If there's one outfit I'm passionate about, it's pajamas. Especially airline pajamas. I don't just wear my airline pajamas on planes, but also at airports, in hotel lobbies, at Starbucks, etc. 😉
Since pajamas are a topic I'm so passionate about, I can't help but answer the question MattFL posed in the "Ask Lucky" forum here:
Hi Lucky – my wife and I will be flying Emirates from Orlando in early October. What's the story with the pajamas? Do you personally wear them during the flight and are they comfortable & decent looking? I'm trying to figure out what to pack and wear during the long flight, especially for sleeping.
Yes, yes, yes, yes, yes… wear your airline pajamas, and wear them often!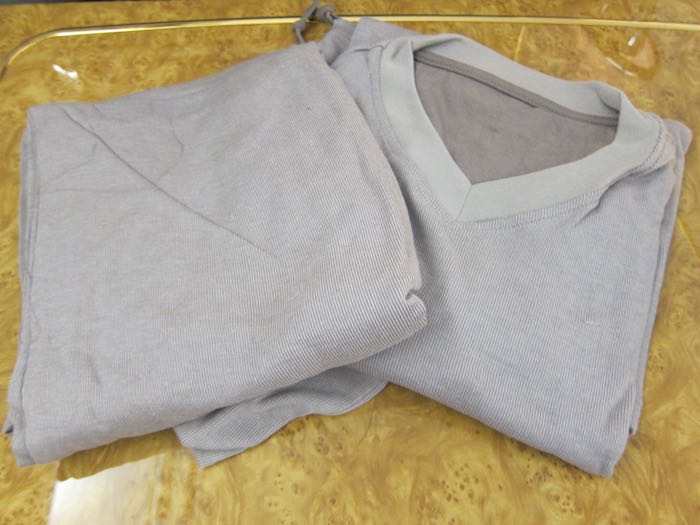 Why?
1. Wearing pajamas will keep your clothes fresh
Living out of a carry-on, this is possibly the biggest selling point of wearing airline pajamas. I have limited clothes I travel with, so it's important to me that I can board with "crisp" clothes, and deplane with clothes in the same condition. That's the beauty of airline pajamas.
If you don't have much carry-on space you can just leave them aboard after your flight, but at least wear them and get one good use out of them, in my opinion.
2. They're actually comfortable
Emirates has among the most comfortable airline pajamas out there. They're extremely light and soft, so you won't sweat to death in them.
As much as I love Singapore Airlines, for example, their pajamas are more like parkas, which is only made worse by them keeping their cabins quite warm.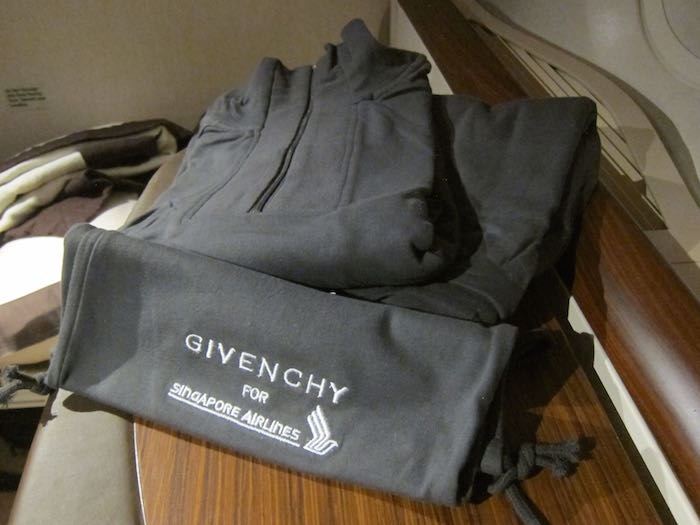 3. Where else do you get to wear pajamas and drink cocktails in public?
Perhaps this is the coolest thing about airline pajamas. Where else is it considered socially acceptable to wear pajamas while walking around, or walking up to a bar, or interacting with other adults?
Much like airlines serve warm chocolate chip cookies and ice cream sundaes in many first class cabins, these are treats which would only usually be considered acceptable for kids, but somehow air travel makes them appropriate for everyone.
4. The sizes will flatter you
What I love about Emirates pajamas in particular is that they run really large. There is something nice about being given medium pajamas and having them be way big on you. Unfortunately for smaller people, medium is the smallest size they have.
Bottom line
For me it's not specifically about whether or not you wear the airline's pajamas. Rather, I think changing into something more comfortable on a longhaul flight is an absolute must. For me that's always either the pajamas offered by the airline, or in the event that they don't offer them or I don't like them, it's gym shorts and a t-shirt.
It's perhaps even part of my "ritual" on longhaul flights, which gets me into a different mindset and ready to battle jetlag.
What's your approach to changing on longhaul flights? Anyone always keep on the same clothes?