In the interest of full disclosure, OMAAT earns a referral bonus for anyone that's approved through some of the below links. These are the best publicly available offers (terms apply) that we have found for each product or service. Opinions expressed here are the author's alone, not those of the bank, credit card issuer, airline, hotel chain, or product manufacturer/service provider, and have not been reviewed, approved or otherwise endorsed by any of these entities. Please check out
our advertiser policy
for further details about our partners, and thanks for your support!
I've been a Hyatt Globalist for going on a decade. But I almost threw in the towel when they raised the Globalist requirements to 60 nights with the launch of the World of Hyatt program. That's because I'm what you might call a Hyatt tweener: I can stay 35-45 nights with the chain reasonably easily, but going above that is a challenge. I mean, we don't mind — and might even enjoy — one staycation at our local Hyatt Place each year.
But needing four or five nights is one thing. Staycations where you might as well setup mail forwarding are another.
In the end, we did decide to stick with Hyatt last year, sort of as a trial. Our travel patterns changed a bit making it slightly more viable, and we were naturally curious to see how the unlimited complimentary suite upgrades would pan out. But I suspect that many folks in my situation did not. And that hollowing out of the middle seems to have gotten someone's attention at Hyatt, because they are now making it a bit easier to qualify for Globalist.
The biggest news on that front came in June when Hyatt announced the new the World of Hyatt Credit Card. Although there are a number of really good benefits, the one that caught my attention as a Hyatt tweener was the five qualifying night credits you receive just for having the card.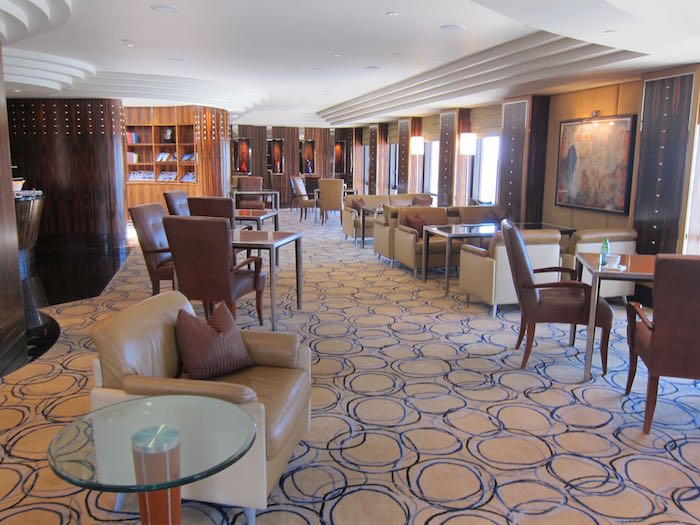 Park Hyatt Melbourne
Valuing Hyatt qualifying night credits
After requalifying for top-tier Hyatt status for each of the past ten years, I've developed a pretty good feel for what incremental Hyatt qualifying nights are worth to me. I'm fortunate — or cursed, depending on your perspective — to live in a land of plentiful and cheap-ish Hyatt Places and Hyatt Houses, so I usually figure I can pick up nights at the end of the year for a net $50 each.
Again, that's my net cost after factoring in the value of the points, promotions, and perhaps most importantly, using the Citi Prestige 4th night free benefit to make the stay as cheap as possible. (That assumes, of course, that you end up needing a multiple of four qualifying nights to hit Globalist.)
So given that the World of Hyatt Credit Card has a $95 annual fee, I view it as a way to pick up five qualifying nights at a cost of under $20 each, much less than the $50 that I have been prepared to pay in the past. And again, that's ignoring the free night certificate, the bonus categories, the chance to earn more free nights, and more qualifying nights. In other words, I can justify the new World of Hyatt card just on the qualifying nights alone. Because I know I'll need them.
Or if I compare the new Hyatt credit card to the old one, I'm basically getting five qualifying night credits for an incremental $20. That's because the old Hyatt card had an annual fee of $75 compared to the new one at $95. I happily paid the $75 mostly just to get the free night. The World of Hyatt credit card still offers the free night, but for $20 more you also get five qualifying nights.
If you think of it that way, the five incremental qualifying nights cost about $4 each. And again, I'm ignoring the other benefits of the card, which are actually really good in their own right.
Did I mention how excited I was to get this card?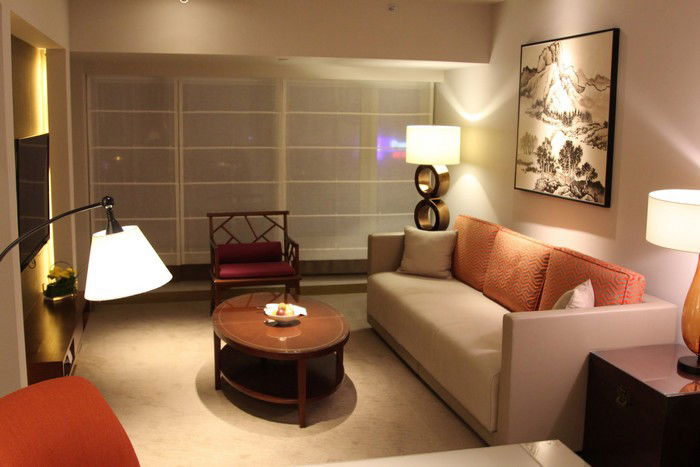 Grand Hyatt Taipei
Applying for the World of Hyatt credit card
I applied for the World of Hyatt Credit Card in late July. As seems to be common these days, I was not instantly approved but rather was informed that my application would require a review.
After a week or so, I received an email notification that I had been approved.
World of Hyatt credit card qualifying nights post fast!
Three days after receiving the welcome email, I received another email informing me that my new credit card was being mailed and that I would receive it in 3-5 business days. But then within minutes, I received another email, this time from Hyatt, informing me that they had posted the five qualifying nights to my account.
That was fast!
I've learned over the years that Hyatt's computer systems don't always work quite right, so I immediately logged into my account to see if the nights had actually posted. And indeed they had.
That's the good great news.
The bad news is that, as best I can tell, Hyatt just increments your qualifying night count by five, without actually putting a line item in your account history. In other words, if you don't know how many qualifying nights you had before getting approved for the card, you might not know that they post.
It's sort of like if my bank just decided to randomly add $100 to my checking account. Without a line in the ledger, I confess that I'd probably never notice.
In my case, I track all of my stays in a spreadsheet anyway (see previous comment about Hyatt and their computers) so it was easy to see that my night count on the website was five more than my records indicated it should be.
You do keep track of all of your flights and stays, right?
Bottom Line
As a Hyatt Globalist who used to always come up a few nights short of requalifying for Globalist at the end of the year, I was particularly excited about the new the World of Hyatt Credit Card. And given that I was primarily motivated by the five qualifying nights, I was very interested to see how fast they would post to my account. Frankly, I was cautiously optimistic that they would post by the end of the year.
But in fact, the five qualifying nights posted before I even received my card!
So saying they've exceeded my expectations is a bit of an understatement. Nice job Hyatt.
Have you applied for the new World of Hyatt credit card?