A couple of days ago I posted about the amazing first class fare which British Airways filed between Dubai and Austin.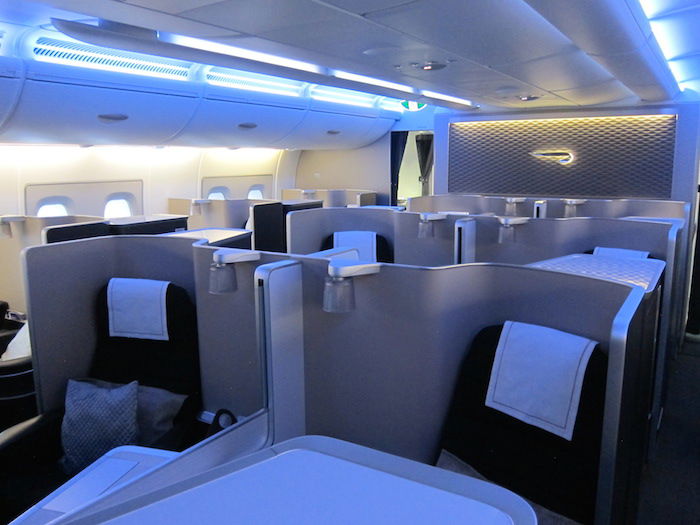 British Airways essentially left off a zero on the cost of their full fare first class ticket price. Rather than charging $8,577+ one-way, they were charging $857+ one-way. The best part were the flexible routing rules, which allowed for quite a bit of backtracking.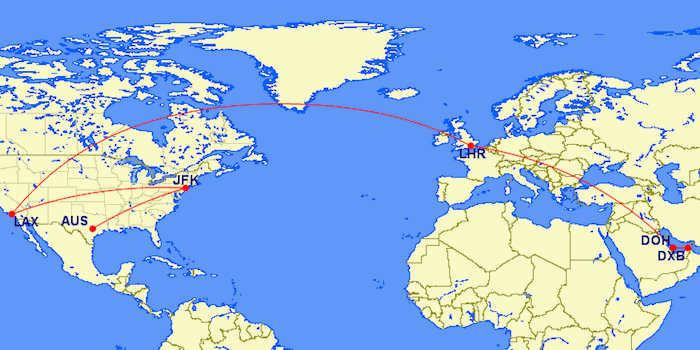 As I explained in a follow up post, I even booked one of these fares, routing through Doha, London, Los Angeles, and New York.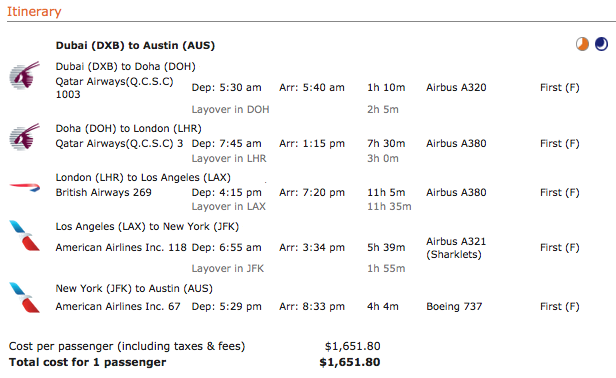 The one question I've been asked about 462 times over the past 48 hours is whether or not this fare will be honored, given that a lot of people wanted to book hotels and positioning flights. My response has been "we'll see, I'd give it 48 hours."
Well, it has been over 48 hours, so I guess I owe you guys an update. We still haven't heard one way or another from British Airways. They haven't publicly acknowledged the fare, and for the most part the tickets seem to still be intact. Some people report having their tickets cancelled by online travel agencies, though I haven't experienced that yet.
With that in mind, I'd recommend continuing to be patient, as it'll likely be early in the week before we know more.
So… how could this play out?
British Airways will honor, though may not acknowledge the fare
It's entirely possible that British Airways will honor the fare, but just won't publicly acknowledge it. It could be that this is all we're going to get. I find British Airways to be a pretty arrogant proud airline, so it wouldn't surprise me if they don't even want to admit they made the fat finger mistake.
As I've explained before, I'm not one to pout when airlines don't honor mistake fares (I've never filed a DOT complaint), though I do generally think if airlines aren't going to honor mistake fares, they have the obligation to let consumers know as quickly as possible.
British Airways won't honor/this will get really messy
As I speculated a couple of days ago:
If I were a betting man I'd guess British Airways will try to weasel their way out of this fare, and that this may just be one of the most interesting, drawn out mistake fare "cases" we see in a while. But I could be wrong.
Why do I feel this way?
As I said above, I find British Airways to be a pretty arrogant airline, and if nothing else I feel like they might just not honor it on principle… or at least try to.
Keep in mind that travel on other airlines is involved here, in which case this could be a very costly mistake for British Airways. If they are forced to honor this in the end, I wouldn't be surprised if they at least try to rebook everyone on British Airways metal, so they don't end up having to pay Etihad, Emirates, etc., for the full fare ticket cost.
So yeah, I guess we'll find out soon, and really there's nothing you can do to "push" this in the meantime. What's interesting is that this fare has actually been around since early February (which I only found out when the mistake fare "broke"), and many people have already flown on it before.
Bottom line
If you can hold off on booking positioning flights and hotels, I'd probably do so. It's certainly possible the fare will just "cleanly" be honored and that British Airways won't even acknowledge it.
But given that this is British Airways, and given that travel on other (non-partner) airlines is in many cases involved, I think this will get more exciting than an episode of Maury.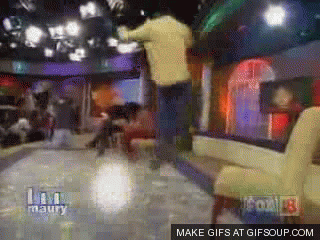 Do you have a different taken on this than I do? How do you see British Airways handling this fare?