Miles aren't free. That's one of the concepts I have the hardest time explaining to friends outside the hobby.
They can't wrap their head around the fact that I'd pay for a hotel stay or flight when I have millions of points. Which is sort of understandable. What those people don't understand is that each point has a specific value to me, and unless circumstances are extreme, I won't redeem it at less than that value. That's because there's always an acquisition/opportunity cost to the miles I earn.
Travis recently wrote a series outlining how to value miles, both on the earnings and redemption side:
Which brings me to a situation I'm facing at the moment. I'm committed to reviewing as many new business class products as possible over the coming months.
Avianca has some snazzy new 787s, which feature reverse herringbone seats in business class.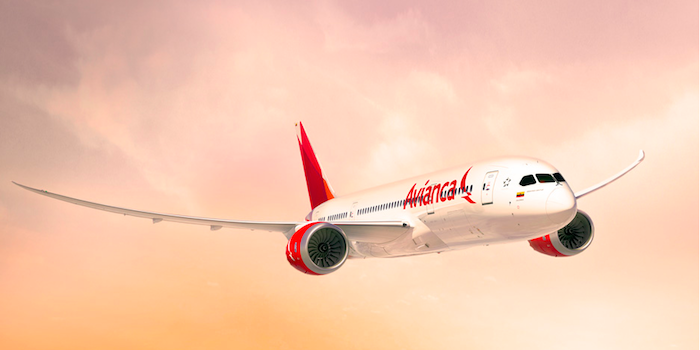 That's my favorite type of business class hard product.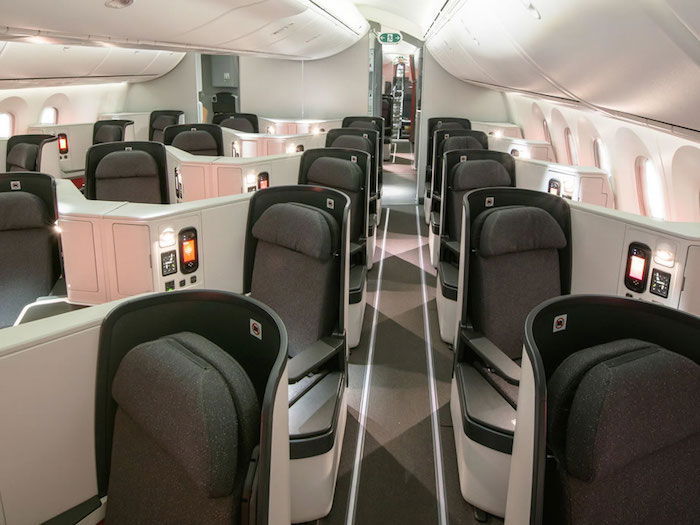 While Avianca generally flies A330s to Los Angeles, they'll be flying 787s between Los Angeles and Bogota during winter (between late December and late March). I've never been to Bogota before and have never flown Avianca, so that seems like a really fun way to visit a new city and check out a new airline.
Since Avianca is in the Star Alliance, I started by checking out how many Aeroplan miles the ticket would cost me. As it turns out, Aeroplan charges 75,000 miles for the roundtrip in business class. Not a bad deal!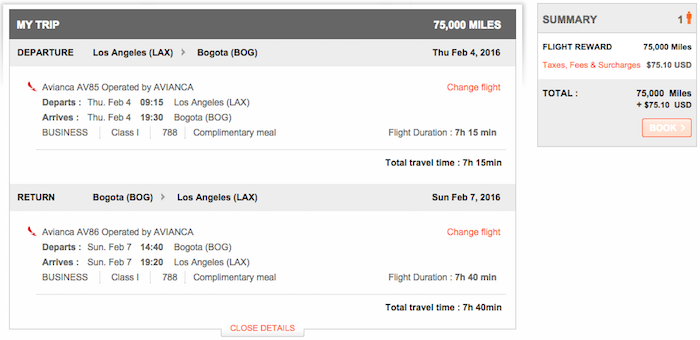 Then I checked out the redemption costs through Avianca's own LifeMiles program — after all, there are lots of easy ways to rack up LifeMiles. They charge just 66,000 miles roundtrip in business class. Even better deal!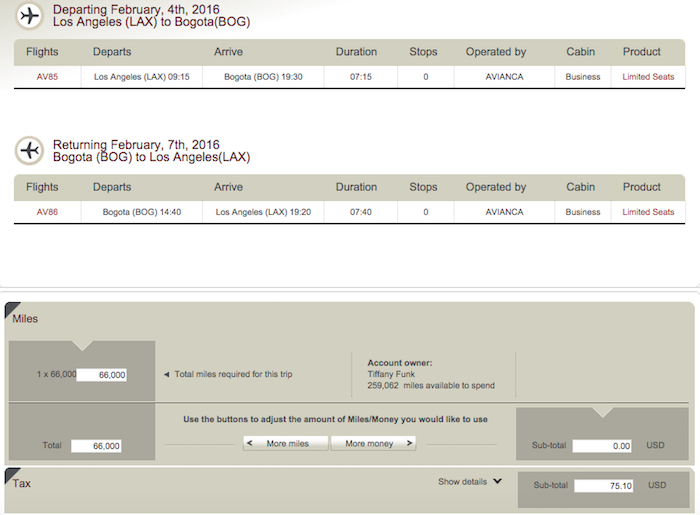 Those are some pretty great redemption rates when you factor in that Los Angeles to Bogota is ~3,500 miles, which is roughly the same distance as New York to London.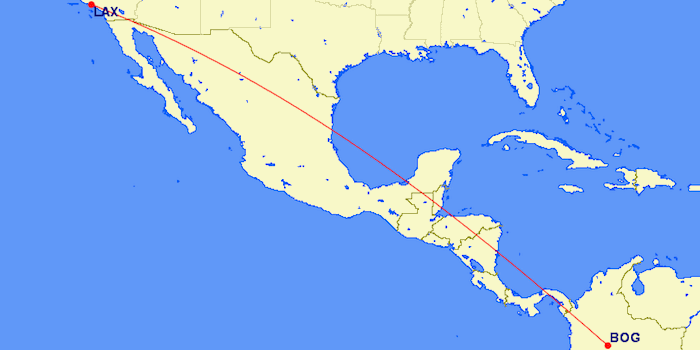 Out of curiosity — as I usually do — I checked out the cost of a paid ticket on the route in business class. After all, it's nice to be able to say "I redeemed _____ miles, and this ticket would have cost me _____ dollars."
Much to my surprise, the ticket cost was "only" $1,369 on virtually any day. That was cheaper than I expected, because as I said above, this flight is as long as a transatlantic flight.

So then I went back and crunched some numbers:
I value the 66,000 LifeMiles at ~1.5 cents each
If I redeem miles I'd still pay the ~$75 in taxes
I'd be giving up the ~10,000 miles I'd earn if I were on a paid ticket, which I also value at ~1.5 cents each
That means the "real" cost of a redemption is ~$1,225. If I cared about Star Alliance elite qualifying miles, that would even shift the value in favor of spending cash rather than redeeming miles.
Bottom line
It's not unusual to see a transatlantic fare sale whereby it's sometimes a better value to pay cash for a business class ticket than to redeem miles. That being said, in this instance ~$1,369 seems to be the fare across the board.
Given my personal situation, I'll probably end up redeeming miles, since I don't care much about Star Alliance elite qualifying miles. That being said, this was an instance where I found myself scratching my head, which is one of the downsides to being the type of person who crunches the numbers on everything.
66,000 miles for a roundtrip business class ticket for a weekend getaway? That sounds like a deal! $1,369 cash? That's a bit tougher to swallow.
What would you do in the above situation — pay cash or redeem miles? Also, if you've been to Bogota before, is it worth a visit?