On a recent post where I was discussing the latest review trip I booked, reader Mark asked the following question in the comments section:
Lucky – in all seriousness, what is your long term plan with the blog? Most (if not all) products out there have been reviewed multiple times by multiple bloggers by now, and the marginal utility of doing any more reviews is minimal for most travelers. Would be interesting to have your insights on where will you take this awesome blog next!
That's about as nicely as I've seen the question asked (usually people just say "lucky, when are you going to get a real job?), and in this post I wanted to share my thoughts on those questions. First I wanted to address the specific question he asked about reviews, and then look at the bigger picture of my long term plan for the blog.
Why do I review airlines (including some obscure ones)?
Mark raises two good points:
Lots of blogs review airlines, and in many cases I review airlines that have been reviewed before by others
The marginal utility of some reviews — especially on some of the more "random" airlines — is minimal
Over the years I've gone back and forth about which products it makes the most sense to review. Years ago I'd almost exclusively review first class, since at the time that was the best use of miles, in my opinion. That's because award tickets in first class were typically only slightly more expensive than in business class.
However, over the years we've seen many award chart devaluations where the cost of first class redemptions skyrocketed, so now the sweet spot is largely in business class. Then I started reviewing lots of mainstream business class products, which I continue to do.
What I've also thrown into the mix the past couple of years is reviewing some more "obscure" airlines, at least from a US-centric perspective, like Azores Airlines, MIAT Mongolian, Pakistan, and TAAG, just to name a few. This was in response to reader feedback asking for reviews of new airlines, though go figure now I get a lot of feedback from people saying "stop reviewing these random, useless airlines." Hah.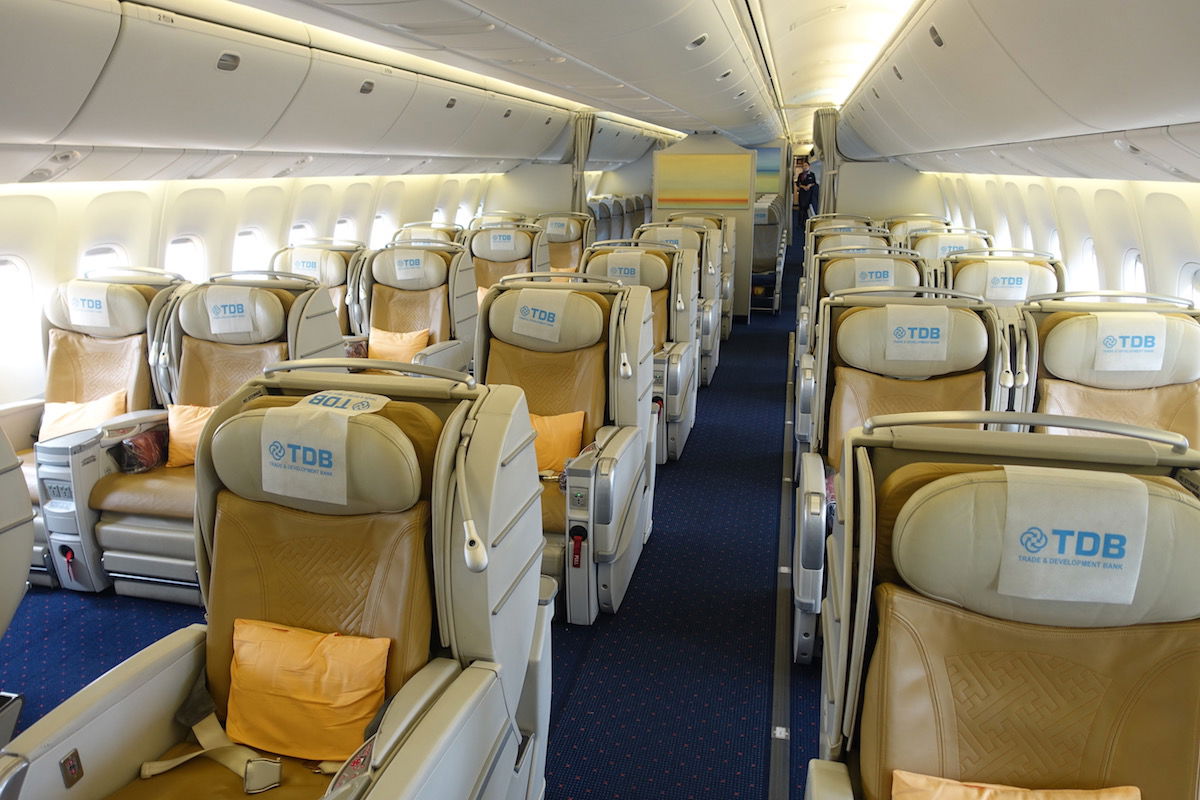 Wait, you're telling me a MIAT Mongolian review isn't useful to most?!
The truth is that I've started to love reviewing random airlines. The more random, the better. As a product geek, there's something so enjoyable about getting on a flight and having no clue what to expect. I really do love it.
Now, to address the question more directly…
It's true that lots of blogs review lots of airlines nowadays. Things are different than over a decade ago, when I started blogging. My goal with reviews is simple — I want OMAAT to be the single best resource for premium cabin reviews out there.
What do I think sets my reviews apart? The fact that you're getting almost all reviews written by the same person. There are some sites that have a similar number of reviews to what I've written, but they've been written by dozens of writers. While those are useful individually, to me that doesn't do a whole lot when it comes to the comparative quality of products. I think there's a lot of value in reviewing products side-by-side.
When dozens of people are publishing trip reports on a site, it becomes a bit like TripAdvisor. There's a lot of noise, and you don't really know what to believe or what not to believe. Readers might not agree with what I value in a first or business class product, but at least they know what I like or dislike about it, and they can make up their own mind based on those factors.
Simply put, the reason I keep reviewing airlines — from mainstream first class products to obscure airlines — is to have as current and comprehensive of a review catalog as possible. Individually some reviews might seem obscure and of limited use to most, though they contribute to the "bigger picture" of trying to be the go-to resource for this stuff.
Whether or not I'm succeeding with that is up to you guys to decide. Different folks, different strokes. At a minimum I can honestly say I'm trying (though it's not that hard, because I live and breath this stuff, so I wouldn't have it any other way).
Won't I run out of airlines to review?
While this wasn't asked above, I'm also often asked what I plan on doing when I run out of airlines to review. Let me tell you, that will never, ever happen. I stress myself out trying to squeeze in more reviews, and the reality is that I find products are introduced at a pace I can't keep up with.
But even if there weren't new products, I think there's huge value in revisiting experiences after a few years, given how much service can change over time. For example, it has been years since I've flown longhaul business class on Austrian, Brussels, and LOT Polish, and I think updated reviews of those would be useful, just to give a few transatlantic Star Alliance examples.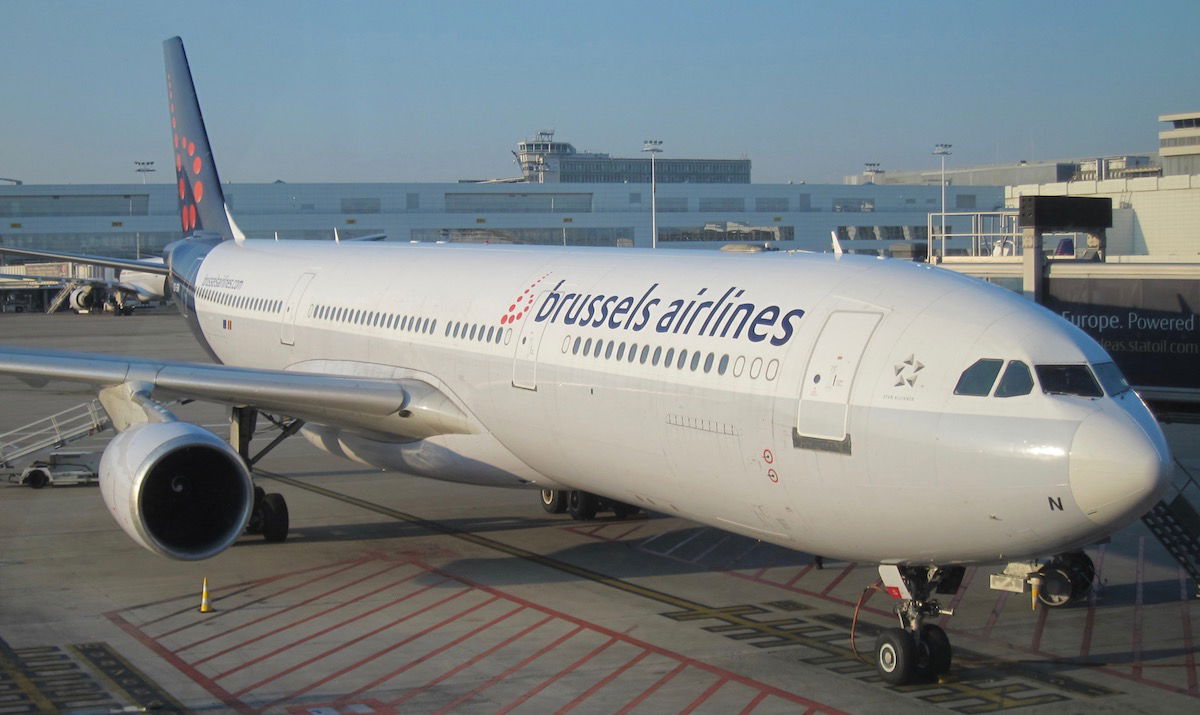 I should probably review Brussels Airlines business class again soon
What's my long term plan for the blog?
I have a lot of respect for the people who started blogs with a specific business plan, including those who sold within a few years and went on to do other things. Good for them, truly.
Everyone has to do what makes them happy, and that simply wouldn't make me happy. I love what I do. I get to wake up every day and do what I love. I live for this industry, and I feel fulfilled every day doing what I do (which I know is shocking to some). I'd be sad if I woke up one day and no longer covered miles, points, aviation, and travel. So as long as people keep reading, I'll keep writing. And even if people stop reading, I'll probably still keep writing (that's basically what my first year of blogging was like).
Of course over time things will change. The way media works will evolve, and who knows how much longer blogs in their current form will be popular. I hope for a long time, but if not, you can bet I'll do what I can to adapt and keep up with the times best I can.
To answer the question I posed in the above heading: I don't really have one, I just hope that by some miracle I'll continue to be able to do what I love every day and it'll keep working. As much as I'm someone who sometimes takes life too seriously, I also live day-by-day. I don't live thinking about the future much (which is sort of how I ended up becoming a full time blogger).
In addition to being lucky enough to have Tiffany working with me for the past several years, I'm also thrilled by the contributors we have, including those we recently added. As you guys have hopefully seen, they haven't altered the spirit of the blog, and hopefully you're enjoying their contributions as well.
It'll continue to be "business as usual" here as long as you guys allow it.
Thank you!
As I often say — though really not often enough — thanks to you guys for making this all possible. I wouldn't be able to do any of this without you guys. I always appreciate constructive feedback, and hope to continue to evolve over time.
Sorry for rambling…