This is more intended to be a general topic of conversation than specific to one hotel.
The way hotels name rooms never ceases to amaze me. For example, what exactly is a deluxe room? Or a superior room? Or a classic room? Or an executive room? These are all room types which mean different things to different hotels. When a hotel's base room is a superior room, what exactly is it superior to?
In theory suites are often a bit more consistent… in theory. You have junior suites and then you have suites. I've asked in the past about what ultimately differentiates a junior suite from a regular suite. My interpretation has always been that a "full" suite has two separate rooms (a living room and a bedroom with a door or some "substantial" partition between them), while a junior suite has some sort of "living quarters" without being completely separated from the bedroom area.
Which brings me to the SLS Beverly Hills, which is a hotel I quite like. It's great that it belongs to Starwood, because you can earn and redeem points and get elite benefits, but the hotel is still unique. It's not a "cookie cutter" Westin.
So I used a Platinum Suite Night Award to confirm an upgrade to a "Balcony Suite."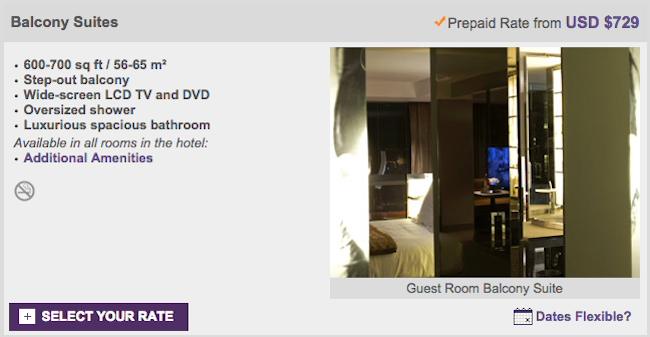 Here's what the balcony suite looks like: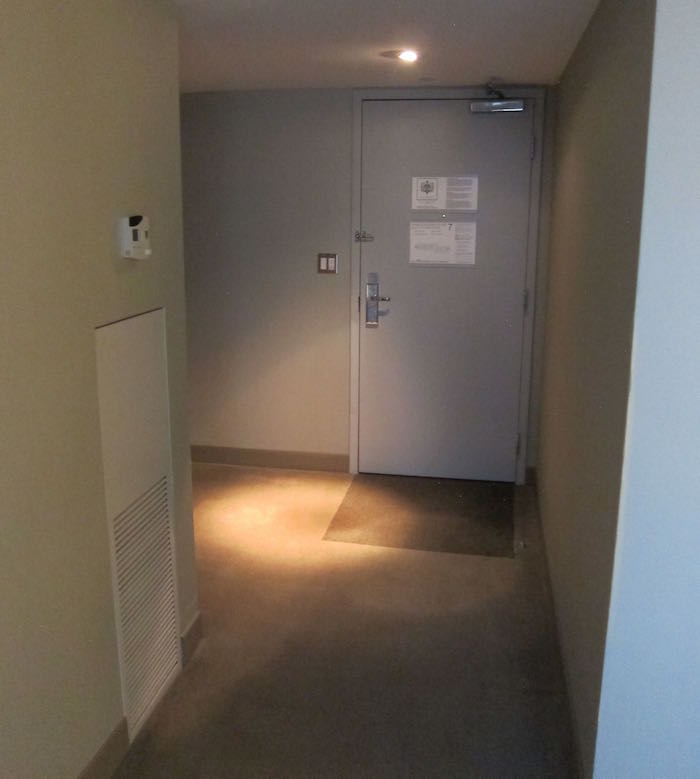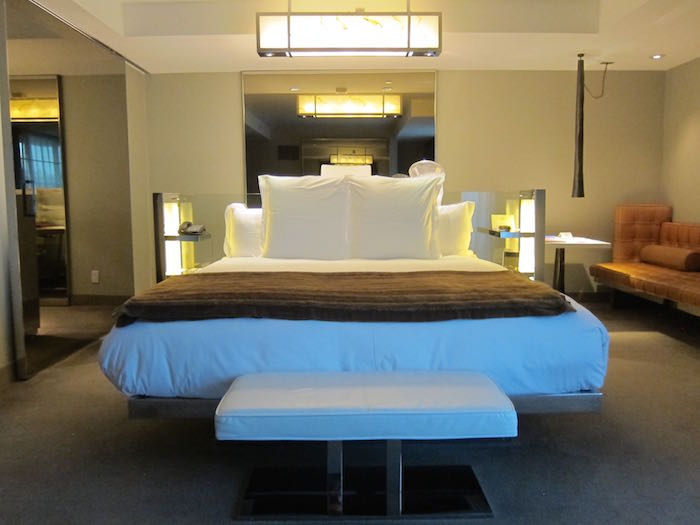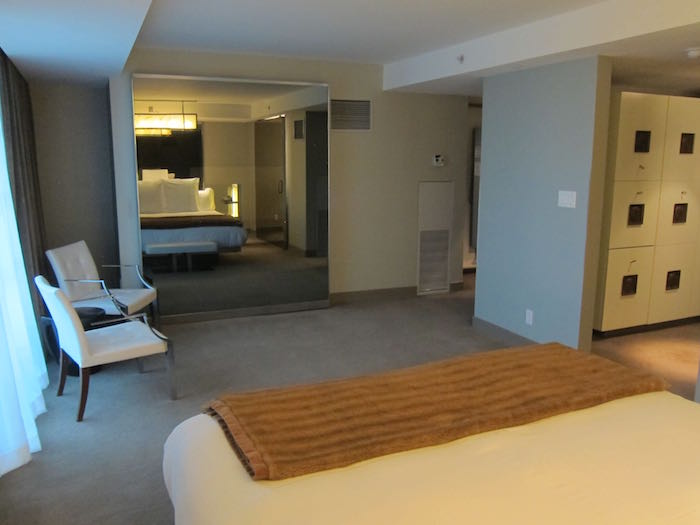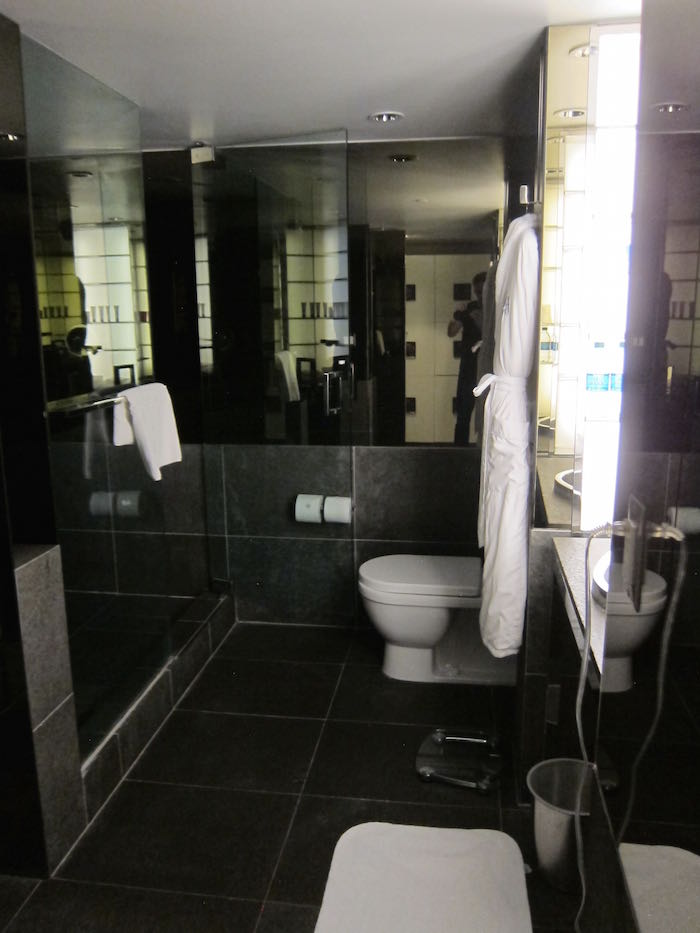 First of all, I don't usually travel with a ruler, but I'd be hard pressed to believe it's 600-700 square feet. Then again, I suppose adding a couple of units of measurement is a socially acceptable practice… does it really matter if we're talking about two inches or 200 square feet? 😉
Anyway, the only furniture that this room has which a standard room doesn't are the two seats by the window.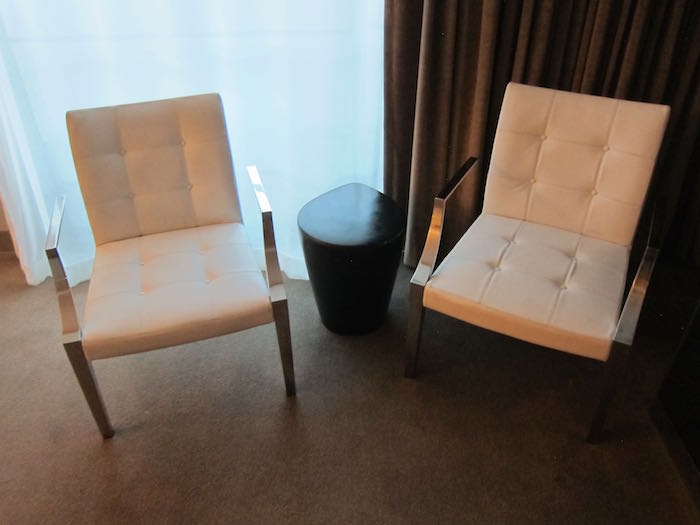 Interestingly the Studio Suite at this hotel (which you'd think would be smaller) actually has a partitioned off seating area… yet that's only advertised as being 500 square feet.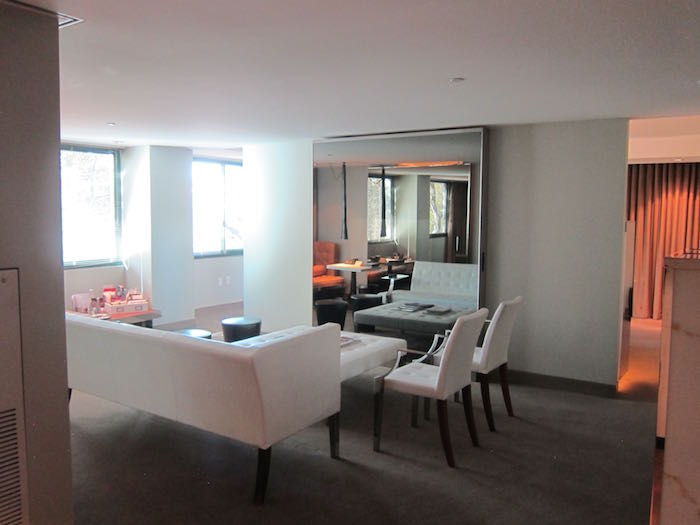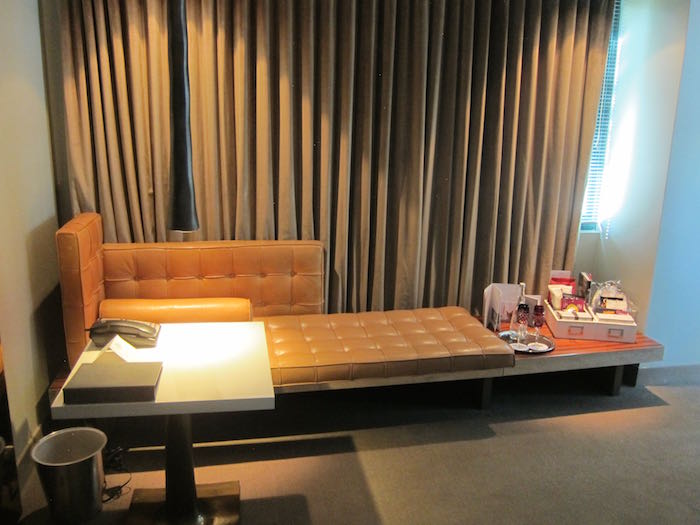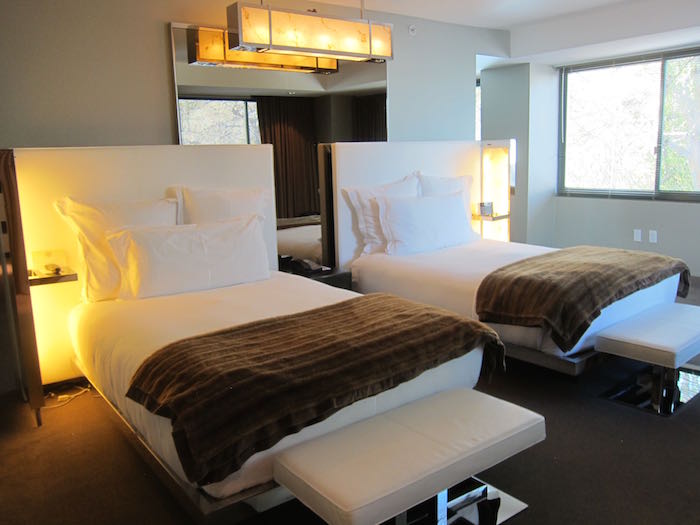 Bottom line
Again, this isn't at all a complaint, because I do really like the room, and it is especially nice having a balcony (even if it's small and doesn't have furniture), since it's otherwise tough to get any fresh air at rooms in this hotel.
But getting this room did remind me of how inconsistent hotel room naming can be.
Is the SLS Balcony Suite actually a suite, in your opinion? Forgetting the difference between a junior suite and a "full" suite, how do you even define a suite in general?