Several days ago I shared my thoughts on visiting Siem Reap, Cambodia, which I enjoyed immensely. Angkor Wat was fascinating to see in person, the people were extremely friendly, and most things were cheap. The town of Siem Reap itself was reasonably nice, though frankly didn't really stand out to me much. It felt like many other secondary Southeast Asian cities.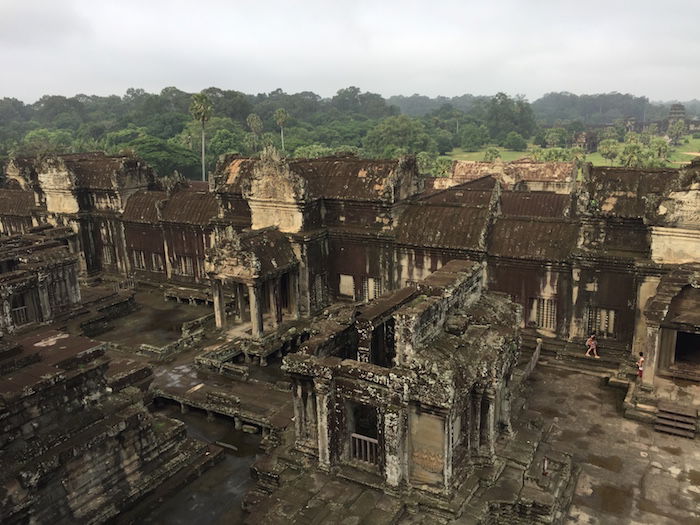 After Siem Reap we visited Luang Prabang in Laos where we are now. I don't know too many people who have been to Laos — Nick was there a couple of years ago and said it was one of his favorite cities, so I was curious to see for myself.
I knew the entire city of Luang Prabang belongs to the UNESCO World Heritage list, so I was especially curious to see what it was like.
After having been here for a few days I can say that this is one of my new favorite cities in Asia. Typically when I visit a new city in Asia I can at least draw comparisons to other cities, though this place is different than the rest. What stands out to me?
The activities around Luang Prabang are awesome
For our first couple of days in Laos we didn't even tour the city, as we had planned excursions outside of town.
We took an all day tour down the Mekong on a private boat (for Ford's birthday), which was incredible.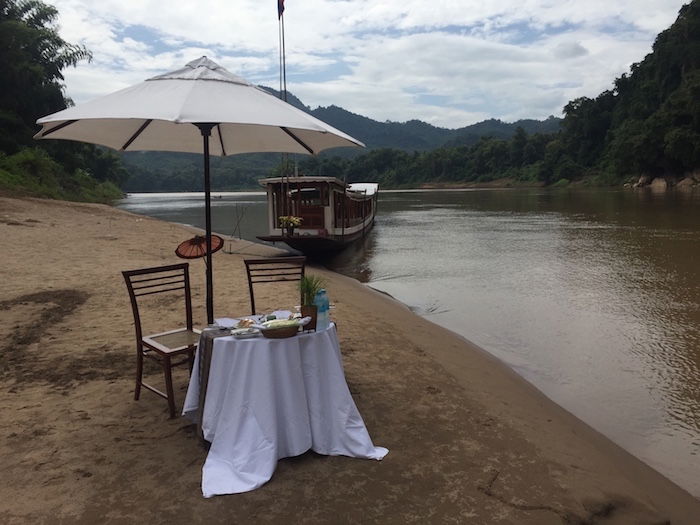 We visited some amazing caves with thousands of Buddha statues.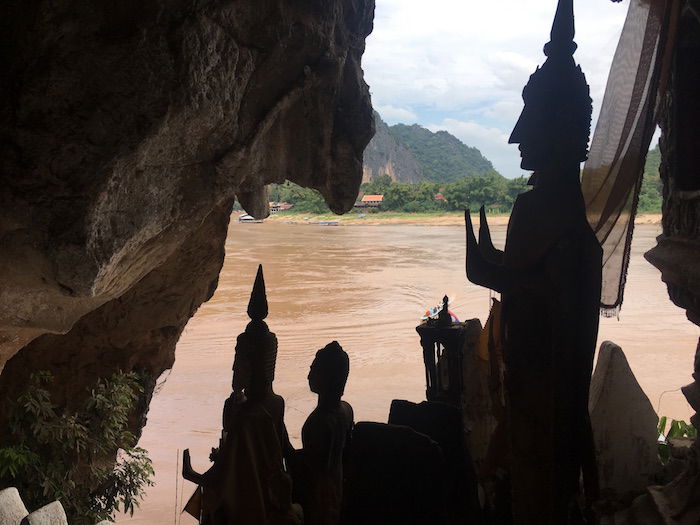 We spent an entire day playing with elephants.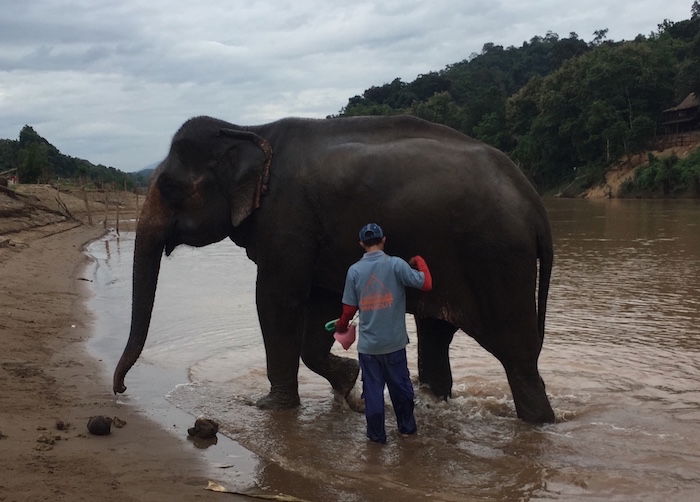 We visited some picturesque waterfalls.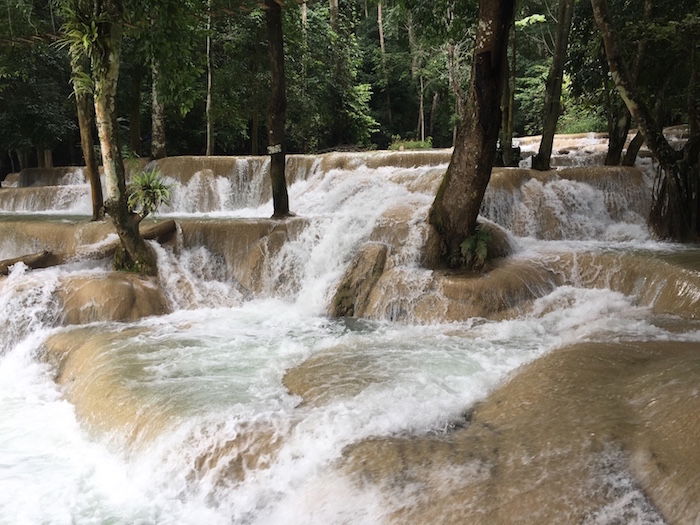 Perhaps most amazing of all was how few tourists there were. In most places in Southeast Asia you'd be competing with thousands of tourists at popular sites, while here you're competing with dozens of tourists at most.
When we arrived at the waterfall our guide apologized about how full it was, given that locals visit on weekends as well. My response was simply "this is considered full?!"
The town of Luang Prabang is incredible
Here's why Luang Prabang belongs to the UNESCO list:
Luang Prabang is an outstanding example of the fusion of traditional architecture and Lao urban structures with those built by the European colonial authorities in the 19th and 20th centuries. Its unique, remarkably well-preserved townscape illustrates a key stage in the blending of these two distinct cultural traditions.
I think that sums it up perfectly. The town of Luang Prabang itself is incredible. On one block you'll feel like you're in any other Southeast Asian city, while on another block you'll almost feel like you're on a side street in Paris. Most streets feel like a blend between the two.
The French influence is also what makes the town so fun. There are so many great restaurants with fun vibes, and so many of them have fusion cuisine.
To mark the end of Buddhist Lent, this morning we went into town before sunrise to watch the alms giving ceremony. While this is a regular thing, apparently it was even bigger than usual given that it was the end of lent. Hundreds of monks marched the street collecting food. Watching that (and even participating) was so cool.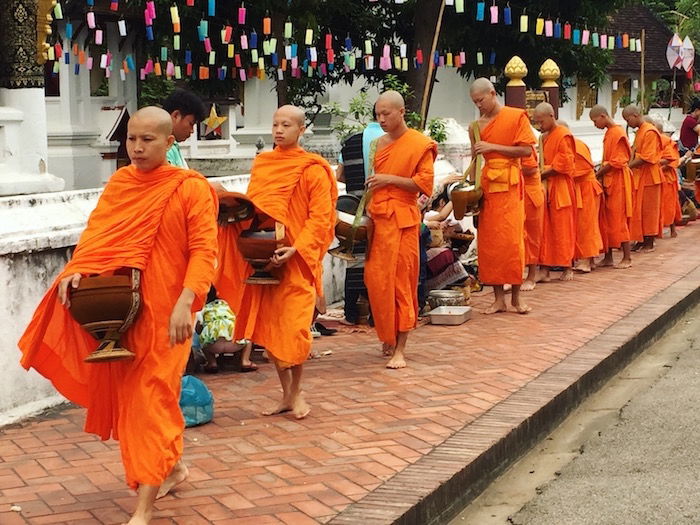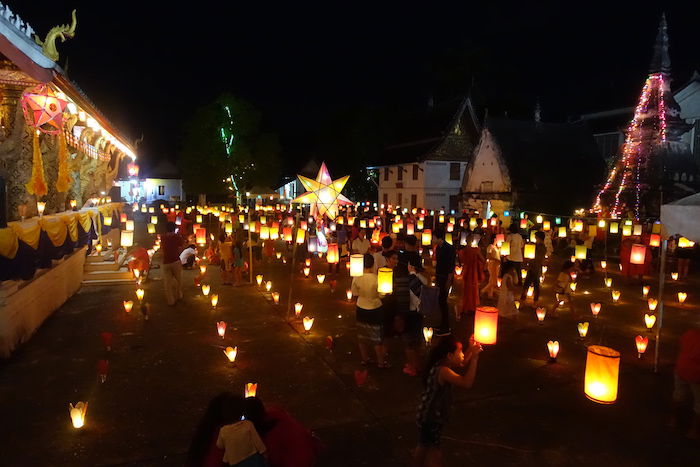 Bottom line
While we've only been here for a few days, I already can't recommend Luang Prabang enough, and am surprised it's not more popular yet. It's an Asian city unlike any other I've been to. Not only is the town itself vibrant, but there's so much to do in the surrounding area. On top of that the people are friendly and honest, and most things are very reasonably priced.
Perhaps the one downside for many is the lack of hotel options that can be booked with points… though perhaps that's part of the charm of the city as well. While not cheap, Luang Prabang has a Belmond, an Aman, and a Sofitel, which are the best places to stay.