Hello from Siem Reap, Cambodia! We've been here for a couple of days now, and I'm slowly starting to form an initial opinion about the place. I've been all over Southeast Asia, though amazingly enough this is my first time in Cambodia.. I'll have more detailed thoughts after the trip, but figured I'd share my initial thoughts on the destination. In no particular order, here's what stands out to me most:
The people are friendly (and honest)
The Cambodian people have been so friendly and hospitable across the board. It doesn't matter where you go, just about everyone has a sincere smile. I was sort of expecting that, but what has impressed me the most has been the lack of scams. While I know there's government corruption, I was expecting to deal with the typical "scams" I usually face in many cities in Thailand, etc. Perhaps it's just our luck this time around, but everyone has been remarkably honest.
Things are CHEAP
Nowadays Siem Reap's economy consists mostly of tourism, which can certainly lead to a huge increase in the cost of just about everything. While that's probably true for locals, as a tourist I've seen some of the lowest prices I've seen anywhere in the world.
We went to a place in town yesterday and had the most amazing $6 hourlong massage.
Four martinis at the Park Hyatt cost $11 plus the tax and service charge (admittedly that was during the 50% off happy hour, but the normal price for cocktails is $5.50, which is amazing for a Park Hyatt). So Siem Reap is still extremely cheap for a western tourist.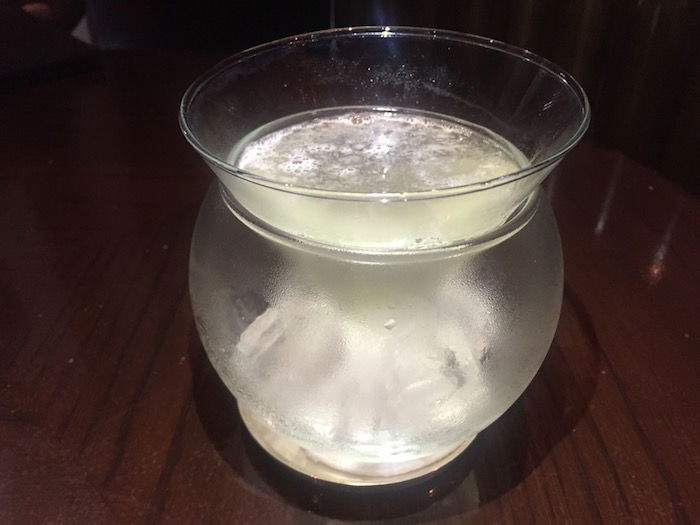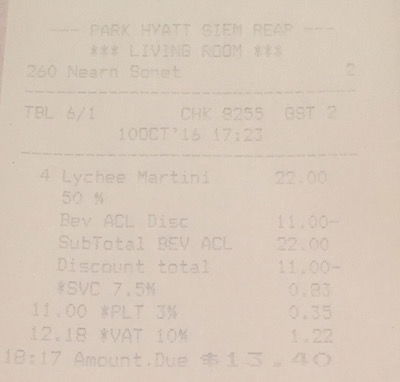 Siem Reap is comfortably touristy
Cambodia as a tourist destination is neither off the beaten track, nor the first destination that comes to mind when considering Southeast Asia. Siem Reap's economy is clearly all about tourism, and if you're in town you'll basically see the streets lined with hotels.
At the same time, I'd say it isn't overrun with tourists. That's to say that going to Angkor Wat isn't like going to the Taj Mahal. Perhaps that's largely a function of how big the area is and how many different temples you can visit.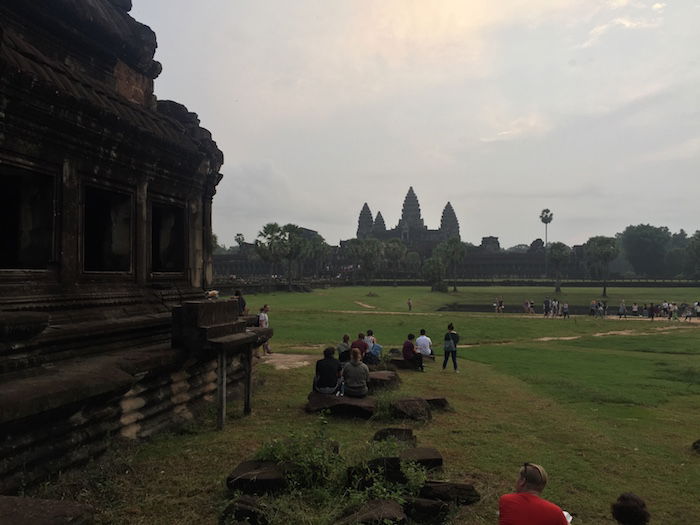 Our guide told us it was a good time to visit, because they have five million visitors per year, and by 2030 are hoping to have 70 million visitors per year. While I'd question those numbers and think that's highly optimistic, I can certainly see tourism growing rapidly here to the point that even visiting the temples loses its charm.
Siem Reap is all about Angkor Wat…
The town of Siem Reap is very similar to many secondary cities in the region, and filled with tuk-tuks, restaurants, street vendors, etc. So while there are things to do in the actual city, Siem Reap without Angkor Wat wouldn't be on the map as a tourist destination.
I've written in the past about my travel philosophy, and how I consider certain places to be "Google Images" destinations. Before my visit I feared Angkor Wat might be like that. That's to say that I feared I'd arrive there and say "meh, this isn't much more interesting than the pictures I saw on Google and what I read on Wikipedia."
The good news is that Angkor Wat is insanely impressive and worth seeing in person. The scale of the ruins is mind-boggling. At the same time, I also tend to think there's a diminishing marginal return in seeing the ruins.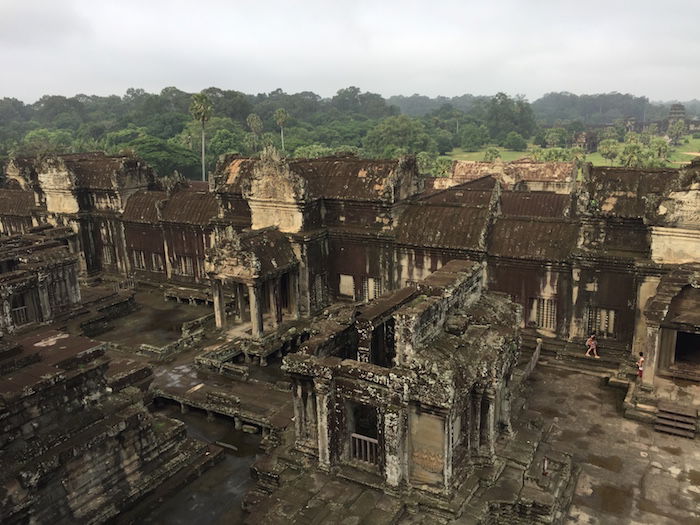 That's to say that after your first multi-hour tour, you sort of lose the sense of awe when you see subsequent ruins and learn about their history. There's only so much you can learn (and retain) about demons vs. gods, even vs. odd numbers, etc.
All of this is simply to say that Angkor Wat as such impressed me, and seeing it in person was worthwhile. However, with my personal travel preferences, I couldn't imagine spending a week exploring the ruins. That's just my perspective, though I know others could probably spend a month exploring and not be bored.
Bottom line
I'm so happy I finally made it to Cambodia, and I can't believe it's my first visit. Angkor Wat exceeded my expectations, and is absolutely worth seeing in person. The friendliness of the people and prices in Siem Reap don't hurt, either. So if you've been to many other places in Southeast Asia I'd highly recommend visiting Siem Reap, and I think it's a place that can be seen in just 2-3 days, assuming the weather cooperates.
If you've traveled to Siem Reap/Angkor Wat, what was your experience like?