I've just wrapped up a three day visit to Kathmandu, Nepal. Kathmandu has long been on the list of places I want to see. I'm happy to have finally been, even if it was structured as a stopover.
That's because the real destination was Bhutan. So we flew Korean Air from San Francisco to Seoul to Kathmandu, and then Drukair from Kathmandu to Paro.
So, what did I make of our three days in Kathmandu? The city itself was insane, the sights were incredible, and the people were friendly. I'm happy to have seen Kathmandu, would recommend visiting, but don't need to return anytime soon. At some point I'd love to explore other parts of Nepal, as the landscape is among the most stunning in the world, and there's great trekking.
Let me expand on the above a bit:
The city is insane
I've been to a lot of chaotic cities, though Kathmandu ranks up there in terms of how hectic it was, which I wasn't expecting. I wasn't expecting it to be calm, per se, but I also wasn't expecting it to feel like parts of Delhi or Mumbai.
The traffic was horrible, the city was dirty, and not once was I at ease when walking around the city. Not because I felt like I was going to get robbed, but because I always felt like I was a second from getting hit by a car or motorcycle.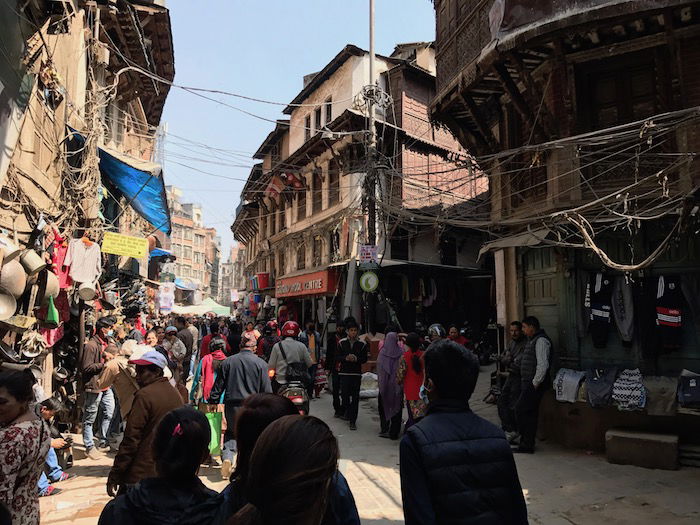 I also didn't find the city as such to be terribly charming, aside from some of the major attractions.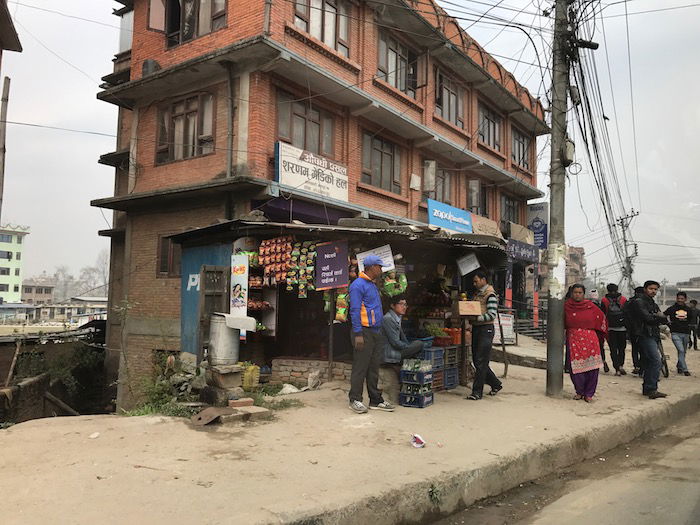 I should note that Kathmandu had a massive earthquake last year, and the damage is still very much visible. Tons of buildings have external support holding them up. There's also trash all over the streets, the roads are in horrible condition, etc. I'm not sure if that's due to the earthquake or has always been the case in the city, but…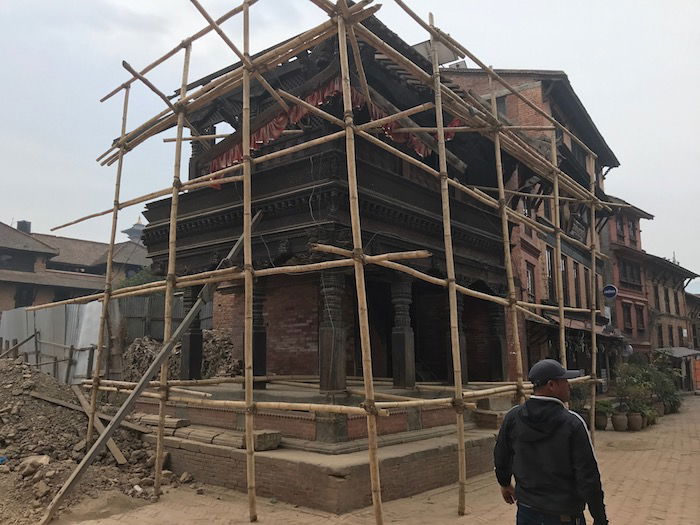 The sites and people were great
I can't say enough good things about everyone we interacted with. They were hospitable, friendly, and seemed honest. The people were one of my favorite parts of Nepal, and I felt safe and comfortable at all times (well, aside from living in constant fear of getting hit by a car).
We had two full days in Kathmandu, and did half day tours both days, which I enjoyed immensely.
Nepal has both Hindu and Buddhist influences. The three places we visited that most stood out to me were Bhaktapur, Swayambhunath, and Pashupatinath Temple. All three were interesting in their own way.
Bhaktapur is an ancient city and UNESCO World Heritage Site, that still has tens of thousands of residents.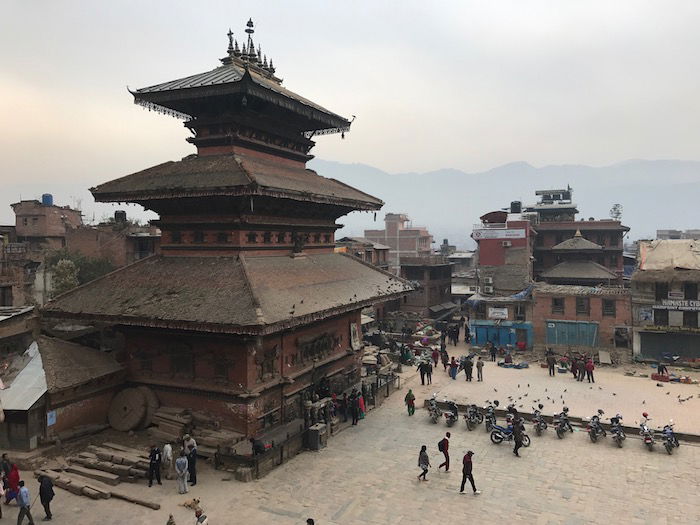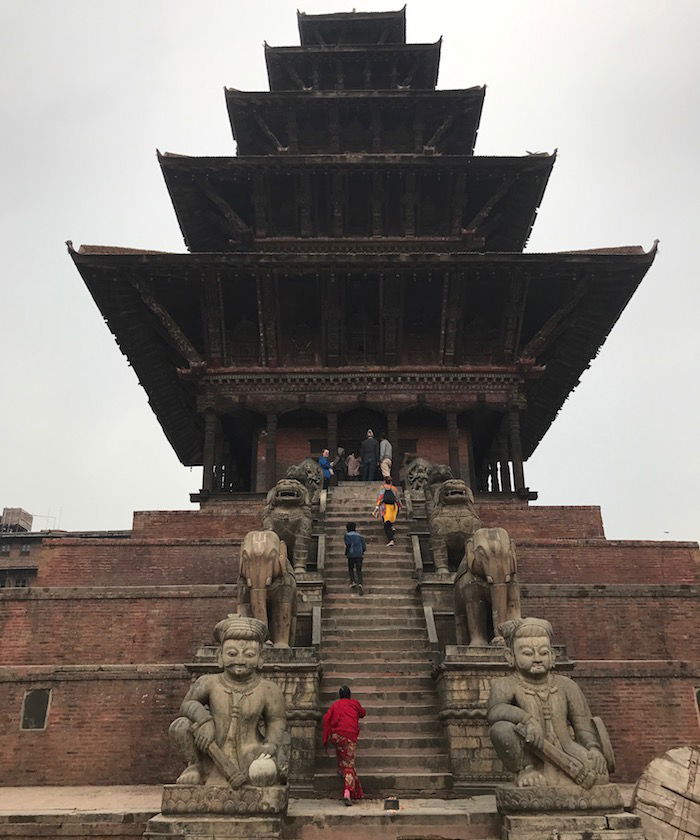 Swayambhunath is a complex with a stupa, shrines, temples, and even a monastery.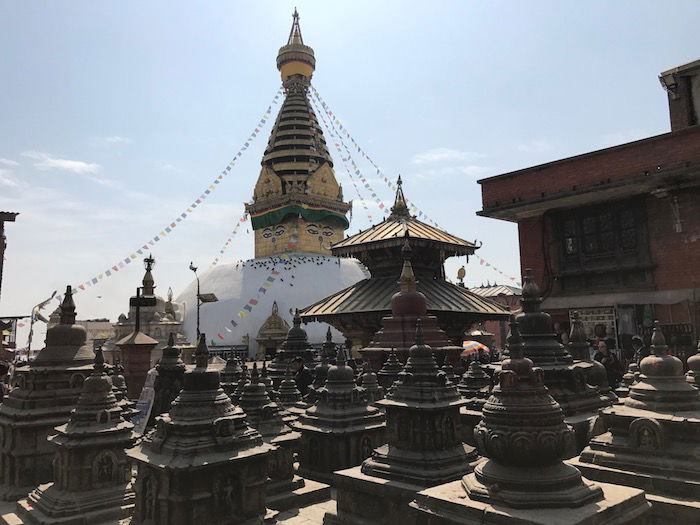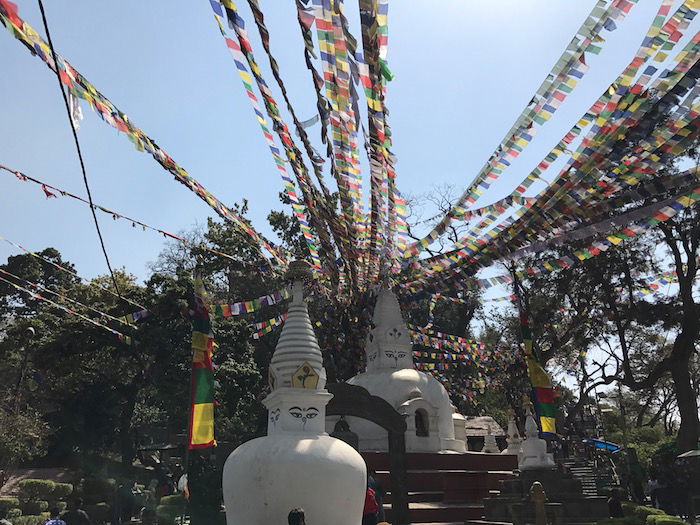 What I found most interesting, however is Pashupatinath. It's also a UNESCO World Heritage Site, though perhaps most significantly for me, they cremate people there. Like, all day every day. Our guide explained "we're going to a place where they cremate people out in the open on the river."
Come again?
I'm a bit squeamish, to put it mildly, and the thought of a paper cut makes me feel like I'm going to puke, let alone the thought of watching (and smelling) people be cremated. Now, I realize in Hindu culture death is viewed somewhat differently than in other cultures. Nonetheless I figured I'd be squeamish about the whole thing.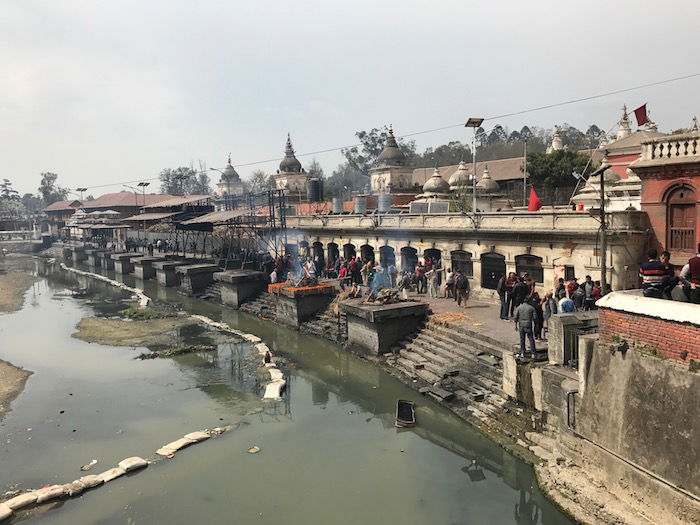 To my surprise, I wasn't. Instead it gave me a new perspective on death. Seeing this was my favorite part of our visit to Kathmandu, despite my initial hesitations.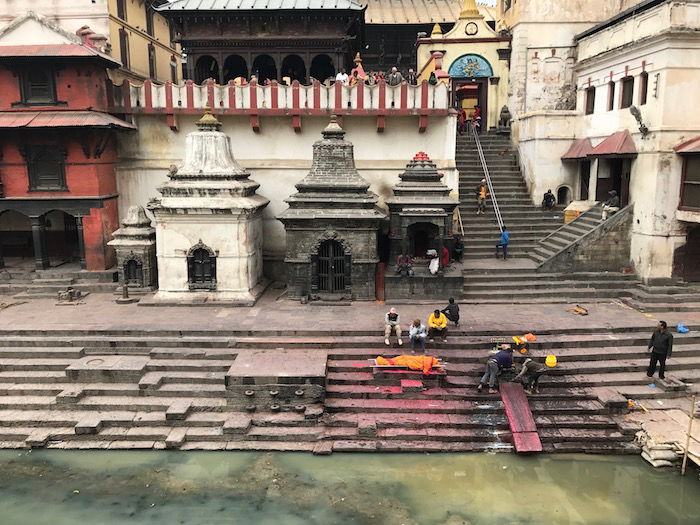 Oh, Kathmandu also has a great Hyatt
Topic change from cremation. We stayed at the Hyatt Regency Kathmandu, which has to be the world's best Category 1 Hyatt. We got an upgrade to a suite, the hotel has a great club lounge, as a Globalist member you get breakfast in the restaurant, etc.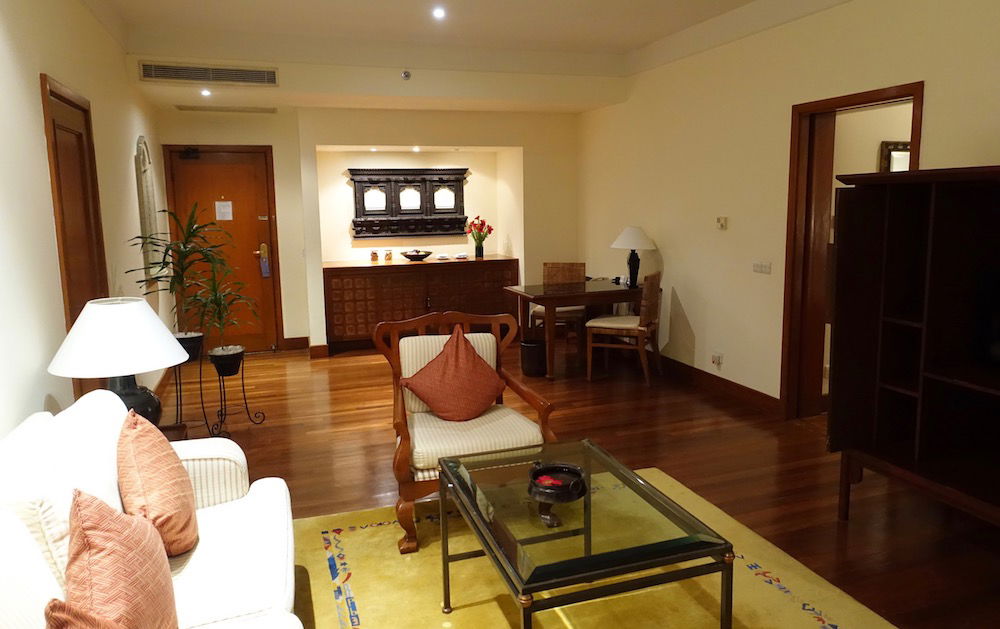 Furthermore, the hotel was such an oasis. It wasn't far from the center of the city, but was tranquil.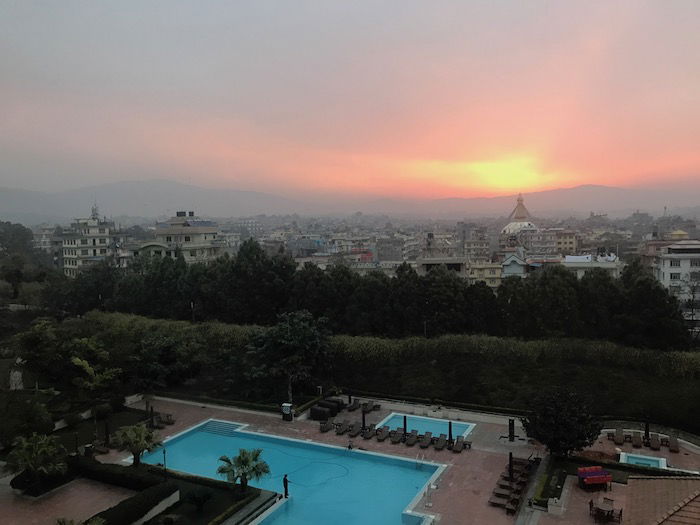 Bottom line
I'm happy I had the opportunity to visit Kathmandu — it was different than I expected, both in a good and bad way. There's a lot to see in the city, and I'm sure we could have spent another week touring all the sites. However, the city is also significantly more chaotic than I was expecting.
So I'd definitely recommend a visit, though I don't need to return to the city anytime soon (or perhaps more accurately, there are other places I'd like to see before returning). I'm now in Bhutan, which is just a short distance away, but has a completely different vibe.
If you've visited Kathmandu, what was your experience like?