A couple of weeks ago the "new" Virgin Australia was revealed. The airline entered voluntary administration in April 2020, and managed to emerge from that after being taken over by Bain Capital.
With new ownership, Virgin Australia has a radically different business model, as the airline has cut all long haul flights and will exclusively operate 737s. Well, the airline has now announced a further change to its fleet plan.
Virgin Australia reduces 737 MAX order
Up until this point, Virgin Australia has had 48 Boeing 737 MAXs on order, including:
25 Boeing 737 MAX 10s, expected to be delivered starting in July 2021
23 Boeing 737 MAX 8s, expected to be delivered starting in February 2025
That has now changed — Virgin Australia has canceled its Boeing 737 MAX 8 order, and has delayed its Boeing 737 MAX 10 deliveries. Virgin Australia now only has 25 Boeing 737 MAX 10s on order, and those deliveries are expected to start in mid-2023.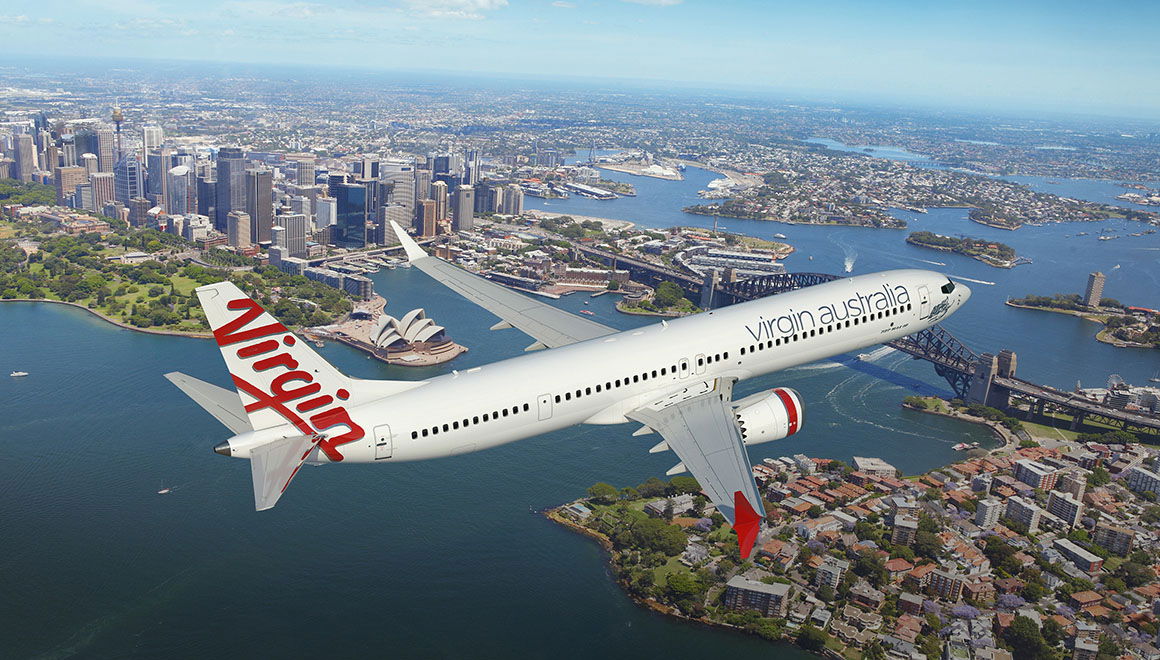 Virgin Australia now only has 737 MAX 10s on order
This doesn't come as much of a surprise. When Virgin Australia was going through voluntary administration it became clear that the airline wasn't sure about its 737 MAX orders, and might even lose its deposits on the planes, due to lack of making further payments. If anything, I'm surprised that any part of the order is being maintained.
As Virgin Australia Group CEO Jayne Hrdlicka describes this move:
"We have already moved to simplify our mainline fleet and committed to the Boeing 737 aircraft as the backbone of our future domestic and short-haul international operations.

The restructured agreement and changes to the delivery schedule of the Boeing 737 MAX 10 gives us the flexibility to continually review our future fleet requirements, particularly as we wait for international travel demand to return.

The MAX 10 will allow us to build on the operational flexibility we have been able to achieve with our existing fleet throughout administration to ensure we remain competitive on the other side of COVID-19."
How will Virgin Australia use 737 MAX 10s?
Virgin Australia intends to use its Boeing 737 MAX 10s for the following:
High density domestic flights
Short haul international flights
Routes where there are constraints due to slow availability limitations
That's logical enough, when you consider that what sets the -10 apart from the -8 is that it's higher capacity. Just to compare the capacity of the Boeing 737 MAX 8 and 737 MAX 10:
The 737 MAX 8 has a maximum capacity of 210, and a typical two class capacity of 162-178
The 737 MAX 10 has a maximum capacity of 230, and a typical two class capacity of 188-204
Going back to 2017, Virgin Australia's plan was to use Boeing 737 MAX 10s for premium routes like Sydney and Melbourne to Perth, and the airline was planning to install flat bed business class seats with direct aisle access on these planes. These planes would replace the A330s that were previously on the route, also featuring flat bed seats.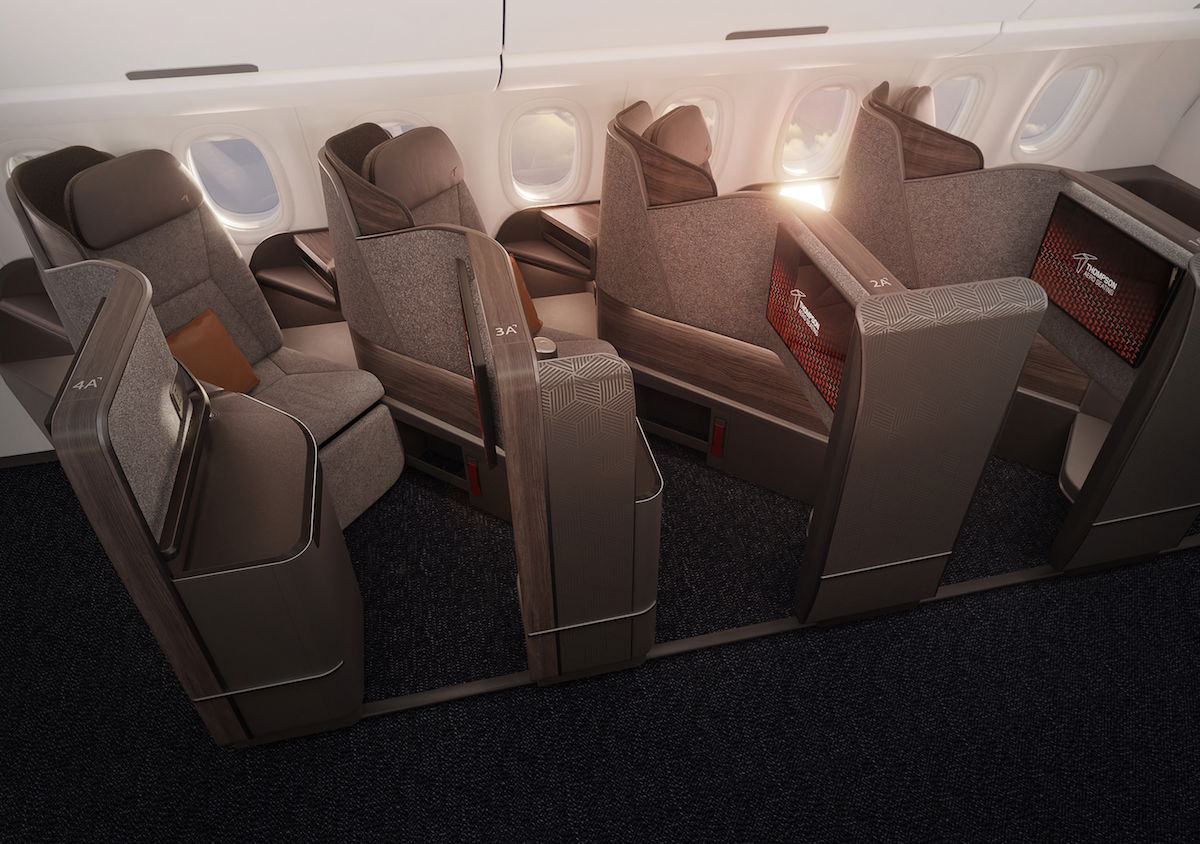 Don't expect Virgin Australia's 737 MAX to have flat beds
However, as you might expect, Virgin Australia has been all over the place. While no further plans have been announced for the configuration of these planes, I think it's highly likely that Virgin Australia won't install flat bed business class seats on these planes. The "new" Virgin Australia is a bit more low cost carrier-esque than the old airline, so flat beds seem unlikely to me.
Then again, with these deliveries being more than a couple of years off, maybe some things will change over time.
Bottom line
Virgin Australia has adjusted its 737 MAX order — the airline will now only take delivery of 737 MAX 10s, and those are expected starting in 2023, though I wouldn't be surprised to see that timeline change once again.
We don't know much about what we should expect from the interiors of these planes, though personally I think flat beds are highly unlikely, even if the airline uses these for the premium Sydney or Melbourne to Perth route.
What do you make of Virgin Australia's 737 MAX order change?