I sort of feel like the angry old man on his porch who is yelling at the kids playing outside his house. Actually, that's exactly how I feel.
I just flew Virgin Atlantic Upper Class from London to San Francisco. I'll have a full trip report soon, but overall I love Virgin Atlantic, and I think they blow British Airways away.
Their Clubhouses are probably the best business class lounges in the world, and even put British Airways' Concorde Room to shame (which is their first class lounge).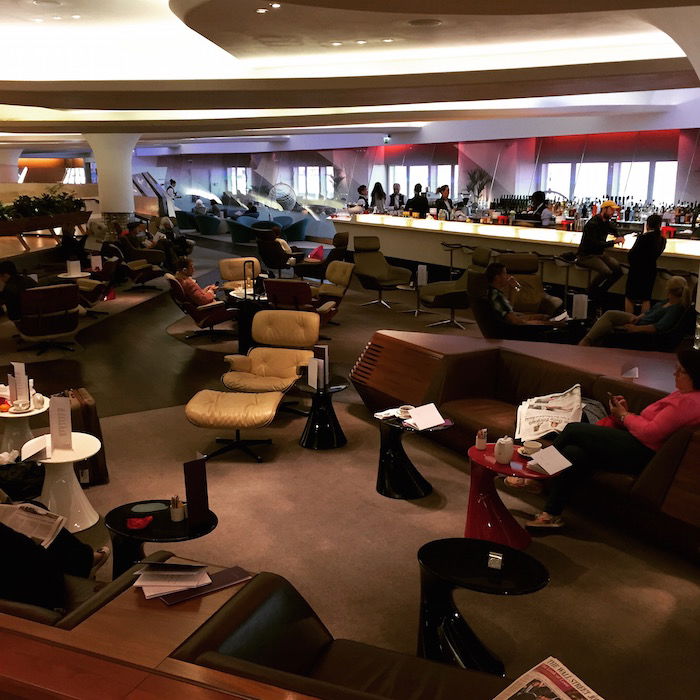 Virgin Atlantic Clubhouse London Heathrow
Virgin's onboard service is fun and friendly, unlike British Airways, where I consistently feel like I'm inconveniencing the crew.
Anyway, I never thought I'd write this post, since I'm a huge fan of onboard bars. I love the bars on Emirates, Korean Air, Qatar Airways, etc.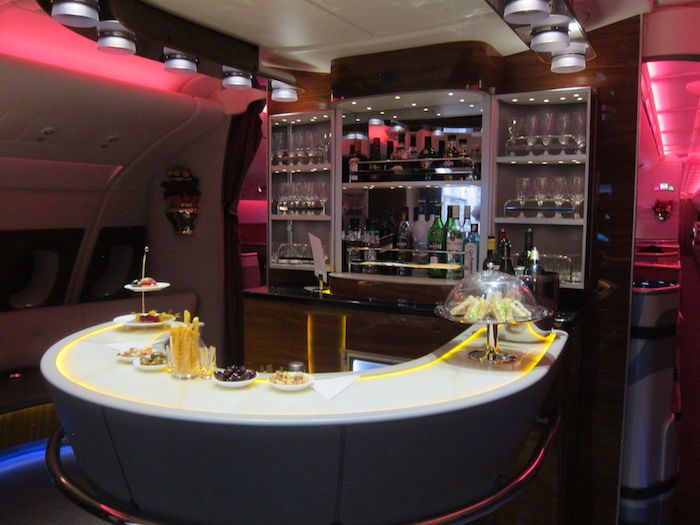 Emirates onboard bar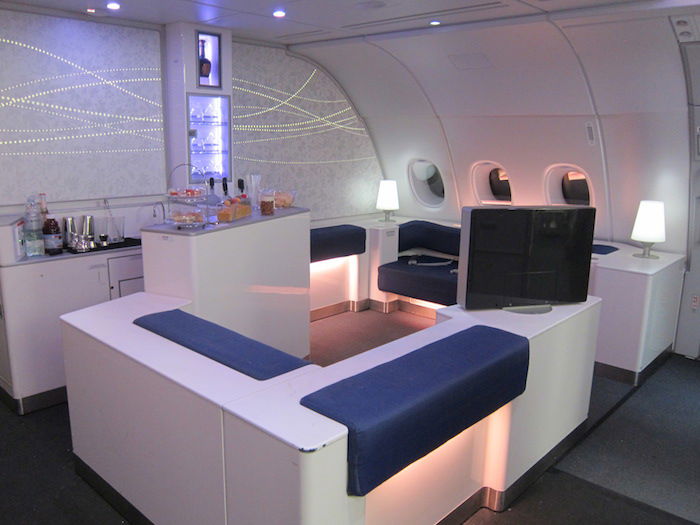 Korean Air onboard bar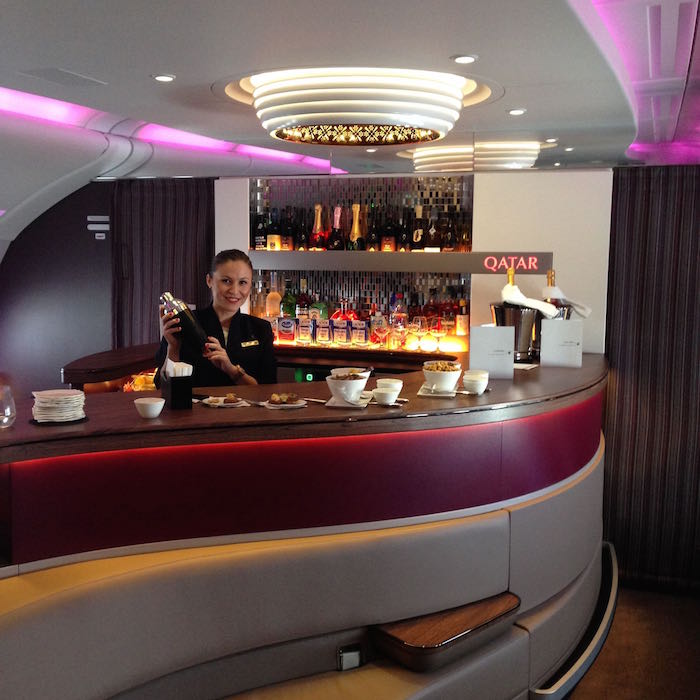 Qatar Airways onboard bar
The bar on Virgin Atlantic? Not so much. Not one bit. Why the hate for Virgin Atlantic's onboard bar? There's no curtain between the cabin and the bar, and when you're seated three seats away from the bar, you almost feel like you're seated in a pub.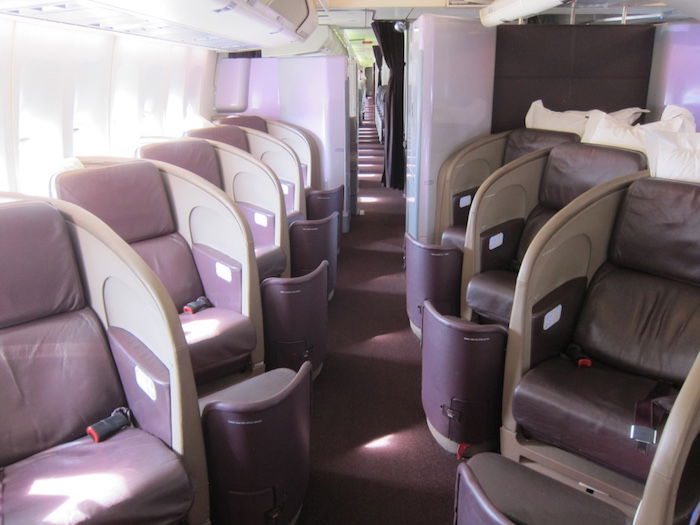 Even with eyeshades and earplugs, I wasn't able to sleep.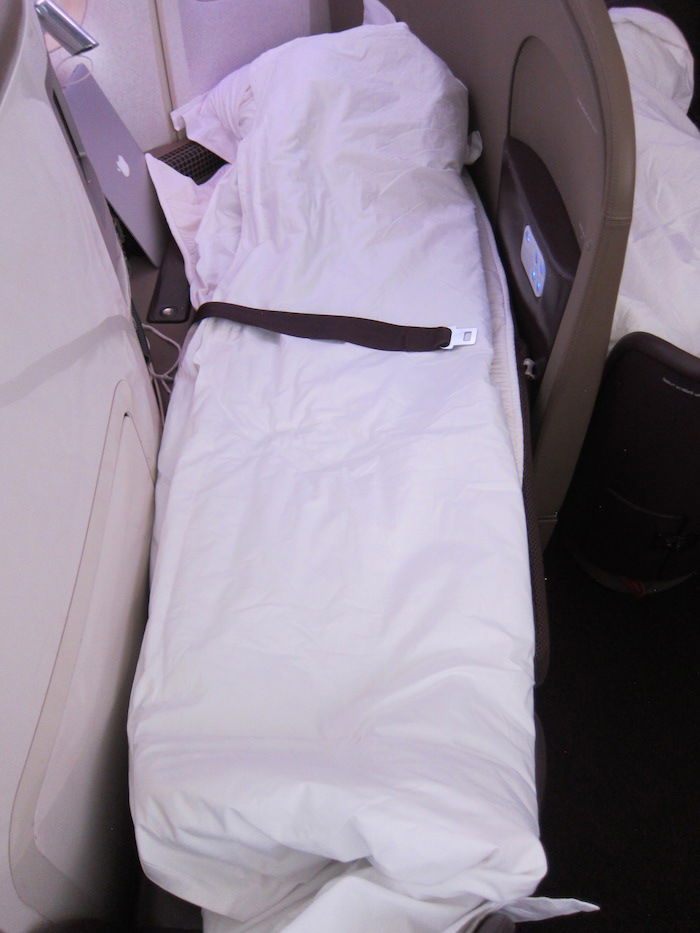 And I don't think the people at the bar were being unreasonable. It's a daytime flight, so realistically you can't expect them to whisper. And you also can't realistically expect them to be sober (which they sure as heck weren't).
But still, the fact that Virgin Atlantic has no separation between the bar and the cabin — not even a curtain — blows my mind. Given that Virgin Atlantic doesn't have Wi-Fi on the 747, getting some shut eye so I can work upon landing is a priority when flying them, but that's not really possible.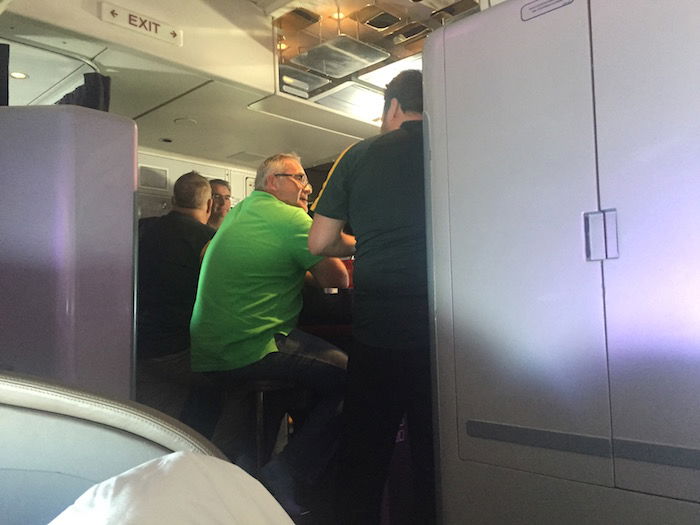 On the plus side, the conversation sure is every bit as interesting as you'd expect when you put five Brits and five Silicon Valley techies at a bar. One guy was bragging about how he has a Tesla and gives people rides through Lyft for a few hours every weekend to "delight" them, and makes $3,000 per month doing so. Hmmm…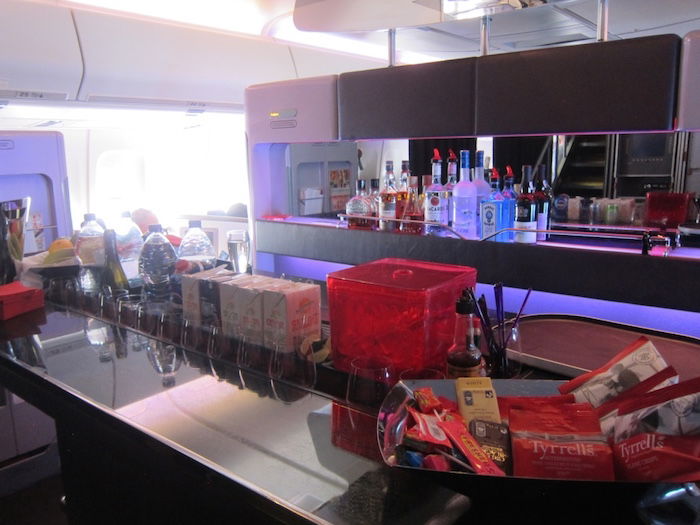 Anyway, I never thought I'd be the anti-bar person on a plane, but goodness. Virgin Atlantic, you may have done the onboard bar first, but at this point you also do it worst of any airline, in my opinion.
To those of you who are more frequent Virgin Atlantic flyers, have you ever experienced this problem? Of course I should have tried to book a seat further away from the bar, but I booked last minute, and that was all that was left.