In late June I wrote about how Garuda Indonesia was hoping to launch flights to the US starting in 2017. That might seem pretty random, but for those of us who are airline product enthusiasts, Garuda Indonesia is known for their incredible first class product, and in general is known for their friendly service.
One of the big roadblocks that Garuda Indonesia faced for launching flights to the US was that they weren't allowed to operate flights to the US (minor detail, I know!). The country of Indonesia didn't have a Category 1 safety rating with the US Federal Aviation Administration, meaning they haven't been allowed to operate flights to the US. However, they were optimistic about getting their rating improved, and it looks like that has finally happened.
The FAA announced today that Indonesia now complies with International Civil Aviation Organization (ICAO) safety standards and has been granted a Category 1 rating.
Per a press release from the FAA:
The FAA first assessed Indonesia's civil aviation authority in September 1997 and found it in compliance with ICAO standards and then lowered the rating from Category 1 to Category 2 in April 2007. While under a Category 2 rating, the country either lacked laws or regulations necessary to oversee air carriers in accordance with minimum international standards, or its civil aviation authority – a body equivalent to the FAA for aviation safety matters – was deficient in one or more areas, such as technical expertise, trained personnel, record-keeping, or inspection procedures.

The Category 1 status announced today is based on a March 2016 FAA assessment of the safety oversight provided by Indonesia's Directorate General of Civil Aviation. A Category 1 rating means the country's civil aviation authority complies with ICAO standards. With the International Aviation Safety Assessment (IASA) Category 1 rating, Indonesian air carriers that are able to secure the requisite FAA and DOT authority, can establish service to the United States and carry the code of U.S. carriers.
So now the major roadblock standing in the way of Garuda Indonesia flying to the US has been lifted.
As Garuda Indonesia announced, they're planning on initially launching the route via Tokyo Narita, though hope to eventually operate the flight nonstop.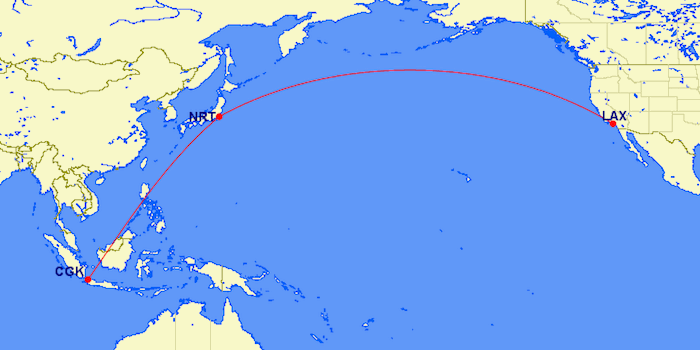 While I'm excited about Garuda Indonesia starting flights to the US, I can't imagine they'll be able to turn a profit on the route. They don't have any pricing power since they don't have any competitive advantage over any other airline operating one stop flights between Los Angeles and Jakarta.
Furthermore, Jakarta isn't an especially high yield destination, and often has very cheap economy and premium cabin fares. Lastly, Indonesia is a long way from the US, and turning profits on ultra longhaul flights can be especially tough (since the pricing a market can sustain often isn't proportional to distance).
The other question is what plane Garuda Indonesia will operate to the US. They only have a total of 10 777-300ERs, and only six of those feature first class.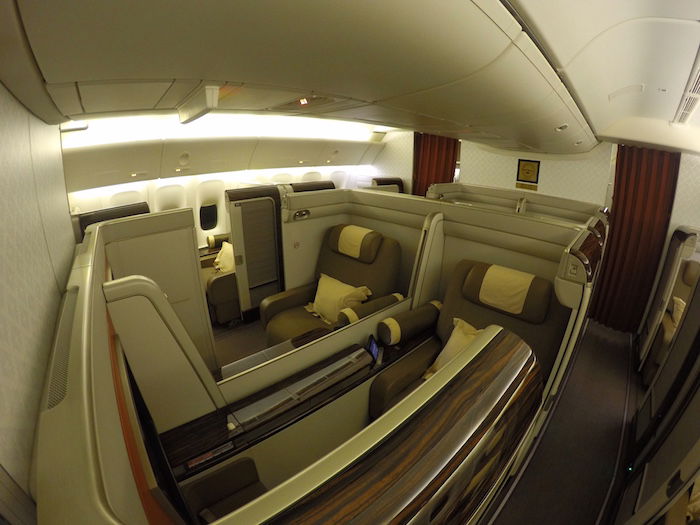 Garuda Indonesia first class, per my friend @kellydaoud
So while it would be awesome if they launched the route with a three class 777-300ER, realistically it may very well be a two cabin 777-300ER, or otherwise an A330. Garuda Indonesia already flies to Tokyo Haneda using an A330, so perhaps they'll shift that flight back to Tokyo Narita, and simply operate a continuing sector to Los Angeles?
Regardless, the major roadblock standing in the way of Garuda Indonesia flying to the US has now been lifted, so hopefully we learn more about Garuda's route soon, assuming it does in fact materialize.
Do you think Garuda Indonesia will follow through with service to the US?