This is major — after (literally) decades of talking about it, it looks like Vietnam Airlines will finally start offering regularly scheduled flights to the United States.
Vietnam Airlines will fly to the United States
SkyTeam member Vietnam Airlines will begin flying between Ho Chi Minh City (SGN) and San Francisco (SFO) as of November 28, 2021 (that's right, in just over a week). The new flight will operate with the following schedule:
VN98 Ho Chi Minh City to San Francisco departing 8:40PM arriving 7:30PM
VN99 San Francisco to Ho Chi Minh City departing 11:00PM arriving 6:40AM (+2 days)
The flight will cover a distance of 7,838 miles, and is blocked at 13hr50min eastbound and 16hr40min westbound. It looks like the flight will initially operate twice weekly in both directions, on Sundays and Wednesdays. I already see the flight in the schedule, though inventory hasn't been loaded for all flights yet.
Vietnam Airlines intends to use a mix of Airbus A350-900s and Boeing 787-9s for the route, featuring business class, premium economy, and economy.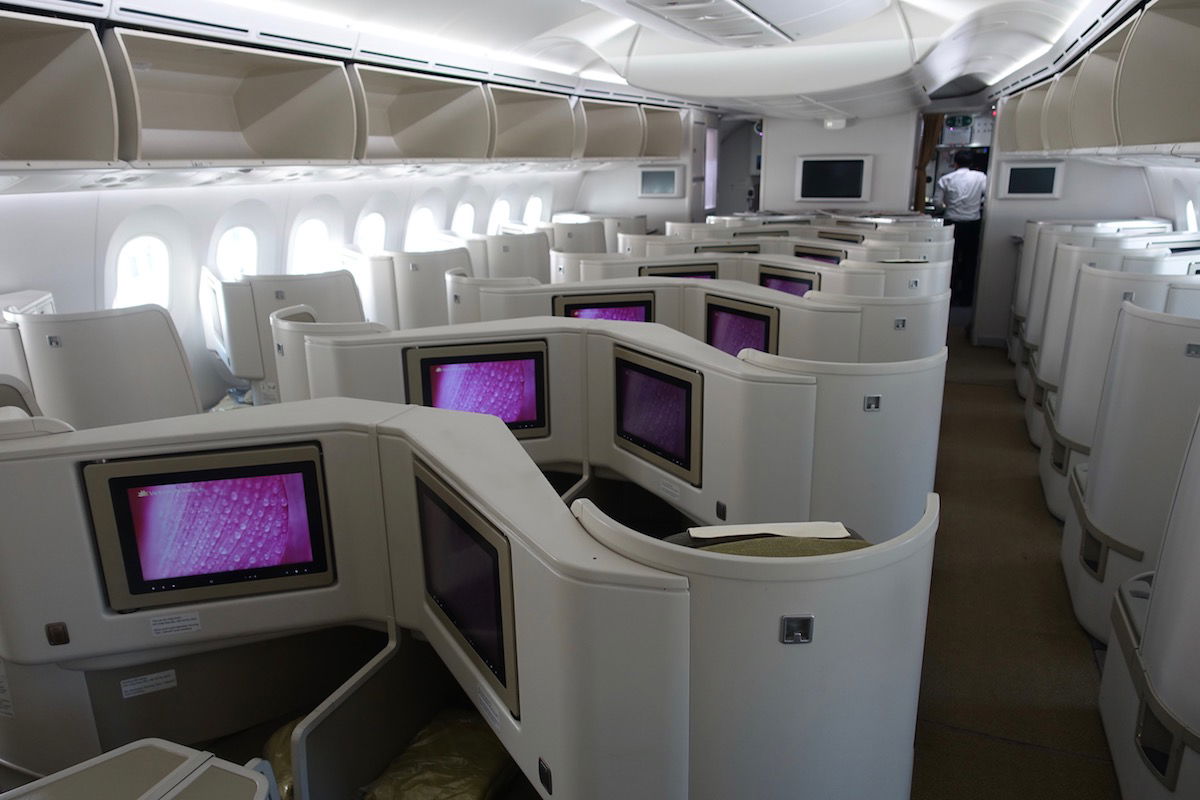 Vietnam Airlines has been talking about launching this route for many years. In 2019 Vietnam finally got a Category 1 rating with the FAA, opening up the possibility of nonstop flights between the two countries.
More recently, Vietnam's fast growing private airline, Bamboo Airways, has been working towards launching flights to the United States. But it looks like Vietnam Airlines will beat Bamboo Airways to the punch when it comes to launching regularly scheduled flights.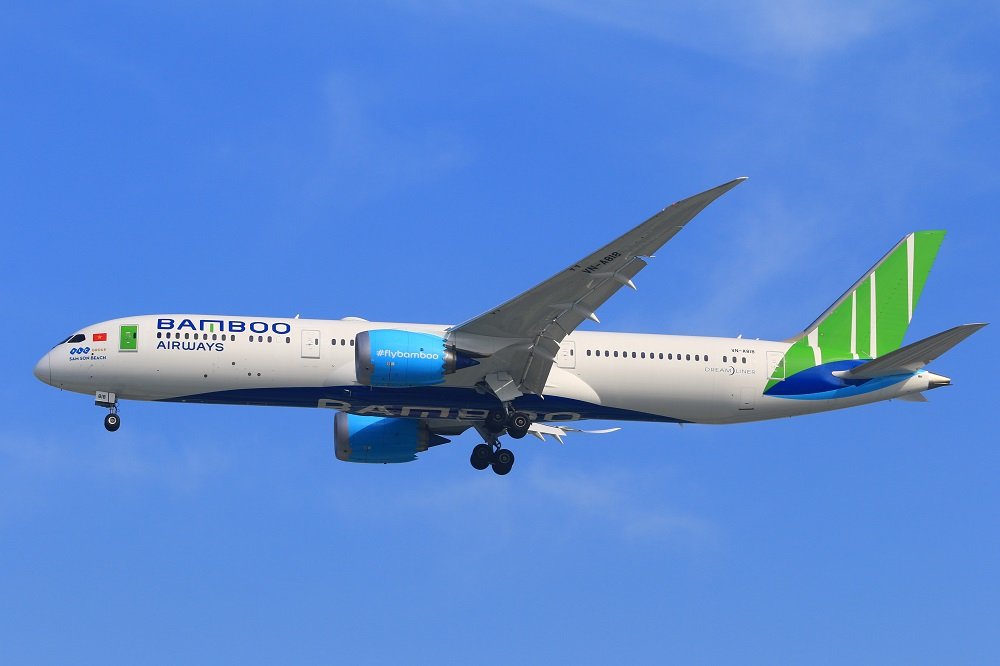 Vietnam Airlines admits route will lose money
This is where the story gets really strange, if you ask me. VnExpress reports on statements today from Vietnam Airlines' CEO about the new route to San Francisco. A couple of things stand out, in particular.
First of all, it's stated that in order to operate this route nonstop, Vietnam Airlines will have to weight restrict the aircraft significantly. Instead of being able to carry 300+ passengers, the airline will only be able to carry at most 210-220 passengers on the westbound flight, to Vietnam. Two thoughts:
This is a total killer for the economics of the route, especially when you consider that Vietnam is largely a leisure market; the airline will have to command a huge price premium to not lose money, and that's tough to do for a primarily leisure oriented destination
Does Vietnam Airlines have especially heavy (or low MTOW) A350s or 787s, or why does the airline need to restrict the payload so much, given that plenty of airlines operate significantly longer routes with those planes (for example, United used to fly from Los Angeles to Singapore, which is nearly 1,000 miles further)?
Then there's this nugget — Vietnam Airlines' CEO states that it will take five to 10 years before the airline is profitable on routes to the United States. Somehow it's reasoned that the airline is better off operating the planes to the United States than not at all, given fixed costs.
A few further thoughts:
Vietnam to Los Angeles is a significantly larger market than Vietnam to San Francisco, so it's kind of surprising the airline is operating to San Francisco; then again, I guess the flight will already be weight restricted, and that would be even more of an issue on Los Angeles flights
Vietnam still isn't open to American tourists, so it's kind of strange to launch the route at a time like this with under two weeks notice; maybe cargo is the primary motivator here?
In fairness to Vietnam, it's possible for a route to directly lose money, but still make sense; this could have a positive impact on tourism and trade, and Vietnam is a fast growing and pro-business country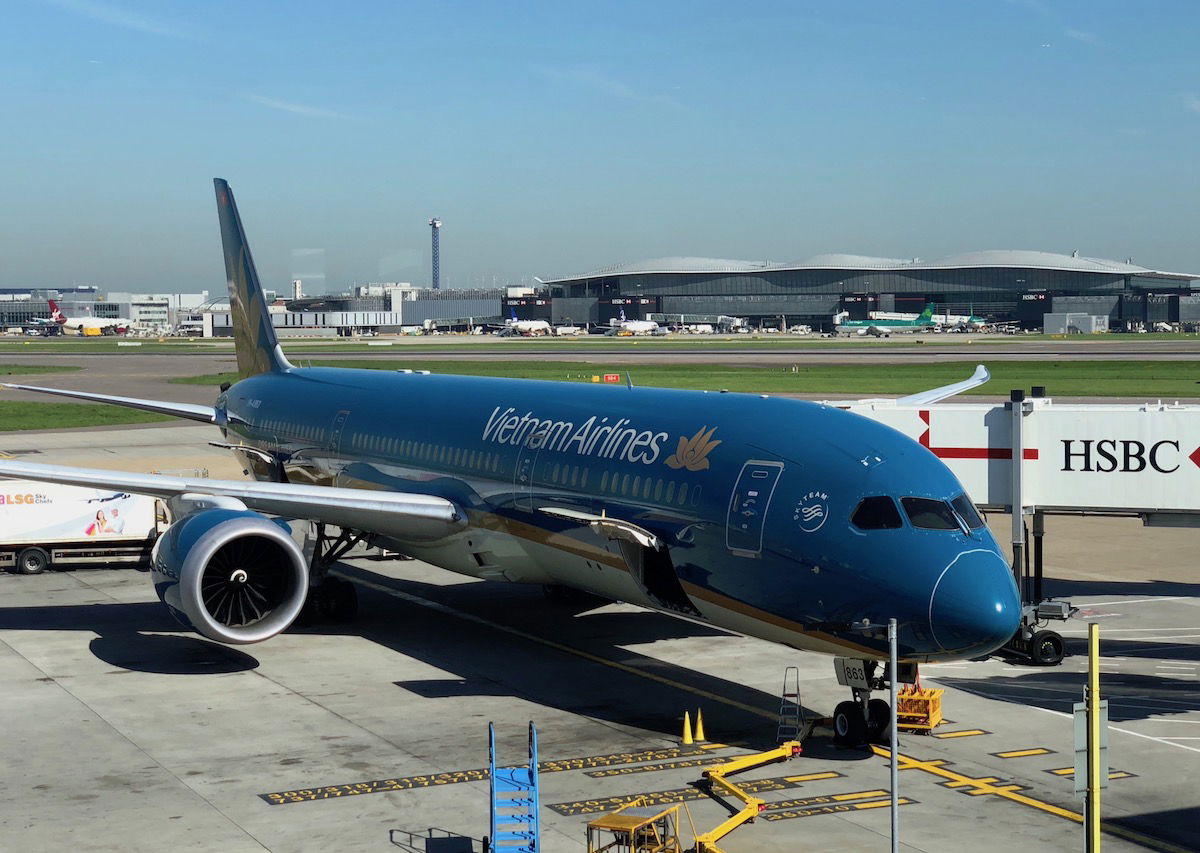 Bottom line
It looks like it's finally happening — Vietnam Airlines will be launching a 2x weekly flight between Ho Chi Minh City and San Francisco as of late November 2021. The airline has been talking about this for years, so it's cool to see it finally happen… I guess?
I mean, as an avgeek I'm thrilled to see this route launch. I just can't rationalize the concept of starting a route that you believe will lose money for up to a decade from the get-go. I guess at least Vietnam Airlines is realistic, unlike so many other government owned airlines that launch routes to the United States and are surprised to lose money.
What do you make of Vietnam Airlines' planned flight to San Francisco?