I'm trying something new for the first time this weekend — I'm vacationing in Mexico. Specifically, at the new W Punta de Mita.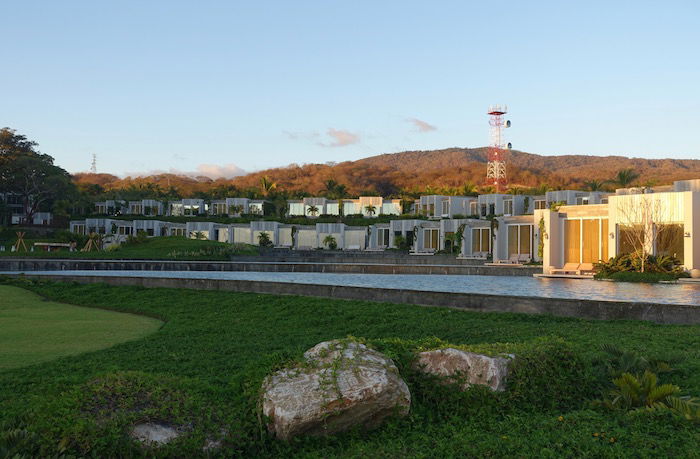 Bizarre as it may sound, I've never actually visited Mexico as an adult. I've connected at Mexico City Airport, and as a kid I stopped in Mexico on a cruise (which hardly gives you a fair representation of a place), though I've never otherwise visited the country. I've really wanted to visit Mexico City as I've heard great things, but haven't had the chance yet.
It might seem odd that I'm traveling to Mexico for the first time as an adult, given that I like resorts, and it's just a short flight from the U.S. After all, I've been to Bali more often than I can count, and assorted other relaxation destinations on the other side of the world.
Backwards as it may sound, I think the reason I haven't chosen Mexico as a vacation destination up until now is because it's so close. To me a place just feels more exotic if it takes a long time to get there. And thanks to our miles & points hobby, getting to exotic places in style is quite easy, and in many cases is much of the fun of going somewhere.
Up until now, flying to the Maldives in Etihad first class or to Bali in Cathay Pacific first class hasn't exactly been an inconvenience — it has been part of the fun.
So, what do I make of my first "real" resort vacation in Mexico? I'm loving it, and it's possibly the most relaxing trip I've taken. The things I didn't think I'd love about it are the things that I'm finding I like most.
I thought I wouldn't truly unwind, given that I don't feel like I'm that far from "home." The opposite has been true. I've been able to unwind and feel better than on any other vacation. I love the fact that I'm in an ideal timezone, don't have to battle jetlag, etc. When I'm vacationing in the Maldives or Bali I usually take a nap during the day, while I don't think I've yawned once during this trip. I've slept 10 hours at night (which is much more than I ever sleep), and have been up all day.
I've been able to enjoy the sunrises and sunsets on my normal schedule, and they've been incredible.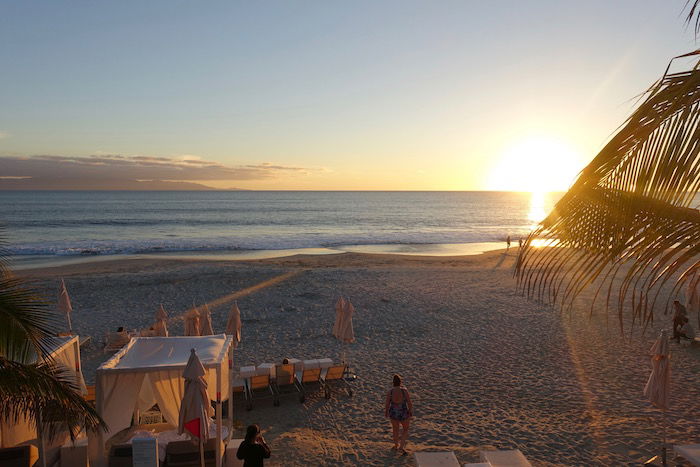 As far as the W Punta Mita goes, I really like the hotel. The layout is beautiful, and I love how it both feels like a W while also having some local flair. For example, here's the lobby: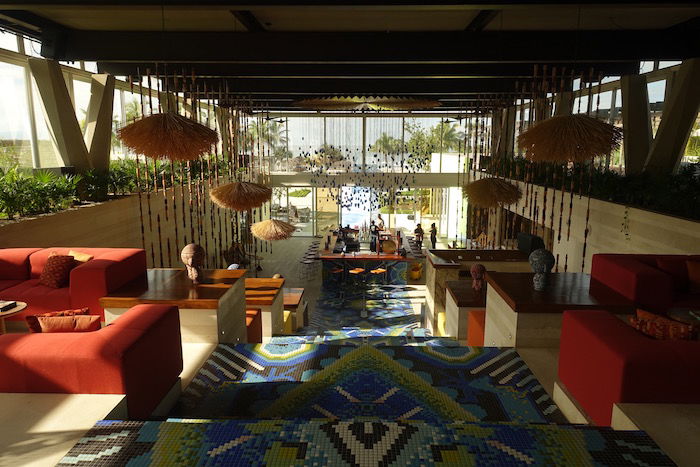 And here's the pool: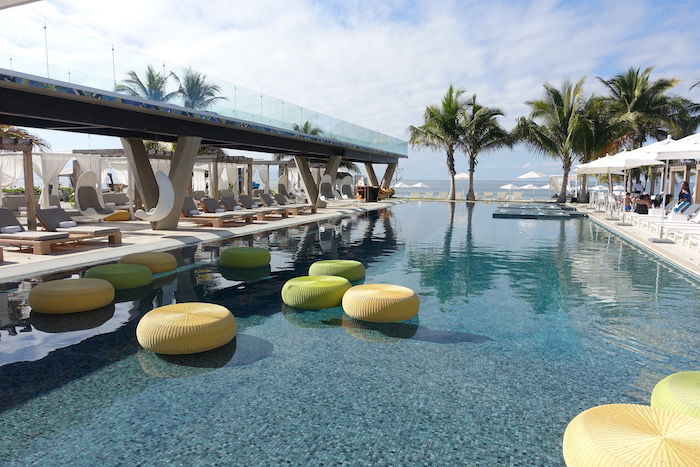 I realize the room decor looks outrageously cheesy in pictures, but I quite like it in person: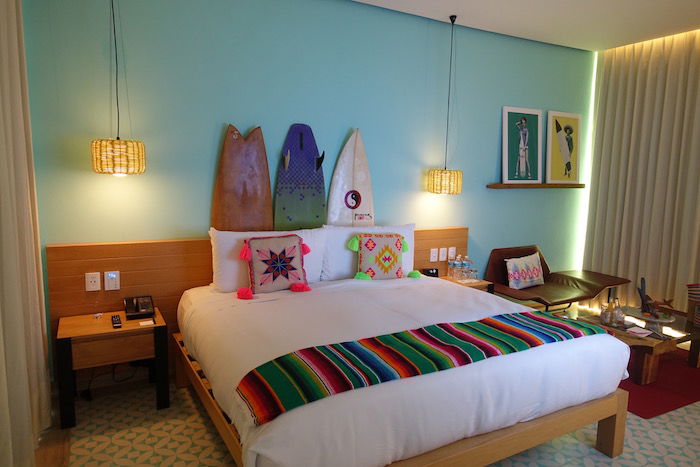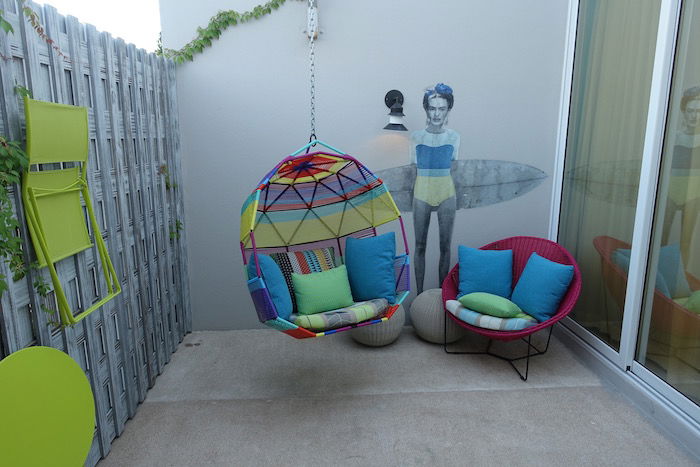 The service has generally been friendly as well. No, you're not going to get Balinese levels of hospitality in Mexico, but just about everyone we've interacted with has been genuinely friendly. It goes without saying that the food has been excellent as well — you can't beat fresh fish, ceviche, etc.
Punta de Mita is also nice and low key. My perception of many Mexican resorts has long been that they're filled with college students on spring break drinking out of funnels. While I'm sure that's true some places, it's not the case here.
I've ignored Mexican resort vacations for so long partly because there isn't a fun flight involved. But from hereon out you can bet I'll be heading down south more. I can't recommend it enough. This really is basically the first time I've had a resort vacation where I wasn't jetlagged or exhausted.