For a while now there has been an issue whereby Alaska Mileage Plan doesn't seem to have access to Emirates first class award space for travel after March 28, 2015.
In the past we've seen blocking of award space between partner airlines when there's too much of a redemption imbalance. This started back in the day between United and Lufthansa, whereby MileagePlus members didn't have access to Lufthansa first class award space once a quarterly quota had been reached. We later saw the same between US Airways and Lufthansa, which ended up being even more punitive for Dividend Miles members.
A couple of weeks I speculated that Alaska not having access to Emirates first class award space wasn't a coincidence. The partnership between Alaska and Emirates isn't huge, though I have to imagine there's a huge imbalance in terms of award redemptions between the two carriers.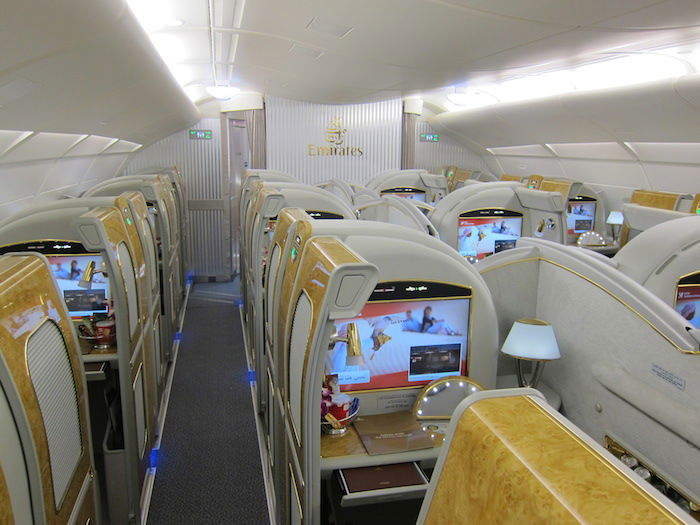 Emirates A380 first class cabin
At the time I reached out to an Alaska Airlines spokesperson, who released the following statement:
First thank you for bringing this to our attention. When you first contacted me, we thought that perhaps your search return was limited because of the original query. However, in digging deeper into this issue, we learned that we were wrong and quickly launched an investigation with our vendors to identify and try to resolve what we believe is a system glitch. We have a strong partnership with Emirates and our mutual customers have been enjoying award travel on both airlines fora number of years. I assure you that Mileage Plan™ members have been able to book First Class awards on Emirates without issue and we are working to restore that functionality. We apologize for any inconvenience this is causing our customers and assure you and your readers that we are working with Emirates to resolve the technical glitch and hope to have it fixed soon.
I really appreciate that they acknowledged the problem and are working towards fixing it. I know they're doing their best.
They just provided me with the following further update:
We've determined the source of the problem. It is a known technical limitation when sharing availability between multiple systems. Seats will stop displaying when Emirates inventory gets low in a particular cabin. That said, our members continue to see strong award availability on Emirates. They booked over 10,000 individual award trips in 2014 which was almost double what we saw in 2013. Nearly a quarter of these were booked into Emirates' First Class cabin.
Alaska also says they're "working toward a long term-solution to this technical issue."
I'm obviously not privy to the ins-and-outs of these relationships, but I interpret this to mean that Alaska members are booking too many Emirates awards. 😉
It's fascinating to get some redemption numbers, which are incredibly high. In 2014, 10,000 Alaska Mileage Plan awards were booked on Emirates. 25% (~2,500) were in first class. Keep in mind you can only redeem Alaska miles on Emirates for travel to/from the US. That means on average, roughly seven Emirates first class seats per day to/from the US are booked with Alaska miles. Given that Emirates doesn't release much first class award space to the US, that's a ton.
If I had to guess I'd say that a vast majority of all Emirates first class redemptions to/from the US are booked with Alaska miles.
Bottom line
I really appreciate that the folks at Alaska are digging into this, and I wanted to update you guys with all the information I had. I'll continue to follow up with them.
I think it's safe to say something isn't adding up, and that in reality this probably isn't a technical glitch. To be clear, I'd speculate that this is on Emirates' end and not Alaska's.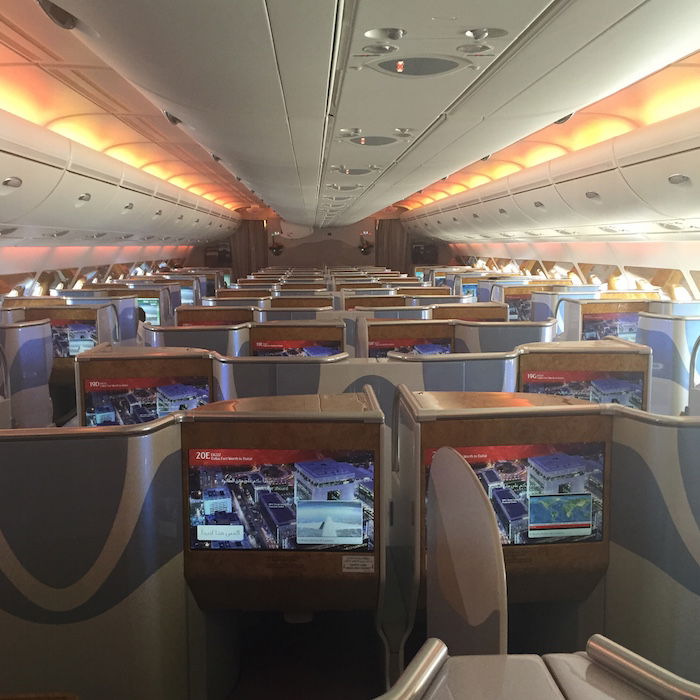 Is Emirates business class the best we can hope for in the future?
I'm sticking to my theory, that this isn't a coincidence and that the blocking is intentional on Emirates' part.
Does this mean Emirates first class redemptions using Alaska miles are gone forever? Not necessarily. There are a couple of other ways this could play out:
It could be that going forward Alaska has a "quota" of Emirates first class award seats over a certain time period, and once that time period is over the quota is reset
It could be that going forward Alaska just gets access to a small sub-set of what Emirates makes available to their own members
In the meantime there is still a workaround for booking Emirates first class awards for travel after March 28…
But now you know all I know…