Ford and I just returned from Tahiti, where we had an amazing time. Very last minute I decided to sneak in one last review trip for 2018, which I wanted to share the details of here.
The planning for this trip sort of started a couple of months ago, but not really. At the time I booked a one-way business class ticket on the Qantas 787 from San Francisco to Melbourne.
Qantas is stingy with award availability, so when I saw the award seat I figured I should lock it in. Since I was redeeming American miles, I could always refund the ticket if I decided to cancel.
I had written at the time about an itinerary I had looked at booking, but as I went to book the availability just didn't work out as expected, unfortunately. Then I decided I already had enough longhaul travel, so I was better off not taking it. But then I changed my mind again, and figured I owe you guys as many new product reviews as possible (yes, even if they're not in premium economy). 😉
So just a couple of days before departure I booked the rest of the trip. What did I book from there?
Singapore Airlines had award availability in their 777-300ER first class from Melbourne to Singapore for 80,000 KrisFlyer miles; I haven't yet flown Singapore's "new" first class on their 777 with just four seats in the cabin, so I figured it would make an interesting review
Then I redeemed 40,000 AAdvantage miles for Malaysia's A350 "Business Suite" (formerly first class) from Kuala Lumpur to Tokyo Narita; the airline just rebranded their first class, so I'm curious to experience it
Then I redeemed 70,000 Alaska miles for Japan Airlines' 777 first class from Tokyo to New York; it has been a few years since I've flown Japan Airlines first class, and I've heard they've made some service updates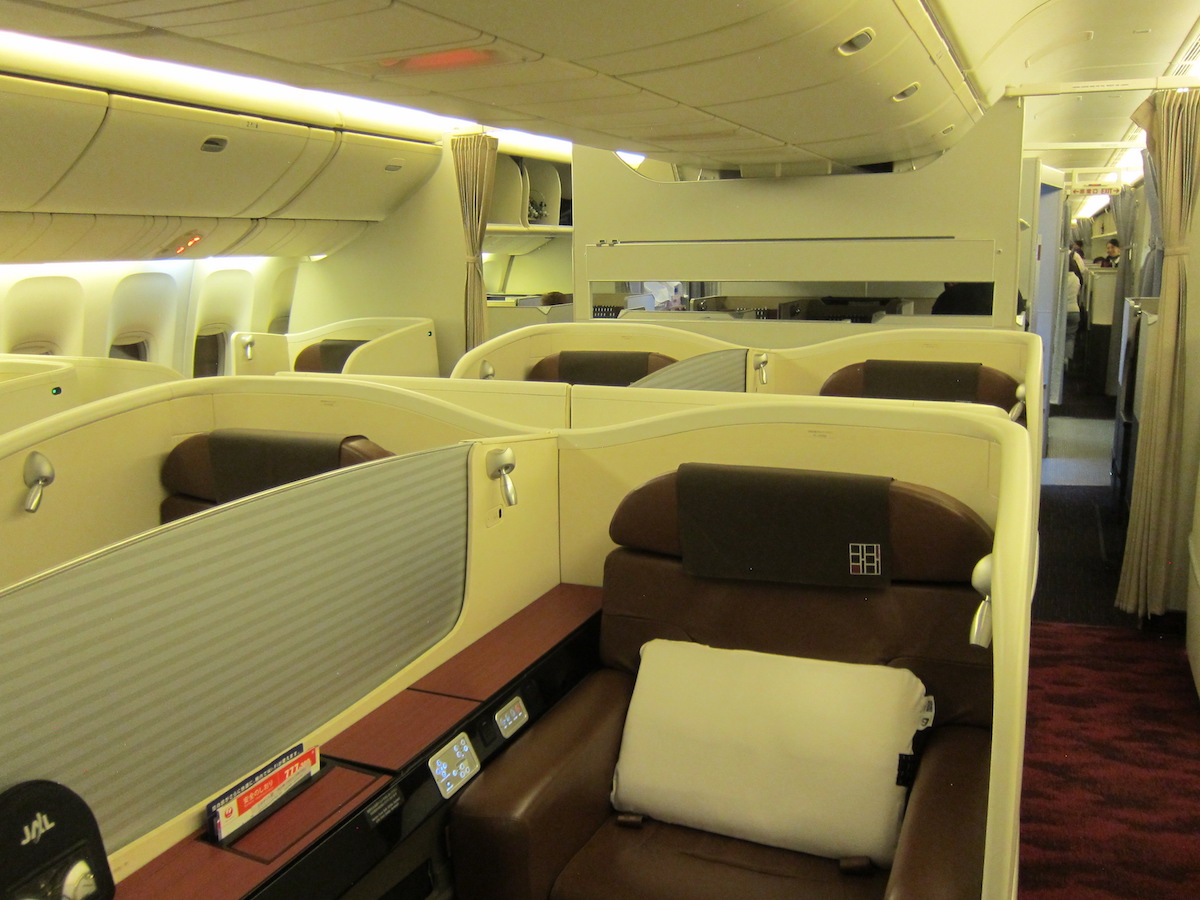 Japan Airlines' 777 first class
I'm excited to share my thoughts on these flights as I take this trip over the coming days.
I know I still have a lot of past trip reports to write, though part of the thing I love about review trips is how efficiently I write previous trip reports during these flights, especially on flights without wifi. So you can expect lots of new trip report installments over the coming days.