I nearly spit out the Krug I was drinking in the Delta SkyClub this afternoon (I'll have a post on that tomorrow) when I came across this on my Twitter feed:
UNITED WON THE AWARD FOR BEST CHAMPAGNE IN INTERNATIONAL FIRST CLASS?!
The picture United used to showcase their first class champagne is exactly why I find this all to be so unbelievable. They're posting a picture of champagne in a plastic cup to commemorate that they won the award for the world's best first class champagne? Never mind the fact that the airline is in the process of eliminating international first class.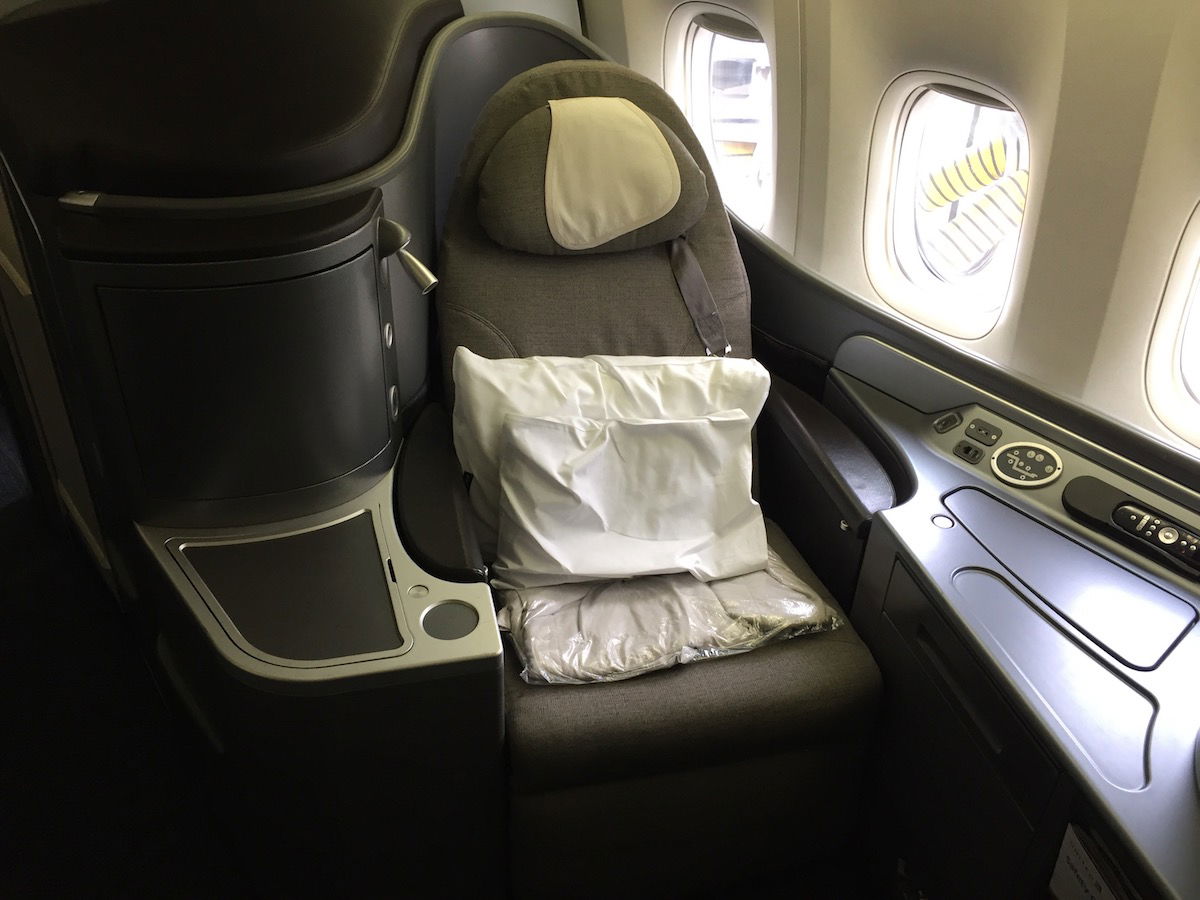 Naturally I had to actually check out these awards, since that seemed so incredulous that I assumed this was a paid award ceremony or an April Fools' joke. Per the Global Traveler Wine on the Wing 2017 awards, here are the top five airlines for first class champagne:
1. Joseph Perrier Brut Cuvée Royale 2004 (United Airlines)
2. Taittinger Brut Millésime 2008 (American Airlines)
3. Dom Perignon 2006 (Singapore Airlines)
4. Barons de Rothschild Blanc de Blancs, NV (Asiana Airlines)
5. Laurent-Perrier Grand Siècle, Grande Cuvée, NV (British Airways)
I don't think I've ever had Joseph Perrier Brut Cuvée Royale 2004, though it retails for ~50USD per bottle. Let's be clear — expensive champagne isn't necessarily good champagne, so I can appreciate them looking beyond price. But this is still a bit surprising, when Singapore Airlines serves both Dom Perignon and Krug.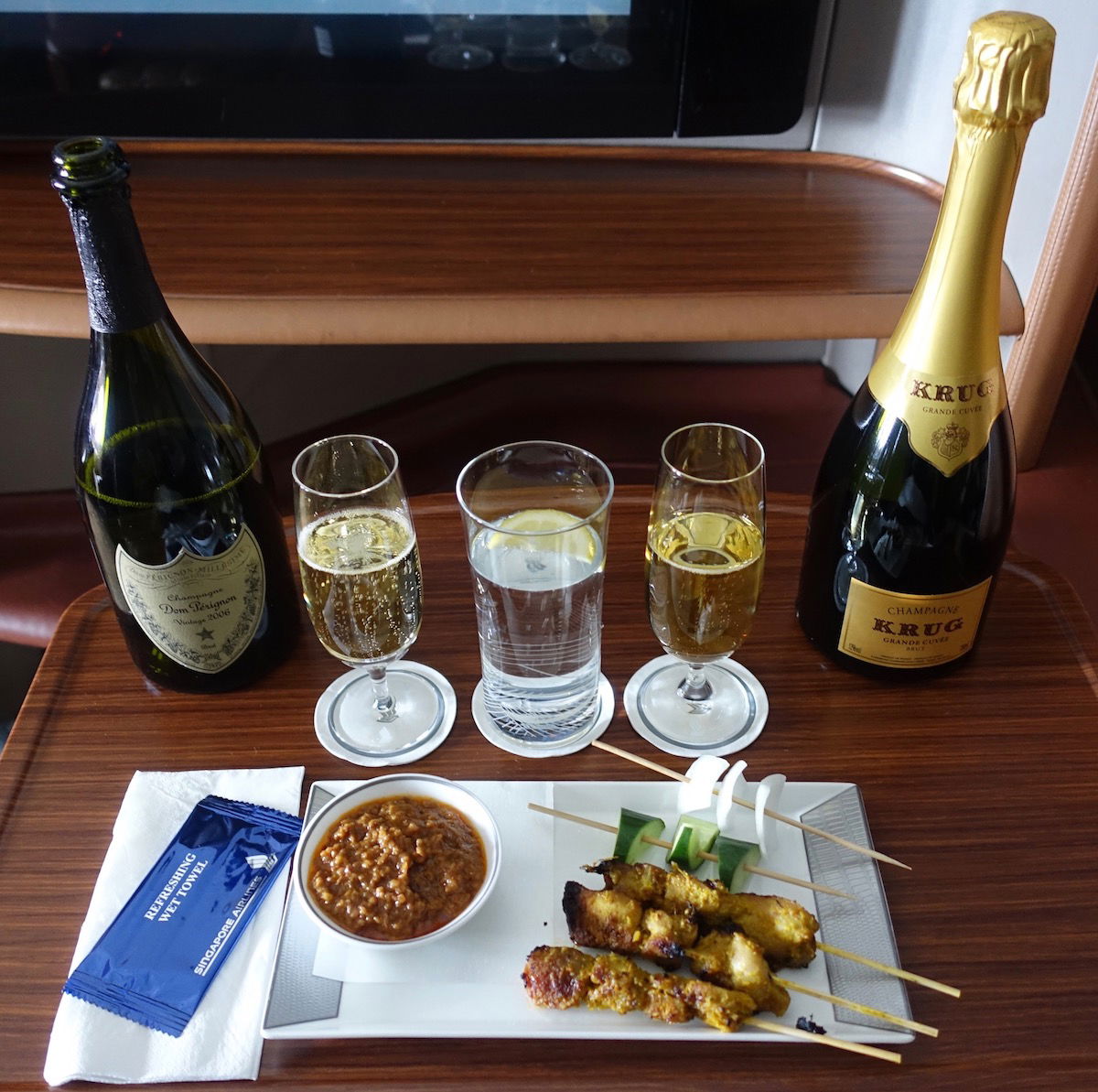 The next question, naturally, is what their methodology is for selecting winners. Global Traveler had 21 wine experts do a blind taste test of all these wines. Airlines could submit two white wines, two red wines, and one champagne or other sparkling wine currently on their wine list.
The wines were then coded into flights, and served in code-marked glasses. The wines were then judged on a Davis 20-point scale, and the results are averaged among the judges.
So in all honesty, congrats to United for choosing an excellent, reasonably priced champagne. A higher price doesn't necessarily mean a champagne is better, and I obviously have to yield to the professional wine judges on this.
I will say, however, that I think letting airlines submit just one champagne isn't a good basis off of which to award an airline as having the best champagne. Airlines should score points for having options, and the entire menu should be taken into account. Then again, I can see the issues that would cause in terms of blind taste testing.
I'm now tempted to buy a bottle of this champagne for myself and give it a try.
Has anyone had United's international first class champagne? Is it really that good?