United is currently in the process of rolling out Premium Plus throughout their long haul fleet, which is the name of their premium economy product.
United's Transcon 787-10 Flights
United has a fleet of 787-10s. While they largely use these for long haul flights, they also use them for select frequencies on their premium transcontinental flights, which sure is a treat, given that these planes feature true Polaris seats.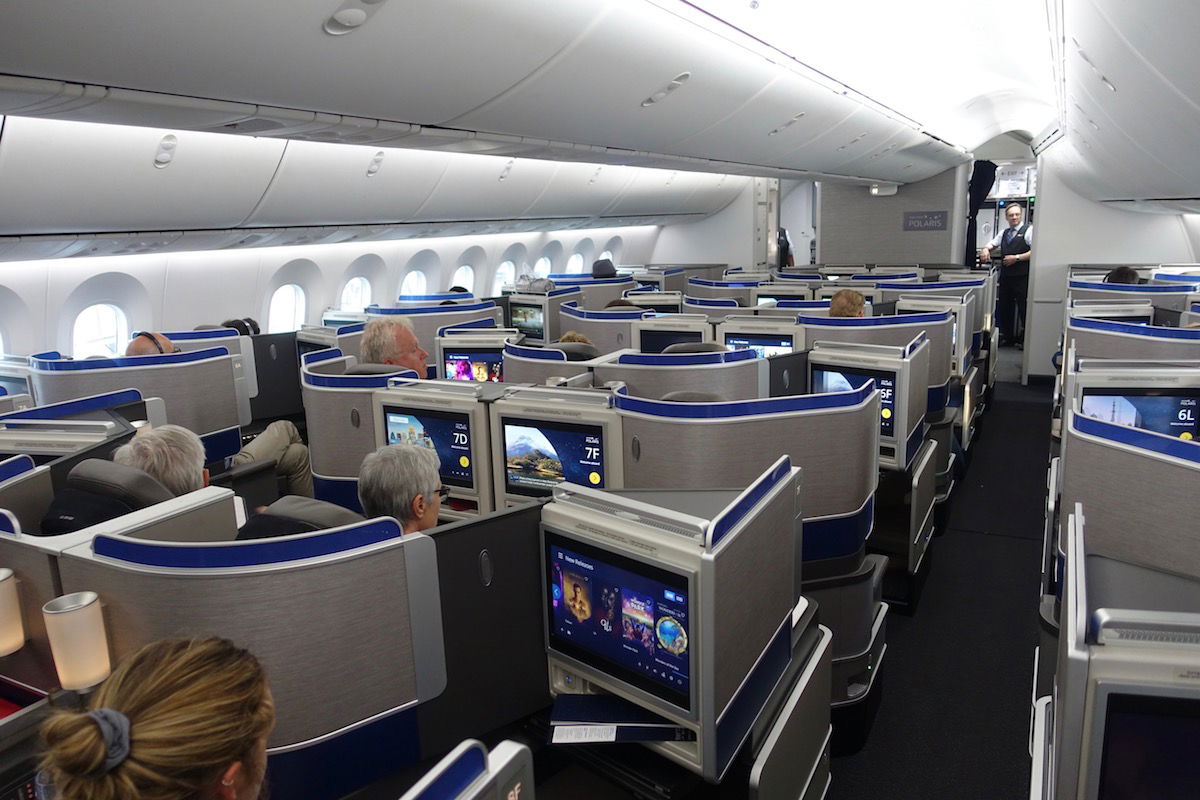 United's 787-10 Polaris
Currently they fly the planes 2x daily from Newark to Los Angeles, and 1x daily from Newark to San Francisco.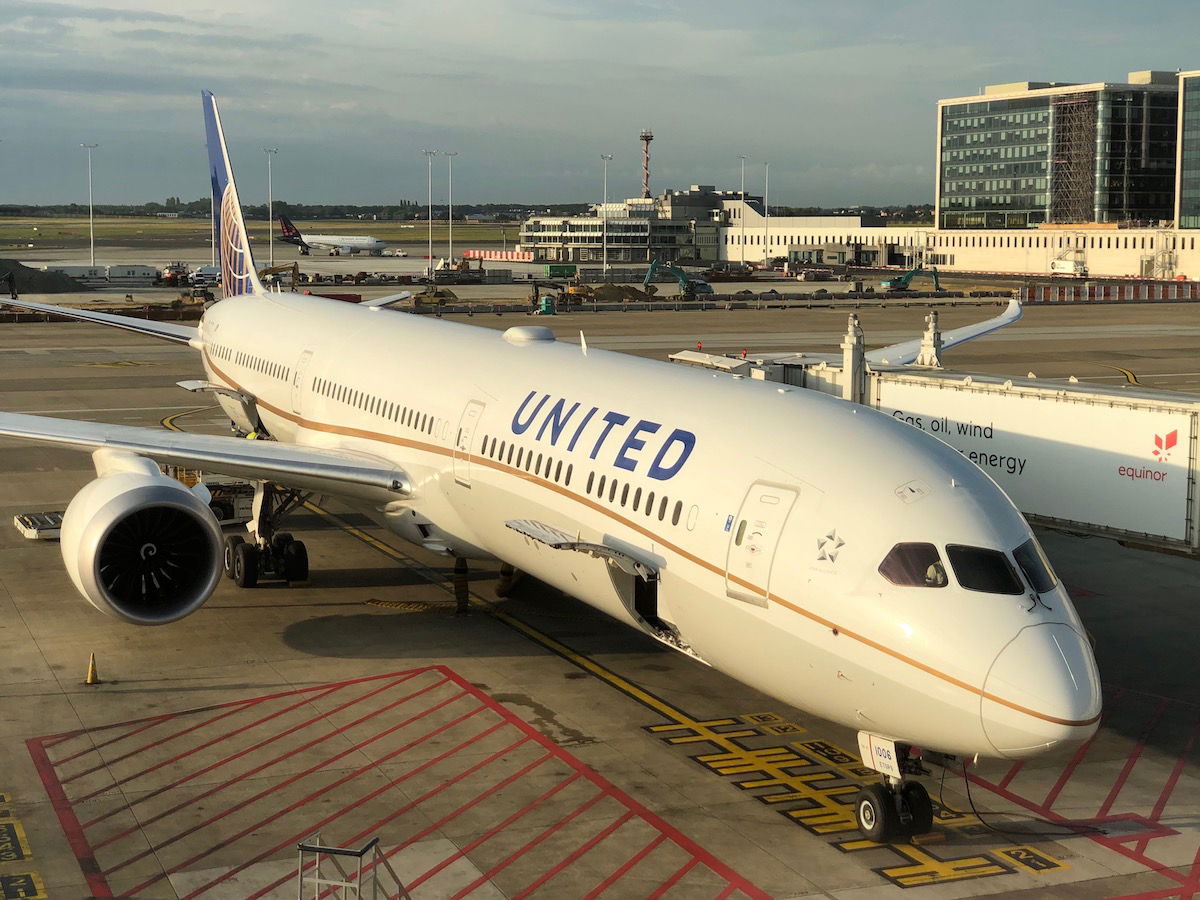 United 787-10
The planes are also a treat, though, since they have Premium Plus premium economy seats. Up until now, MileagePlus elite members have been able to select these premium economy seats for free on domestic flights.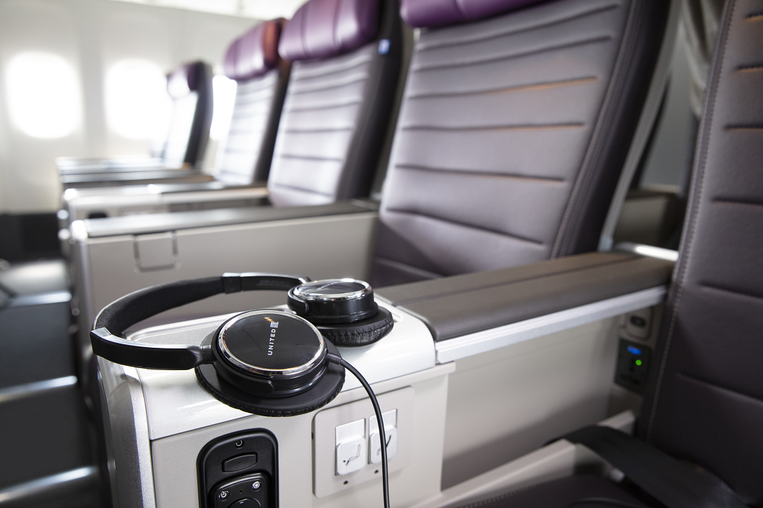 United Premium Plus
These seats are similar to domestic first class, so it's nice to basically get a complimentary upgrade to a domestic first class seat on a domestic flight (minus the service).
United Starts Selling Premium Plus Domestically
Within the past few hours, United has started selling Premium Plus seats on their domestic 787-10 flights as of October 2, 2019.
Those who had previously assigned seats in Premium Plus for free are now finding that they've been kicked out of those seats and have been moved to "regular" economy, or Economy Plus (which is the same seat as economy with extra legroom).
So, what is pricing like for Premium Plus on domestic flights? It looks like in general, United's entry level pricing on a Newark to Los Angeles flight is:
$119 for basic economy
$154 for economy
$413 for premium economy
$659 for business class

That pricing is about in line with what I'd expect. If the pricing is $413 for premium economy and $659 for business class I'd say business class could well be worth the premium, but you don't always see that entry level pricing on these flights, and often the one-way tickets cost $1,200+, where the difference is huge.
United Domestic Premium Plus Questions
The way United is rolling this out sure leaves a lot to be desired. It's normal for airlines to make schedule changes like this over the weekend, though I would have expected that an announcement would be made prior to that outlining this new service:
What kind of service should Premium Plus passengers expect on domestic flights? Will it be similar to economy or business class?
Will United offer upgraded amenities to Premium Plus passengers domestically, like blankets, pillows, headphones, and more?
How many PlusPoints are required to upgrade from economy to Premium Plus, and to upgrade from Premium Plus to Polaris?
The good news is that upgrades from economy to business class should work the same as before — you just can't assign the Premium Plus seats for free anymore.
Bottom Line
If United is committed to keeping 787-10 on select premium transcontinental flights then I'm not surprised to see them start selling the cabin.
Arguably this is bad news for elite members, who previously got this product for free. For others it's good news, since there's a new type of product people can book that's priced between economy and business class.
I do find United's decision to roll this out without any sort of advance announcement a little strange, since they're now selling a product, but people don't know what to expect.
Lastly I have to say that I find United's premium transcon strategy to be rather confusing. They fly a combination of 757s, 787s, and 777s on these routes. So on one frequency you have their great new Polaris seats, while on other frequencies you have eight seats per row in business class. If you're trying to create a competitive advantage in a hyper-competitive market, I think a bit more consistency would go a long way.
Could you see yourself booking Premium Plus on a domestic United flight?
(Tip of the hat to @terryversay)