United Polaris was introduced in December 2016. Initially United just introduced the new service as well as a new lounge, and then a few months later the first plane with the new Polaris seats came into service. Unfortunately since then, United's execution of Polaris service has left a lot to be desired. Specifically, they haven't opened a single additional Polaris Lounge in nearly 18 months, and they've made several cuts to their Polaris soft product.
While United has made some outright cuts, what they've largely done is just move the Polaris service to more of an "on demand" model. You know how In-N-Out has a secret menu? Well, the same is true of United Polaris. In some cases they're going from proactively offering certain items to only offering them on demand, while in other instances they're going from advertising on the menu that certain things are on demand, to not even mentioning them in any form on the menu. Yes, there is essentially a secret menu for maximizing United Polaris.
A lot of readers have asked "how am I supposed to keep up with all of this?" Reader Andy asked the following question about helping his grandparents (who don't speak English) maximize their Polaris experience:
How would you recommend that I request the amenities from United for my grandparents who are flying Polaris from SFO to TPE?

I have already made requests for them to get a wheelchair and an asian vegetarian meal and even called in to verify those requests but United has been known to drop the ball on these simple requests in the past.

As my grandparent do not speak any English, I was thinking I would write a note on a paper for them to give to the flight attendant to request they be given the amenities like the duvet, gel pillow, mattress pad, etc. I'd probably try to see if the check in agent could do anything about it too but I guess outside of this there's probably not much more I can do.
Soon I hope to create a cute little infographic you can laminate and take onboard your United flight with the amenities you should request, but in the meantime I wanted to recap all of the Polaris amenities that are on demand:
Polaris amenities that are already on demand
What Polaris amenities are currently on demand?
Slippers are available on all flights featuring Polaris service.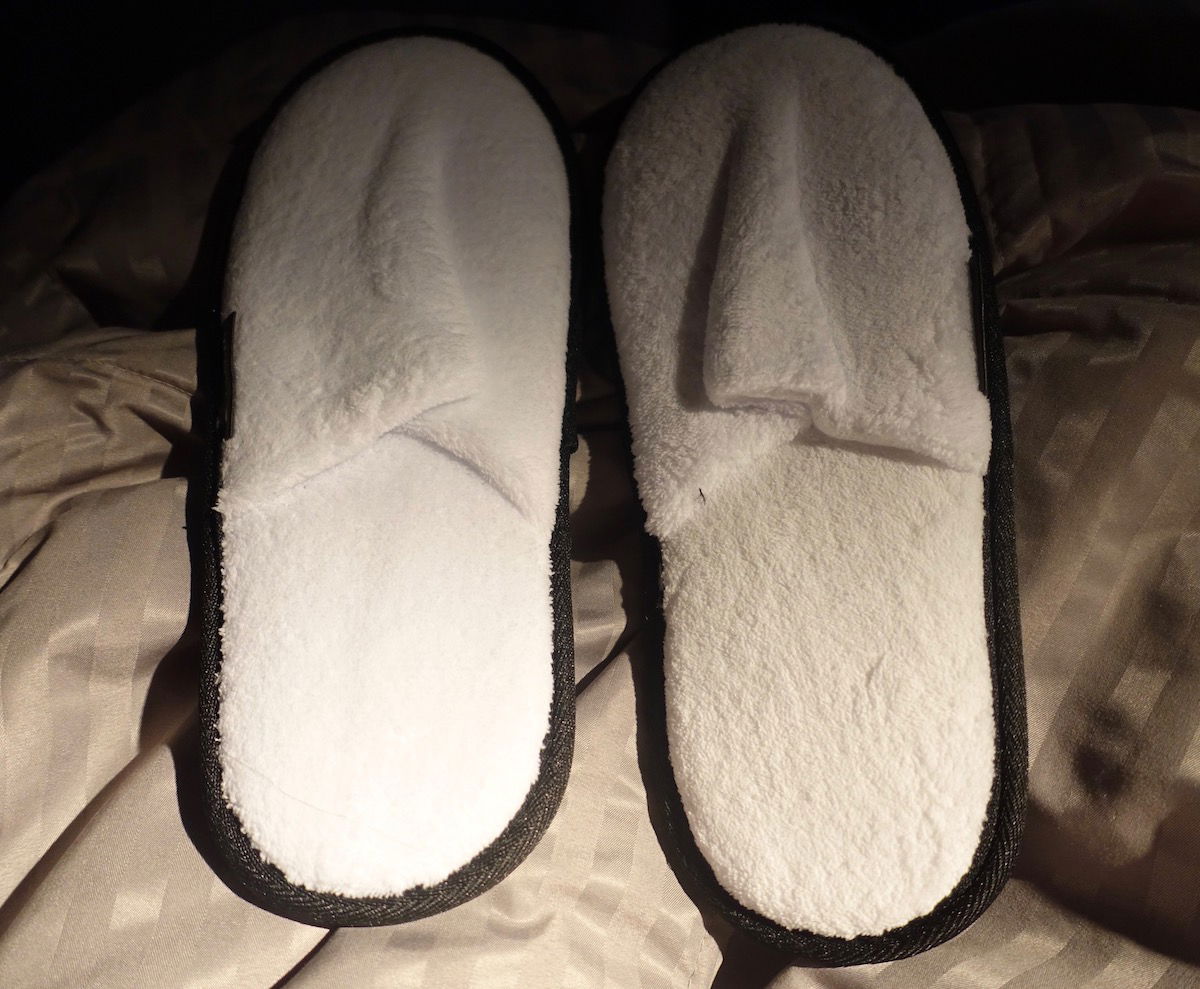 Cooling gel memory foam pillow are available on all flights featuring Polaris service.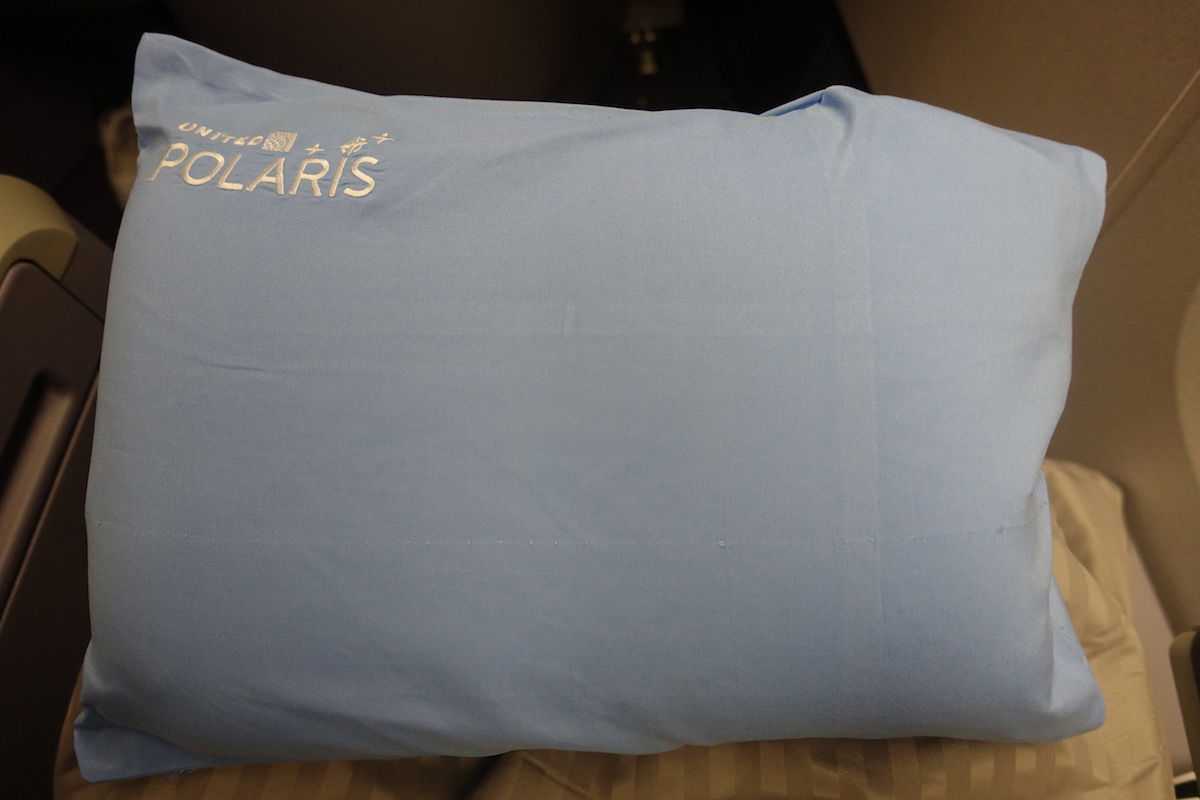 Mattress pad are available on all flights featuring Polaris service.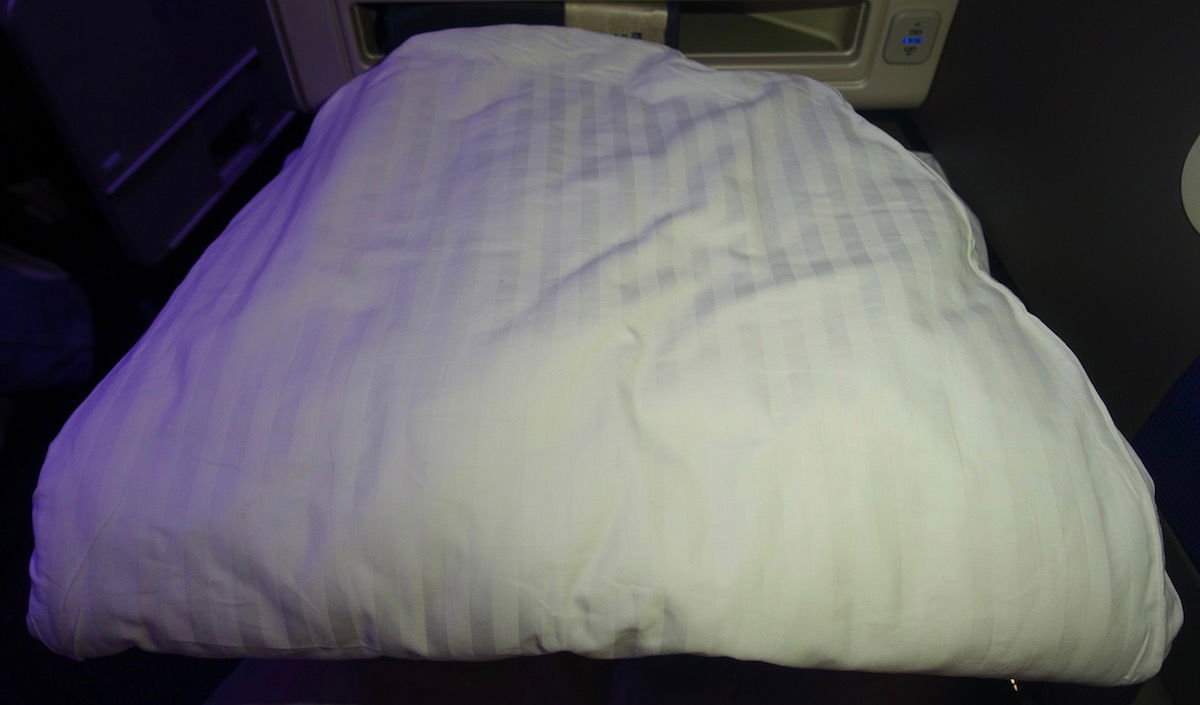 Pajamas are only available on flights of 12 hours or longer.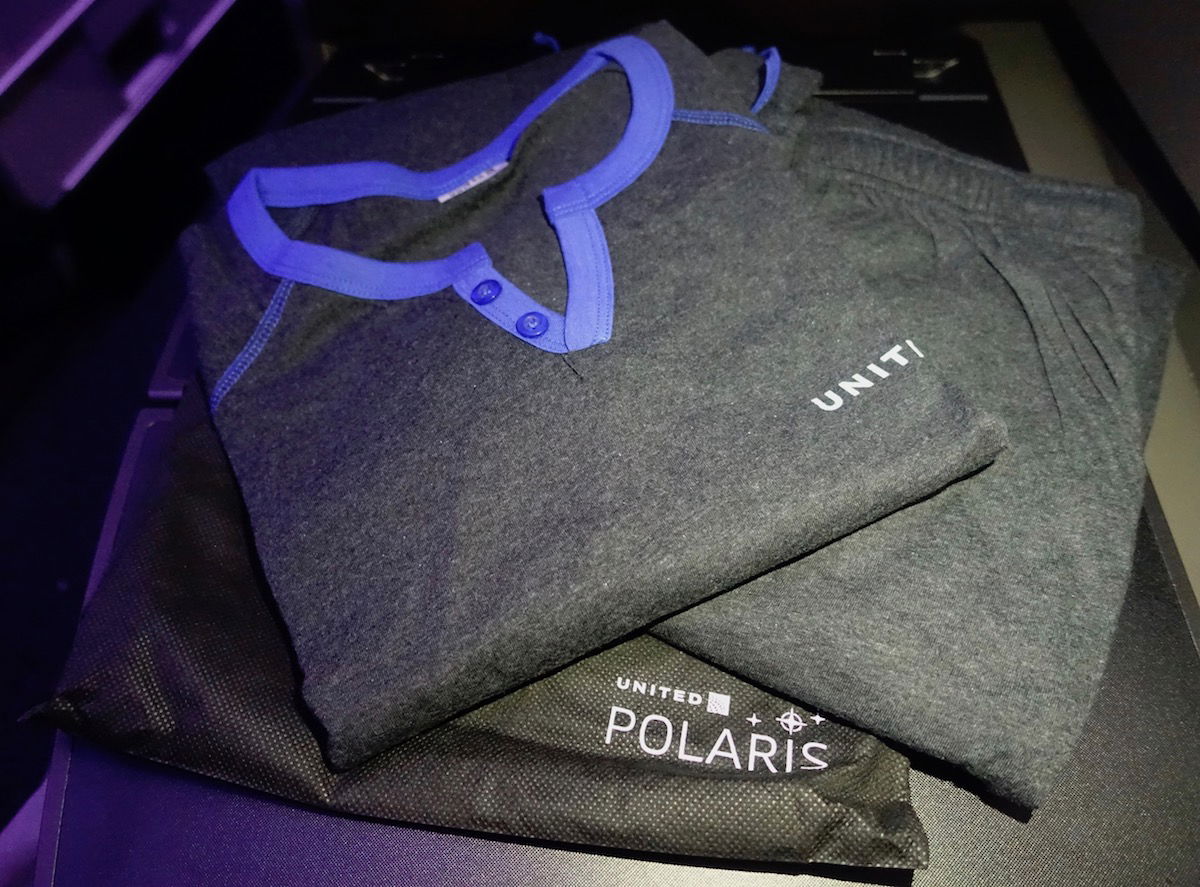 Polaris amenities that will be on demand as of May 1, 2018
As of May 1, 2018, United is making further changes to Polaris. Specifically, the service will be increasingly on demand, and they're not even telling people that. Clearly the logic is that if fewer people know about these amenities, then fewer people will request them. Then demand will go down, then they can decrease provisioning, and eventually they can eliminate amenities altogether "due to customer feedback."
So, what amenities are on demand in Polaris as of May 1, 2018?
Pre-departure beverages of choice will only be available on demand. You'll only proactively be offered sparkling wine, orange juice, and water, though you can request anything you'd like.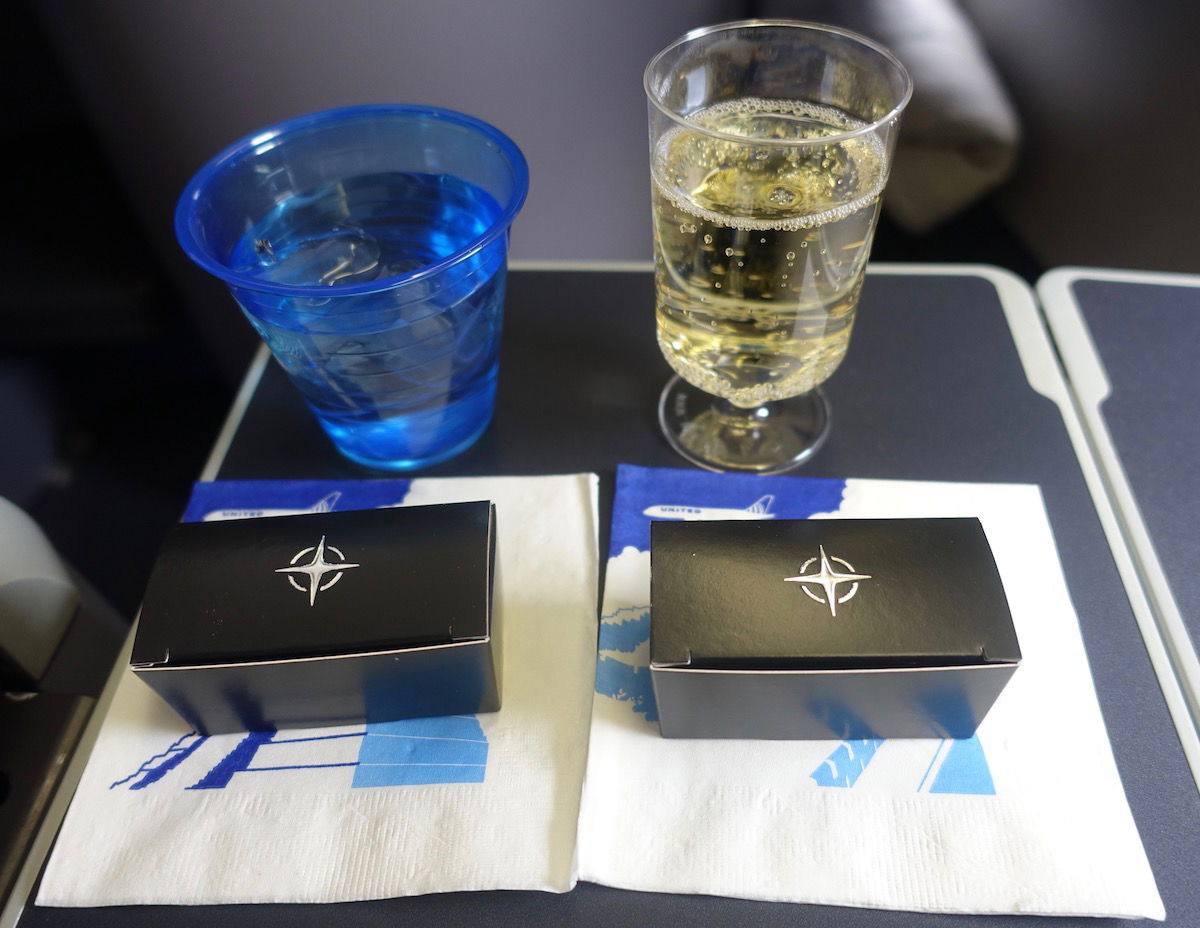 Wine flights (where you can sample up to three reds or up to three whites) are currently readily available on the beverage cart, though going forward will no longer be visible on the cart, so you'll have to know to ask.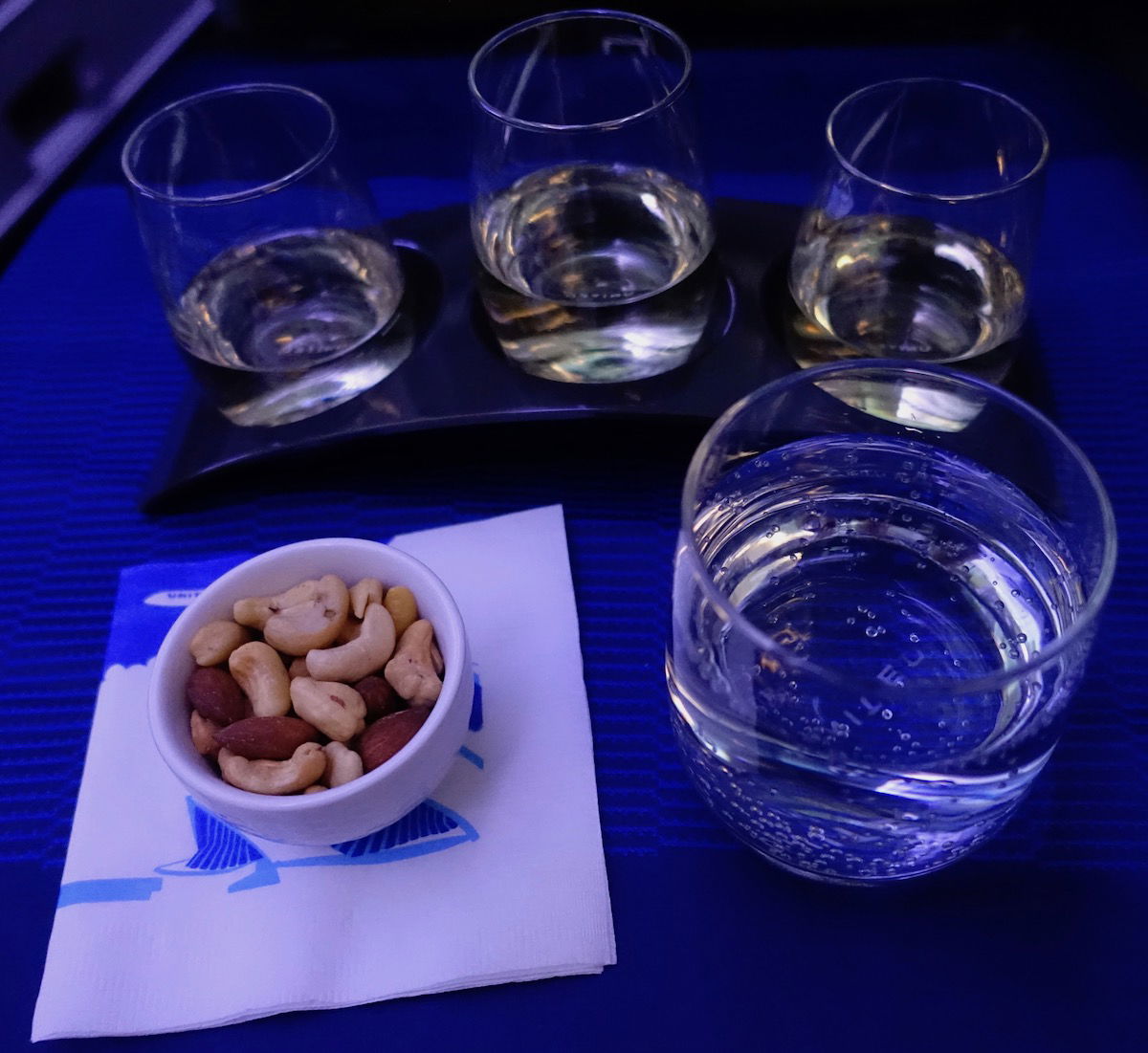 Mimosas were previously featured on a cart for daytime flights, though going forward you'll have to directly request a mimosa.
Hot midflight snacks are currently proactively offered on flights of 12 hours or longer. Going forward you'll have to specifically ask for them.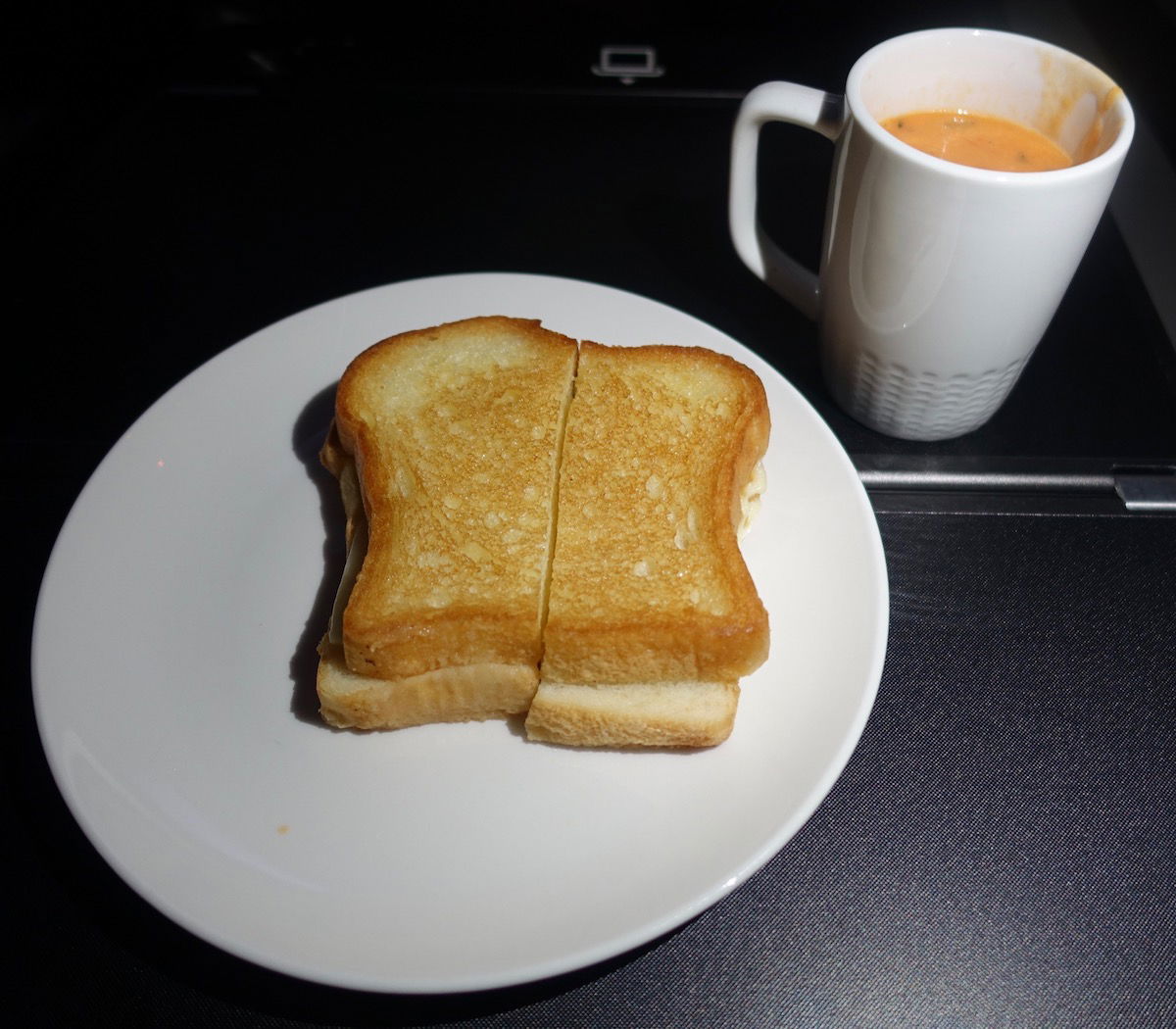 Bottom line
As of May 1, 2018, United will have eight "secret" Polaris amenities. You wouldn't know they existed unless you ask for them. To be clear, the slippers, gel pillow, mattress pad, and pajamas, have always been on demand, though they were clearly listed on the menu. That's no longer the case, so you truly have to know what's available going in.
Unfortunately there's no secret code or handshake that will suddenly make Polaris Lounges appear, though.