I didn't see this one coming!
In 2013, Singapore Airlines canceled the longest two flights in the world, from Newark and Los Angeles to Singapore. They were operating the flights with A340-500s, which they returned to Airbus as part of a larger deal. They didn't have another plane which could operate the routes, so their only option was to cancel the route at that point.
That means Singapore Airlines doesn't have any nonstop flights to the US — instead all of their flights to the US operate via other cities, including Frankfurt, Hong Kong, Moscow, Seoul, and Tokyo. That takes away their competitive advantage, given that someone could just as easily fly Cathay Pacific, Japan Airlines, ANA, etc., and still get from the US to Singapore in one stop.
Singapore Airlines said they would restart nonstop flights between the US and Singapore in 2018, once they take delivery of their first ultra-long range Airbus A350.
But it looks like they won't be the first airline to add nonstop flights between the US and Singapore.
United Airlines has just announced that they will launch daily nonstop Boeing 787-9 flights between San Francisco and Singapore as of June 1, 2016. The flight will operate with the following schedule:
UA1 San Francisco to Singapore departing 11:25PM arriving 6:45AM (+2 days)
UA2 Singapore to San Francisco departing 8:45AM arriving 9:15AM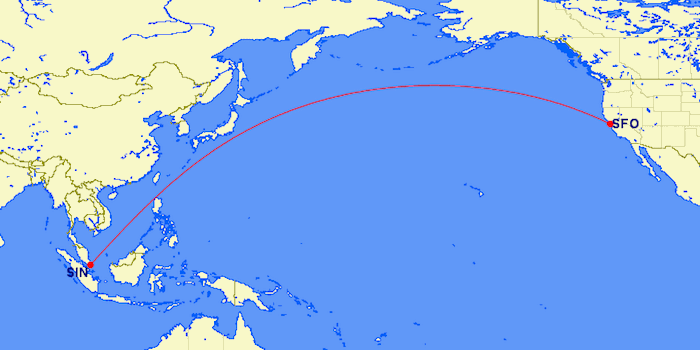 At 8,446 miles it's quite a long journey, and is blocked at 16hr20min westbound and 15hr30min eastbound. This will make United the first airline to offer nonstop flights between San Francisco and Singapore, and the only airline to operate nonstop flights between the two countries as well. This will also be the longest flight operated by any US airline (beating Delta's Atlanta to Johannesburg flight, which is just seven miles shorter).
United's Boeing 787-9s feature a total of 252 seats, including 48 fully flat business class seats, 88 Economy Plus seats, and 116 economy seats.
Along with this new nonstop service, United is also terminating their flight between Tokyo Narita and Singapore as of June 2, 2016. It's my understanding that they haven't been doing well on that route for years, so with a nonstop route to Singapore they don't have much reason to offer the connecting service anymore, especially since they also have codeshares with ANA between Tokyo and Singapore.
What I find especially interesting about this new route are the flight numbers. These are flights #1 & #2, which are the same flight numbers that Singapore Airlines uses for their flights between San Francisco and Hong Kong, though their flight goes via Hong Kong. While the two airlines are technically partners, it's also known that they don't exactly see eye-to-eye. So I wonder if the #1 & #2 flight numbers are simply a function of United's pride in the route, or if they're a jab at Singapore Airlines.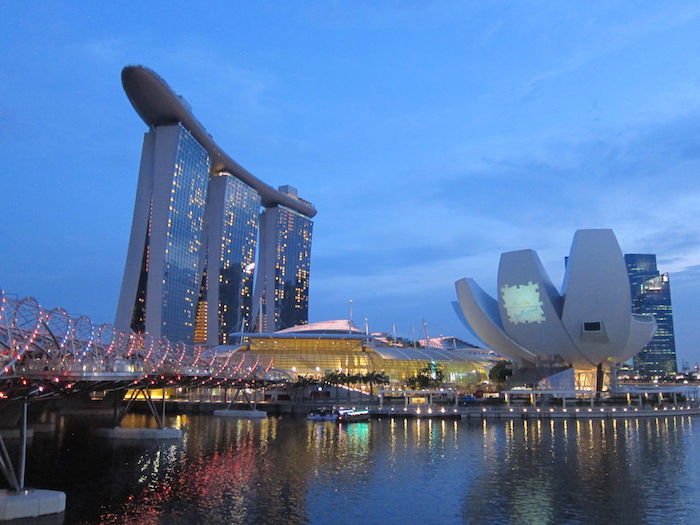 Bottom line
This route makes perfect sense for United, and I'm actually sort of surprised we didn't see it sooner. The 787 is fantastic for routes like this, which are potentially extremely high yield but not necessarily that high capacity. I'm sure this route will perform well. I'm curious when Singapore announces their nonstop flights between the US and Singapore.
What do you make of United's new flight between San Francisco and Singapore?
(Tip of the hat to kluau88)