While bird strikes are common occurrences for commercial airplanes, bear strikes most definitely aren't…
Alaska Airlines' bear strike in Yakutat
At around 5:40PM on Saturday, November 14, 2020, an Alaska Airlines 737 struck a brown bear at around 60 miles per hour while trying to land at Yakutat Airport. Officials say that the airport staff had cleared the runway 10 minutes before landing. While the pilots didn't see any wildlife on final approach, two bears started crossing the runway after the plane touched down. The airport has a partially enclosed fence.
The plane sustained significant damage, especially to its left engine. All passengers and crew were safe, while one of the bears was unfortunately killed. The other bear that survived was believed to be a two year old cub, and it continued to stay near the runway after the incident. How sad…
A Twitter user shares some pictures from the scene, though I would think twice before clicking the link, since it also has a picture of the dead bear (which I personally wish I hadn't seen).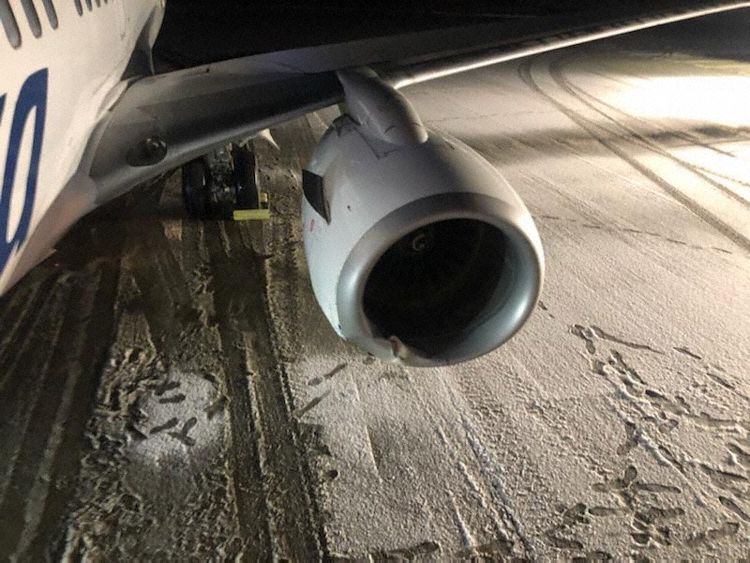 Photo credit: Scott McCurren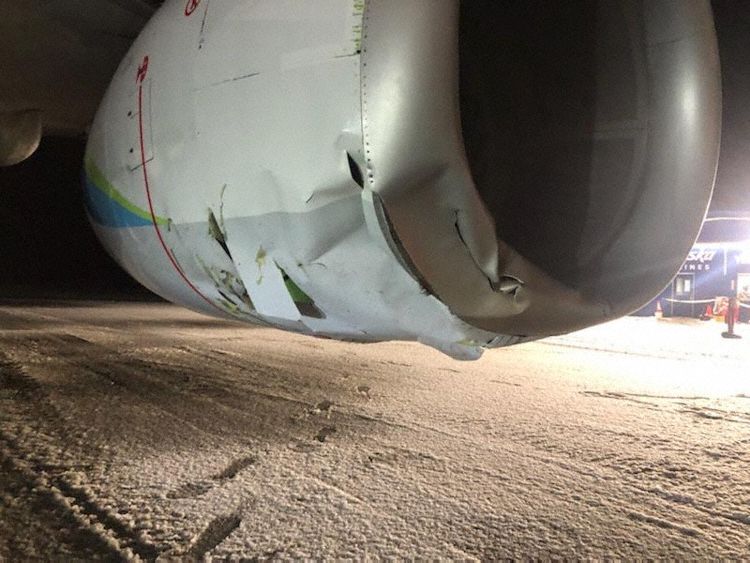 Photo credit: Scott McCurren
The plane involved in the incident had the registration code N615AS, and it was a nearly 21 year old Boeing 737-700. The airplane was operating the short 213 mile flight from Cordova to Yakutat, in the state of Alaska, with flight number AS66.
This is one of Alaska's mini "milk runs," as AS66 operates from Cordova to Yakutat to Juneau to Seattle. As you'd expect, the subsequent flights were canceled. The plane is still on the ground in Yakutat, and the airline says it will take at least a few days to complete repairs (and frankly that timeline seems optimistic).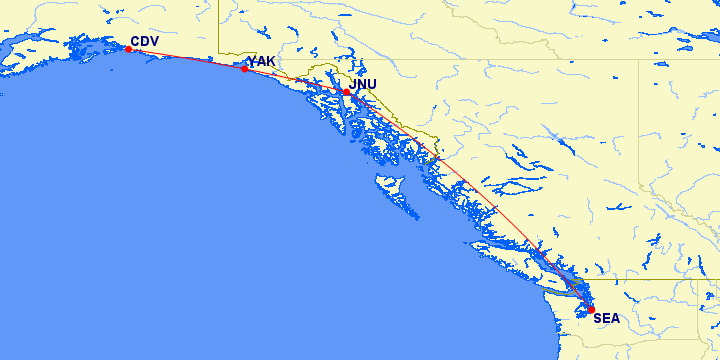 Alaska Airlines diverted a flight to pick up passengers
Yakutat Airport gets two daily Alaska Airlines departures — there's a flight to Juneau (continuing to Seattle), and a flight to Cordova (continuing to Anchorage). It's not known how many people were on this flight, though Yakutat is a small town, and I imagine finding lodging for all the passengers and crew may not have been that easy.
So Alaska Airlines sprung into action to get passengers and crew out of there — AS107 was supposed to fly from Seattle to Anchorage, departing at around 5:45PM.
Since Yakutat is more or less on the direct flight path to Anchorage, Alaska Airlines ended up diverting that flight to Yakutat to pick up passengers and crew. The plane landed in Yakutat at around 8:30PM, and had just a brief stop before continuing for the 56 minute flight to Anchorage.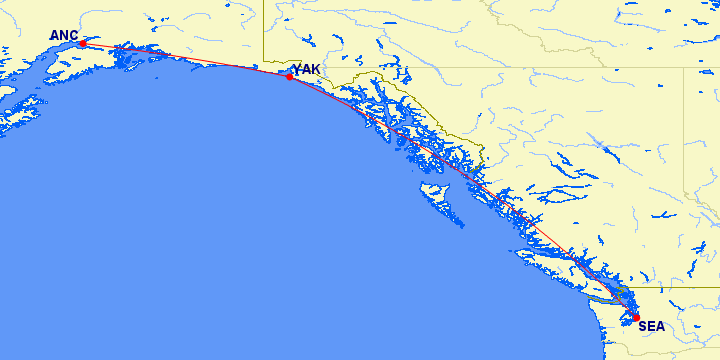 While no passengers or crew from AS66 had been intending to travel to Anchorage, it's much easier to find accommodation and alternative flights from Anchorage than Yakutat.
Bottom line
An Alaska Airlines 737 struck a bear on landing in Yakutat. The aircraft sustained damage to its left engine — unfortunately the bear was killed, though fortunately no passengers or crew were hurt.