No, United Airlines is hardly giving Alaska Airlines any competition here, but I think it's noteworthy nonetheless.
United will operate Anchorage to Fairbanks flight
United Airlines will be operating daily service between Anchorage and Fairbanks from May 6 through September 29, 2021. The airline will operate the flight once daily, with the following schedule:
UA260 Anchorage to Fairbanks departing 6:22PM arriving 7:26PM
UA1959 Fairbanks to Anchorage departing 8:17PM arriving 9:25PM
The 261 mile flight is blocked at just over an hour in each direction. It will be operated by a Boeing 737-800, featuring 166 seats, including 16 first class seats and 150 economy seats.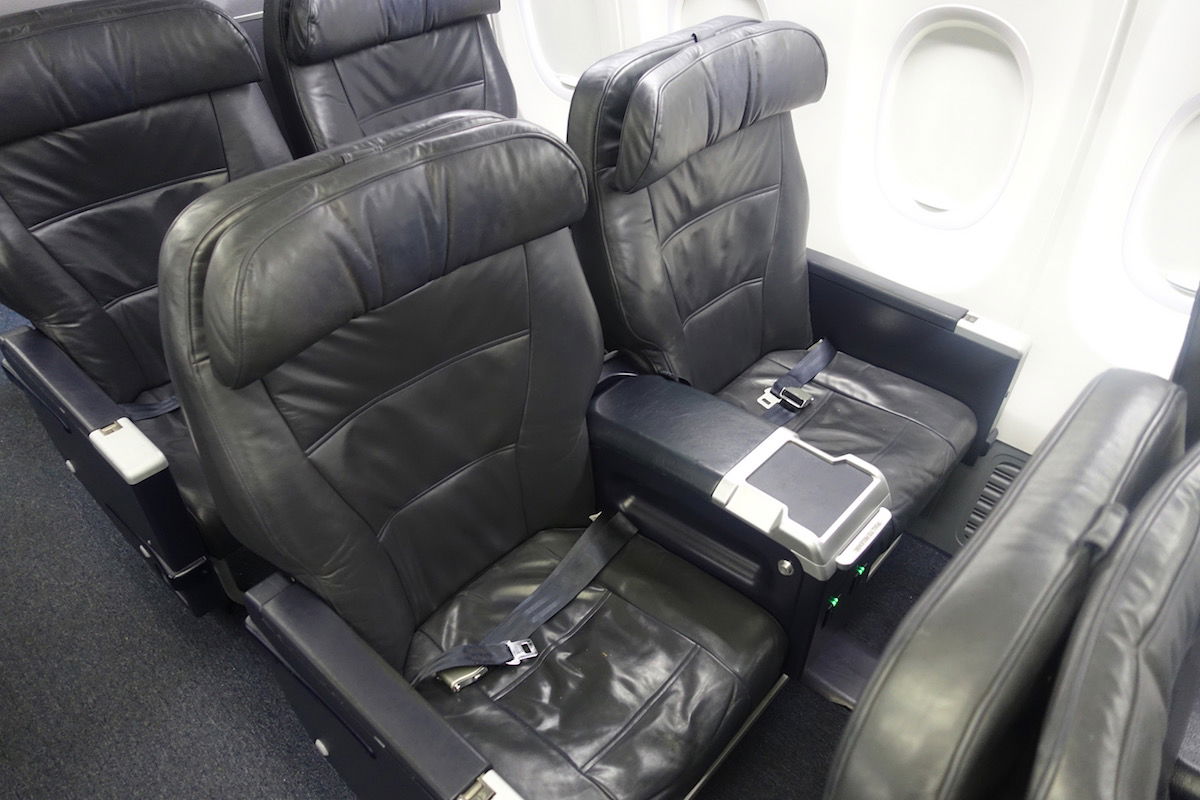 United Airlines' 737 first class
United's summer 2021 service to Alaska
At its peak this coming summer, United plans to operate flights to Anchorage from Chicago, Denver, Houston, Newark, and San Francisco. Rather than operating nonstop flights from the lower 48 to Fairbanks, it seems like United simply plans to offer that capacity through Anchorage.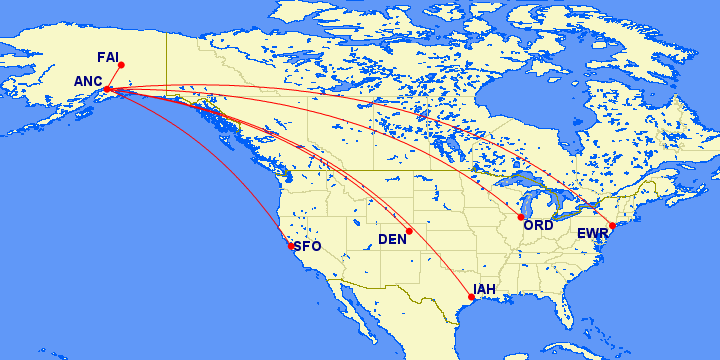 United Airlines' planned Alaska flights
It appears that the plane used for this route will be coming from the Denver to Anchorage flight, which operates with the following schedule:
UA280 Denver to Anchorage departing 11:35AM arriving 3:06PM
UA1959 Anchorage to Denver departing 11:55PM arriving 7:00AM (+1 day)
I say this not because of the flight numbers, but rather because this is the only other route to Anchorage to be operated by the 737-800. It seems like only the Chicago and Denver flights to Anchorage are timed to connect to this service, while the flights to Houston, Newark, and San Francisco, aren't timed to connect to this.
The connection times aren't even great — we're talking about a layover of over three hours in Anchorage for those coming from Denver.
What makes this route interesting
Alaska is obviously part of the US, so on the surface it shouldn't be surprising to see any US airline operate flights there. It's not like this is a "fifth freedom" flight, or anything. However, historically Alaska Airlines is the only major airline to operate flights within Alaska, so I do find this kind of cool and noteworthy.
Now, admittedly a single daily flight between Anchorage and Fairbanks isn't as cool as Alaska Airlines' route network within Alaska, like an Anchorage to Adak via Cold Bay flight. Still, there's something fun about boarding a United flight within Alaska, if you ask me.
It's hardly United's coolest route with a 737, though, as the airline has its awesome "Island Hopper" service.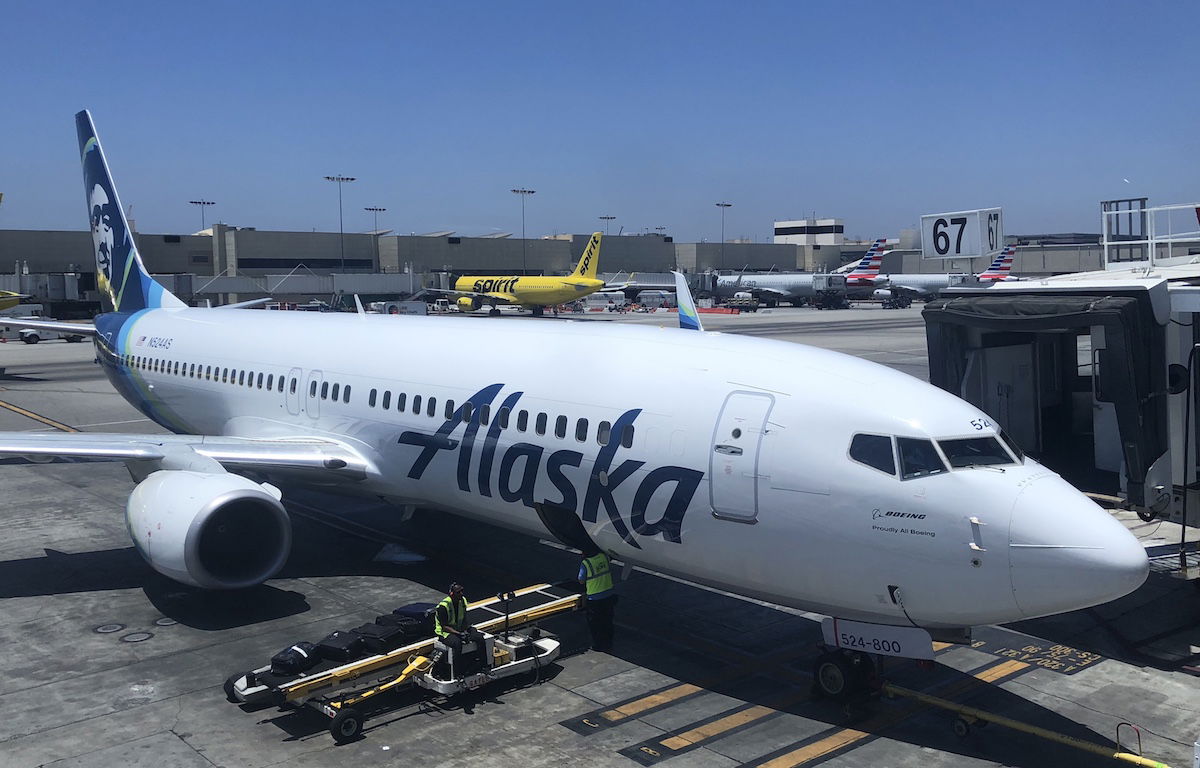 Alaska Airlines has an impressive route network in Alaska
Bottom line
In the summer of 2021 United will operate a daily Anchorage to Fairbanks flight with a 737. This is intended to offer connectivity to some of United's lower 48 flights to Anchorage. It's cool to see one of the"big three" US airlines operate a flight within Alaska. It's not the first time this has happened, but it's also not terribly common.
While I can appreciate that this might be the best option for United serving Fairbanks right now, it still doesn't seem terribly convenient for those coming from the lower 48, given the connection times.
What do you make of United's Anchorage to Fairbanks flight?