United opened their first Polaris Lounge in Chicago last December, which looks great. They have plans to open more of these lounges at other airports, though unfortunately progress on that front has been excruciatingly slow. I understand there are major challenges associated with construction (especially at airports), especially given the space constraints and how they're largely having to do constructions in areas that are still occupied by guests.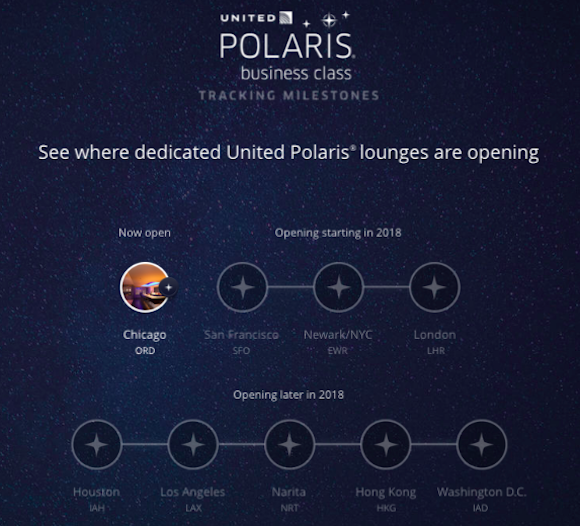 In the interim the travel experience is largely disrupted. For example, in San Francisco the United Club in the international terminal has been closed, and they're directing all Star Alliance first & business class passengers to the small former Global First Lounge.
In order to speed things up, United has announced that they'll be closing the United Club near gate C120 at Newark Airport as of November 7, 2017. This will reopen in summer 2018 as a brand new Polaris Lounge. Per an email United sent out, here's what you need to know in the interim:
United Club pop-up location. A pop-up United Club location in Terminal C, near Gate C124 is now open. This location offers beer and wine, as well as light snack options.

One-time passes. One-time passes will no longer be accepted at United Club locations in Terminal C through Summer 2018. We will continue to accept one-time passes in our newly-renovated Terminal A United Club location.

Additional United Club locations. We will continue to operate the United Club location near Gate C74, which we recommend for customers departing from Gates C70-115. The United Club location in Terminal A will also operate normally. Showers facilities are currently not available in either location, but all other amenities will be offered. Brand-new shower suites will be available to United Polaris-eligible customers with the opening of our United Polaris lounge.

Alternative options. We anticipate that these United Club locations will to be full, particularly during afternoon and evening hours. If you are traveling through New York/Newark during these peak periods, we encourage you to visit one of the many concessions provided by our OTG partners if your schedule permits.
As you can see, there are still two open United Clubs at Newark Airport (one in Terminal A and one in Terminal C), plus a pop-up United Club.
Just a few days ago American announced that they're closing one of their Admirals Clubs at DFW so that they can renovate it. However, in that case they're just renovating an Admirals Club, and not building a Flagship Lounge.
In general American has been doing a much better job with Flagship Lounge construction than United, though. They opened their first lounge in May, opened their second one in September, and will have two more lounges before the end of the year.
(Tip of the hat to Alon)