It's quite interesting to see how United has modified their basic economy concept since introducing it early last year. United first introduced basic economy on select flights last February, and then extended it to almost all domestic flights last May.
United (in particular president Scott Kirby) was quite smug about the introduction of basic economy. Kirby thought for sure it would be successful if implemented across their network, and expected that better segmenting the marketing would generate a billion dollars in incremental revenue annually. When they presented the numbers, they did so based on the percentage of passengers they thought would opt for basic economy, and didn't account for the customers they'd lose because of the introduction of basic economy.
The fact that an airline thinks they can introduce this without losing a significant percentage of their passengers shows how the US airline industry is desperately in need of more competition, because they basically feel like they have captive customers. The good news is that basic economy hasn't worked out the way United had hoped, and they've backtracked on it quite a bit. Originally almost all domestic fares (even expensive last minute tickets) had basic economy, while now they've eliminated basic economy from many of their more expensive domestic fares.
Well, United has now decided that they want to segment their passenger base even further. One of the main restrictions on basic economy tickets has been that you can't select a seat assignment in advance. As of February 1, 2018, United is letting basic economy passengers pay to assign their seats up until 24 hours before departure (at that point seat assignments become free).
As you'll see during the booking process, the page asking you to choose whether you want a basic economy fare or not now says "choose a complimentary seat, or change or upgrade seats," rather than "choose, change or upgrade seats."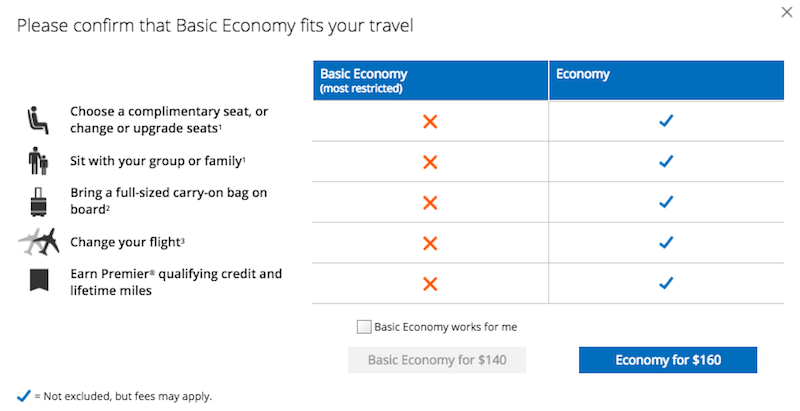 The next page shows "advance seat assignments may be available for purchase during booking and up until check-in opens."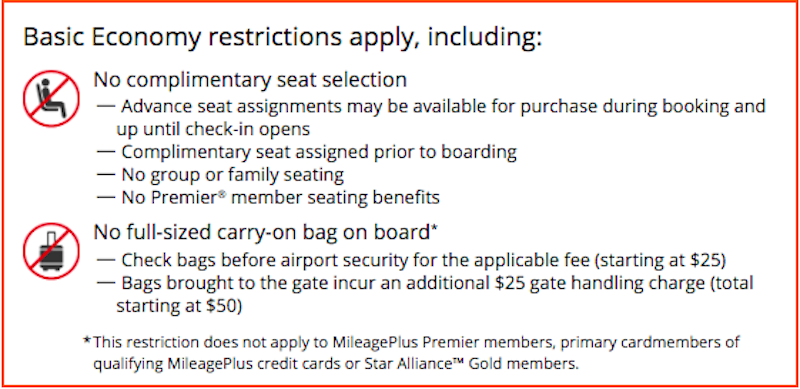 So, how much is United charging for seat assignments on basic economy fares? It will vary by flight, but for a Tampa to Chicago flight for later in the year, they're charging $5 to assign a middle seat, $10 to assign a window seat, and $15 to assign an aisle seat.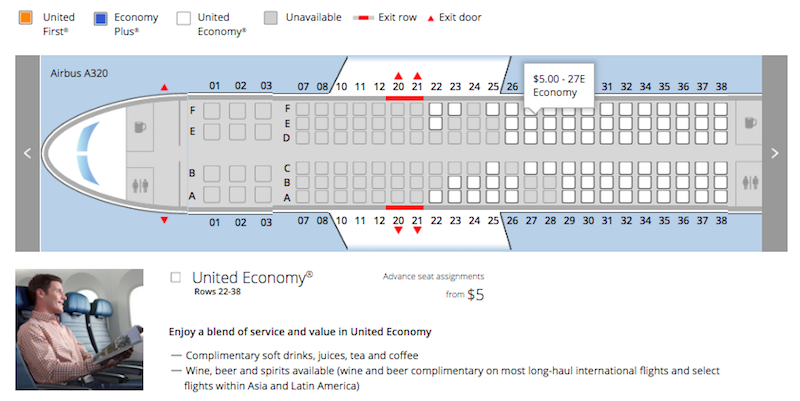 For what it's worth, the fare difference between economy and basic economy is only about $20 one-way

I guess there are two ways to view this change on United's part:
Basic economy isn't panning out as United had hoped, and they're acting desperately to try and generate more revenue, by now letting you buy one of the main perks that that's excluded on these fares
United is being smart in their effort to infinitely segment the market; after all, there are some people who may not value a carry-on, but who may still be willing to pay more to assign a seat; however, at some point this all seems a bit silly
What do you make of United now selling seat assignments on basic economy fares?