It sure seems to me like on the whole people put more effort than ever before into airline seat selection. This isn't surprising for several reasons:
We've seen more websites and guides dedicated to picking the best seats on planes
With economy seats on average being about as uncomfortable as ever, people want to do what they can to select the best seats
Many airlines charge for seat assignments or have different "categories" of seats in a cabin, so if people are going to pay to assign seats, they want to be sure they're getting good ones
For the most part airline seat maps don't have all that much information about what you should actually expect from your seat. We've seen some online travel agencies integrate SeatGuru data into their seat maps, but even that isn't perfect, as I find SeatGuru is often wrong.
So United has just rolled out something very cool that I'd love to see more airlines adopt — United Airlines now lets you get a virtual tour of the cabin you book before your flight. They've initially rolled this out on their brand new CRJ-550, though plan to roll this out for more planes soon.
During the booking process you can click the "3D View of the aircraft" button (you can also see it on the fleet page of United's website). Note that this doesn't appear on the search page, but rather only appears on the booking page, after you've entered your personal info.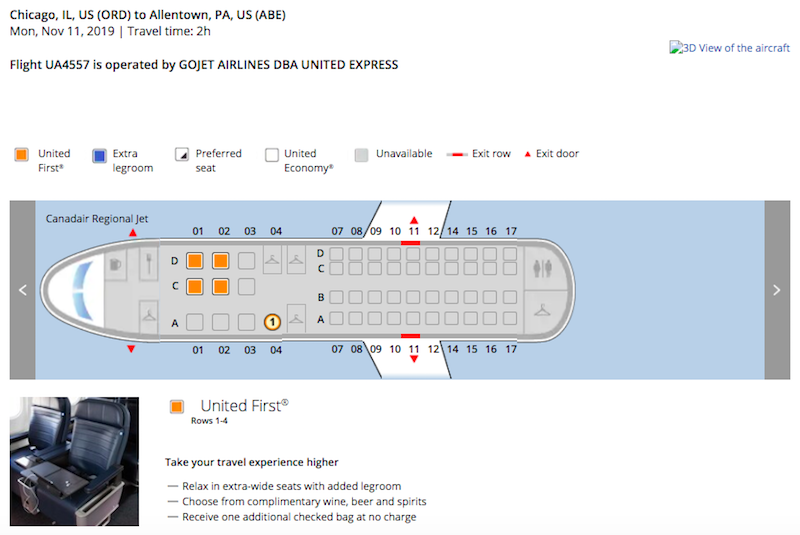 At that point you can get a full virtual tour of the cabin, which lets you see all kinds of things that may help you determine which seat is best, like how much room there is in the bulkhead row, how far your seat is from the bathroom, etc.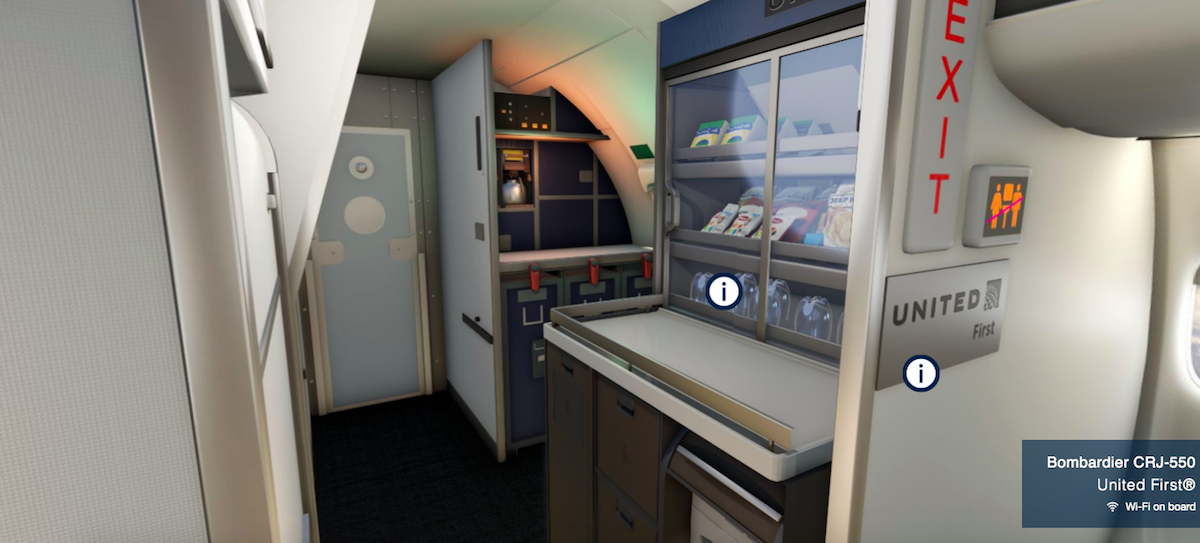 Here's a video United put together showcasing this new feature:
Tour your ✈️ before you board. Our new virtual tour lets you experience seats + cabin features during the booking process. Live this weekend for flights on our CRJ-550 and on additional fleet types soon. So go on and select that perfect window (or aisle) spot. #UnitedFlightPlan pic.twitter.com/QcNpFDlKfN

— United Airlines (@united) October 25, 2019
I really love this concept, and hope more airlines introduce this functionality. While some airlines have some sort of cabin tours, this is incredibly comprehensive and also well integrated into the booking process.
Would you find it useful if more airlines introduced virtual tours of their planes?