I've never simultaneously been so excited and so frustrated by an award redemption. I've flown just about every one of the best international first class products in the world. Not only that, but for each of those products I've also flown the most recent versions, with one glaring omission. I'm talking about Air France first class.
Back in 2013 I flew Air France's A380 first class, and was very pleasantly surprised. I was expecting to be disappointed, but actually found the soft product to be exceptional, while the seats were outdated. Sadly Air France still hasn't announced plans to update their A380s, which is long overdue.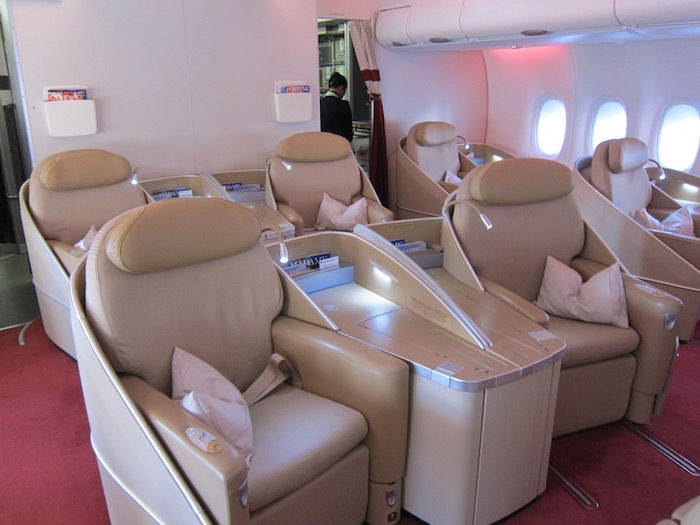 What really blew me away, though, was the ground experience in Paris. The Air France first class ground experience in Paris is the best in the world, bar none.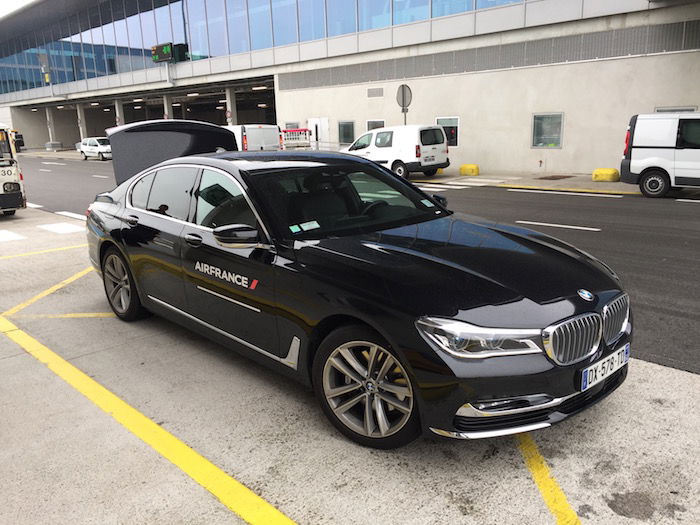 Since then, Air France has introduced a new first class product on their 777-300ERs, which looks incredibly elegant.
Rather than having a fully enclosed suite, Air France has curtains around the first class seats. As someone obsessed with reviewing these products, I knew I needed to try this product eventually.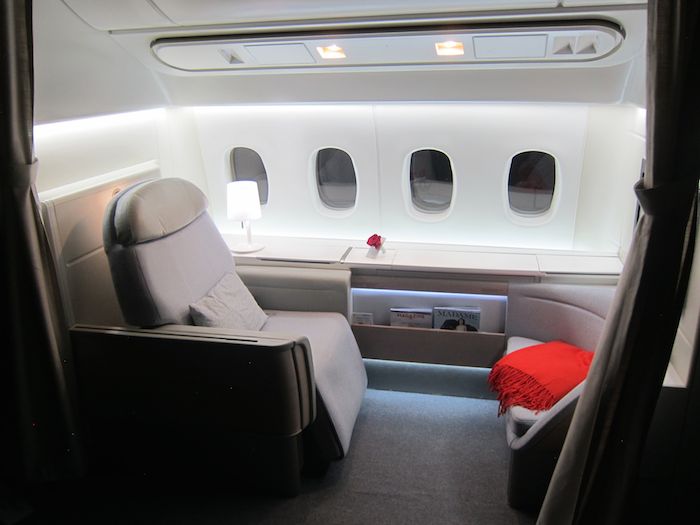 The catch is that Air France is one of the most restrictive airlines when it comes to international first class awards. Air France only allows Flying Blue elite members to redeem for Air France first class, and the cost of a one-way award ticket between Europe and the US is 200,000 miles. That's a lot of miles.
On the plus side, availability is excellent, since Air France uses the same fare class for awards as they use for discounted first class fares.
I've been putting off flying Air France's new first class, since it's just so damn many points, but I figure it's about time. I was trying to decide how to get back from Europe to the US in the coming days. As usual, Lufthansa first class was open, and could be booked with 70,000 Aeroplan miles, which is a great deal. However, I've reviewed Lufthansa first class a countless number of times, and thought there would be more value in reviewing something new.
So it pained me, but I pulled the trigger. I earned FlyingBlue Silver status a while ago by crediting some paid SkyTeam tickets to FlyingBlue. Just this morning I transferred some points to FlyingBlue from Amex Membership Rewards to make up the difference in points.
The second I hit "book" on the ticket I was simultaneously so excited, and also bummed about how many points I used.
On the plus side, after that flight I think I can create a pretty definitive ranking of the world's top first class products. I'm very curious to see where Air France's new first class ranks.
Stay tuned!