Ridesharing apps have radically changed the way we get around on the ground. It's not just that being able to order a car through an app at any time is useful, but historically I enjoyed Uber because I felt like they offered great customer service.
Over the years, as the platform has gotten bigger, I feel like that has changed.
While a vast majority of Uber drivers are professional, given how big the network is you also have some people trying to pull off scams. There are all kinds of them. But there's one kind I can't make sense of. I'm curious if you guys can help me understand it.
Accepting A Ride And Then Ignoring
There seems to be a fairly common scam where Uber drivers are essentially more focused on collecting cancelation fees than driving. This can come in one of two forms:
The driver accepting your ride and then just ignoring you, hoping that you'll eventually cancel the ride
The driver accepting the ride, and then texting with you and asking you to cancel the ride (they could give a variety of reasons for encouraging this)
This is something that happens fairly often, though I guess I don't fully understand the logic, but I suspect I must be missing something:
You can request to have a cancelation fee refunded; if it is refunded, is the driver still getting the cancelation fee?
If a driver is found to be in a situation where Uber is constantly refunding fees (for good reason), does the platform not take any action?
My Uber Situation Yesterday
Last night I got back home to Miami. I had just gotten off a three hour flight in a middle seat in the second to last row of an American plane (for the first time in probably 15 years, but it was worth it to get home early).
I'm only home for the weekend between two trips. In retrospect I regret that because it's Art Basel, one of the least pleasant weekends of the year here (yes, even less enjoyable than a hot August day).
So I ordered an Uber when I landed in Miami.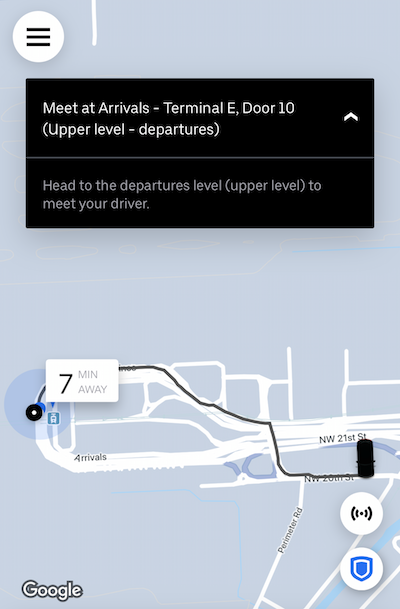 And then I waited… after 10 minutes the car still hadn't moved, so I called the driver. He didn't answer. So then I messaged him. The message showed as "Read," but he didn't respond.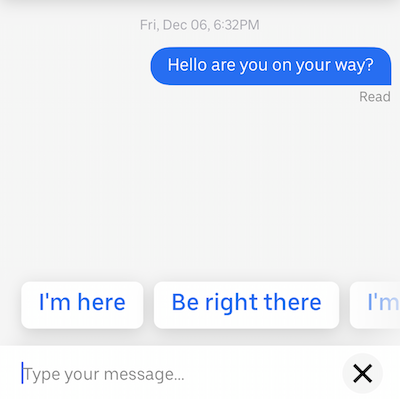 I waited another five minutes, and then I called him. He didn't answer.
Then after another five minutes I figured I'd practice some reverse psychology. I assumed he wanted me to just give up and cancel the ride, so I messaged him telling him to take his time. He also read that.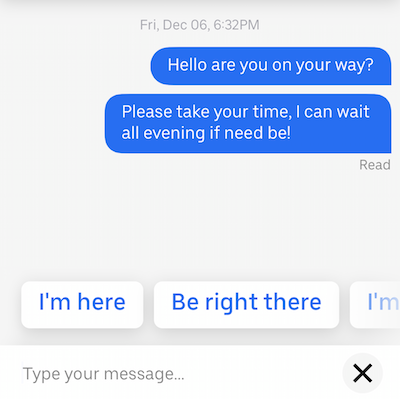 I wasn't about to cancel the ride, so I kept the ride "live," and in the meantime got in a taxi, which was a whole different experience as well ("Man it has been crazy busy but everyone has been paying with credit card, so can you pay me in cash so I have gas money?" That's. Not. How. That. Works.).
Finally after over 30 minutes I decided to cancel the ride. There was a $10 fee, though I disputed it and it was immediately refunded. Sorry you had to "drive" 31 minutes for me. Alejandro!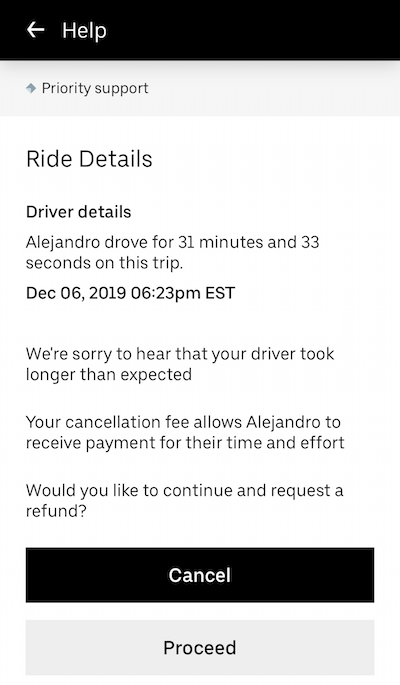 Bottom Line
Surprisingly this guy had a good Uber score and literally thousands of rides behind him. So I can't say with 100% certainty that he was a scammer, in the sense that I'm not convinced he was trying to make a "living" through cancelation fees.
One thing is for sure, though — he was extremely unprofessional, not responding to any of my calls or messages for over 30 minutes.
Even beyond this ride, there are much clearer examples of drivers doing everything they can to get people to cancel rides in order to get cancelation fees.
So that's why I'm curious about the inner-workings of Uber. Do drivers always get to keep the cancelation fee, even if it's refunded? Are they just banking on people not requesting a refund? Is there some point at which drivers can be in trouble for having an unusually high number of cancelations/disputes?
To fellow Uber passengers, have you faced a similar situation?