For many of us, ridesharing has almost become a necessity (as many living in Austin can attest to, given that Uber and Lyft both recently pulled out of the market).
While we've seen a ton of money spent on marketing from ridesharing apps, interestingly we haven't seen a full out loyalty program yet. As of now there are a few ways riders are being rewarded: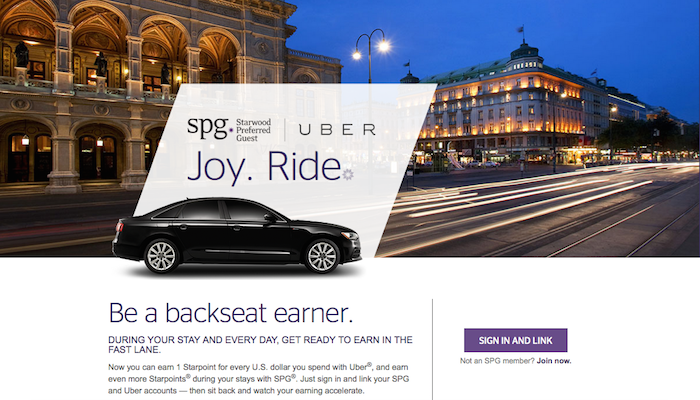 Per Doctor Of Credit, Uber is testing a loyalty program in Los Angeles for a limited time. Here's how it works:
Enter code LOYALUBERBLACK on your "Promotions" page to see if you're eligible for this test
You earn 200 points for every UberBLACK ride you take
When you earn 3,000 points, you get a $25 Uber credit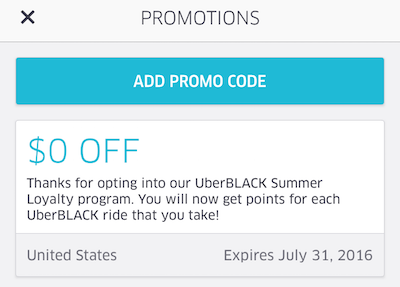 In other words, you receive a $25 Uber credit after 15 UberBlack rides. Or to simplify it even further, in increments of 15 UberBLACK rides you're getting a discount of $1.67 per ride.
Now, I think it goes without saying that this isn't a huge reward, though I do always find Uber's thought process in introducing these tests to be interesting.
On one hand I understand why they want to reward UberBLACK rather than UberX, given that UberX is a third the price of a taxi (at least in Los Angeles). At the same time, Uber's biggest competitor is Lyft, and they only compete with UberX rather than UberBLACK.
So I suppose what they're trying to see is whether they can influence consumer behavior and get people to choose UberBLACK in place of UberX.
In LA, UberX charges 90 cents per mile, while UberBLACK charges $3.55 per mile, so it's about four times as expensive.


Bottom line
Uber sure loves testing different concepts, and most of the concepts never seem to be expanded. I find this test especially interesting, since it's the first time (that I know of) that Uber is introducing a points system. I suppose it makes sense that they're introducing this on their higher margin UberBLACK offering, and are instead competing on price with UberX.
I do wish that all of these tests would be global rather than just in one market. The beauty of Uber is that it's available in so many places, so why not reward people for taking UberBLACK rides in different markets, rather than in just one?
Would this Uber loyalty program concept impact your ride behavior?