A couple weeks ago, Uber rolled out their new Express POOL in a variety of cities, including Washington, DC. Basically the idea is that by walking a couple blocks to meet your Uber, they can route the vehicles along a straighter path, which makes for more efficient (and less expensive) ridesharing.
A few days ago I decided to give Express POOL a try to go from my office to my home (a distance of about 2 miles). It was a couple bucks cheaper than regular POOL.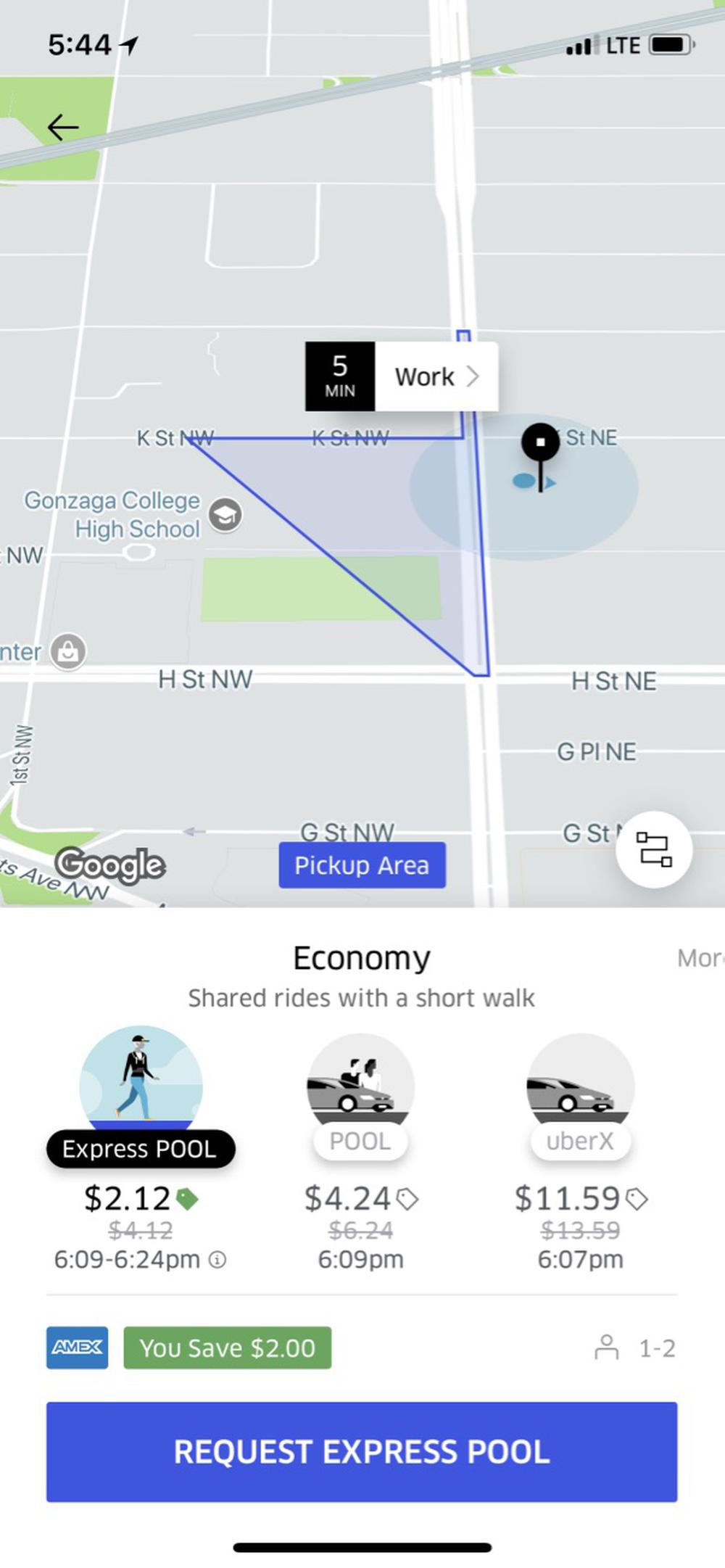 Before you hail a ride, the app shows you how far you might have to walk (the area highlighted in blue).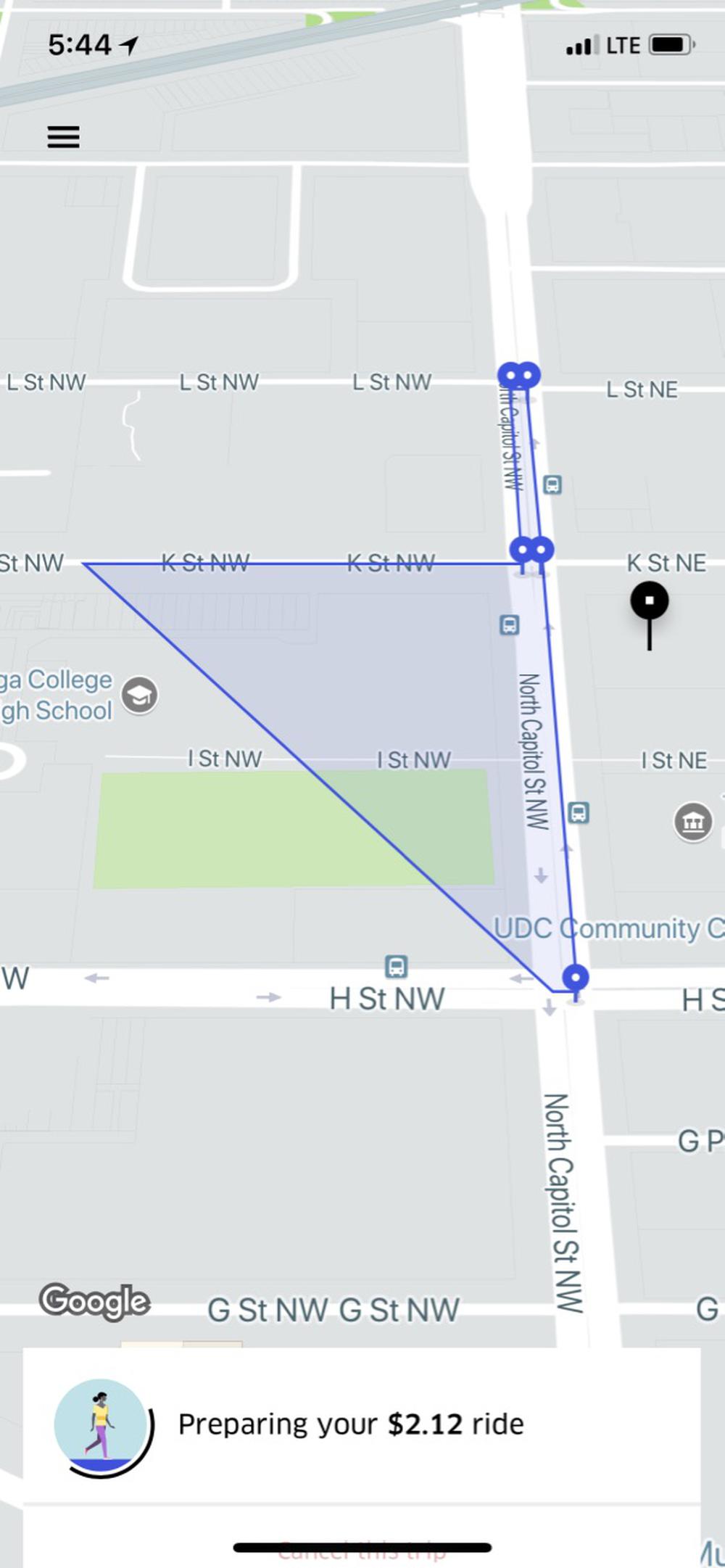 Then you wait a short time (up to 2 minutes) while it tries to pair you with other people going along the same general path.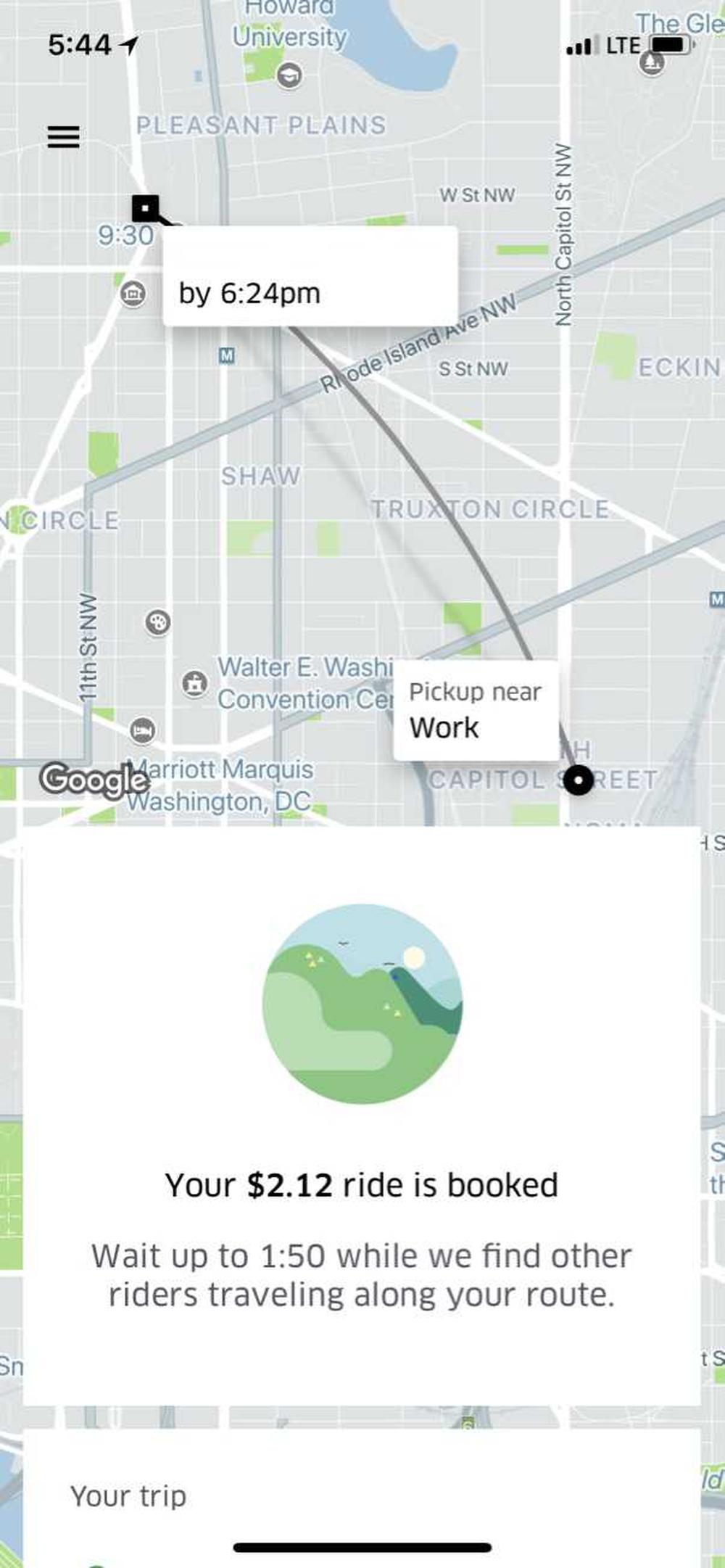 Turns out, Uber said I didn't have to walk at all – the driver would pick me up right outside my office. To me, this made no sense. If the app had asked me to walk across the street and my co-passenger to walk a block, it could have saved a left turn and a U-turn on a busy street.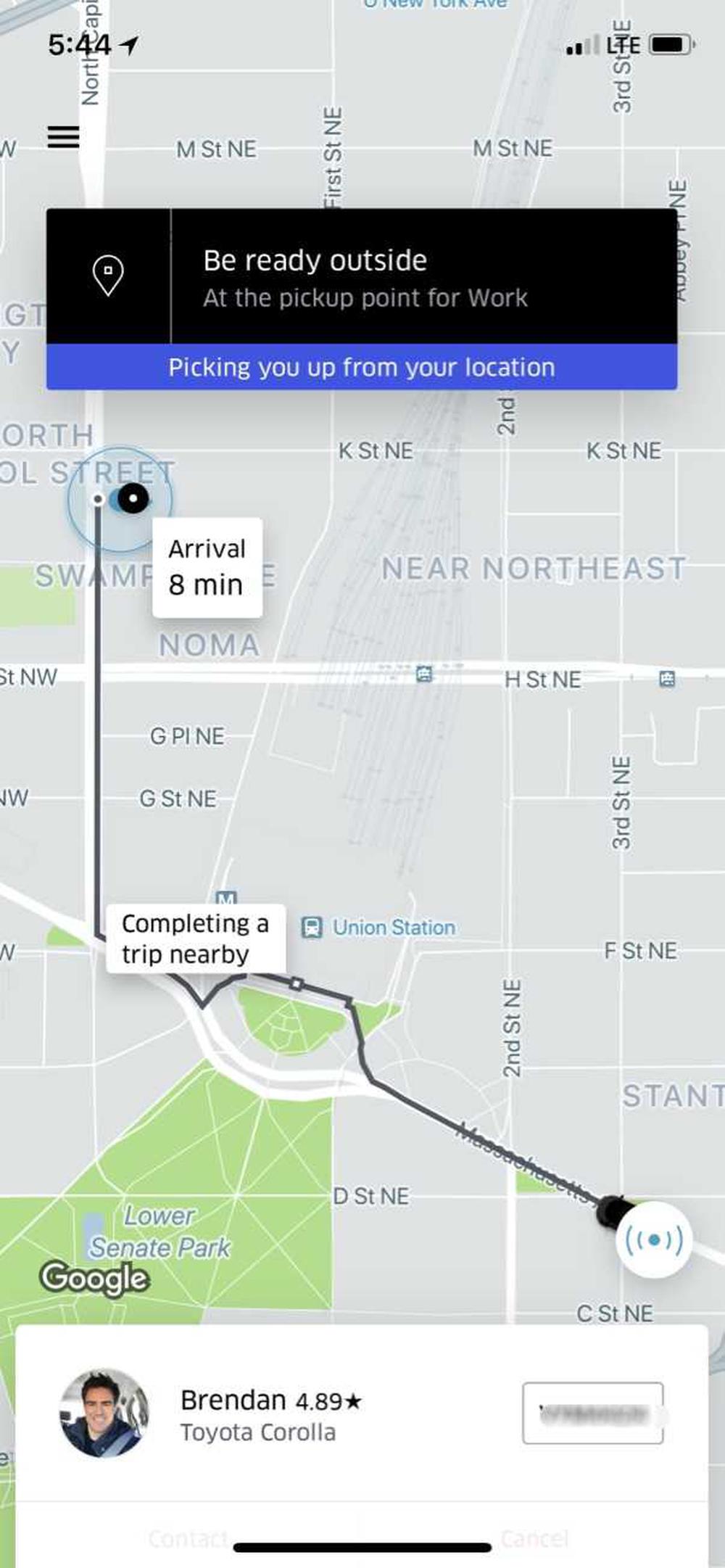 I requested my ride at 5:44 pm. It estimated I would wait 8 minutes. I ended up waiting about double that.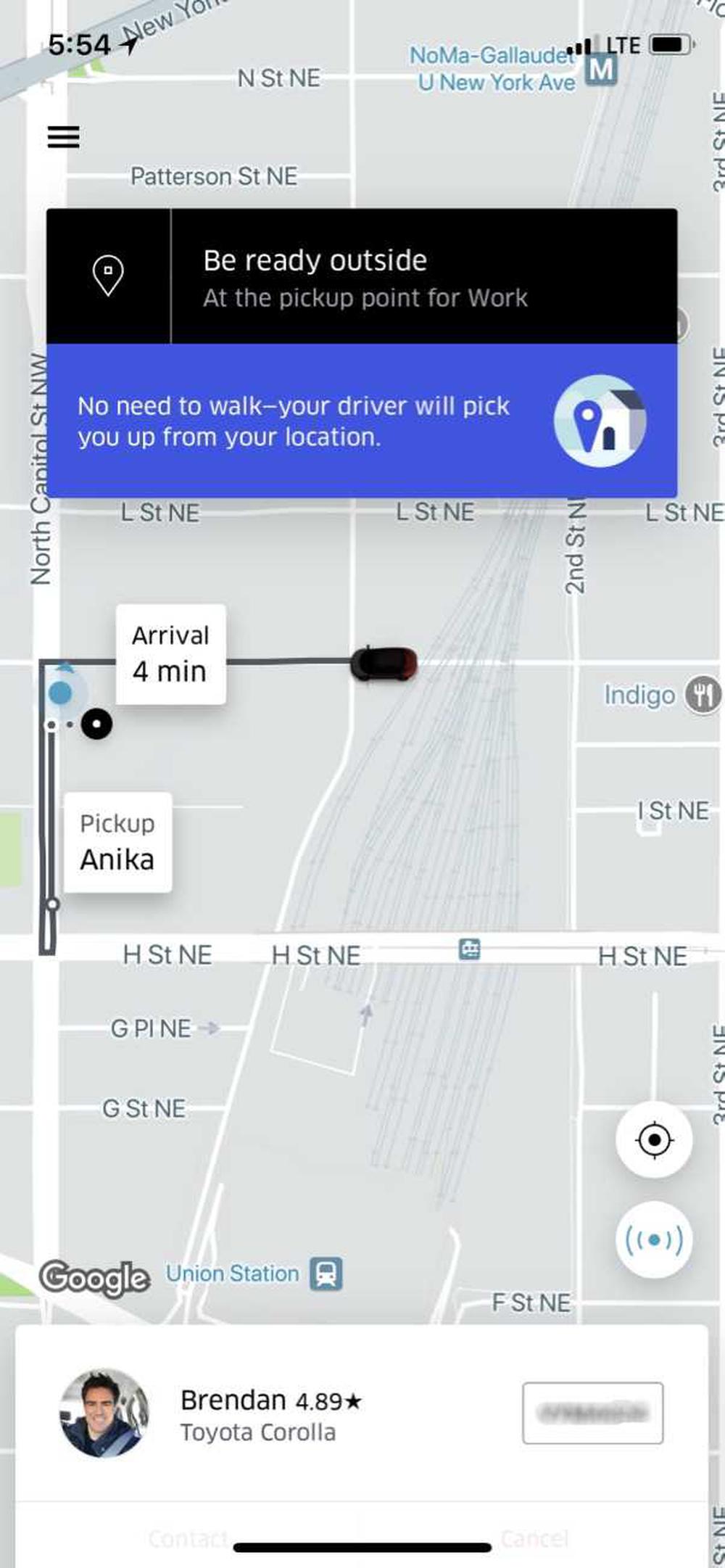 And I will say the driver was great. He was friendly, communicative, competent, and safe. So I can't attribute any of the faults of this ride to him.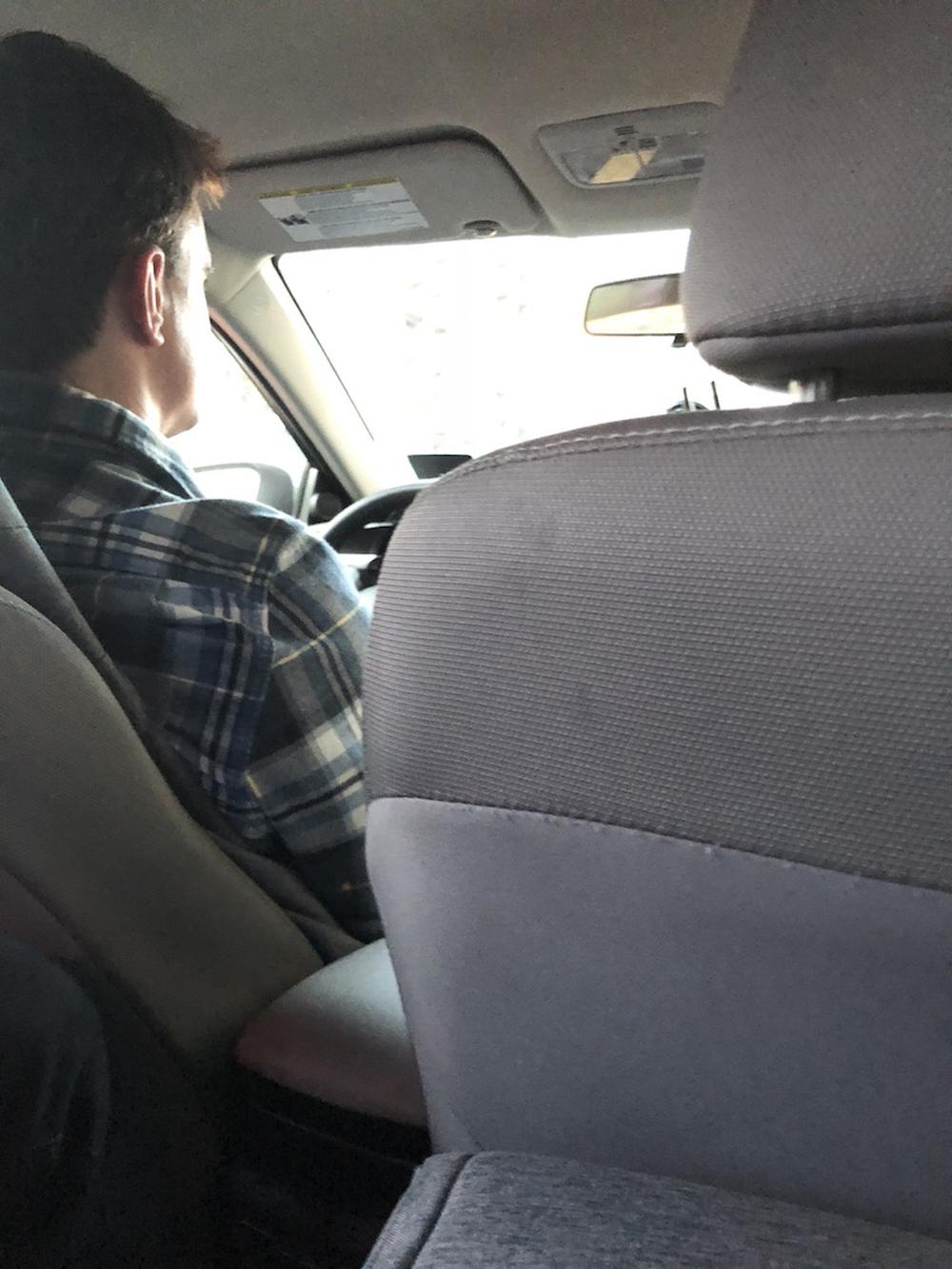 We dropped off one of the passengers a few minutes into the trip. Rather than dropping him off on our side of the street, Uber had us make four left turns so we could drop him off on the southbound side of the street. That added several minutes to the journey.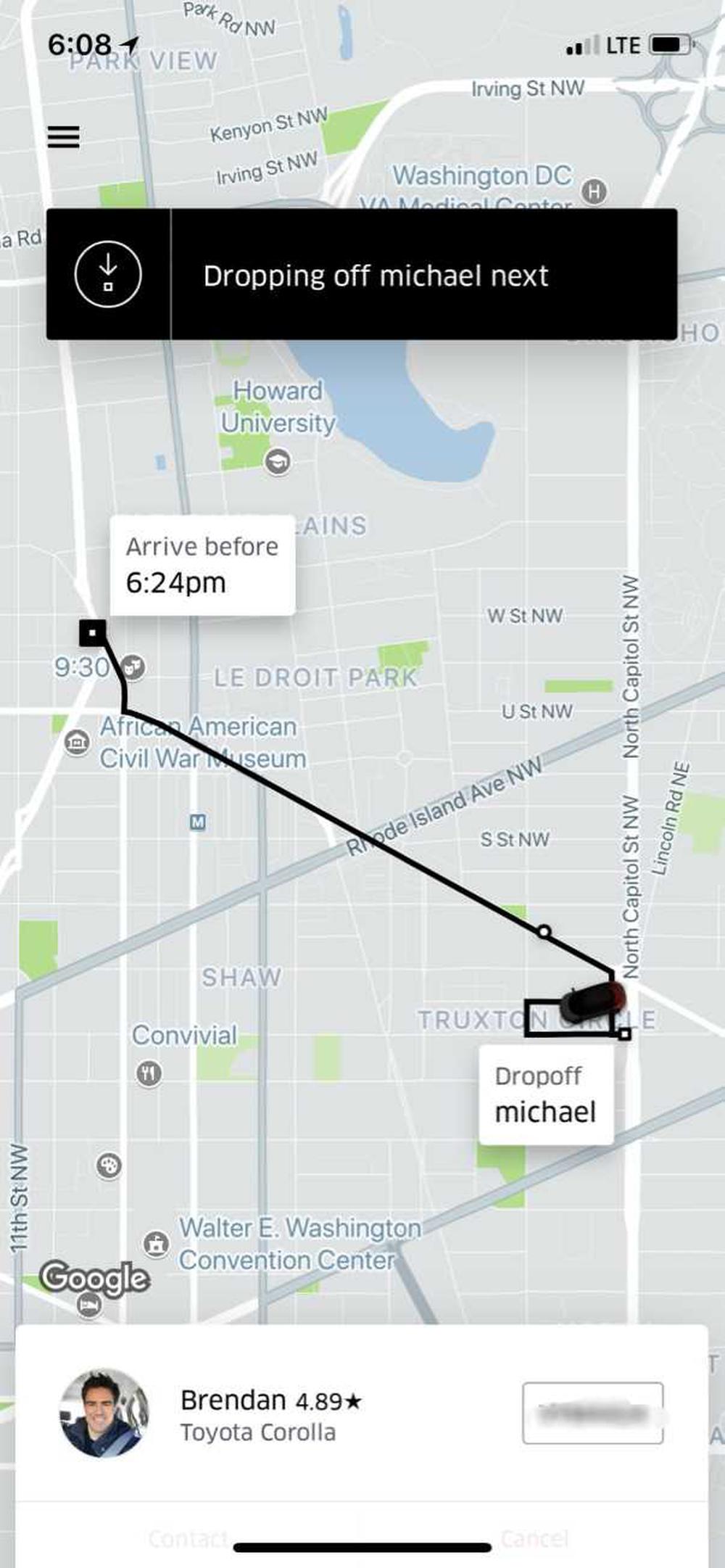 The ride took way longer than any other rideshare trip I've ever taken between home and work, because of how many turns we made along the way to pick up and drop off people slightly off the direct route.
This is puzzling – if Uber Express POOL worked the way it said it would, the ride would have taken about 10 to 15 minutes less. I think it's a good idea, but they have some real kinks to work out.
There's A Better Way
For me, the much better alternative is Via. Granted, it's only available in DC, Chicago, and New York right now. Pricing is decent (I pay $3.75 to go between home and work, and there doesn't seem to be surge pricing). It does sometimes make you walk a block or so for pick-up or drop off, but the routes are actually logical and I've never had it make a significant detour for other passengers.
My favorite thing about Via is that it (accurately) tells you how long the wait is for your car before you book it – and it often gives you two options. So in the morning, when I'm still getting ready, I request a Via and it'll often give me an option for a car that's almost there, or one that's 7 or 8 minutes away. I choose the latter so I can put my shoes on and head downstairs, and it works out great.
I might give Express POOL another try in a couple months in hopes that either my ride was an anomaly or that they can fix their routing issues by then. Until then, I'll probably stick with Via.
Incidentally, if you download Via and enter my code, andrew8h9yda, we'll both get $10 of Via credit — for which I'd be eternally grateful. Other Via users, feel free to enter your own referral codes in the comments!
Have you tried Uber Express POOL yet? How was your experience?