The TWA Hotel JFK opened in spring 2019, and is a dream come true for any aviation geek. I reviewed my mixed experience at the TWA Hotel when I stayed last summer. While the soft product leaves a bit to be desired, I was so blown away by the attention to detail in design.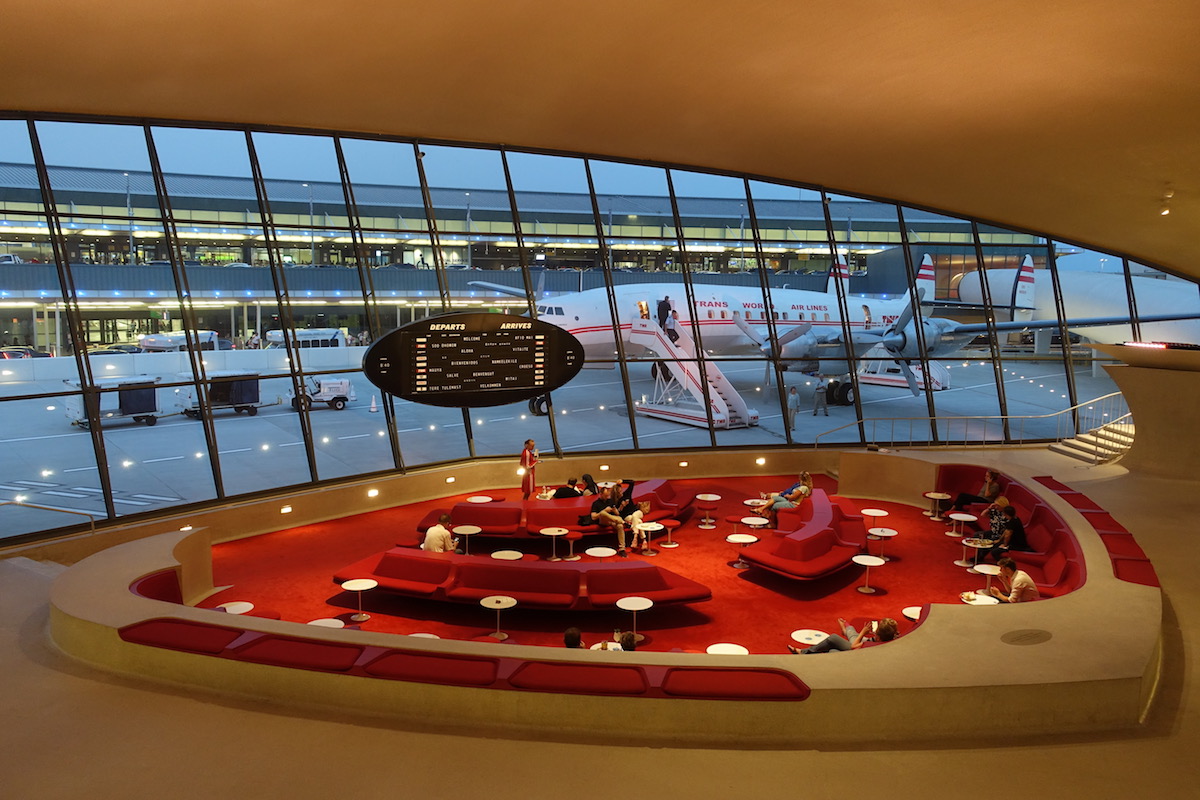 This hotel goes way beyond getting a good night of sleep, and it has been cool to see the activities and themed venues they've added, including several temporary ones. For example, through the end of February they have an ice skating rink, which is pretty awesome.
Well, they now have another cool seasonal pop-up. One of the highlights of the TWA Hotel is the incredible rooftop pool overlooking the apron and runway, though in general the space is a lot more fun in summer than in winter… at least that's what I assumed!
For the winter, the TWA Hotel JFK has opened The Runway Chalet at The Pool, as they call it, which is intended to replicate a 1960s ski lodge-themed getaway. It's open daily from 11AM until 11PM for the entire season.
This is operated by the Gerber Group, which also operates The Sunken Lounge and Connie at the hotel. The tented and heated bar offers a fireplace and all kinds of seasonal food & drinks, including:
A Hot Toddy with Sailor Jerry spiced rum, hot apple cider, and a cinnamon stick
The Weather Delay, which is a hot chocolate with vodka and marshmallows
Fondue, with the choice between Vermont cheddar and chocolate
Best of all, they're turning the pool into a jacuzzi of sorts, with minimum temperatures of 95 degrees the entire winter.
This sounds so awesome! Keep in mind that you don't have to be a hotel guest to visit The Runway Chalet. This sounds like a much more pleasant way to spend a layover at JFK than in any terminal or airport lounge.
Anyone plan on checking out The Runway Chalet at the TWA Hotel?