In April 2021 Turkish Airlines resumed hot inflight meal service, after having very limited service for over a year. Now the airline is bringing back its popular inflight chefs.
Turkish Airlines inflight chefs make a comeback
As of May 2021, Turkish Airlines' inflight chefs are once again taking to the skies on flights of eight hours or longer. Turkish Airlines' flying chefs work in business class on long haul flights and oversee the meal service — they do everything from welcoming passengers, to taking meal orders, to handling the preparation and presentation of meals.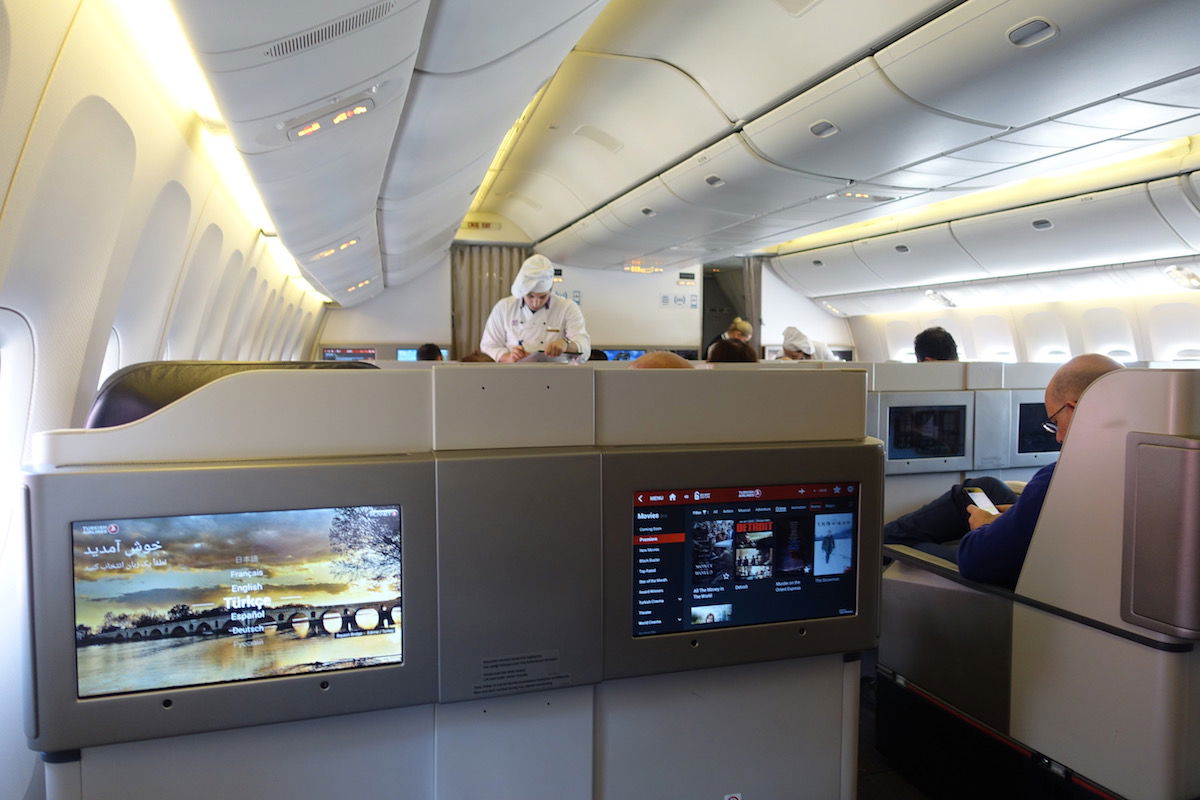 Turkish Airlines long haul flights once again have chefs
As Turkish Airlines' Chairman of the Board, M. Ilker Ayci, explains the decision to bring back chefs:
"Throughout the past year, we've had to make many adjustments to our product and service offerings to protect the health and safety of our passengers and employees. Our award-winning dining service and Flying Chefs program is a distinguishing aspect of the airline and we are happy to reintroduce this our worldwide guests to make the flight experience as comfortable and enjoyable as possible."
It's not entirely clear to me how much service will be changing as a result of the reintroduction of inflight chefs, though I'm sure we'll find out soon enough. While Turkish Airlines has indeed resumed most of its pre-coronavirus service, the airline still hasn't been using display trolleys for meals, and hasn't been serving pre-departure beverages.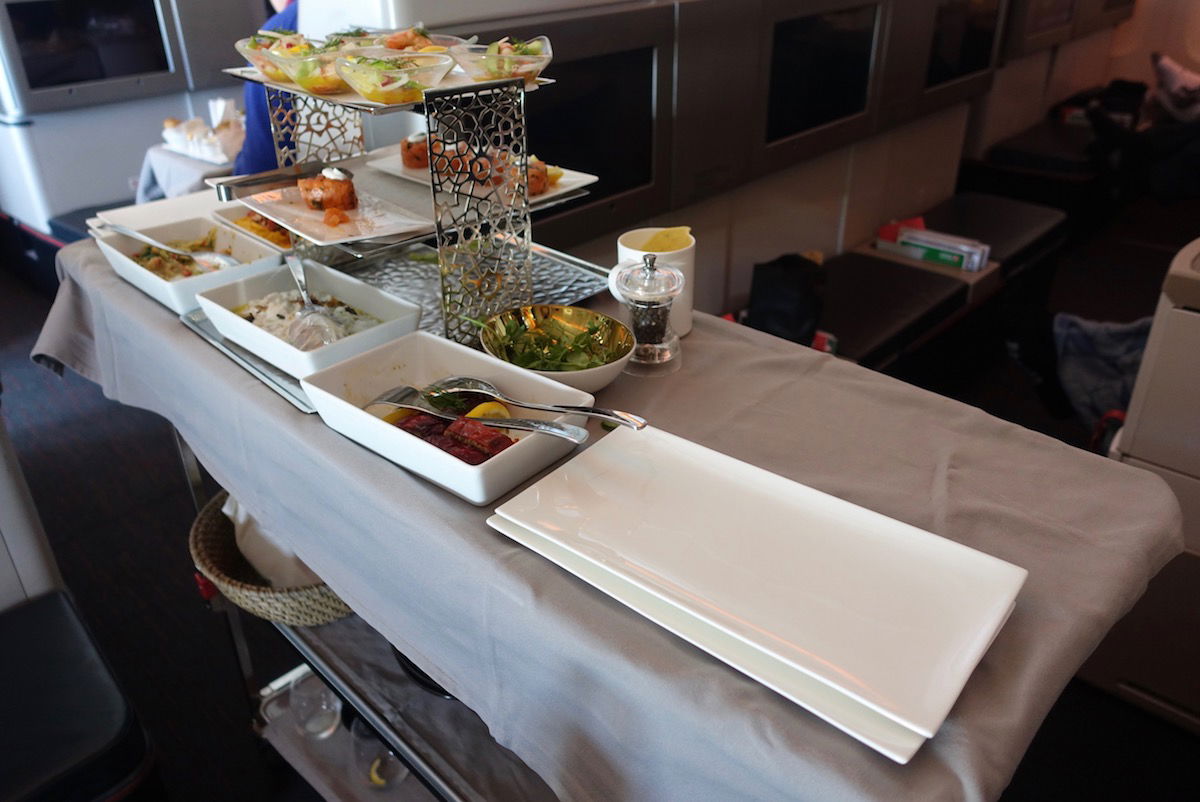 The Turkish Airlines trolley still hasn't made a comeback
I don't believe that will be changing for now, even with the reintroduction of inflight chefs.
It's great to see an airline actually resume service
At the start of the pandemic I was totally in favor of airlines cutting service in order to minimize contact between passengers and crew, and maximize the amount of time that people have their masks on.
However, it's becoming increasingly apparent that some travel brands consider this to be the new normal, and are using the pandemic to cut costs in the long run:
In that sense I think it's worth giving a lot of credit to travel brands that are committed to actually restoring service cuts. Some airlines, like Lufthansa and Qatar Airways, have continued to offer nearly full service during the pandemic.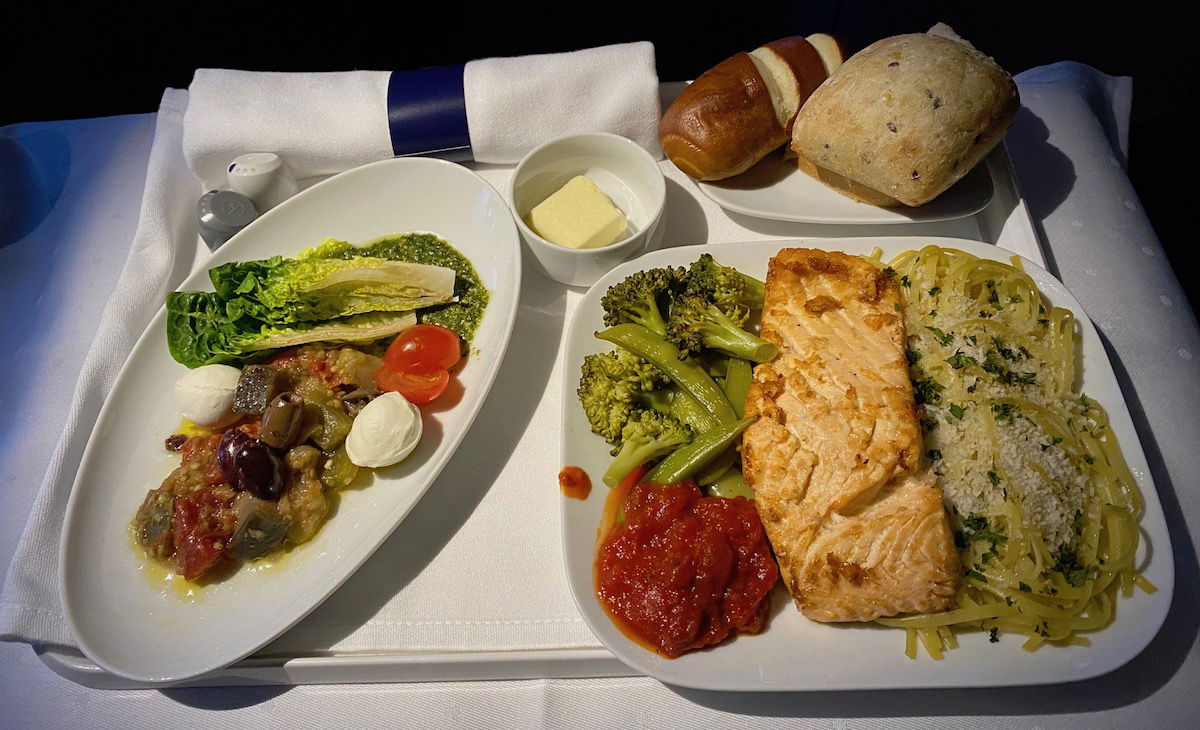 Lufthansa business class service hasn't changed much during the pandemic
Meanwhile other airlines, like Turkish Airlines, made drastic cuts, but are also quickly adding back service to restore the experience. Kudos.
Bottom line
Turkish Airlines is bringing back its flying chefs. At the start of the pandemic I wondered if the cut of inflight chefs might be permanent, so I'm happy to see that's not the case.
While there might be an element of style over substance to the whole inflight chef concept, it's something I definitely do appreciate, as Turkish Airlines has the best business class catering in the world.
Are you happy/surprised to see the return of Turkish Airlines' flying chefs?