In the interest of full disclosure, OMAAT earns a referral bonus for anyone that's approved through some of the below links. The information and associated card details on this page for the Bank of America® Premium Rewards® credit card, The Platinum Card from American Express, and The Business Platinum Card from American Express cards have been collected independently by OMAAT and has not been reviewed or provided by the card issuer. These are the best publicly available offers (terms apply) that we have found for each product or service. Opinions expressed here are the author's alone, not those of the bank, credit card issuer, airline, hotel chain, or product manufacturer/service provider, and have not been reviewed, approved or otherwise endorsed by any of these entities. Please check out our advertiser policy for further details about our partners, and thanks for your support!
The offers for the , Spark® Miles from Capital One®, and Capital One® Venture® Rewards Credit Card have expired.
Learn more about the current offers here
.
While there are aspects of the US travel experience that are worse than ever before, there have also been some innovations in the past several years that have made air travel more pleasant. Specifically, TSA Pre-Check and Global Entry are among those.
In this post I wanted to take a closer look at TSA Pre-Check. How does it work, which airlines are participating, how can you get TSA Pre-Check for free, and more?
What Is TSA Pre-Check?
TSA Pre-Check offers expedited security for eligible travelers at US airports. When using a TSA Pre-Check lane you don't have to take off your shoes, and also don't have to take your laptop or liquids out of your bag. Furthermore, you get to go through the metal detector rather than through the full body scanner.
Because of this being a streamlined process, you'll generally find that the lines also move much more quickly.
Do note that not all US airports have Pre-Check, and even at those airports that do have it, it's not always open.

Global Entry Vs. TSA Pre-Check
Often there's confusion regarding the difference between Global Entry and TSA Pre-Check, and then NEXUS is thrown into the mix as well. These are all great programs that can help travelers, though what's the difference between them?
Before we look at the details of these, I should note:
Enrolling in Global Entry (which costs $100) automatically gets you TSA Pre-Check, but enrolling in TSA Pre-Check (which costs $85) doesn't automatically get you Global Entry; that's why I always recommend applying for Global Entry if you're eligible
Global Entry works regardless of which airline you're flying, while for TSA Pre-Check you have to be flying select airlines
To make sure that your itinerary is eligible for TSA Pre-Check, make sure that you enter your Trusted Traveler Number at the time you make your reservation. This can usually be entered on the same page where you enter your other personal details.
What Is Global Entry?
Global Entry is a parallel program to TSA Pre-Check, though it has different benefits. Global Entry gets you expedited customs & immigration when returning to the US from abroad. You can use a kiosk at immigration, and just have to provide your fingerprints, have your picture taken, and answer a few questions, and you'll be on your way.
This is a very nice complement to TSA Pre-Check. Global Entry saves you time when arriving on an international flight, while TSA Pre-Check saves you time when departing from a US airport.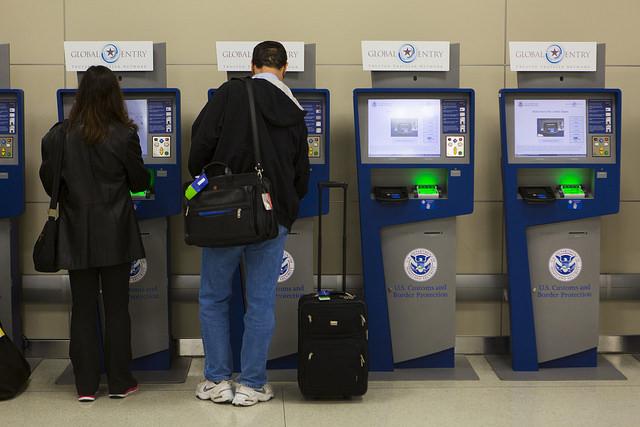 What Is NEXUS?
There's yet another program worth being aware of, and that's NEXUS. Joining NEXUS costs just $50, and gets you both TSA Pre-Check and Global Entry, and also gets you expedited immigration in Canada.
So, what's the downside? Two things:
There aren't as many centers where you can enroll for NEXUS, since it's primarily intended for those traveling frequently between the US and Canada
If you have a credit card offering a Global Entry or TSA Pre-Check credit, it's not valid for NEXUS
Registering For Global Entry & TSA Pre-Check
While you can pay to register for TSA Pre-Check directly, you're much better off registering for Global Entry, as it also comes with TSA Pre-Check (TSA Pre-Check, on the other hand, doesn't come with Global Entry).
I registered for Global Entry for the first time in mid-2011, and wrote about my experience at the time. Global Entry is valid for five years, and I renewed my membership in 2016.
You'll have to fill out an online application for Global Entry. Then once it's conditionally approved you'll have to schedule an in-person appointment to get your final approval.
How To Get TSA Pre-Check For Free
There are quite a few credit cards that offer either a TSA Pre-Check or Global Entry fee credit. In the case of all cards offering this benefit:
You receive the benefit either every four or five years
You just have to charge the $85-100 enrollment fee to your card, and it will automatically be reimbursed
There's no requirement for you to be signing yourself up; you can sign up a friend or family member, and just give them your credit card to pay with, and it will be reimbursed
The Best Credit Cards For TSA Pre-Check
Some of the best credit cards for TSA Pre-Check or Global Entry fee credits include the following:
Which Airlines Belong To TSA Pre-Check?
As mentioned above, individual airlines have to register for TSA Pre-Check, so you'll only be able to use Pre-Check lanes if you're flying an eligible airline. The good news is that quite a few airlines are participating, including virtually all US airlines, and most foreign airlines as well.
US Airlines Participating In TSA Pre-Check
The following US airlines participate in TSA Pre-Check:
Alaska Airlines

Boutique Airlines

Cape Air

Contour Aviation

Elite Airways

Miami Air International

United Airlines

ViaAir

Xtra Airways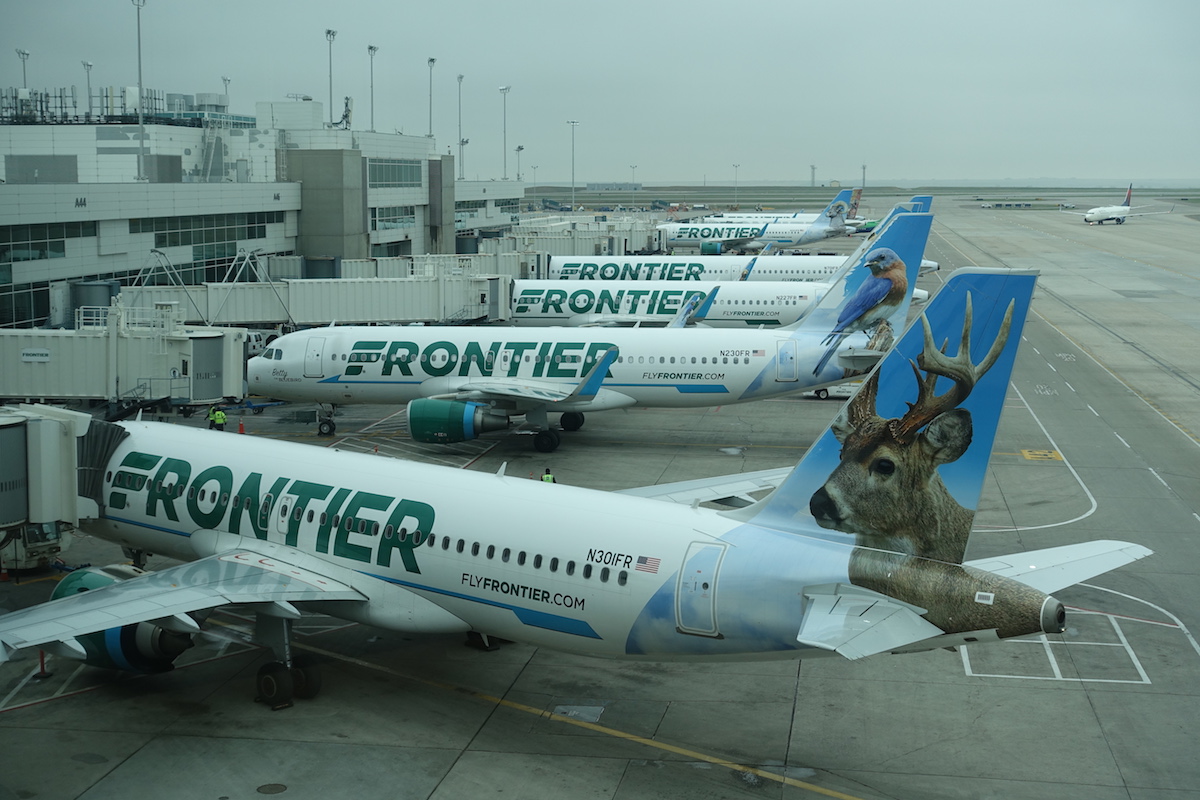 Frontier Airlines participates in TSA Pre-Check
International Airlines Participating In TSA Pre-Check
When TSA Pre-Check first launched it was only available for domestic flights, but nowadays it's available on international itineraries, including on select foreign airlines. Now that TSA Pre-Check for international flights is a thing, let's take a look at the international airlines participating in Pre-Check:
Swiss International Air Lines

Thomas Cook Airlines (Scan.)

Thomas Cook Airlines (UK)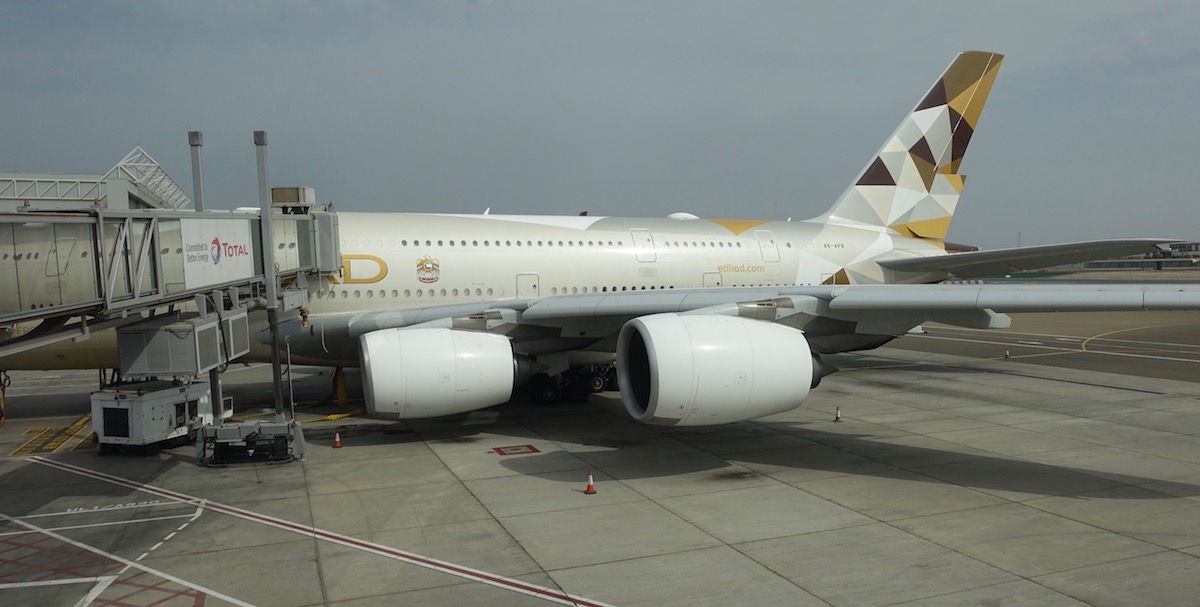 Etihad Airways participates in TSA Pre-Check
TSA Pre-Check Summary
TSA Pre-Check and Global Entry are awesome programs that can make the airport experience much more pleasant for frequent travelers.
While you can use Global Entry regardless of which airline you're flying, only select airlines participate in TSA Pre-Check (though that list is always growing).
If you're trying to decide between registering for TSA Pre-Check and Global Entry, I'd always recommend Global Entry, since that also comes with Pre-Check.
The best part is that there are quite a few credit cards that give you a statement credit, meaning you can sign up without paying anything out of pocket.