While there are aspects of the US travel experience that have gotten worse over the years, there have also been some innovations that have made air travel more pleasant. Specifically, TSA PreCheck and Global Entry are among those.
In this post, I wanted to take a closer look at TSA PreCheck. How does it work, which airlines are participating, how can you get TSA PreCheck included with a credit card, and more?
What is TSA PreCheck?
TSA PreCheck offers expedited security for eligible travelers at US airports. When using a TSA PreCheck lane you don't have to take off your shoes, and also don't have to take your laptop or liquids out of your bag. Furthermore, you get to go through the metal detector rather than through the full-body scanner.
Because of this being a streamlined process, you'll generally find that the lines also move much more quickly.
Do note that not all US airports have Pre-Check, and even at those airports that do have it, it's not always open.

Global Entry vs. TSA PreCheck
Often there's confusion regarding the difference between Global Entry and TSA PreCheck, and then NEXUS is thrown into the mix as well. These are all great programs that can help travelers, though what's the difference between them?
Before we look at the details of these, I should note:
Enrolling in Global Entry (which costs $100) automatically gets you TSA PreCheck, but enrolling in TSA PreCheck (which costs $85) doesn't automatically get you Global Entry; that's why I always recommend applying for Global Entry if you're eligible
Global Entry works regardless of which airline you're flying, while for TSA PreCheck you have to be flying select airlines
To make sure that your itinerary is eligible for TSA PreCheck, make sure that you enter your Known Traveler Number (KTN) at the time you make your reservation. This can usually be entered on the same page where you enter your other personal details.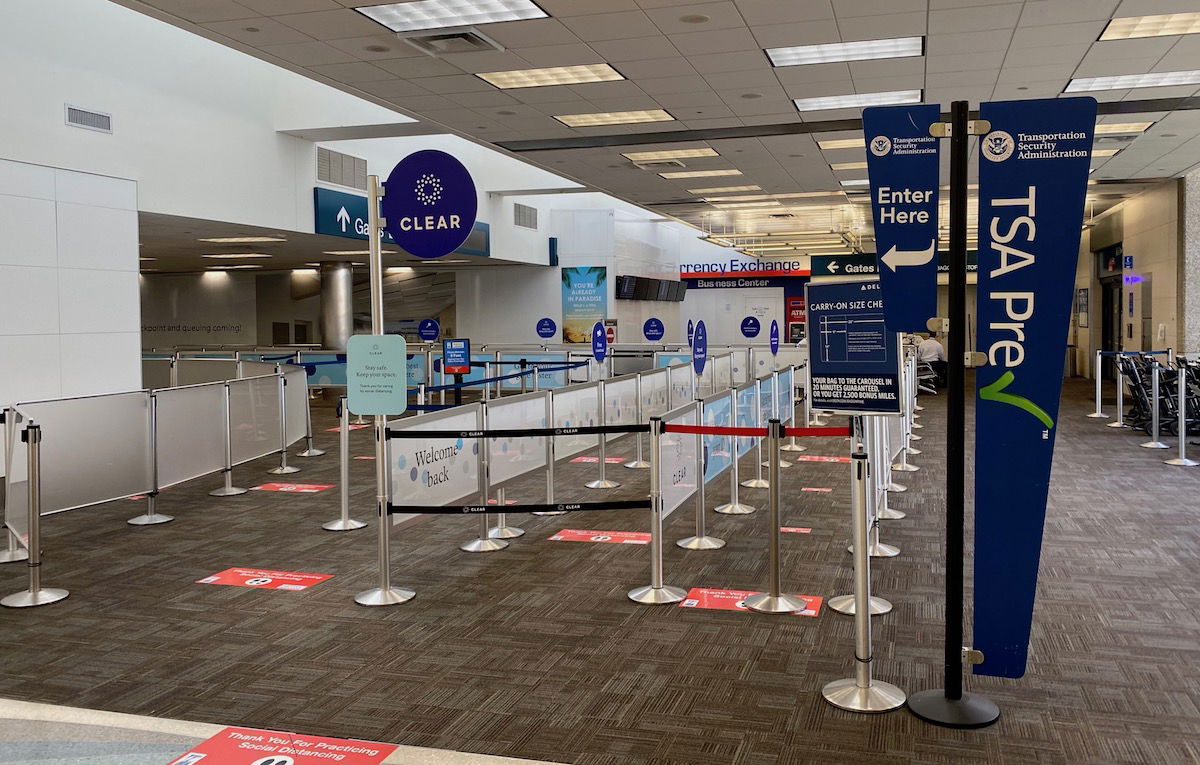 What is Global Entry?
Global Entry is a parallel program to TSA PreCheck, though it has different benefits. Global Entry gets you expedited customs & immigration when returning to the US from abroad. You can use a kiosk at immigration, and just have to provide your fingerprints, have your picture taken, and answer a few questions, and you'll be on your way.
This is a very nice complement to TSA PreCheck. Global Entry saves you time when arriving on an international flight, while TSA PreCheck saves you time when departing from a US airport.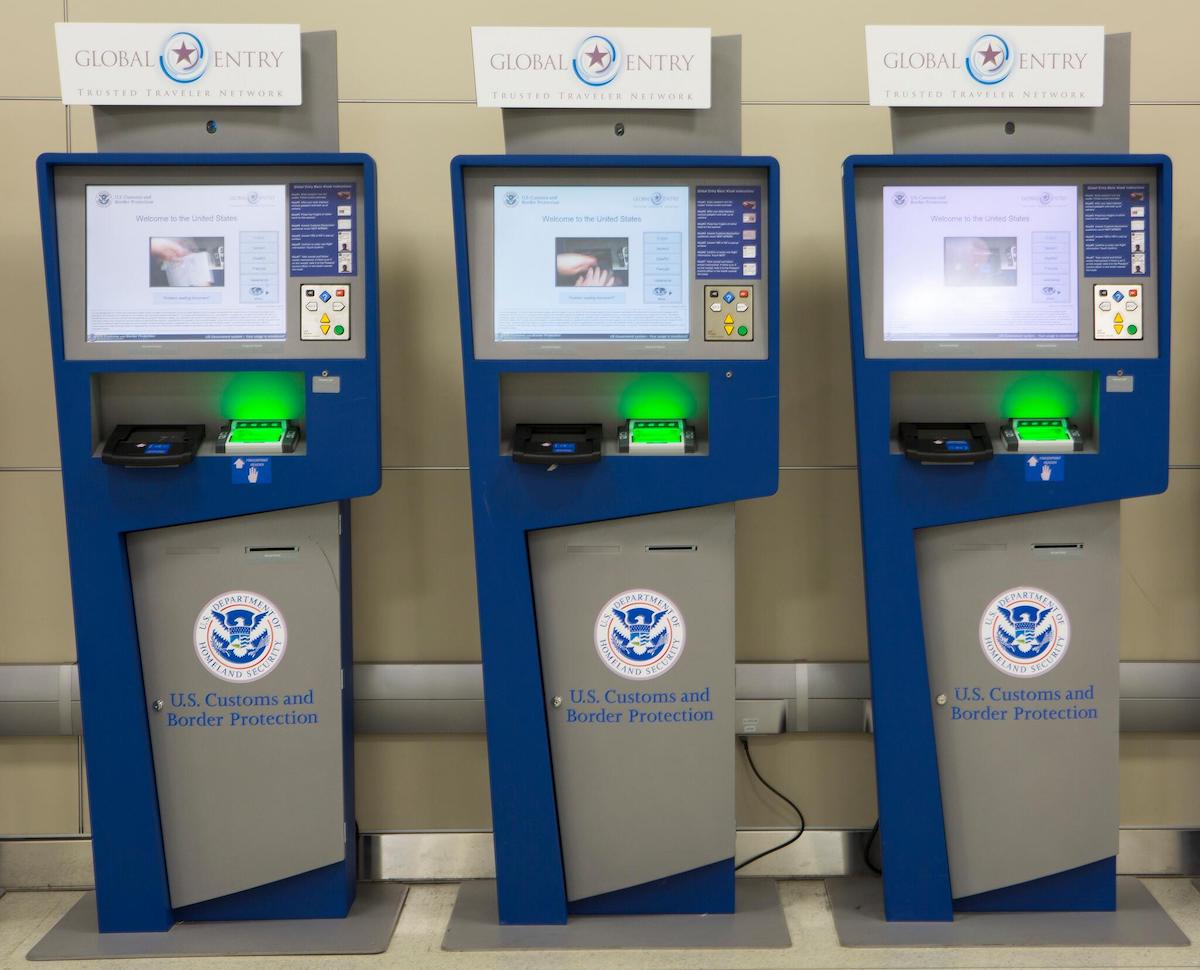 What is NEXUS?
There's yet another program worth being aware of, and that's NEXUS. Joining NEXUS costs just $50, and gets you both TSA PreCheck and Global Entry, and also gets you expedited immigration in Canada.
So, what's the downside? Two things:
There aren't as many centers where you can enroll for NEXUS, since it's primarily intended for those traveling frequently between the US and Canada
If you have a credit card offering a Global Entry or TSA PreCheck credit, it's not valid for NEXUS
What is CLEAR?
In the interest of being thorough, it's also worth mentioning CLEAR. This is separate from TSA PreCheck and Global Entry, and isn't run by the government. CLEAR is a technology company that stores biometric data to expedite clearing security at airports, and at select stadiums and other venues.
With CLEAR you can confirm your biometric data, and then you can typically skip the ID check, and head straight into the security line (if you have Pre-Check you can get into that line, or otherwise you can get into the standard line).
It's worth nothing that the Amex Platinum offers an annual CLEAR credit of up to $189 nowadays, which could more than cover your membership cost.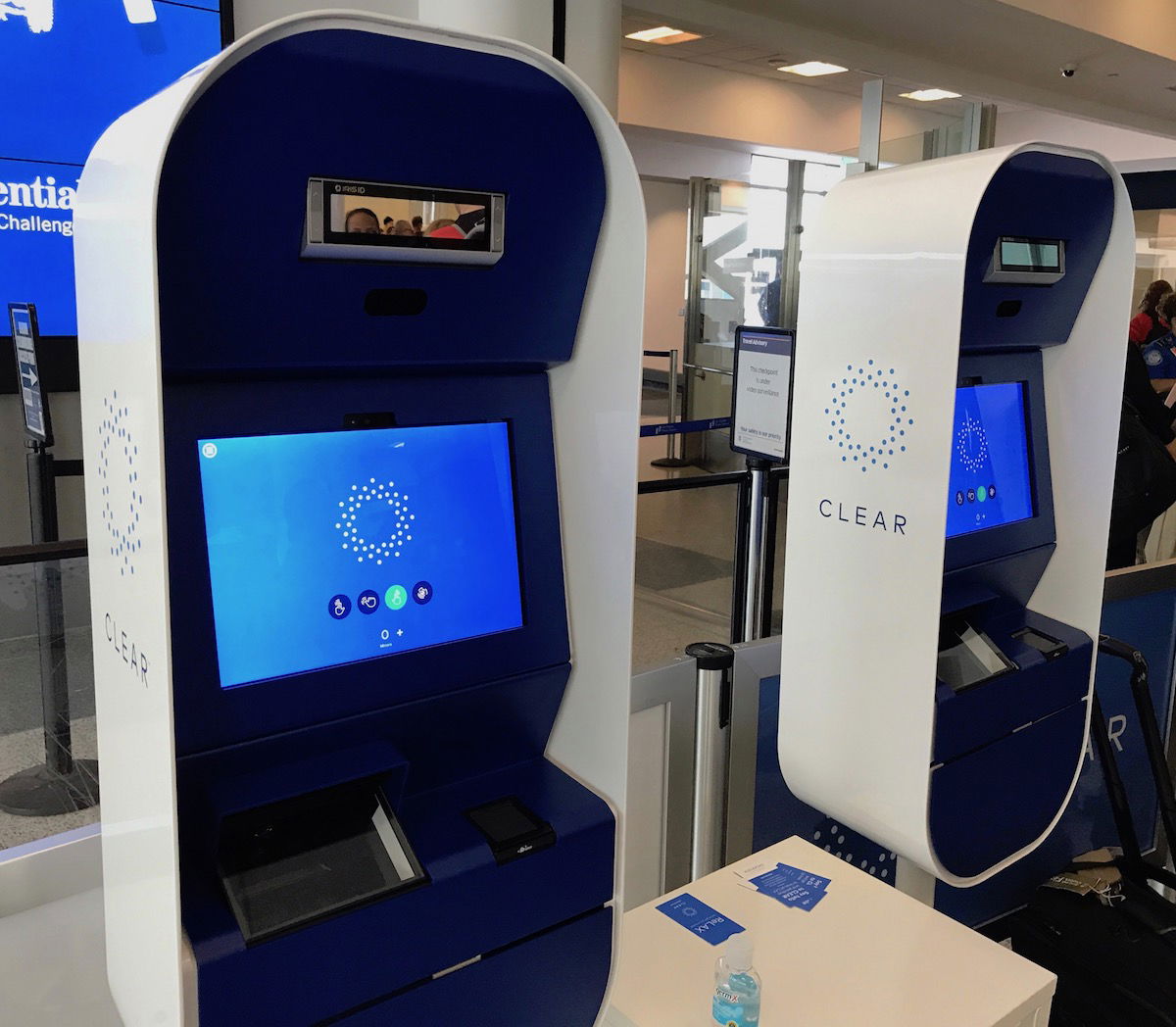 Registering for Global Entry & TSA PreCheck
While you can pay to register for TSA PreCheck directly, you're much better off registering for Global Entry, as it also comes with TSA PreCheck (TSA PreCheck, on the other hand, doesn't come with Global Entry).
The process of enrolling in Global Entry can be a bit cumbersome. You have to fill out a long application (including sharing your travel history), and then you'll typically be conditionally approved within a few weeks. At that point you'll have to schedule an interview to get final approval. The interview used to only be possible in-person, while nowadays you can also schedule it virtually.
Once approved, Global Entry is valid for five years. Fortunately the renewal process is a bit easier, and generally doesn't require an interview.
How to get TSA PreCheck for free
There are quite a few credit cards that offer either a TSA PreCheck or Global Entry fee credit. In the case of all cards offering this benefit:
You receive the benefit either every four to five years
You just have to charge the enrollment fee to your card, and it will automatically be reimbursed
There's no requirement for you to be signing yourself up; you can sign up a friend or family member, and just give them your credit card to pay with, and it will be reimbursed
The best credit cards for TSA PreCheck
Some of the best credit cards for TSA PreCheck or Global Entry fee credits include the following:
Which airlines belong to TSA PreCheck?
As mentioned above, individual airlines have to register for TSA PreCheck, so you'll only be able to use Pre-Check lanes if you're flying an eligible airline. The good news is that quite a few airlines are participating, including virtually all US airlines, and most foreign airlines as well.
US airlines participating in TSA PreCheck
The following US airlines participate in TSA PreCheck:
Advanced Air
Air Choice One
Alaska Airlines
Allegiant Air
American Airlines
Avelo Airlines
Boutique Airlines
Breeze Airways
Cape Air
Contour Aviation
Delta Air Lines
Eastern Airlines
Elite Airways
Frontier Airlines
Hawaiian Airlines
JetBlue Airways
Key Lime Air
Omni Air International
Seaborne Airlines
Silver Airways
Southern Airways Express
Southwest Airlines
Spirit Airlines
Sun Country Airlines
Ultimate Jet Charters
United Airlines
World Atlantic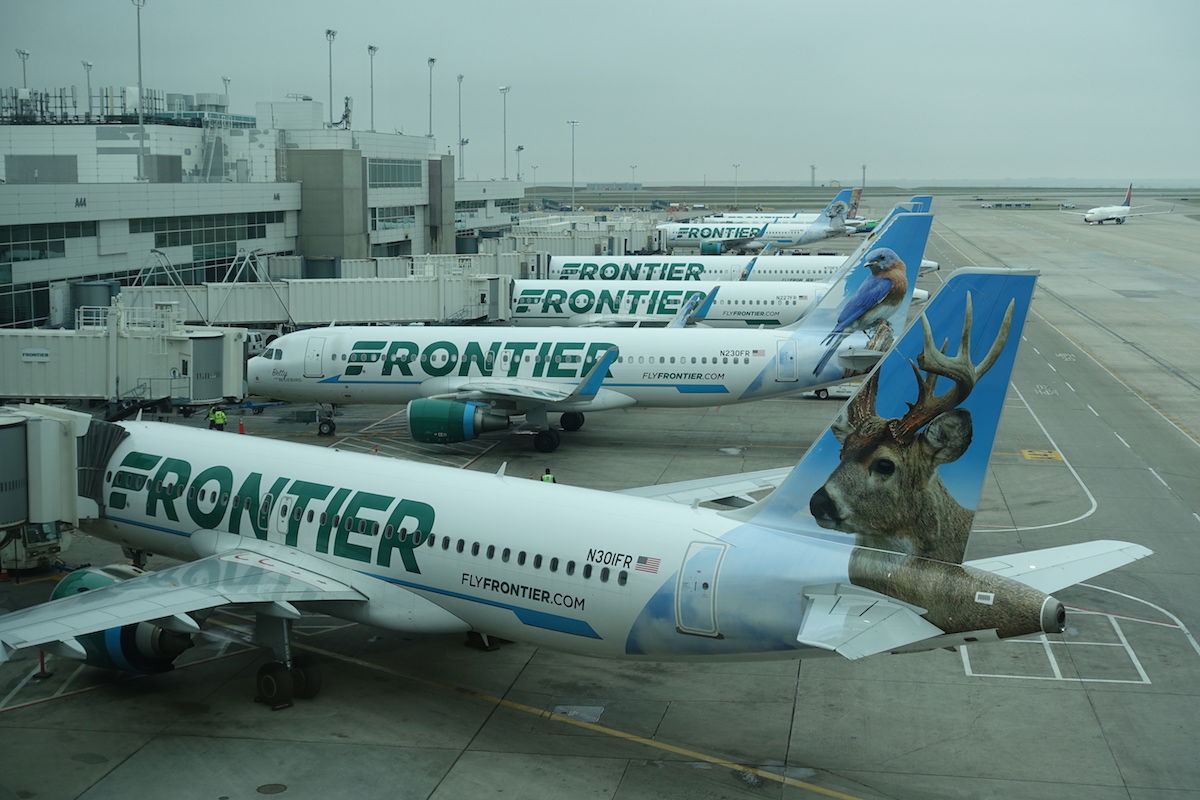 International airlines participating in TSA PreCheck
When TSA PreCheck first launched it was only available for domestic flights, but nowadays it's available on international itineraries, including on select foreign airlines. Now that TSA PreCheck for international flights is a thing, let's take a look at the international airlines participating in Pre-Check:
Aerolane Lineas Aereas Nacionales del Ecuador
AeroMexico
Air Canada
Air Europa
Air France
Air India
Air Serbia
All Nippon Airways
Aruba Airlines
Asiana Airlines
Austrian Airlines
Avianca
Azul Airlines
British Airways
Brussels Airlines
Cathay Pacific Airways
China Airlines
Condor Airlines
Copa Airlines
Edelweiss Air
El Al Israel
Emirates
Etihad Airways
Eurowings Discover
EVA Air
Finnair
Flair Airlines
Flycana
Global Crossing Airlines
Icelandair
InterCaribbean Airways
ITA Airways
Japan Airlines
KLM Royal Dutch Airlines
Korean Air
LAN Peru S.A.
LATAM Airlines
Lufthansa
Norwegian Air
PAL Express
Philippine Airlines
Porter Airlines
Qantas
Qatar Airways
Scandinavian Airlines
Singapore Airlines
Sunclass
Sunwing Airlines
Swift Air
Swiss International Air Lines
Swoop
TAM-Linhas Aereas S.A.
TAP Air Portugal
Turkish Airlines
Virgin Atlantic
Viva Air Colmbia
VivaAerobus
Volaris
Volaris El Salvador
WestJet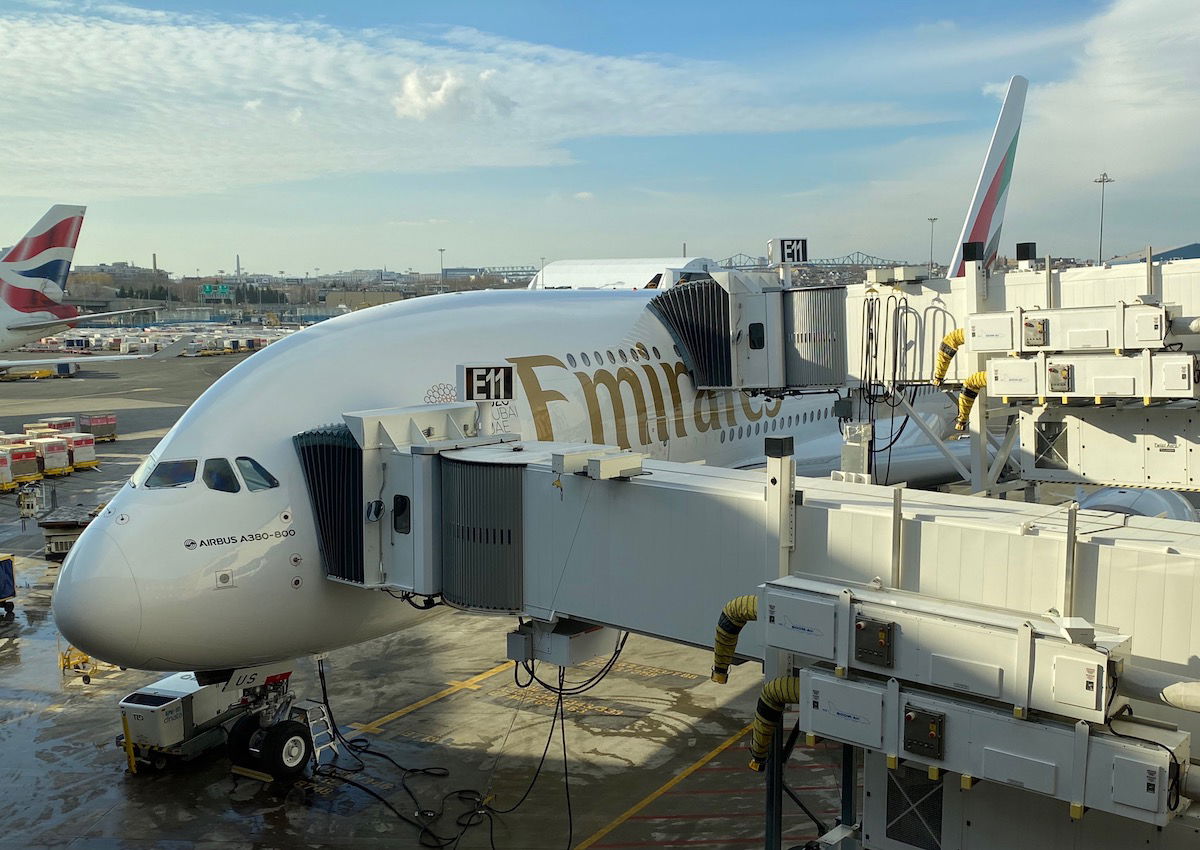 Bottom line
TSA PreCheck and Global Entry are awesome programs that can make the airport experience much more pleasant for frequent travelers.
While you can use Global Entry regardless of which airline you're flying, only select airlines participate in TSA PreCheck (though nowadays most airlines participate). If you're trying to decide between registering for TSA PreCheck and Global Entry, I'd always recommend Global Entry, since that also comes with Pre-Check.
The best part is that there are quite a few credit cards that give you a statement credit, meaning you can sign up without paying anything out of pocket.