---
In 2016 my goal was to review as many new airlines as possible, and that's something I want to continue into 2017. So I figured I might as well get my year off to a good start, and plan a heck of a trip for the first week of the year.
The primary motivation of this trip was to review as many new airlines as quickly as possible, though I was also excited about having stopovers that allowed me to briefly visit two countries — Jordan and Brunei — for the first time.
I only planned this trip in late December, about a week before I was due to takeoff. Let's briefly look at the planning process.
Planning the flights
As mentioned above, this trip was planned pretty last minute. I've been wanting to review EgyptAir business class for a long time, so that was the starting point of planning this trip. The ulterior motive was that once I was positioned in Cairo, I'd be able to pick up a cheap paid business class ticket on another airline, since Cairo is probably the best city in the world for cheap business class tickets.
Since I was in Tampa for the holidays, I managed to find award availability for the following routing:
01/02 AC1895 Tampa to Toronto departing 9:45PM arriving 12:29AM (+1 day)
01/03 MS996 Toronto to Cairo departing 12:45PM arriving 5:55AM (+1 day)
Cost: 82,500 Air Canada Aeroplan miles + $11.50 taxes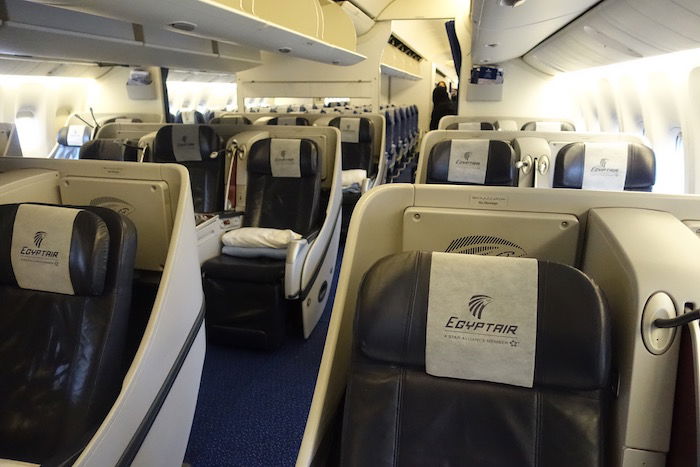 Then out of Cairo I had a ton of discounted business class fares to choose from. After much consideration I decided that I wanted to fly Royal Jordanian business class, especially as it would allow me to earn American AAdvantage miles for 2017 elite requalification. I booked the following flights to Kuala Lumpur:
01/04 RJ502 Cairo to Amman departing 12:10PM arriving 1:25PM
01/06 RJ184 Amman to Kuala Lumpur departing 1:30AM arriving 4:25PM
Cost: $782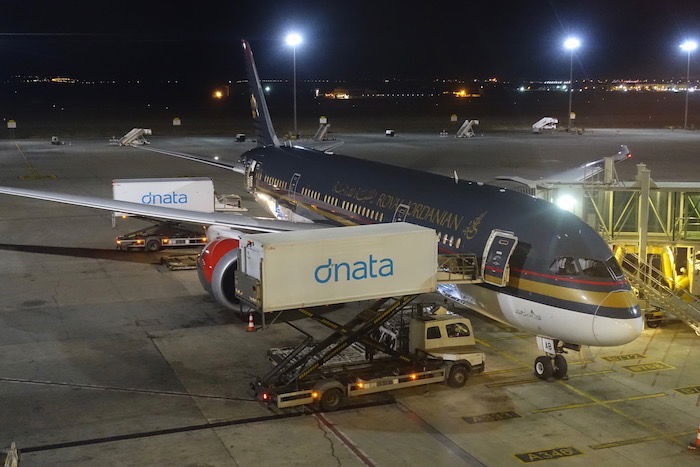 From there I was really excited about finally trying Royal Brunei, an airline that has been on my radar for a while. They publish fairly cheap fares out of Kuala Lumpur, and best of all, it would allow me to have a one night stopover in Brunei, a country which has long intrigued me. So I booked the following itinerary:
01/07 BI872 Kuala Lumpur to Bandar Seri Begawan departing 12:10PM arriving 2:30PM
01/08 BI97 Bandar Seri Begawan to Dubai departing 8:35PM arriving 1:30AM (+1 day)
Cost: $1,018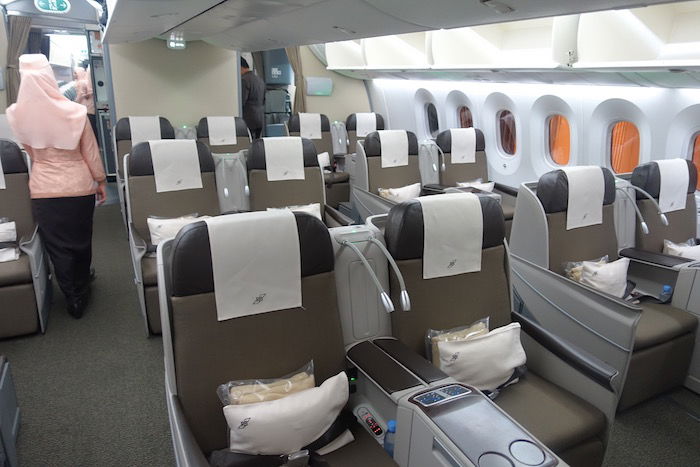 Initially I was going to be super crazy and have a few connections to get back to the United States. I had considered Saudia's new first class, Middle East Airlines to London or Paris and then United Polaris back to the U.S., etc. However, in the end I decided to make the responsible decision.
I knew I'd be really tired at this point in the trip, and figured the best option was to fly direct if possible. Fortunately Emirates had business class award availability from Dubai to Los Angeles, which seemed like a great option, given how often I've reviewed their first class. So I booked the following:
01/10 EK217 Dubai to Los Angeles departing 3:00PM arriving 7:15PM
Cost: 82,500 Alaska Mileage Plan miles + $60.26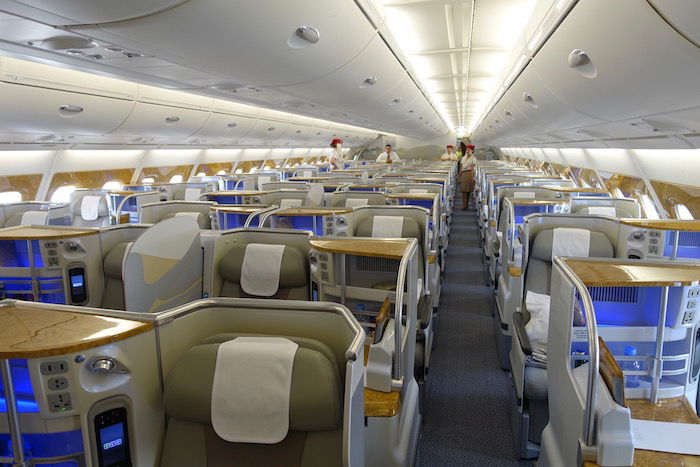 In the end the routing looked as follows, and covered a distance of over 25,000 flown miles over the course of about a week: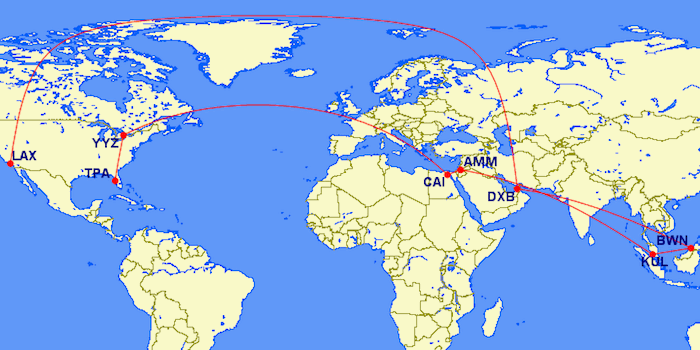 Planning the hotels
For this trip I'd have:
1 night in Toronto
1 night in Amman
1 night in Kuala Lumpur
1 night in Bandar Seri Begawan
2 nights in Dubai
While I'll talk more about the price of each hotel stay in the individual installments, in this post I'll share the logic I used to choose hotels.
In Toronto I was arriving at around 1AM and leaving less than 12 hours later, so I figured booking the Sheraton connected to the terminal made the most sense.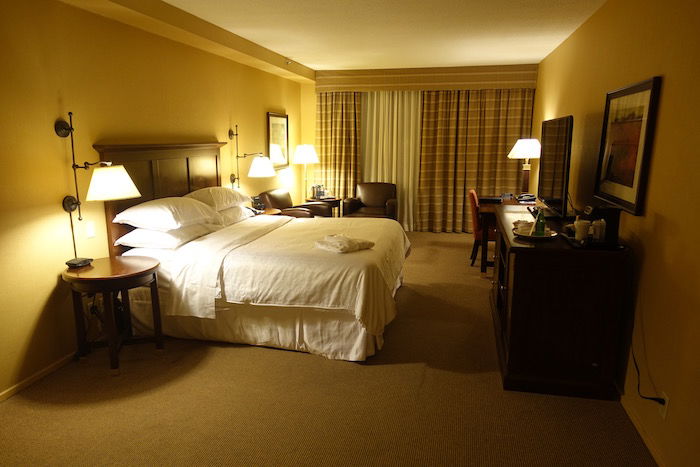 In Amman there are a few Hyatt and Starwood options. My trip was overlapping with Tiffany's trip to Jordan, and she was staying at the Grand Hyatt, so I figured I would do the same.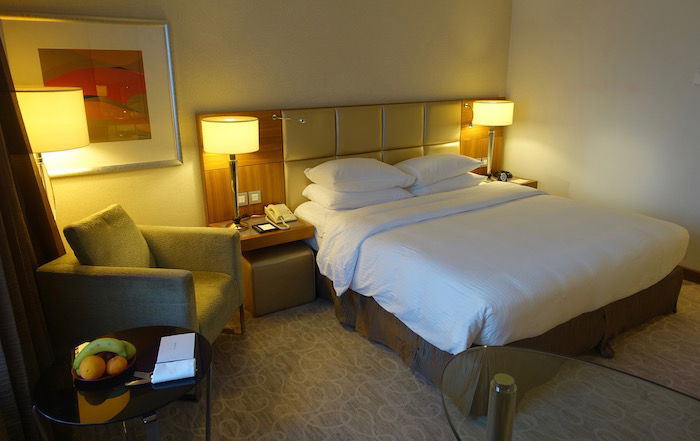 Then for the one night stay in Kuala Lumpur I was excited to check out the new St. Regis, especially as it's right next to the KLIA Express station, meaning it's easy to get from the airport to the hotel and back.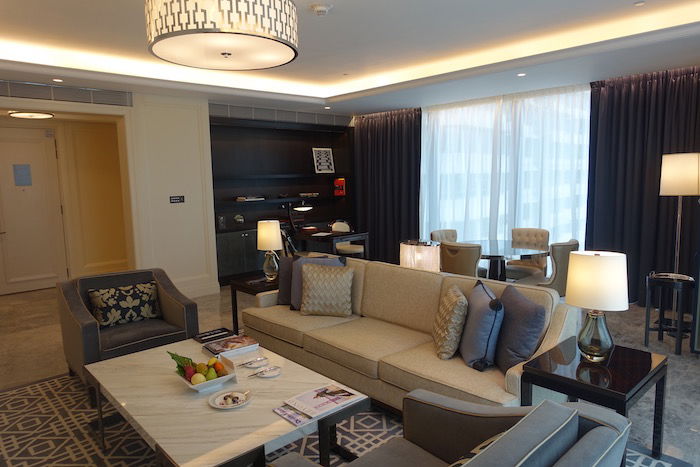 For my one night stay in Bandar Seri Begawan I was trying to decide between the Radisson and the Empire Hotel. The Radisson has a central location right in the middle of town and looks alright, while the Empire Hotel is apparently the nicest hotel in the country, but is also a bit removed. Since my goal was primarily to sightsee, I decided on the Radisson.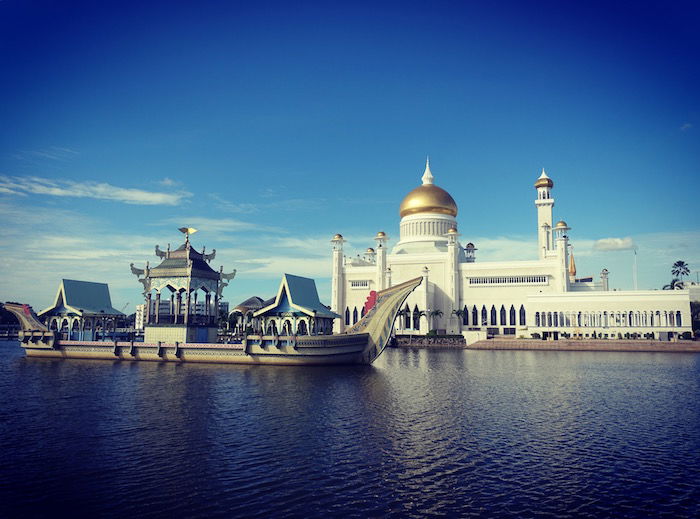 Lastly I had two nights in Dubai, and wanted to check out the new hotels being built in Al Habtoor City. This is a new development with three Starwood hotels. For the first night I decided to book the W Al Habtoor City, given my late night arrival.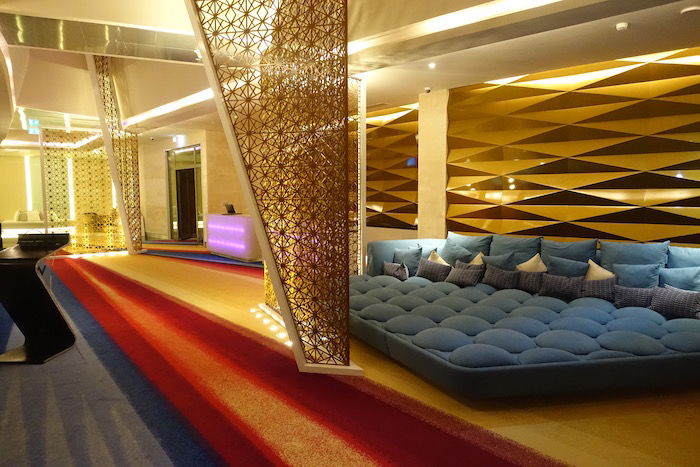 Then for my second night I decided to book the St. Regis Dubai, which I've heard great things about, and was keen to check out myself. It's right next to the W, so you can walk there in just a couple of minutes.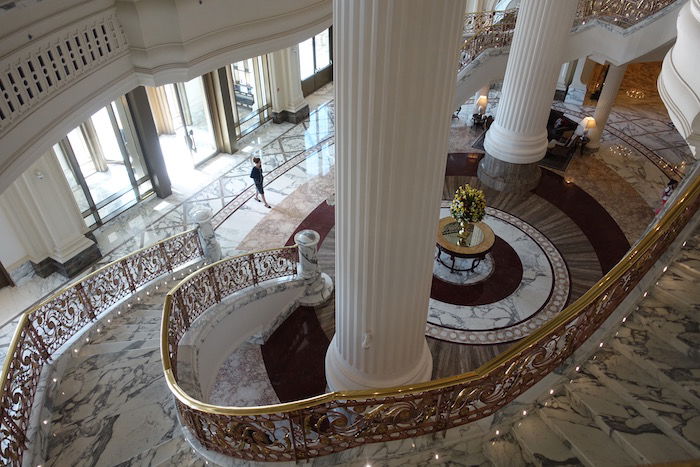 Bottom line
This was a really fun, and also really exhausting, trip. I was happy to be able to try several new airline products, visit some hotels that have been on my list, and also visit two new countries. I'm now working on planning my next crazy trip.
Stay tuned, I'll try to post at least one installment per day.