I am being compensated for speaking at the 2019 TravelCon event; OMAAT does not receive a commission on event ticket sales, we do receive a commission on the virtual pass.
Update to the update: Apparently the EarlyBird pricing has been extended through April 30th, so this is less urgent than we'd thought, but still a good reminder if you're considering attending TravelCon Boston.
OMAAT readers can save $50 on either the physical or virtual ticket with coupon code "50off"
More about the event in the original post below!
---
We get messages every day from folks asking for more details about how Ben got started as a travel blogger, or from people who have already started some kind of blog or content site and have questions for me about the practical details of everything that goes into dealing with an online business.
Obviously there are far more questions about miles, points, and travel, since that's the focus of the blog, but for those of you who are interested in these kinds of things, there's an event coming up that might be useful, so I figured I'd share some details.
To emphasize, this isn't something that is going to appeal to the broader OMAAT audience — if this doesn't sound like it's for you, it probably isn't, so please feel free to skip this post!
What is TravelCon?
Matt Kepnes of NomadicMatt probably receives even more questions about how to get started working in travel than we do, as his scope of work is broader. In addition to blogging he's produced eBooks, physical books, courses, and other resources, and so created TravelCon as a way to bring people together to learn about the business of travel.
It can definitely be challenging to navigate everything when you're first getting started, and whether you're envisioning your project as a hobby or the start of a business, there is a ton of information to filter through, so the focus of TravelCon is on providing attendees with practical, actionable tips for creating content online.
The goal is to help attendees jumpstart their sites and set themselves up well for the future — being passionate about your idea and having something unique to say is critical for having a good foundation, but there are tons of details beyond that. One Mile at a Time was intended to be more of a hobby blog, and didn't make a dime for the first two years (or really even attempt to). Even today we're dealing with the ramifications of how the site was set up, so we can appreciate better than most how helpful some tips and instructions can be at the beginning of the journey.
Pro tip: having WordPress default to creating attachment URLs for all your images is a really bad idea if you think that in 11 years you might have more than half a million pictures of airplanes and hotels.
What are the sessions like?
Workshops will get into everything from the nitty-gritty of what email newsletter services you should consider, to things to consider with social media campaigns, to how to structure advertising arrangements, to dissecting the various opportunities for building and promoting online content, and other things relevant to managing a website.
There will be lots of time spent on travel as well, and with a huge variety of speakers and attendees there will be a great variety of perspectives and travel styles to learn from.
In addition to sessions on the business of blogging and internet content creation, there will be some panels and workshops on other topics, such as photography, writing, and the best part — traveling.
I'll be joining Ricky Zhang, Stefan Krasowski, and Gary Leff for a panel on the business side of "travel hacking," as an example.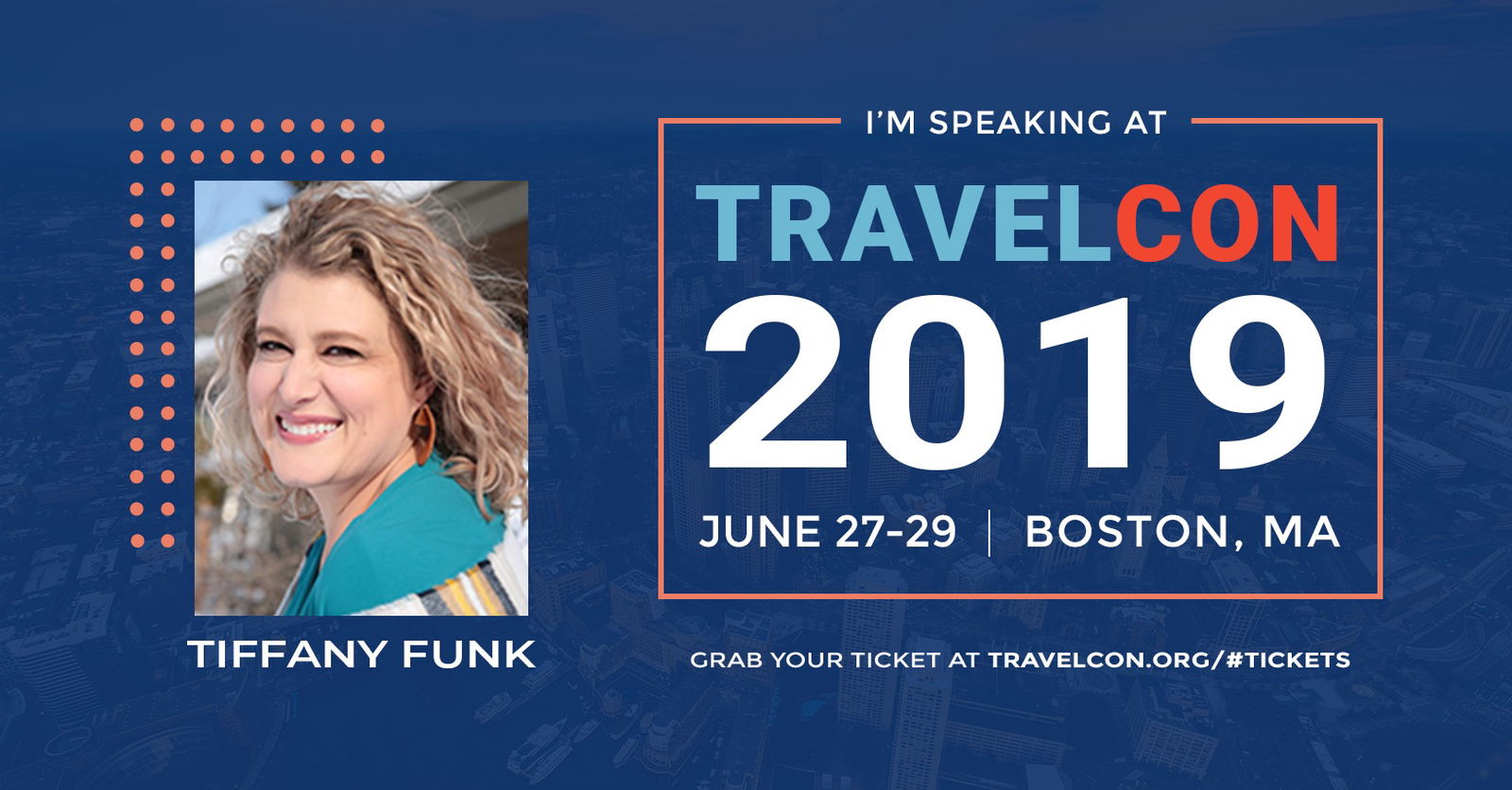 With the four of us attending, there should be some fun conversations about the business side of miles and points blogging. Our corner of the travel space has very different standards and expectations regarding disclosures and the relationships between brands and content creators, so I think that will lead to some interesting dialogue.
Sounds interesting, but I'm not starting a travel blog
The emphasis is obviously on travel, but many of the sessions would probably be applicable to people who like travel, but have a different core focus for their own online work.
As an example, my niece has a little beauty channel that she's playing around with, and will also be studying abroad next fall, so I'm bringing her to TravelCon with me to get inspiration from people who travel in different ways, and to get some roadmaps through the maze of online content creation.
Still, it's not for everyone. If you're not some kind of online content creator, I think you'll find very limited value in attending. And if you are creating in a different niche, there may be a more specialized event that is more relevant to your area.
How much are TravelCon tickets?
Tickets for content creators are $399 through the end of March April, and $499 afterwards. That's a hefty price, but covers three days of sessions and workshops, and people I know who attended last year felt like they more than got their money worth.
OMAAT readers can also save $50 on the ticket price (which stacks with the $100 early-bird discount being offered through March 31st) with coupon code "50off".
There are also industry tickets, which if you're reading this from a PR firm or travel company might be worth checking out.
And if you don't like the idea of attending a big event, and don't think you'd find value in the networking opportunities (Hello, fellow extreme introverts!), there's also a Virtual Pass for $149. This is a great way to get a ton of information for a comparatively low-cost, so is worth considering if the time and money commitment of a three-day event doesn't make sense for your situation.
Bottom line
I generally avoid broader-travel events, as I don't feel like I have much in common with the crowd that is looking for the best ways to get local tourism boards to sponsor trips for them, but I think the emphasis on actionable tips sets TravelCon apart.
If you're engaged in online content creation (or are considering starting something in the travel space), I think this will be a worthwhile event. And even if you aren't big into conferences, the material provided in the virtual sessions should be pretty valuable.
Let me know if I'll see you in Boston!