When it comes to trip planning, there are a variety of planning and organization apps out there. In my experience, most of them have some kind of major deal-breaker, so choosing a tool ends up being a very personal decision.
While I've tried an assortment of planning tools over the years, none really fit my needs. Most seem to be either too automated, or require too much manual sorting, so I'd sorta given up. I recently came across a new-to-me tool called Travefy which I really like.
I've used Travefy for two big trips now — my New Years trip to Jordan (trip report coming next I think), and a big European trip with my mom for her birthday (trip report coming maybe). It's not perfect, but I've found it to be pretty useful, and think some of y'all might enjoy using it as well.
For what it's worth, I know no one at Travefy, and am not even entirely sure how they make money. I just like the tool so figured I'd share.
Plan a trip
Obviously, as Travefy is a trip-planning tool, that's the main component. From your account home page you can see all your past and current trips, or start creating a new trip.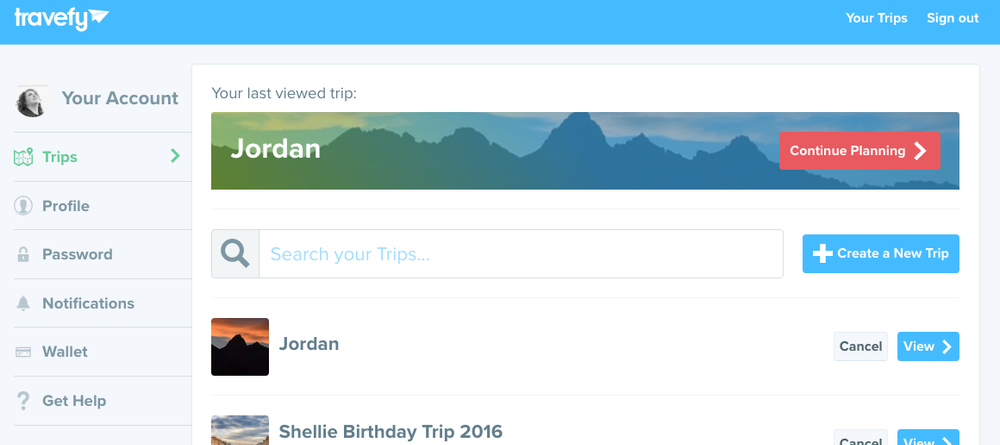 Once you have a trip created, you can start adding things to the itinerary. Travefy breaks things into six categories, each of which will have their own icon later.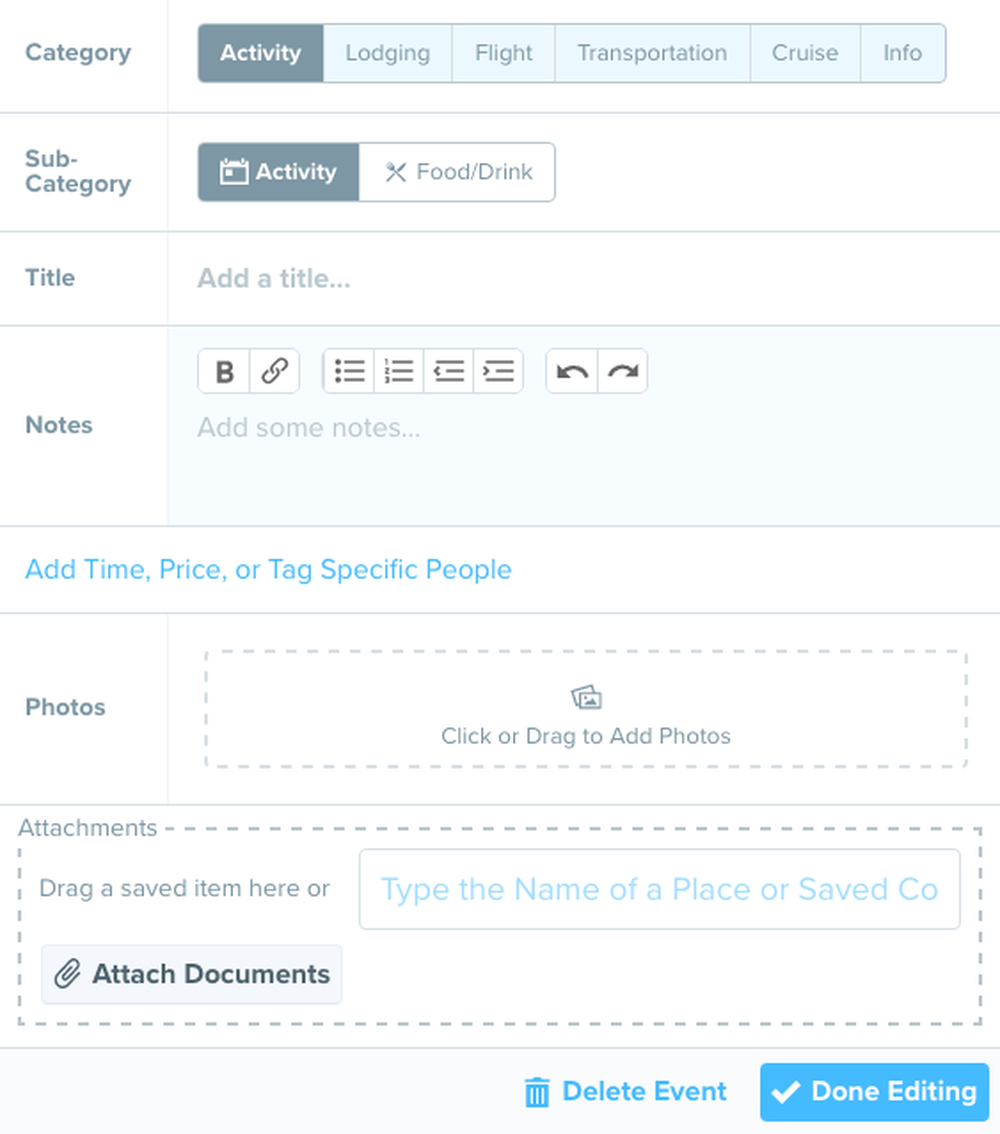 You can enter information as much information as you want manually, including photos, attachments of eTickets, links to other websites, or really any notes you can think of.
You can also search for saved items that other people have created, or that are in the Travefy database.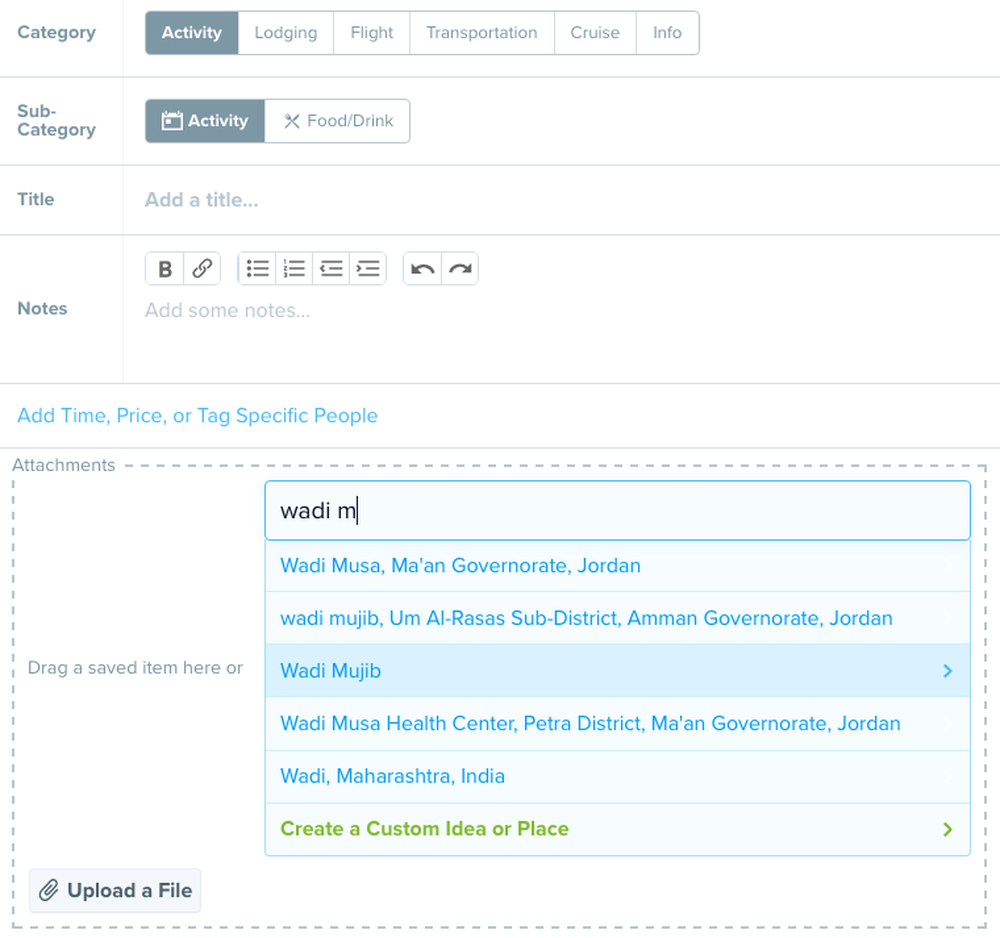 You can also add specific dates and times for an activity, or just "Day 5" if your travel plans aren't that firm yet.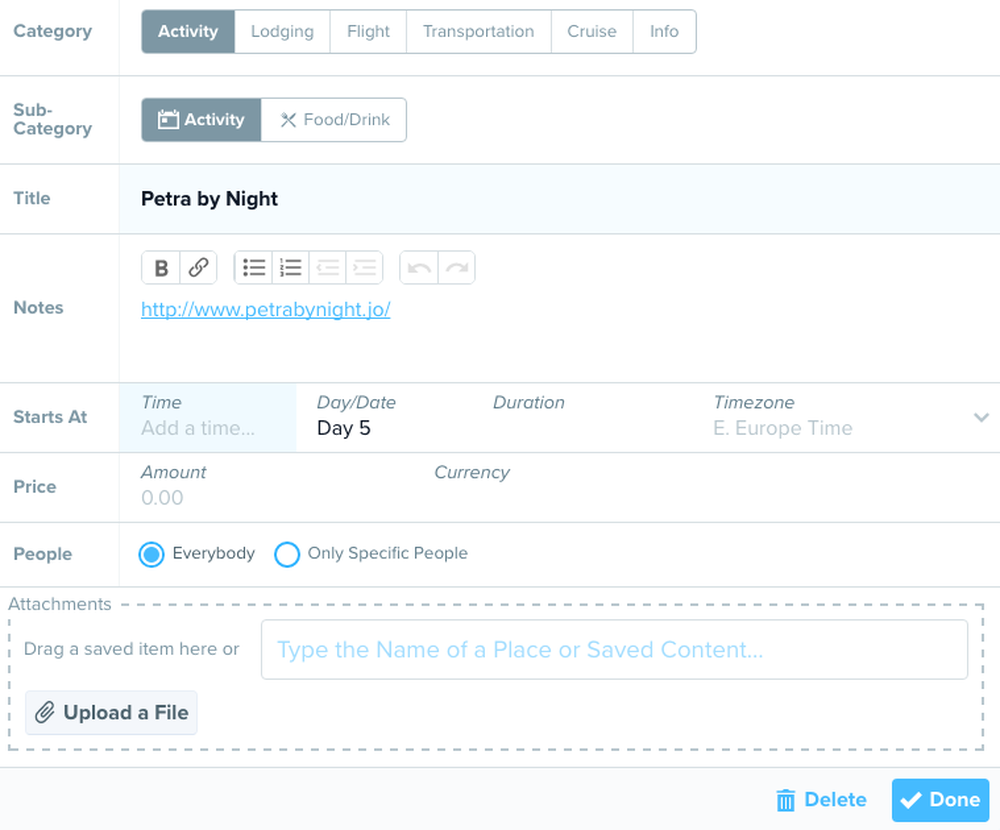 You can also add prices for certain events, and select whether the entire group will be participating or just specific people (this is a very useful functionality when the group has separate flights).
Speaking of flights, once those are booked you can add them to the itinerary, and the dates for your other activities will get automatically filled in. Travefy is linked to FlightStats, so you just have to enter some basic details: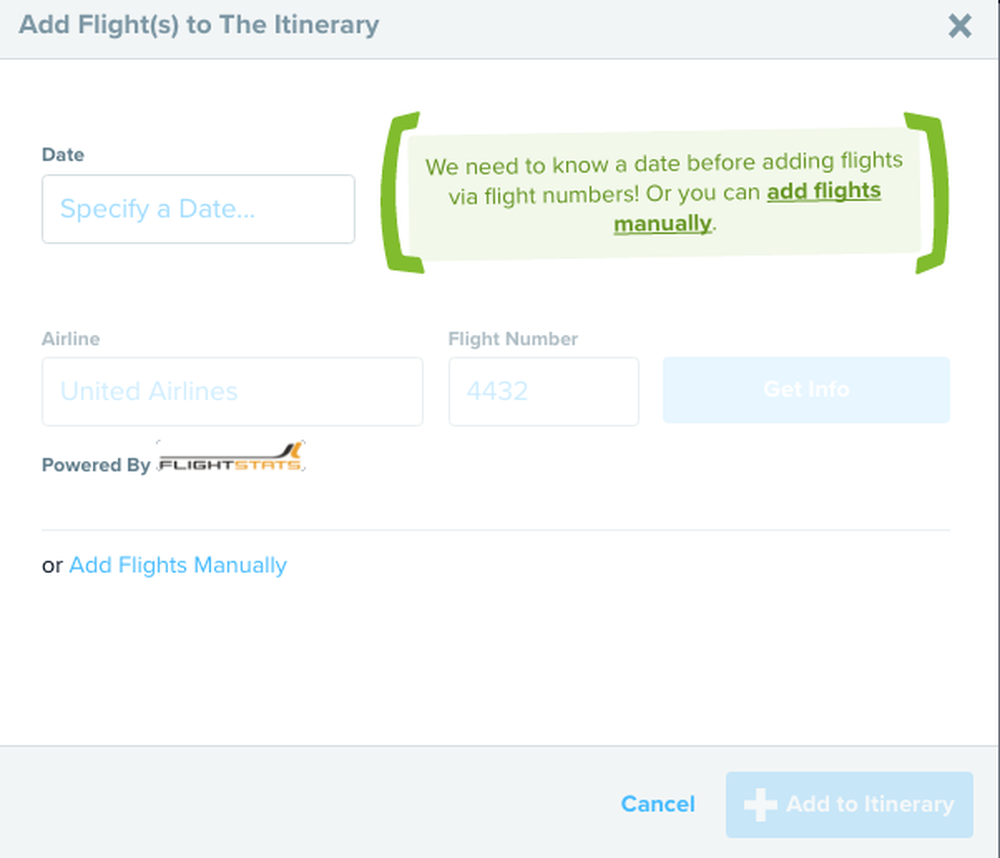 When it comes time to add lodging, you will be prompted to search for the hotel, versus entering info manually. Every hotel I've even considered staying at seems to be searchable, even a tiny family-run property in a town few have heard of.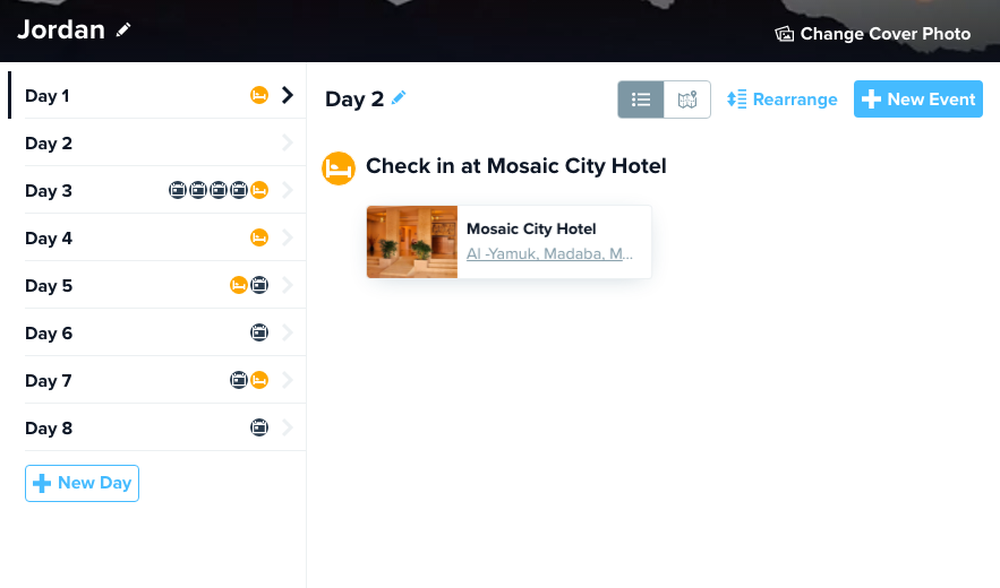 Adding hotels this way is a smart option, as it enables you to easily pull up contact information later on.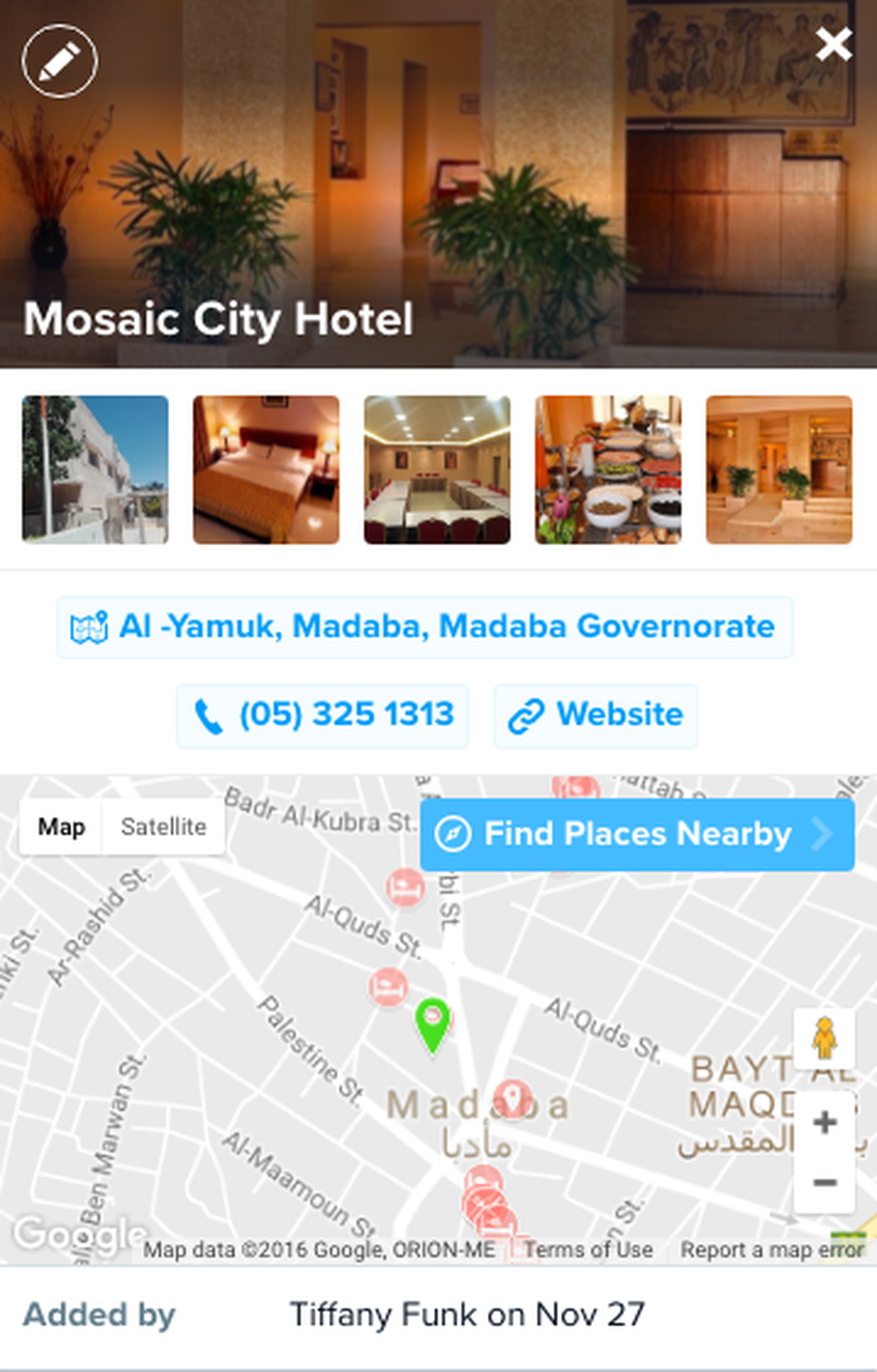 As you build your itinerary with activities, you can also add notes to yourself for later. On one day of our trip, for example, I wanted to include specific details about timing, and pasted in some specifics from our ecolodge.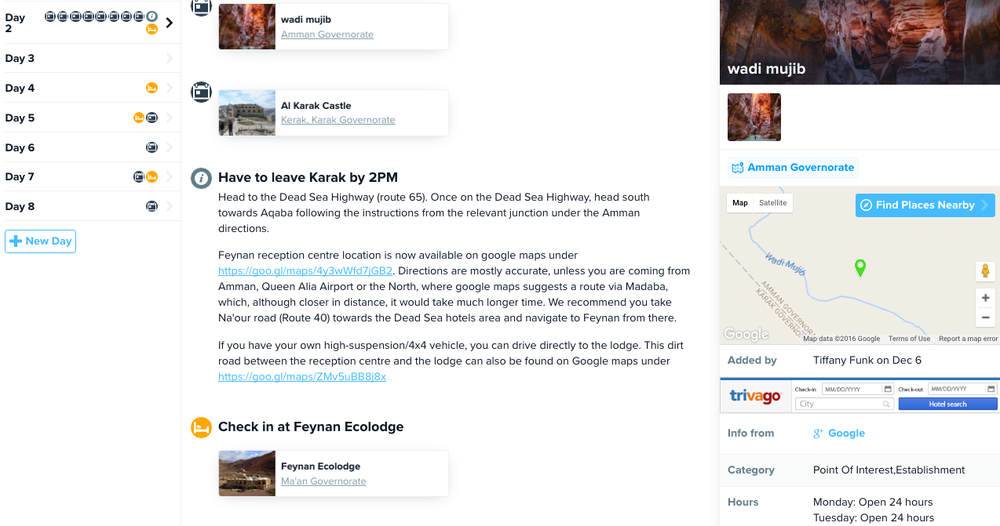 On the far right-hand side of the screen is a column for planning and discussion. You can maintain a group chat for the trip, create polls on potential activities, or add some activity ideas without necessarily assigning them to a day.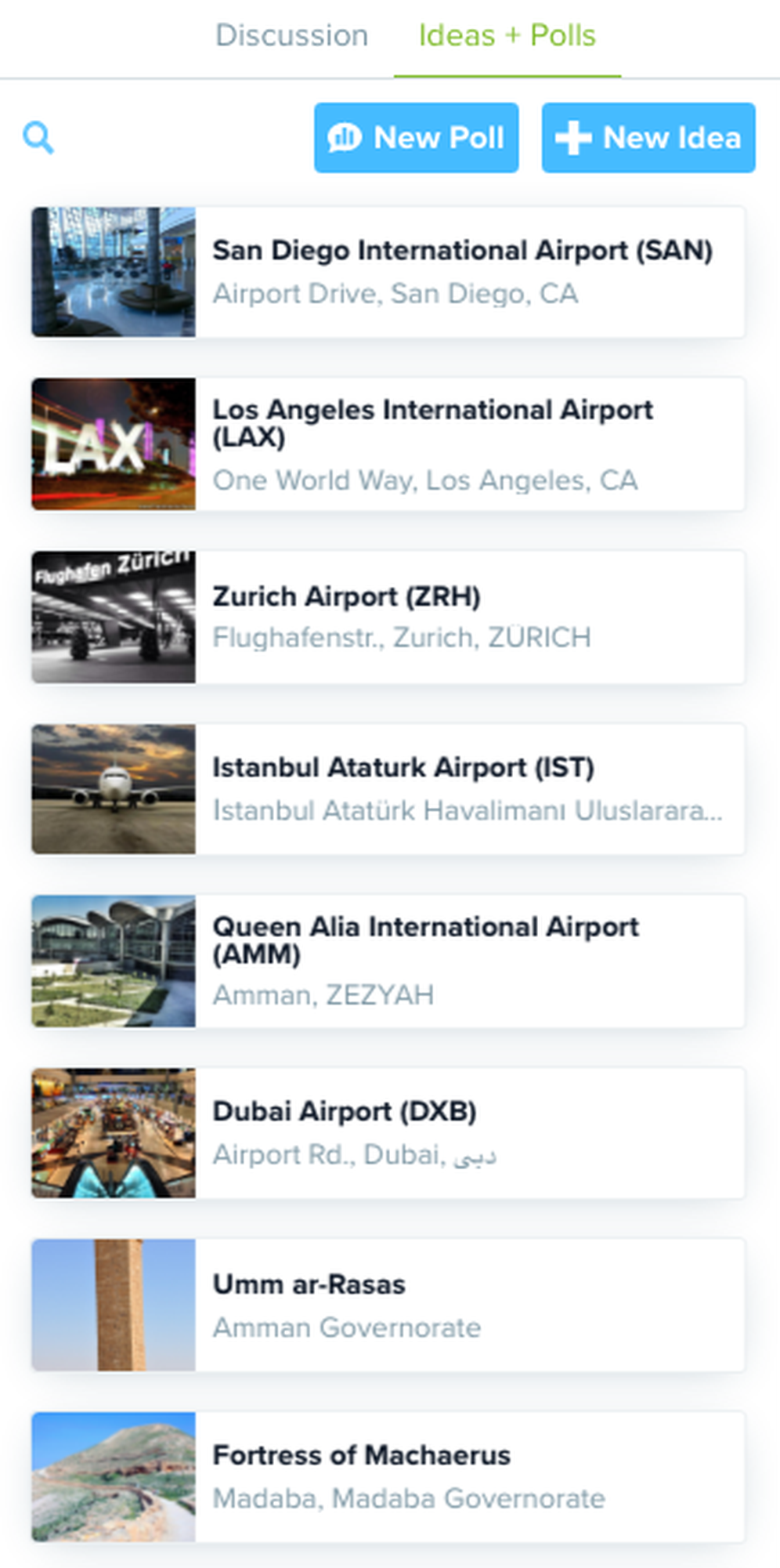 The one thing I don't like about this feature is that flights and hotels get added to this column as well. While it can certainly be an adventure, I'm not sure transiting the Istanbul airport counts as an activity.
There's also an explore tool to help you find things to do in or near an area: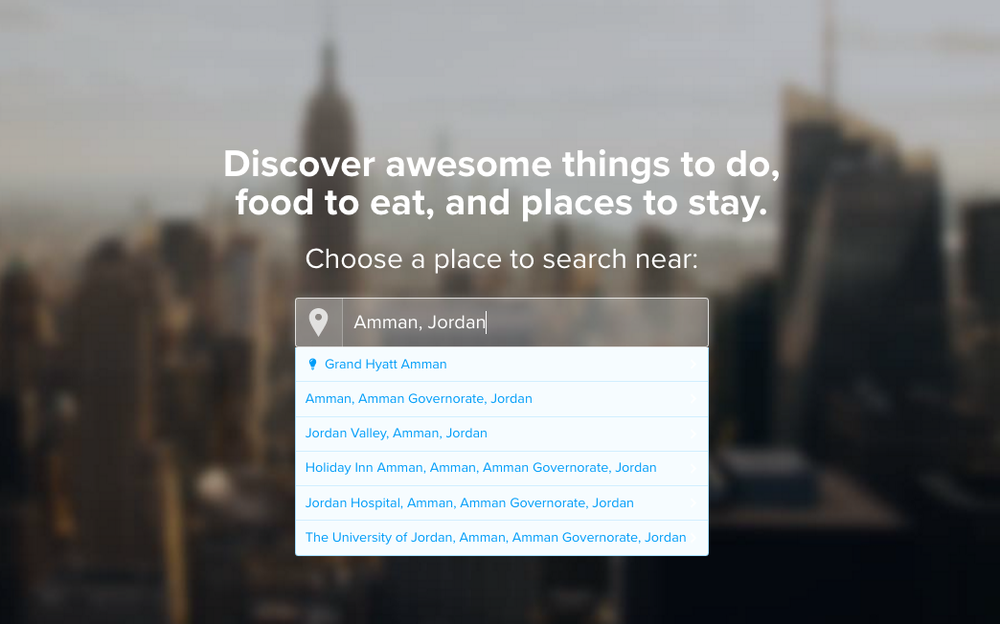 I haven't played with this that much, but I can see how it could be helpful in some situations.
As you add events to your itinerary, it will start to look like this: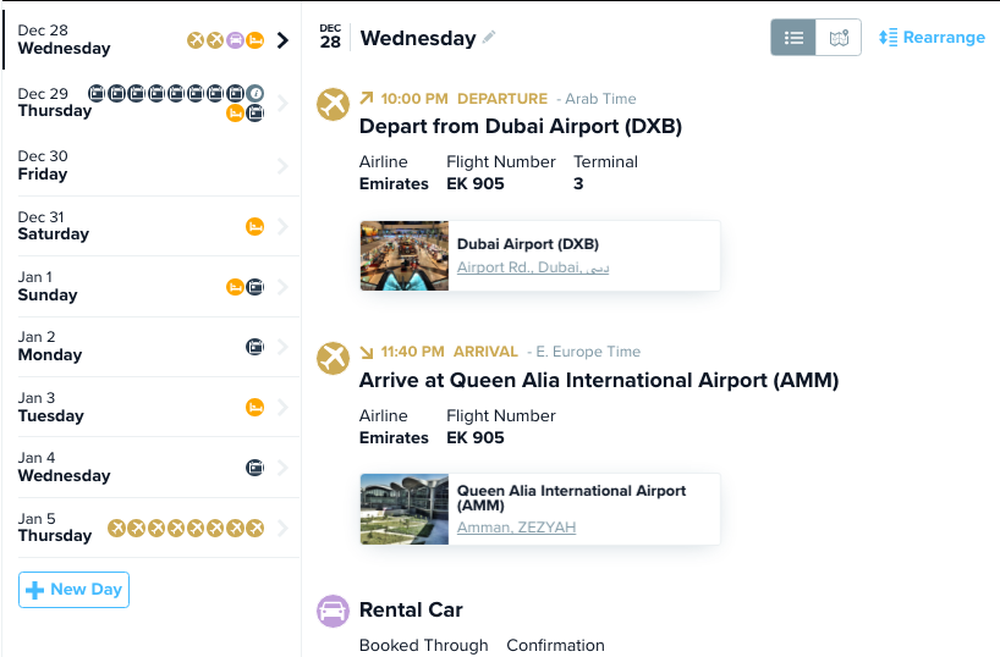 You can still adjust everything, and activities are easily dragged from day to day. The itinerary defaults to a list view, but you can also display a given day on a map: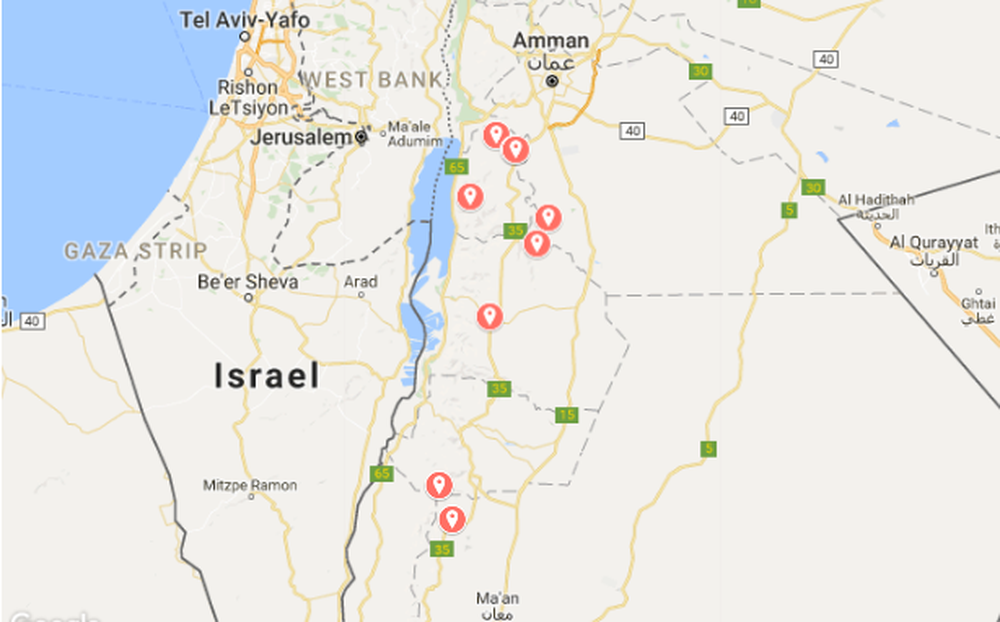 Yes, that was one day of driving, and no, I'm not sure it was the best idea. At least not in winter, but more on that in the trip report.
Share the itinerary
In addition to inviting collaborators, Travefy makes it easy to share trip details with others. In the upper right choose "Share/Download" and decide how to share the trip.
You can do something as simple as sending a link to the itinerary: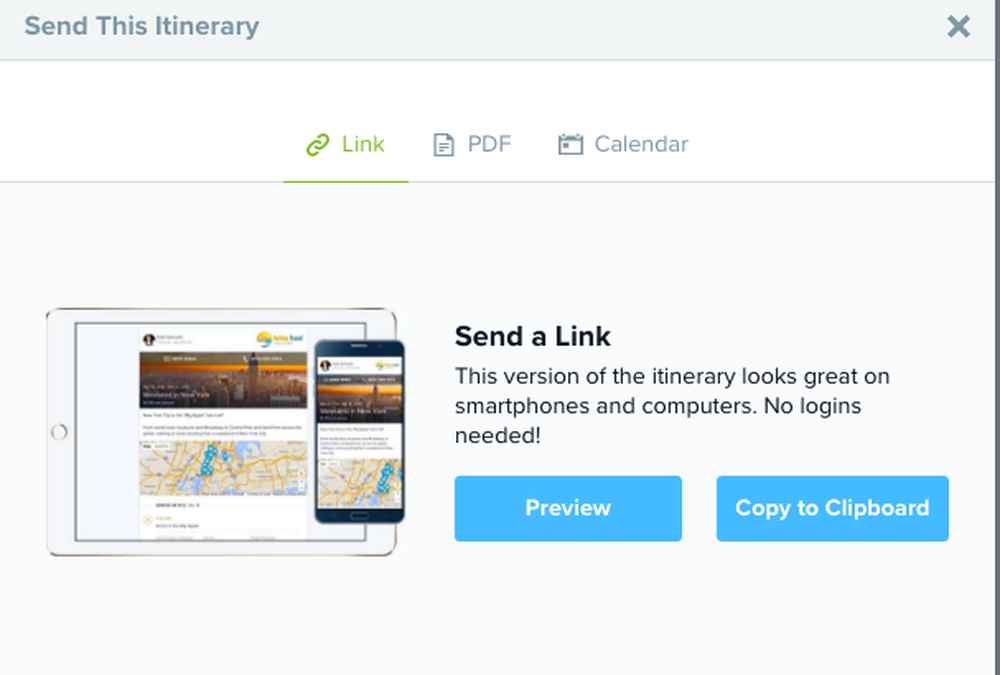 Sync with a calendar tool: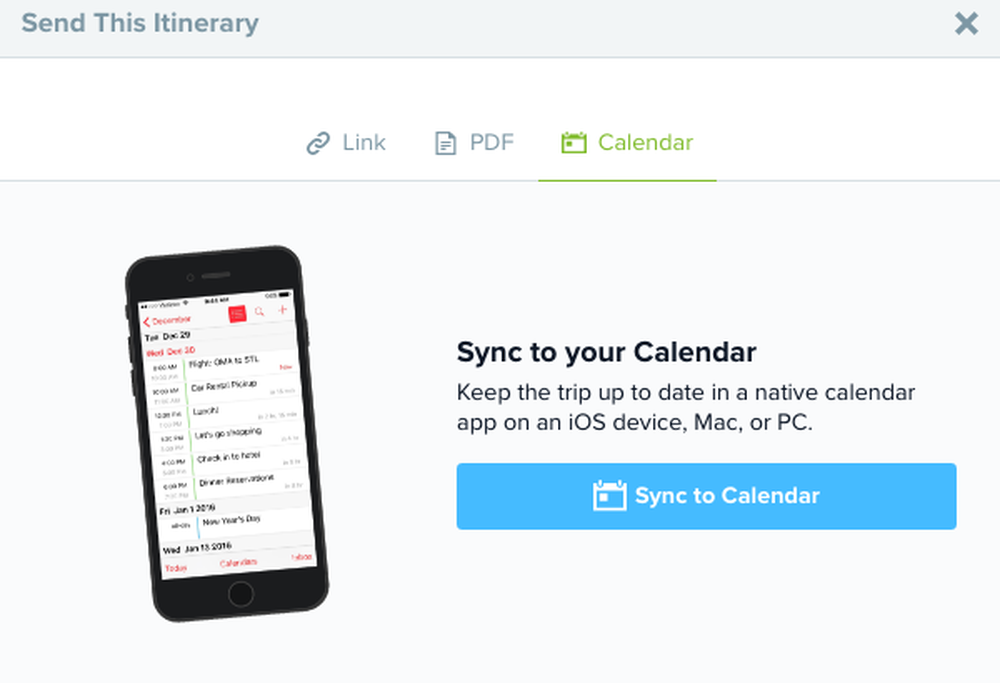 Or download a PDF: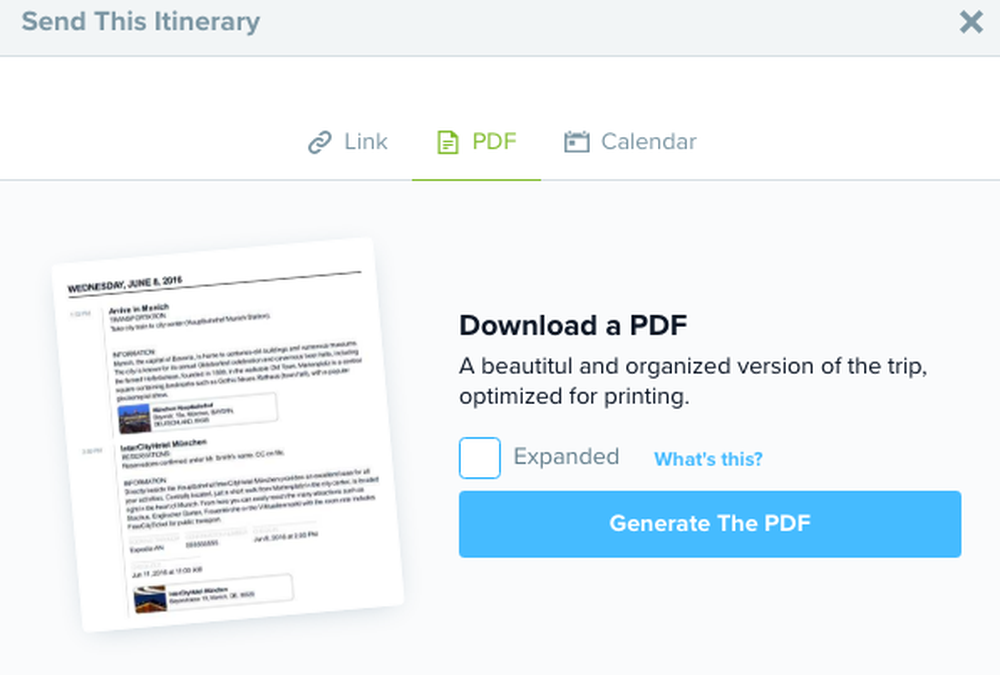 The PDF option is actually really nice for those situations (or people) where paper is needed. My full Jordan itinerary ended up being 16 pages, which exceeds my enthusiasm for schlepping paper around, but the summary page was nice to leave with our parents.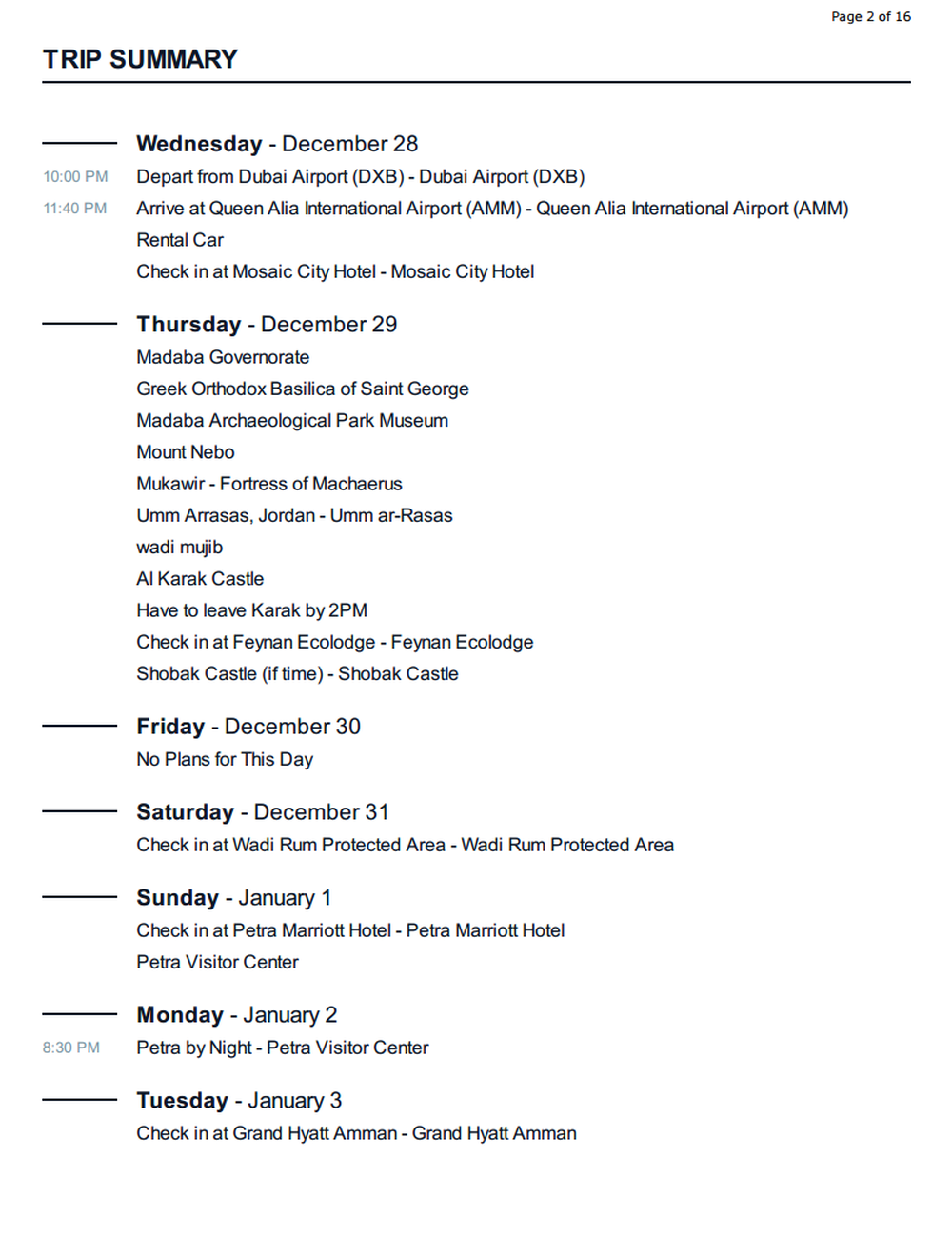 We had a lot of spread-out ground activities on this trip, so this was a great way to keep our must-dos organized.
Share expenses
One of the challenges of traveling (or doing anything) with a group is the "who pays for what" rigamarole. Even when everyone organizes their own airfare there are still cab rides, meals, admissions, etc., and it can certainly be easier to have one person pay in each place versus always dividing the bill.
Travefy simplifies the "settling up" aspect of the trip by letting everyone enter expenses for the trip, noting who paid for what, and then tallying up everyone's expenses at the end.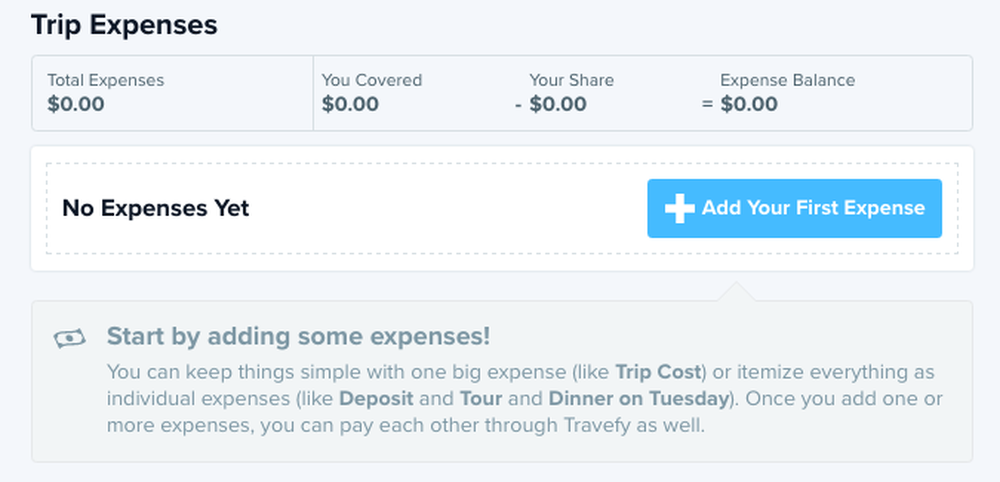 If you've used Splitwise it's a similar concept — everything is reconciled at the end of the trip, and everyone can see what they've paid, or who they owe.

You can technically use Travefy for handling the actual payments as well, but given the fees on some methods I wouldn't necessarily recommend it.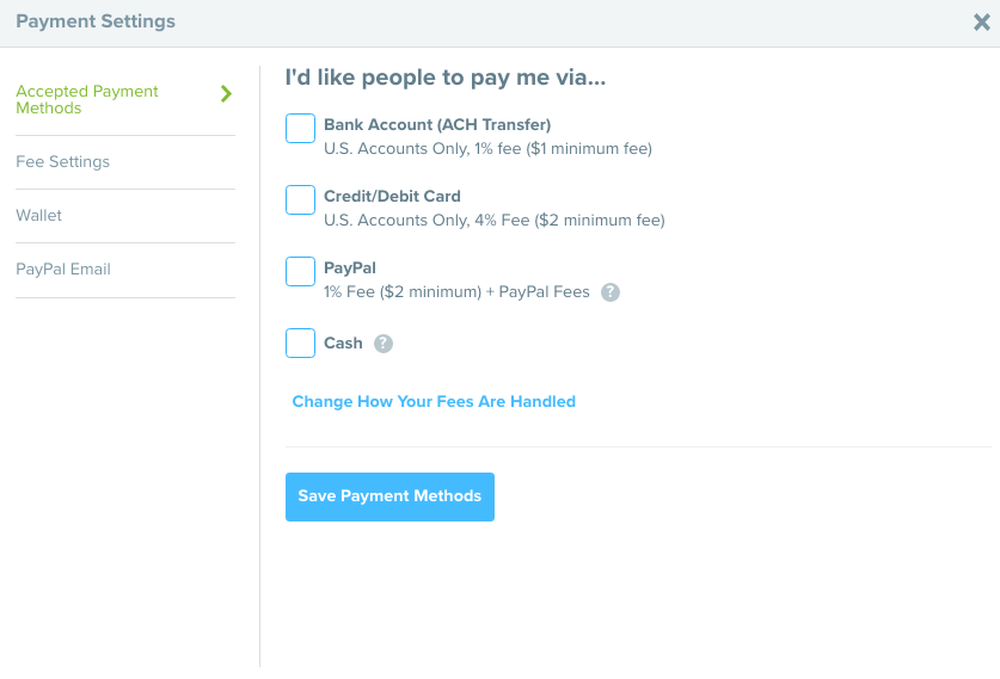 Travefy lets you note cash payments, so I would probably use Venmo or PayPal or whatever and then just record it, personally.
There's an app too
For reasons I don't quite understand, the app isn't called Travefy. At least not in the Play Store. Instead it's called "Our Itinerary," which is I suppose fine, but isn't necessarily intuitive.
The app itself is also rather static — you can't add new things to the itinerary, or rearrange your trip. But you can continue the discussion with your group, or open a browser to edit on the main site.
There are two things I really like about the app though:
If Travefy knows the address of an activity, it will offer a "Navigate" button that launches Google Maps
The same goes for the contact details of an activity — if it knows them, Travefy will easily launch the website or call the location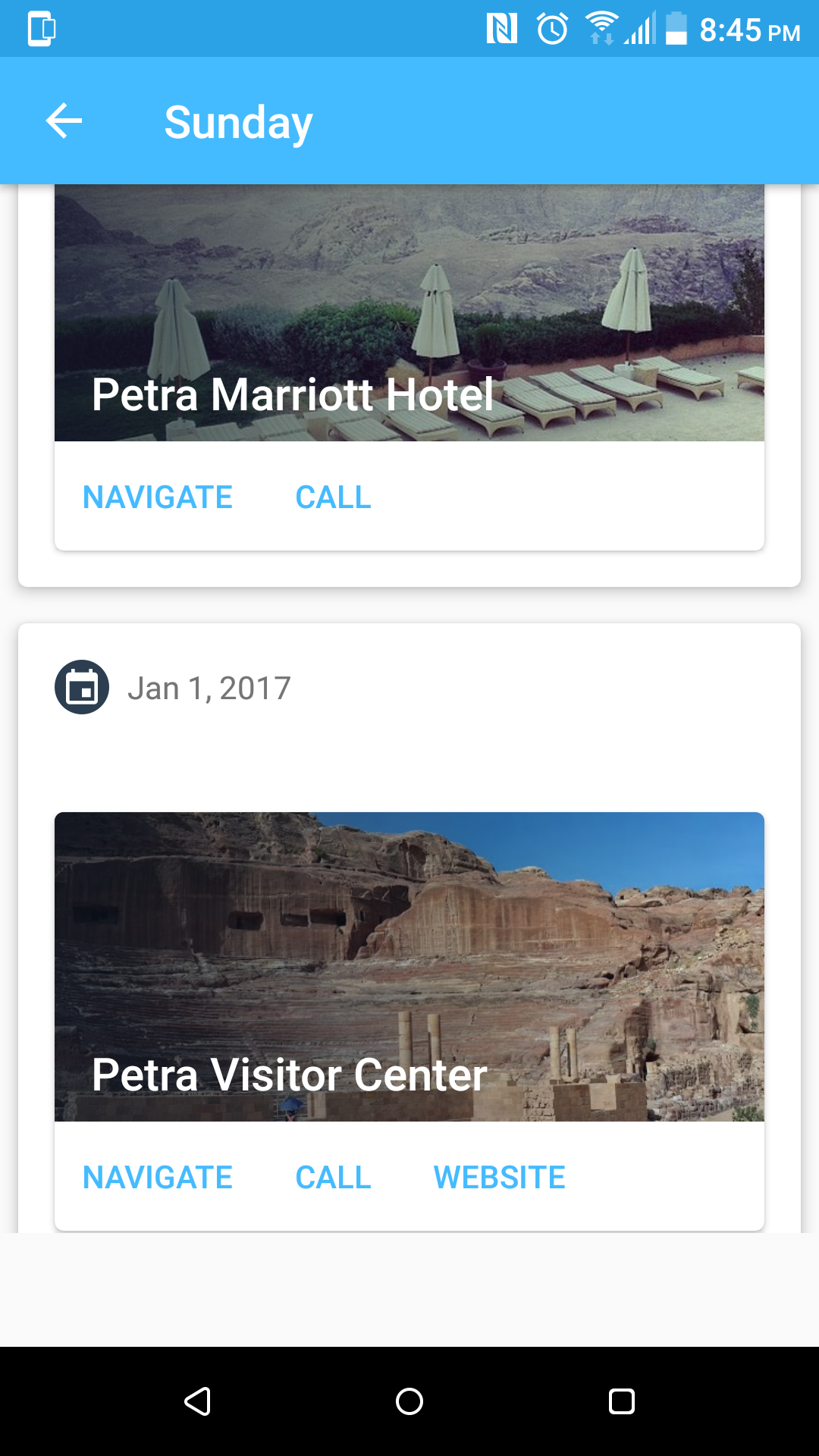 That can be pretty handy on the road, and makes a nice companion to the more robust desktop planning tools.
Who shouldn't use Travefy
Travefy doesn't have any sort of auto-sync with flight plans. You have to manually enter your flights, and if you want active monitoring of your reservations you'll need to do that elsewhere.
Not having that functionality is a bit of a plus for me — there are enough flight itineraries going through my inbox that services like Google Now that scrape email for flight info are annoying in my case. I never had great success with TripIt for similar reasons, and ended up feeling like I was spending a lot of time managing the software for no real benefit. So I don't mind entering flights manually.
In terms of flight monitoring, if I'm traveling with a group, I've got the flights covered. The last thing I need is for everyone to get a notification about a five minute Delta schedule change and send me messages asking what they should do.
But, if not having everything in one place is a deal-breaker for you than you should probably use something else.
Bottom line
Not everyone needs a trip planning tool, but if you like the idea of having a collaborative space to share ideas and compile itineraries, Travefy is a great one. The click-and-drag functionality is great for building itineraries, and the cost-sharing setup is cool.
So I'd recommend giving it a spin for your next trip. Overall I really like it, despite some quirks that could definitely be improved upon.
Do you have a travel-planning tool you love?