T-Mobile has become the "go to" wireless carrier for international travelers, thanks to their revolutionary Simple Choice International Plan, which offers automatic coverage in over 140 countries around the world, with unlimited data and texting at no extra charge, plus a cost of just 20 cents per minute for calls.
I still haven't made the switch to T-Mobile, even though I really should. I guess I'm just complacent sometimes, and was perhaps hoping the competition would match (though they haven't). There are also other options out there, like Google Fi, which Tiffany recently wrote about.
As if T-Mobile wasn't compelling enough for the frequent traveler, they've just added another awesome perk. Starting June 13, T-Mobile customers get an hour of Gogo inflight Wi-Fi on their smartphone on every flight, plus unlimited messaging (including through text, iMessage, WhatsApp, Google Hangouts, and Viber).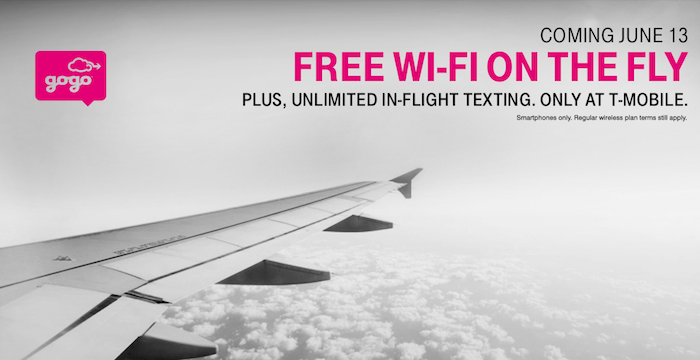 Here's a graphic which explains how the benefit works: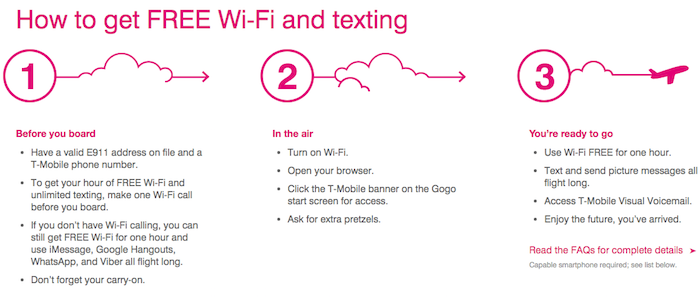 This might just be what I needed to finally switch from AT&T, which I've been wanting to do for quite a while now. While I've long had a Gogo monthly membership, with this perk I might just take advantage of the T-Mobile benefit for most flights, and on longer travel days I can purchase a 24 hour pass for $16.
For the casual traveler I think this is incredible, though. The average person is probably more than happy being able to use inflight Wi-Fi for an hour, and being able to message the whole flight. This really is a huge value add perk, in my opinion.
What do you make of this new T-Mobile Gogo Wi-Fi perk?