One of the things I really struggle with is how to stay connected on the road. On my recent trip to Beijing the internet at the hotel was essentially unusable, which severely impacted my ability to stay connected, and threw off my schedule by several days.

T-Mobile recently released their Simple Choice plan, which is targeted towards international travelers. The idea is that your phone just "works" upon arrival in a new country, which is certainly compelling:
There's no need to purchase an expensive international plan since it's automatically included with almost every Simple Choice postpaid plan. As part of that plan, consumers get unlimited international data and texting in 122 countries at no extra charge and flat-rate calls for just 20 cents a minute. And the best part, consumers don't have to do a thing. No hoops to jump through, no special international plans to sign-up for, they just show up to their location and their phone works.
As part of their marketing campaign, T-Mobile asked if I would review the service on my next international trip, and offered to provide me with a "loaner" phone.
There are a couple of challenges here, the first being that I try to avoid taking comps of any kind unless there is something in it for you guys as well. That's obviously not practical when it comes to phone service, though for what it's worth T-Mobile is currently offering a seven day "test drive" for anyone who wants to test their domestic service.

This is a brilliant marketing move, in my opinion. Giving people the option to test out the product in advance is smart, especially as many people have probably had the same phone plan for years and are hesitant to switch.
Anyway, the bigger issue with reviewing the international features is that my travel plans have been changing almost daily. I've been trying to cover several different inaugural flights, and they keep getting pushed back for one reason or another. I had originally planned to review the T-Mobile service on a trip to Indonesia, and had made arrangements for T-Mobile to ship the test phone to me in advance, but ended up canceling that trip literally the day of.
However, my friend Tiffany was leaving that same week for a trip to Southeast Asia, so I asked if she'd be willing to test out the service on her trip. She was on the trip where we compared international data rental plans, and is better with technology anyways, so this is probably more helpful in the long run regardless.
Outside of the phone and wireless package itself, neither of us have received any compensation or consideration in exchange for this review. All thoughts, comments, and opinions are either hers or mine, and not those of T-Mobile.
---
Hello again!
A few weeks ago I was staring at my suitcase in frustration, trying to figure out how on earth I was going to fit four pair of shoes in my 20" carry-on when the phone rang.
Ben: Did you get a FedEx package for me today, by chance?
Me: Yep! Is the plan still to meet in the oneworld lounge at LAX tomorrow, or what time is your flight?
Ben: Sooooo, about that….
Which is how I ended up taking another piece of technology with me to South East Asia.
Fortunately the HTC One M8 they sent used the same chargers as all my other stuff, otherwise we'd be re-evaluating our friendship instead of reviewing phone service ;-).
To give you a bit of background, I currently spend about half the year abroad internationally, and feel like I have my tech setup pretty dialed-in. I'm sure there's probably a more efficient or economical approach (and I'd love to hear it!), but this works pretty well for me.
I use a ton of data, and have a near-constant need for connectivity. I can get by without phone service as probably 90% of my phone calls are made through GrooveIP or Google Voice anyways, but slow internet is a deal-breaker. I also (probably irrationally) place a high value on the block of time between wheels-down and reaching the lounge or hotel. I can get an astounding amount of work done on a moving sidewalk or on a train, so having service right when I land is a huge perk for me.
Currently, I use an unlocked HTC One with a grandfathered Sprint unlimited plan for my domestic service. The data speeds are fast enough to tether my laptop to, which I do pretty frequently, and haven't had any issues with throttling or anything like that.
I also have an Italian Vodafone SIM card that "lives" in my phone. This is a prepaid plan that gives me 2GB of data per month in Italy for €17, and then roaming anywhere else in Europe or the UK is €3 a day. I just load up the account if I'm going to be headed that way, and it works when I land. Easy peasy.
For longer trips, or travel outside of Europe, I also have an unlocked mobile hotspot. This is seriously the best purchase I've ever made, and picking up a local SIM card is generally as simple as smiling to the person at the kiosk and handing them the hotspot. Data-only packages are typically pretty reasonable, especially given that you can have multiple devices connect to one hotspot, so it's great if you have multiple people traveling.
Again, I am positive there are less-expensive options, but this is easy, at least for me.
With that out of the way, let's talk about the T-Mobile Simple Choice experience. Here's a brief overview of the service in the cities I visited, then I'll go into further detail below:

Domestic service in the US
Out of the box, the T-Mobile service at my house in San Diego blew Sprint out of the water. Seriously.
Like, remember when we all had dial-up at home and then went to college and they basically had magic coming of the ethernet ports? It was like that.
So that aspect at least was really impressive, and the service on the way to LAX was great as well. Even in areas where I typically don't have Sprint data coverage (like around San Onofre) I still had reception with T-Mobile.
It is worth noting that I had the opposite experience in Chicago though. This was at the tail end of my trip, so I'm not sure if that had any impact, but the T-Mobile data situation there was impossible, while I had no issues with my Sprint phone. Sending a text through Google Voice (which uses the data connection) was taking 10-15 minutes, if it sent at all.
If someone lives in Chicago and can report back on the T-Mobile situation there that would be really helpful, actually. It could certainly have been a re-entry issue with the phone itself, and I don't really have any input otherwise.
International Service – Hong Kong
After the amazing coverage in California I was really excited to see how the phone worked overseas.
So after a perfect flight on an airline that actually knows how to provide personalized service to non-German speaking passengers, I turned the phone on and waited for magic to happen.
Which, to be honest, was quite possibly the most frustrating technology experience I've had in recent memory.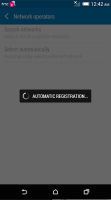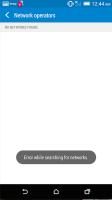 Five hours later, success!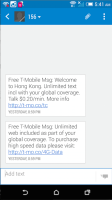 Annnnd, then back to nothing: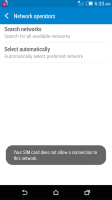 I was only in Hong Kong for one night, so didn't take the time to call T-Mobile's tech support, but never had voice or data service for more than maybe 7 minutes. I did reset the phone, turn mobile data on and off, and toggle every other setting I know of (and keep in mind I use a phone nearly identical to this one on a daily basis, both home and abroad).
Scott had similar issues in Hong Kong, and he's much smarter than me, so I'm thinking there are probably some extra steps or settings that need to be managed for the T-Mobile products to work well in Hong Kong.
Based on my other experiences I don't think this is a deal-breaker at all, just something to be aware of so you don't feel like a crazy person if it's not working for you.
International Service – Langkawi
Landing in Malaysia the following afternoon, the phone worked perfectly!
Literally, within a minute of taking the phone out of airplane mode I received a text from T-Mobile, and I had 3G service immediately.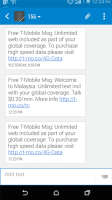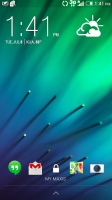 The connection was great at the Kuala Lumpur airport (which I would expect), and even after taking a domestic flight to Langkawi the phone worked perfectly.
I had great service the entire time I was there, which is impressive for a more rural area, and the T-Mobile global network even made it possible to connect to Thai cell networks, which were stronger in many areas.
So, super awesome, really impressive, and couldn't be happier.
International Service – Kuala Lumpur
Service was similarly flawless for the first day in Kuala Lumpur. We were there for a wedding, so were all over the city (if you've ever been in a wedding, you know how that goes), and had consistently great service. I was able to manage several email accounts, order cars from Uber, and, most importantly – upload pictures to Instagram with ease.
(As a side note, I think the camera on the HTC One is better in low-light conditions than the new HTC One M8. Not like this is a phone review, and this is still great for freehand-through-glass-from-an-overly-florescent-room, but just in case anyone was wondering.)
Halfway through the time in Kuala Lumpur I started having the same issue where the phone couldn't find a network to connect to as I'd had in Hong Kong. I have no idea why this started happening suddenly, but was able to call T-Mobile and speak with someone at tech support.
I'm actually glad for the experience of calling in, as their service staff was phenomenal. I spend pretty much my entire life on the phone with front-line phone representatives, and they are rarely pleasant, much less competent. The people I spoke with at T-Mobile were sharp and friendly, which was a really refreshing change.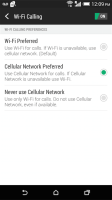 They were quickly able to walk me through changing a setting on the phone which was buried under "WiFi Calling." I'm not sure if this is a feature of all Android phones, or is specific to HTC, but that seems like a pretty odd place to have a setting that basically turns off the phone antenna.
So, if this is happening to you, make sure you've selected "Cellular Network Preferred," which isn't intuitive to me, but there ya go.
Other than that glitch, the service worked really well, and I was totally happy. There really weren't any coverage blackouts or dead zones, and it was really nice to have data coverage while sitting in jams for hours on end. (Gotta love KL traffic!)
International Service – Siem Reap
Service here wasn't as fast as in Kuala Lumpur, nor would I really expect it to be.
But I consistently had 3G service within the town of Siem Reap, and generally had at least 2G throughout most of the temples in Angkor. There were some more isolated areas where I barely had cell service at all, but at one point the connection was still strong enough to have a Hangout with my mom and show her the baseball-sized scorpion I'd just nearly stepped on. Because that's the kind of thing all mothers want to know about, and I am a great daughter ;-).
Also, technology is really amazing, when you stop to think about it.
International Service – Singapore
I was only here for a night, but the connection was seamless.
The phone once again worked immediately upon arrival, speeds were consistently fast, and coverage throughout the city was great.
Overall Impressions & Pricing
The T-Mobile Simple Choice plan is a fantastic idea, and I really hope this idea takes off with other carriers as well. Other than the minor issues with settings I didn't have any problems, and for a situation where I was in multiple places for just a few nights at a time it was certainly easier than swapping SIM cards in and out.
As I mentioned earlier, I've had the same Sprint plan for about six years, so I have really amazing pricing on my current phone plan. I also have several other lines on the account, so to switch to T-Mobile and have everyone on an equivalent plan and phone to what we have now would be about $90 extra per month, if you factor in the cost of new phones for everyone. Otherwise, the costs of the packages look to be roughly equivalent.
The only thing I'm unsure of is if the unlimited data with T-Mobile is as truly unlimited as what I currently have with Sprint. The fine print is a little ambiguous there, so I need to research further.
The experience was good enough that I'm considering switching though, and easy enough for me to recommend that Ben definitely should switch. Given his travel patterns I think the T-Mobile plan is probably a no-brainer.
I hope that helps, and please let me know what questions I can answer about international phone coverage with T-Mobile! – Tiffany