It's pretty easy to get jaded in our hobby. The fact that miles & points let us travel the world for pennies on the dollar is incredible in and of itself, regardless of the style in which you're traveling.
That being said, for those who have been in the hobby for a while, it's easy for this amazing opportunity to seem like the norm at some point. I certainly know that after well over four million miles and over 1,000 nights in hotels, I don't get "wowed" quite as easily.
In other words, when I was a kid I literally couldn't sleep for weeks leading up to a trip, even if it was in economy to Oklahoma. Then as I got older I'd lose sleep for a week before an international flight, out of excitement. And then when I was a bit older I'd lose sleep the day before a premium cabin trip.
The good news (or bad news, depending on how you look at it) for me is that I don't lose sleep over "experiences" anymore. That may simply come down to the fact that I'm generally a sleep deprived person, so I can sleep through almost anything.
But that doesn't mean I don't get excited anymore. In terms of the miles & points world, I do still get genuinely excited about international first class and about some luxury hotels. I certainly hope I never get to the point where the Etihad A380 or Emirates A380 don't make me giddy anymore!
But on the hotel front, there's nothing that excites me quite like a luxury hotel on which I got an amazing deal.
We finished up our trip to Europe with a visit to Vienna, where we stayed at the incredible Park Hyatt Vienna. While I'll have a full trip report shortly, I can't help but immediately share how impressed I was by this property.
I love Park Hyatts. They're one of the reasons I love to be loyal to Hyatt Gold Passport, since I can earn points towards stays at some incredible hotels, like the Park Hyatt Sydney, Park Hyatt Tokyo, Park Hyatt Maldives, etc.
Well, I think you can add the Park Hyatt Vienna to my list of top five Park Hyatt properties in the world. What an incredible hotel. The Park Hyatt is actually in a restored building, which used to be a bank headquarters — I love when old buildings are taken and given a new life.
I booked this using Points + Cash, meaning each night cost 12,500 Gold Passport points plus $150. Since this was a Points + Cash booking, I earned Hyatt Gold Passport points, stay/night credits towards status, and could even use a Diamond Suite Upgrade.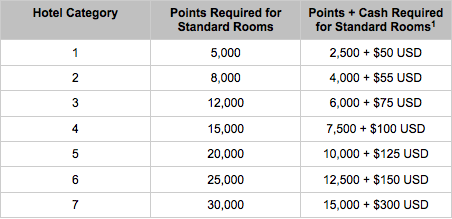 To say I was giddy about this experience was an understatement. What an absolutely stunning property, and it was truly characteristic of the Park Hyatt brand as well (which can't be said for all properties).
The suite was gorgeous, with beautiful classic design and modern finishes, which is a combo that's tough to beat.
The bathroom was the most well designed and stylish one I've seen in a very long time.
And the restaurant where breakfast was served was gorgeous. Aside from the lack of views, it was possibly the nicest hotel restaurant I've ever seen.
This hotel is awesome, and the miles & points hobby is even awesomer! 😉
What's the last experience you've had which really reminded you of how awesome miles & points can be?