The "New" American to Europe
---
In the interest of full disclosure, I was a guest of American Airlines on the flights between London and Seattle (via New York), though all opinions expressed are my own.
My morning started early in Amsterdam, where I got to the airport about an hour before departure. Check-in was quick and by the time I got through security it was already time for boarding.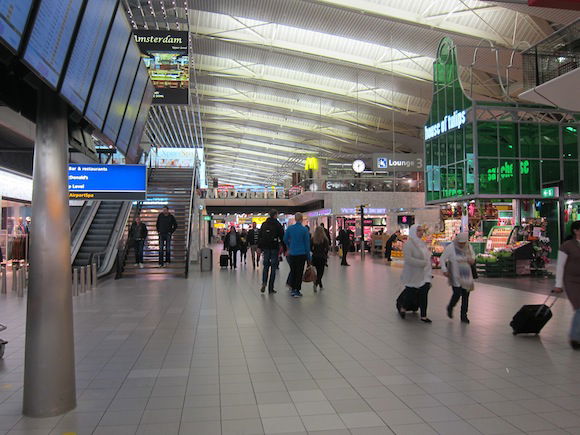 Amsterdam terminal
The sun rose as we pushed back and we had to be de-iced, though it was an efficient process and we even managed to arrive early. There are only two things worth noting about the flight.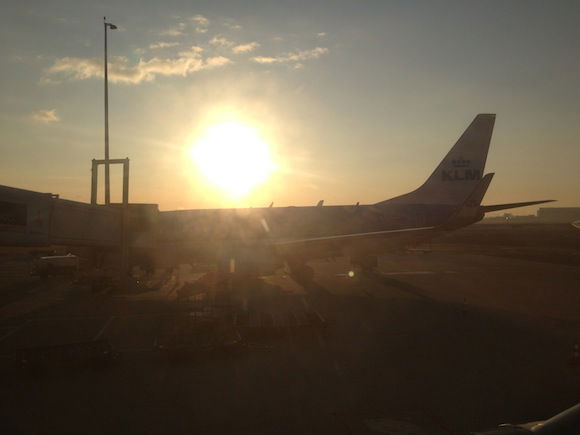 Sunrise as we pushed back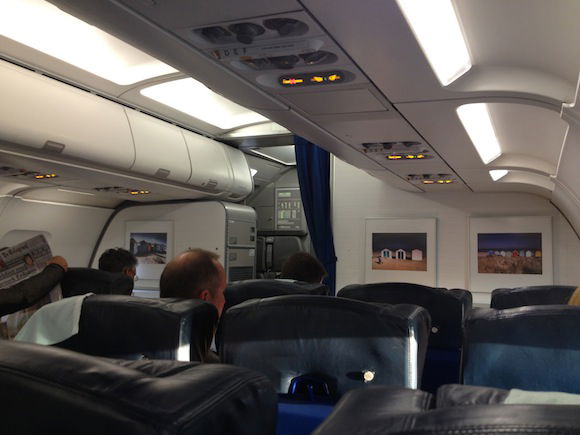 Club Europe cabin
The first is that as usual, British Airways' regional hot breakfast is horrible. I mean, it's completely unnecessary to serve a hot meal on a 40 minute flight, though if you're going to, I don't think it's possible to serve a more disgusting egg dish than what British Airways has. I also don't know where they get their sausages — they're the size of regional jets.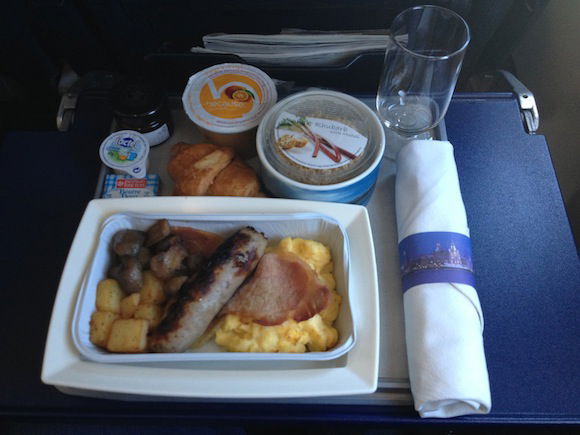 "Breakfast"
The only other thing worth noting is that while most of the passengers in the cabin seemed to be Dutch, I got seated right in front of two Americans. The guy seemed to work in the entertainment industry in some capacity, and he was traveling with his assistant. Holy cow, I don't think I've ever heard the "f" word used as often in 45 minutes. "That f&*#ing a@$hole has an ego the size of f@#$ing Antarctica… and so do I," he said. So I was excited when I could finally get off the plane.
I spent my layover at the British Airways Galleries First lounge, which I won't review since I reviewed it on my prior trip. At around 11:30AM I headed to the departure gate for my flight to New York, which was a 10 minute walk away.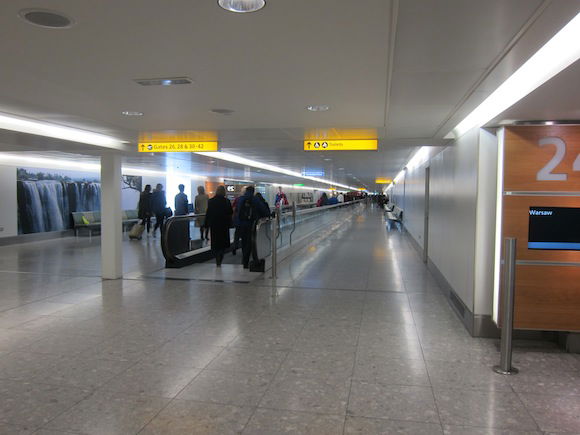 Walkway to gate
There was a long queue to get into the gate area, and since I wasn't originating in London I had to be sent to a separate queue to be asked some "security questions," as is the norm. Fortunately it didn't take very long, though I always have a hard time keeping a straight face.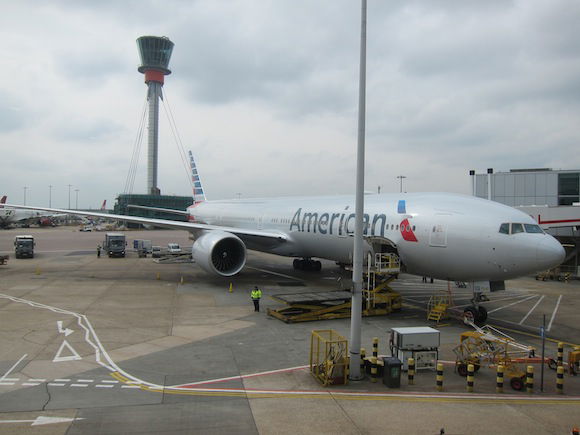 Beauty!
The night before the flight I noticed business class was almost completely empty while coach seemed full, and there must have been at least 20 operational upgrades to business class on this flight. As I entered the gate both the passenger in front of and behind me were handed new boarding passes for business class. I didn't see the status of the guy behind me, though the lady in front of me was an AAdvantage Gold.
At around 12PM boarding was announced.
American 139
London (LHR) – New York (JFK)
Thursday, March 21
Depart: 12:35PM
Arrive: 4:40PM
Duration: 8hr5min
Aircraft: Boeing 777-300ER
Seat: 4J (Business Class)
Once aboard I turned left into the mini cabin, where I was seated in 4J, a window seat in the second row of business class.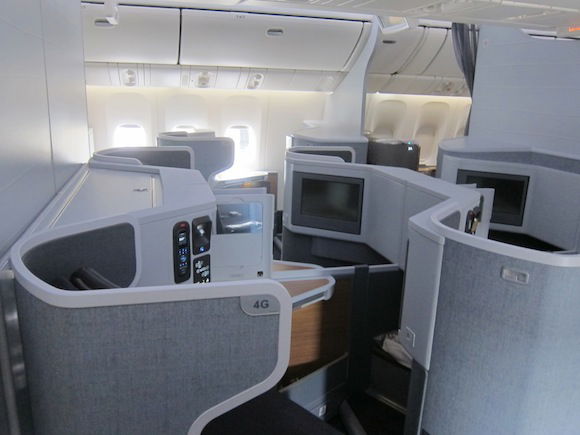 Business class mini cabin
As I said on the outbound, the cabin is simply stunning. I love the colors, design, and of course most importantly seat comfort.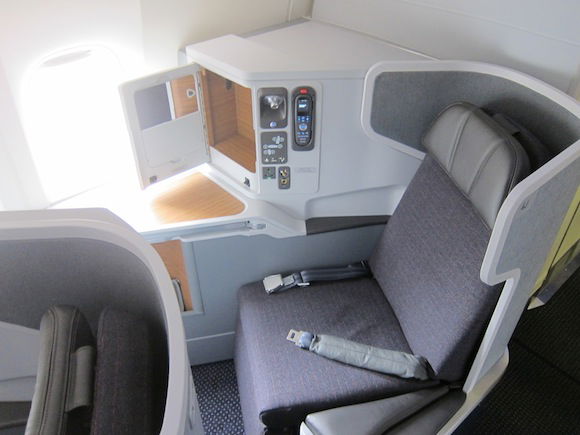 My seat, 4J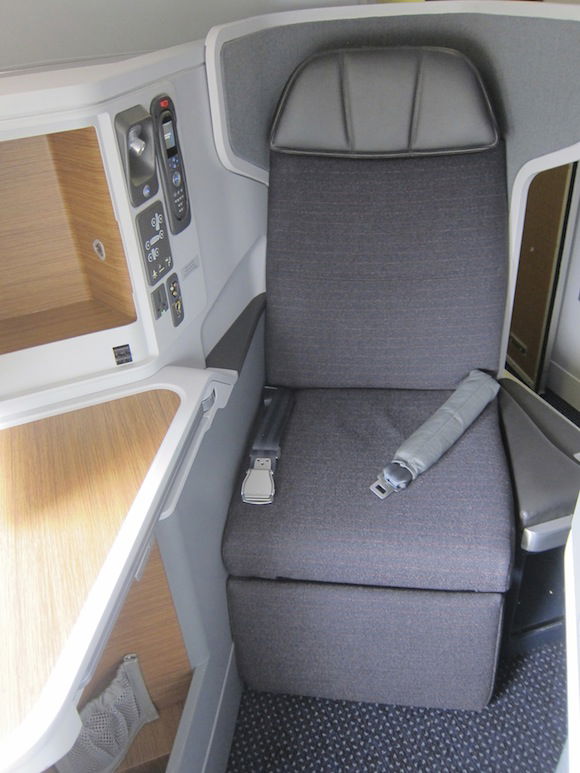 My seat, 4J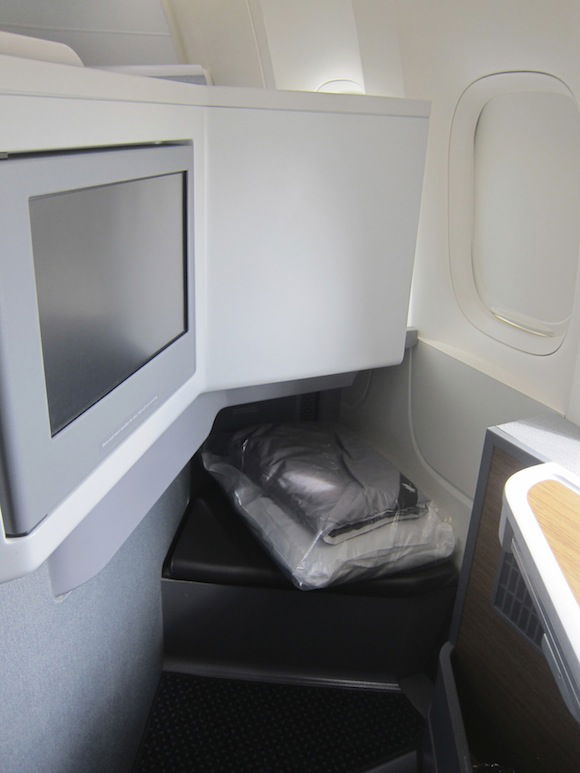 My seat, 4J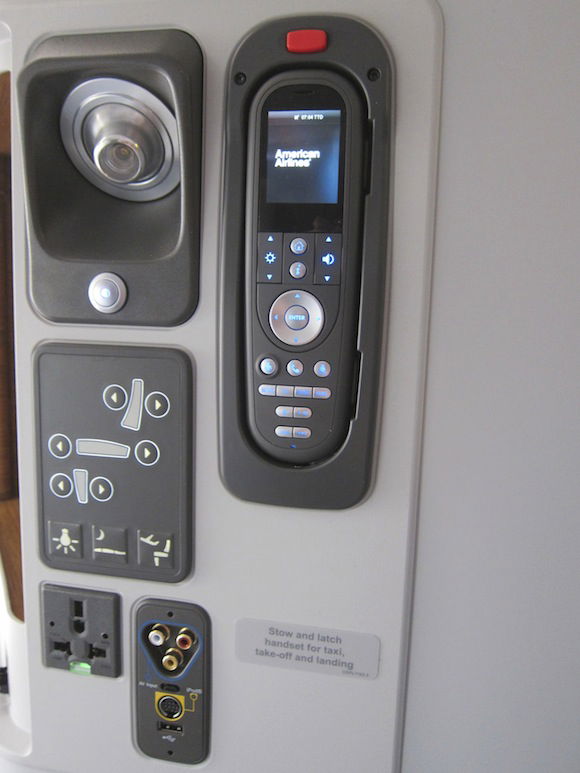 Seat controls
At my seat were a pillow, blanket, and amenity kit.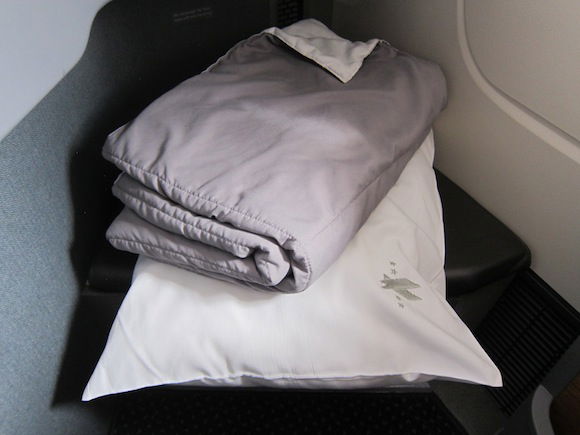 Pillow and blanket
Unlike on the outbound, the flight attendant working my aisle was excellent. She was friendly, constantly smiling, and actually seemed to be happy and proud to be working a brand new aircraft. She came around the cabin with a tray of drinks, and I selected water.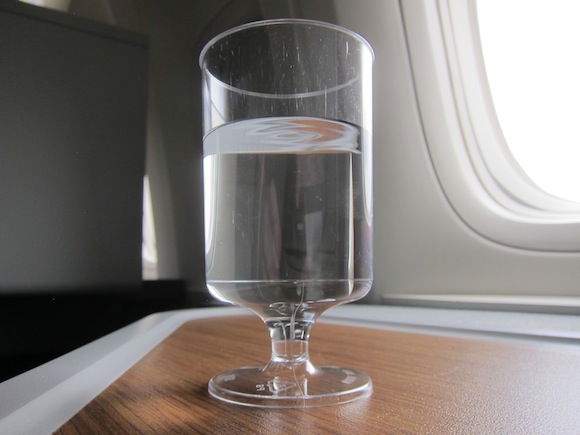 Pre-departure water
Shortly thereafter she distributed menus and landing forms.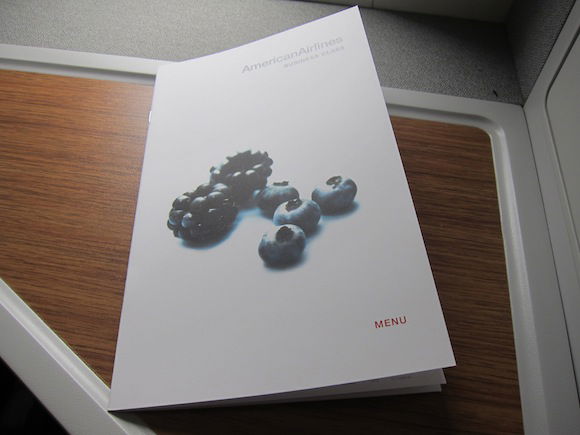 Menu
Shortly before pushback the captain came on the PA to advise us of our flight time of 7hr15min.
We pushed back right on time and had a fairly quick taxi to runway 9R, which took under 10 minutes.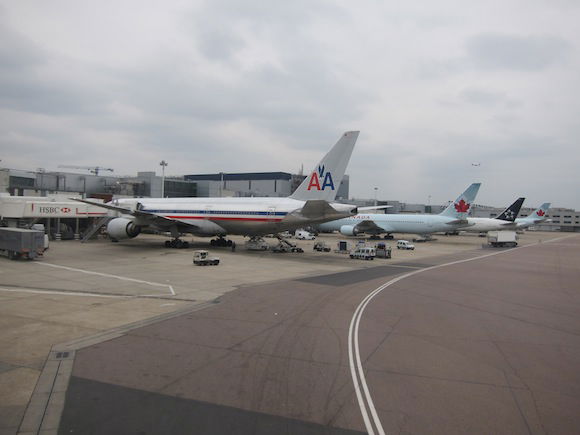 Pushing back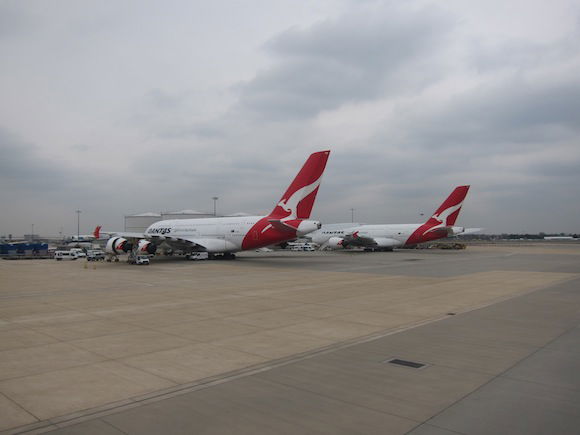 Double Qantas trouble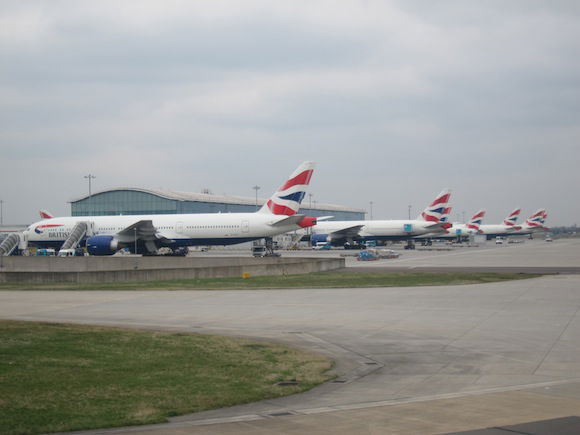 Terminal five aircraft
Amazingly there was only one aircraft ahead of us for takeoff, so we were airborne in no time.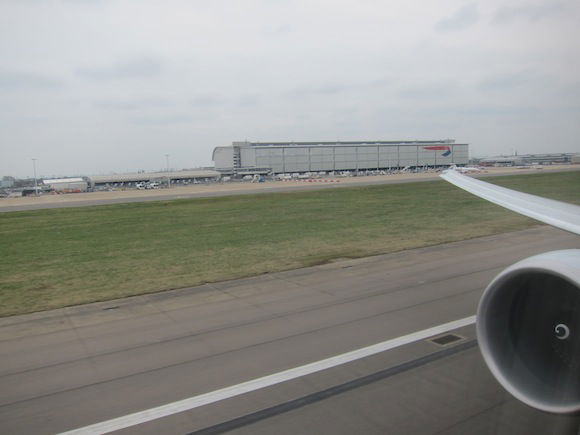 Taking off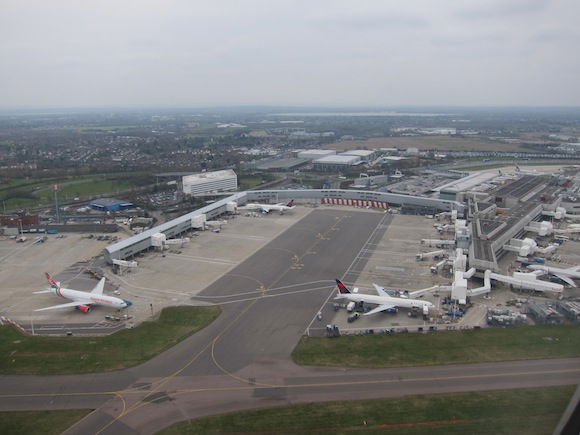 View after takeoff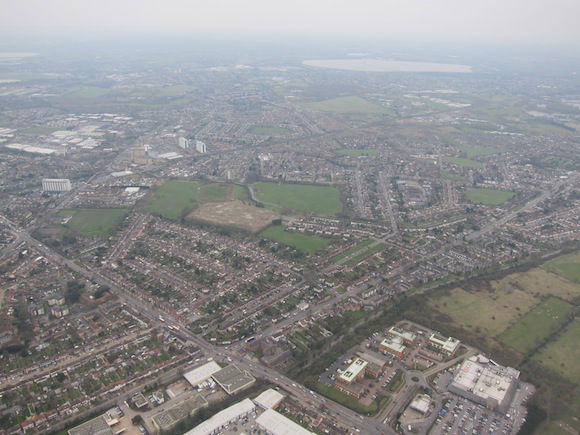 View on climb out
As soon as we passed through 10,000 feet I turned on the in-flight Wi-Fi, which was free at the time.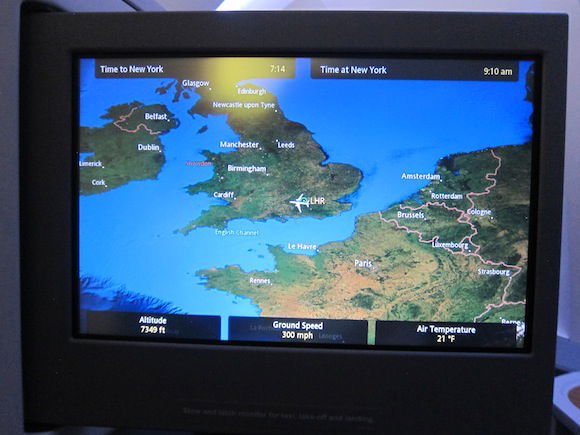 Airshow
As soon as we leveled off the meal service began, starting with drinks and hot nuts. I of course ordered a Diet Coke with lime.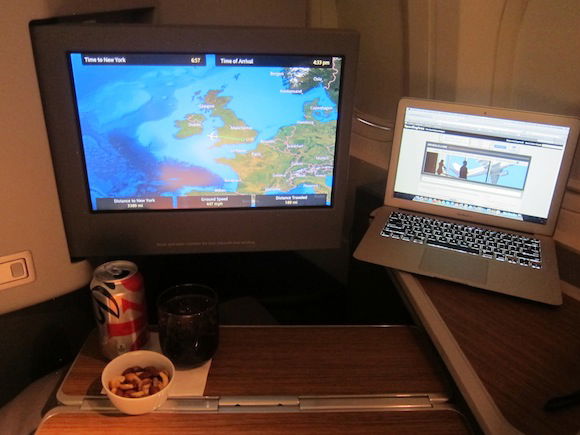 Diet Coke with lime and hot nuts
The lunch menu read as follows: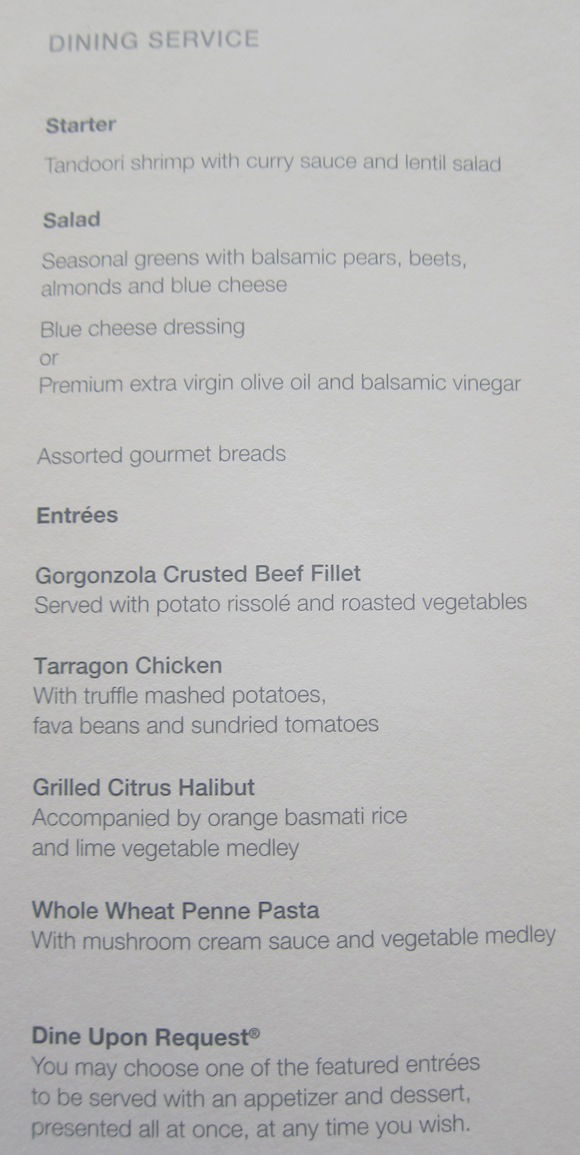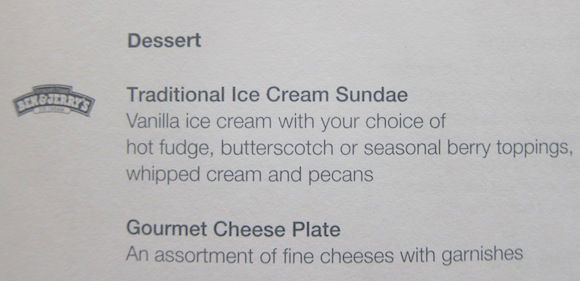 The wine and beverage list was the same as on the outbound.
The first course consisted of tandoori shrimp with curry sauce and lentil salad, as well as a salad. The shrimp were excellent.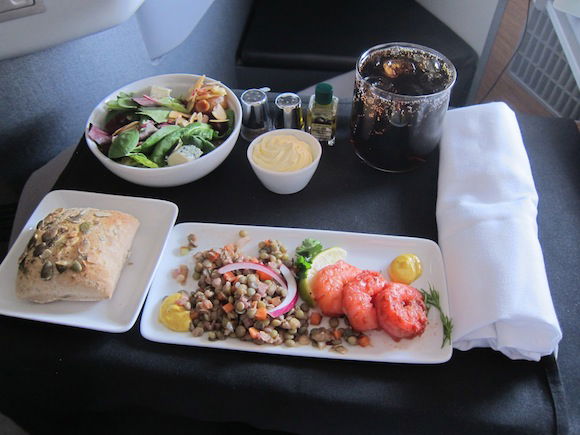 Starter
For the main course I ordered the grilled citrus halibut. While the fish wasn't as moist as on the outbound, I really enjoyed the "lime vegetable medley" that came with it.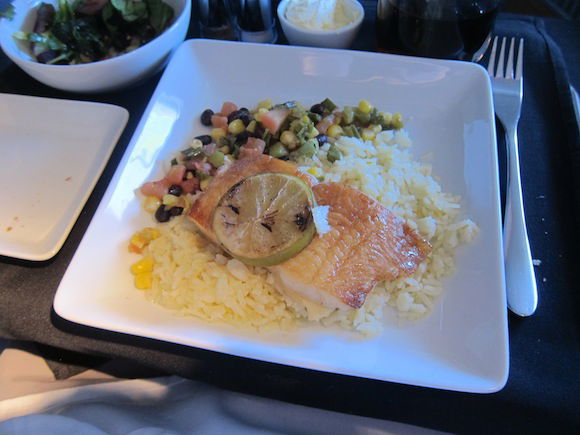 Grilled citrus halibut
For dessert I had, well, do I really have to say?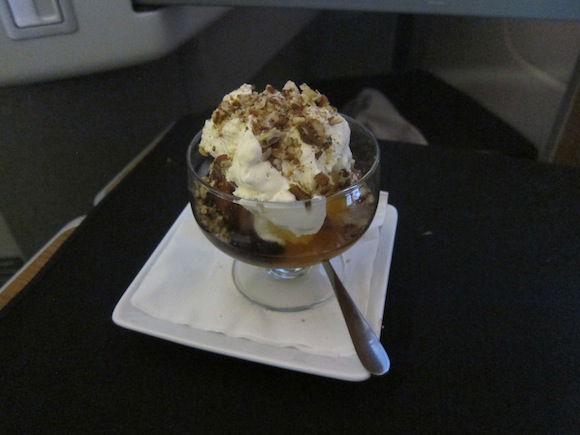 Ice cream sundae
After lunch I decided to recline my seat into the flat position and see if I could sleep. Even though the aircraft has an improved entertainment system as well, isn't the real benefit of the new cabin the fully flat bed? Sure enough I slept for about 4.5 hours, and woke up about an hour out of New York as they were serving the pre-arrival meal. The menu read as follows: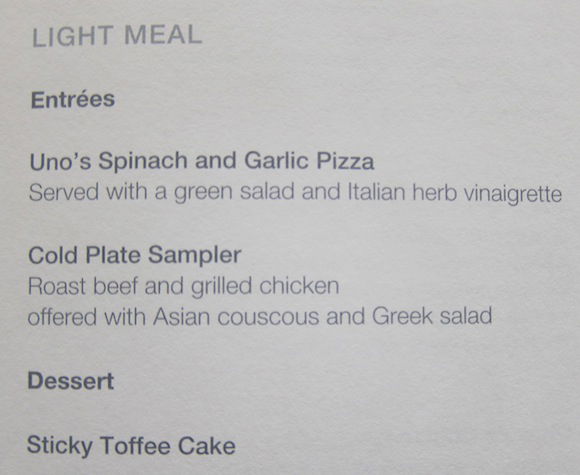 I ordered the pizza. It was surprisingly good (as they're usually pretty bad in my experience), as was the sticky toffee cake.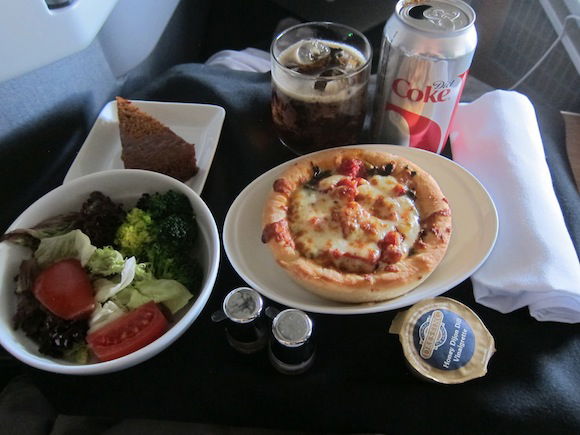 Pre-arrival meal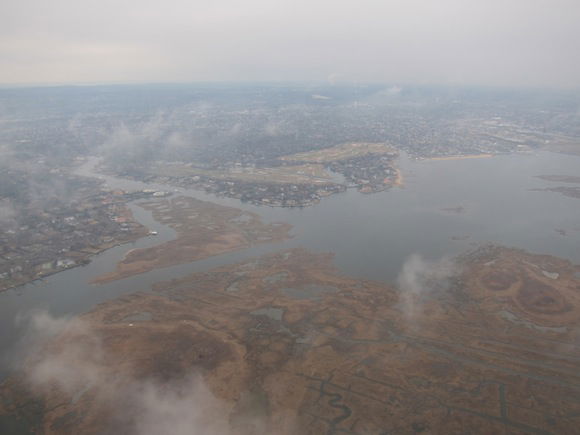 View on approach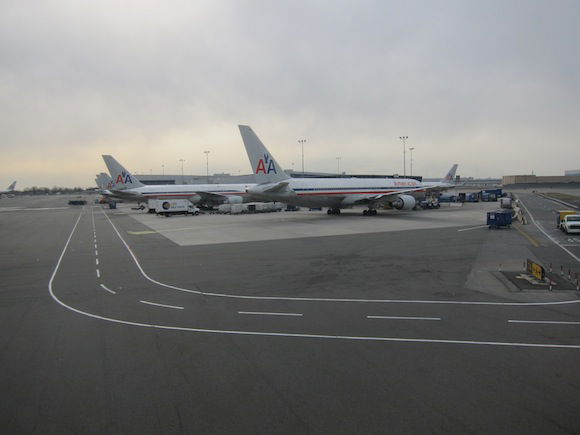 Taxiing to terminal eight
Thanks to the short flight time we landed in New York about 30 minutes early and had a quick taxi to the gate. Immigration was quick as always thanks to Global Entry, and I headed to the Flagship Lounge before my connection to Seattle.
On the whole American's new business class is a winner. The food isn't amazing and the service is hit-or-miss, but at the end of the day business class is about the seat more than anything else, in my opinion. And the seat offered by American on the 777-300ERs (as well as those offered on certain aircraft operated by Cathay Pacific, Delta, and US Airways) is simply the best business class seat in the industry, bar none.
Stay tuned, because up next is Cathay Pacific, the St. Regis Singapore, the Conrad Koh Samui, the flight from hell, and more!