In a vast majority of cases, the major hotel chains simply have management contracts with "their" hotels, and don't actually own them. Hotels are mostly owned by big investment firms, and then the major hotel chains get a few percent of the revenue for their work. These management contracts are usually pretty long term, though there are often clauses for individual hotels to get out of the contracts if things aren't going as well as they had hoped.
In the grand scheme of things it's fairly rare to see hotels rebrand, though it does happen occasionally. Sometimes the changes in branding surprise me, as it seems like hotels are frustrated by their lack of success and are trying to find a scapegoat, and they think rebranding is the solution.
To give a few examples of hotel rebrandings I've written about in the past few years, the InterContinental Berchtesgaden was rebranded as the Kempinski Berchtesgaden, the W San Diego was rebranded as the Renaissance San Diego, and the InterContinental Westminster London was rebranded as the Conrad St. James London. The Berchtesgaden rebranding I sort of get, since Kempinski is a brand which resonates more with German consumers than InterContinental. The other two have me scratching my head, though…
While all of the above rebrandings involved hotels switching from one brand to another, here's an instance of a hotel leaving a brand and going independent. The St. Regis Monarch Beach will be leaving Starwood/Marriott and going independent as of June 1, 2016.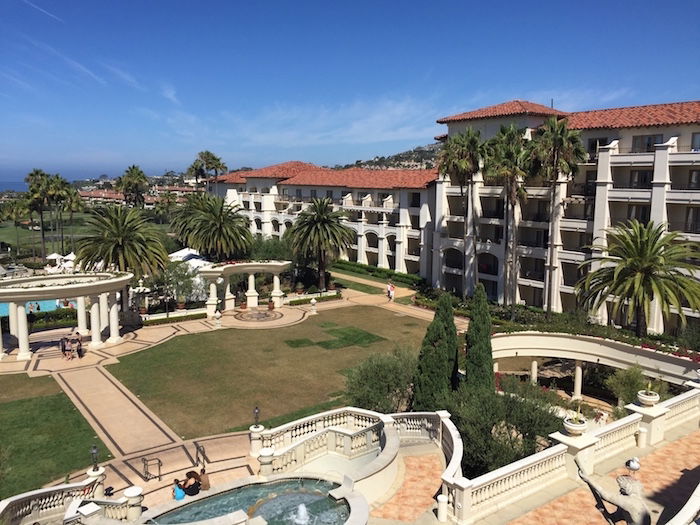 St. Regis Monarch Beach
Per an announcement on Starwood's website:
Leaving Starwood on June 1, 2016

The St. Regis Monarch Beach will be leaving the Starwood system on June 1, 2016. Reservations are still being accepted for dates on or after June 1, 2016, however, they will not be eligible for Starwood Preferred Guest membership benefits, award redemption or accrual.
Ironically June 1, 2016, is the same date that the hotel is finishing their $40 million renovation. Once the hotel goes independent it will simply be called The Monarch Beach Resort. The hotel was purchased by KSL Capital Partners LLC in May 2014 for $316.9 million, so it looks like the hotel is leaving Starwood on the second anniversary of that happening.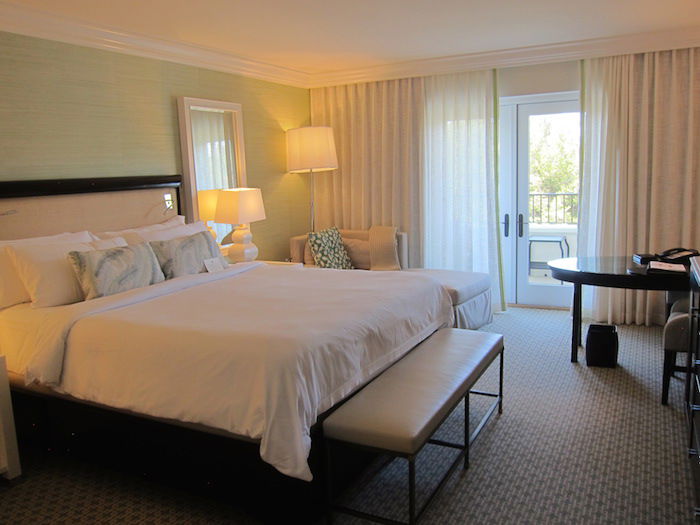 Renovated room at the St. Regis Monarch Beach
Per the Orange County Business Journal, the hotel wants to be one of the top 10 resorts in the country:
"This can be a top-10 resort in the country," said General Manager Ian Pullan. "KSL … saw the potential."

KSL and a predecessor company, KSL Recreation Corp., have owned or operated high-end resorts since 1992 that include California properties Squaw Valley, Rancho Las Palmas, La Quinta, La Costa, and the Hotel del Coronado.

The resort has been a St. Regis since it opened in 2001 and will be run through the end of May by Stamford, Conn.-based Starwood Hotels & Resorts Worldwide Inc., which owns the brand.
The reason I'm writing about this is twofold. First of all, the resort is really popular as a weekend getaway for people from LA, so I'm sure a lot of Starwood loyalists will be sad about this change. Second of all, it's extremely rare for a hotel to leave a hotel group and go independent. We see independent hotels join hotel groups all the time, but not really the other way around.
I'm surprised to see this hotel leave Starwood. The hotel is huge, as it has about 400 rooms. I have a hard time imagining that an independent hotel can fill that many rooms at decent rates without the power of a major hotel group. I guess the hotel crunched the numbers and decided that the few percent in revenue they're paying to Starwood exceeds the business they're getting through them, though I can't conceptualize how that could be the case.
I think the St. Regis Monarch Beach is a perfectly nice hotel, though has no chance in hell of being "top 10." Hotel guests have access to a beautiful public beach, though you need to either walk about 15 minutes or take a trolley to get there, so it's not like the hotel has direct and easy beach access. The hotel itself is quite nice, though frankly not especially memorable, in my opinion.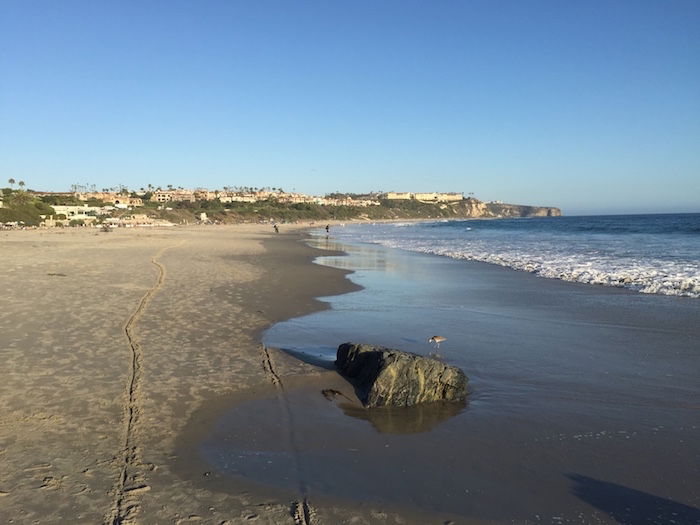 Beach near the St. Regis Monarch Beach
Bottom line
I'm a bit sad and puzzled to see the St. Regis Monarch Beach leave Starwood. I can't really conceptualize how they think they'll be better off independent, given how huge the hotel is. Filling 400 rooms in an independent hotel is a real challenge. The hotel group business model works, and there's a reason that a vast majority of large luxury hotels belong to some sort of hotel group.
I could see if they wanted to rebrand as a Four Seasons, given the upcoming merger between Marriott and Starwood, and that there's a Ritz-Carlton down the street. But independent? Yow!
I'll be curious to see how this plays out…
What do you make of the St. Regis Monarch Beach leaving Starwood and going independent?
(Tip of the hat to JDK40)