Introduction
Aman New Delhi
Aman-i-Khas / Safari in Ranthambore National Park
Amanbagh / Activities around Amanbagh
---
I know, I need to start by apologizing. I've been meaning to write my India trip report for months now, and it's taking forever to come together. So instead of writing one massive 40 installment report, I've decided to break the report up, and there's no better place to start than with my experiences at the three Aman properties in India.
I have to start with a confession. Despite being a full-time travelholic, I wasn't all that familiar with Aman Resorts before this trip. When I thought of luxury hotels I thought of Park Hyatt, St. Regis, Ritz Carlton, Four Seasons, etc. And those are all great hotels, but could in no way prepare me for the experience I had at Aman Resorts in India.
For those of you that have never heard of Aman Resorts, they're about as high end as they get. They're boutique resorts (typically 10-50 rooms/suites/villas/tents) all over the world that literally redefine my impressions of luxury. What stands out to me the most about the resorts, even months later, is how brilliantly they blended the local culture with the resort, despite how outrageously luxurious they are. All three Aman properties I stayed at had completely different styles, and the only thing they really had in common was how luxurious they were and how great the service was.
So how did this trip even happen? Well, I had been eying a trip to India for a long time, and when I started flying American and went for Executive Platinum status, I figured using my systemwide upgrades for their Chicago to Delhi route would be a great use. My intent was to go for a few days, and I asked a friend of mine who's a travel agent (who actually got me started on American) if he wanted to join me. "Sure," he said. "But only if we go for more time."
Then he proceeded to put together a two week India adventure for us, including stays at all three of the Aman Resorts in India. I had no part in the booking process, though he did manage to secure special rates due to the travel agency he works for and contacts he has at Aman. That being said I have no obligation to write anything positive (or a trip report at all, for that matter).
Anyway, the stays we had at the three Aman Resorts in India were beyond spectacular. They've not only revolutionized my perception of hotels, but have genuinely inspired me by how beautifully a chain hotel can work with local communities to deliver an unforgettable and authentic experience. And as I read that sentence back I'm rolling my eyes at myself for sounding so darn cliche, but it's actually true this time.
As a quick overview of our stays, our first night in India was spent at the Aman New Delhi, which is located just 20 minutes from the airport. We literally had a total of 16 hours at the hotel, so it's the hotel we spent the least amount of time at.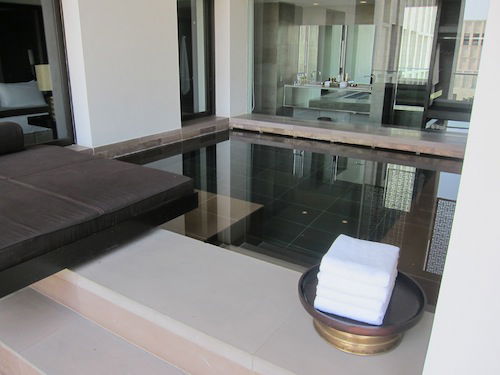 Our next Aman property was the Aman-i-Khas near Ranthambore National Park, which consists of ten luxury tents. This also happens to be where Katy Perry and Russel Brand got married. I'm not much for "roughing it," so I was a bit skeptical about this place before our visit. As we made the four hour drive from Delhi I became even more skeptical, especially since the last two hours of driving were literally down an unpaved dirt road.
Suffice it to say my skepticism was unfounded.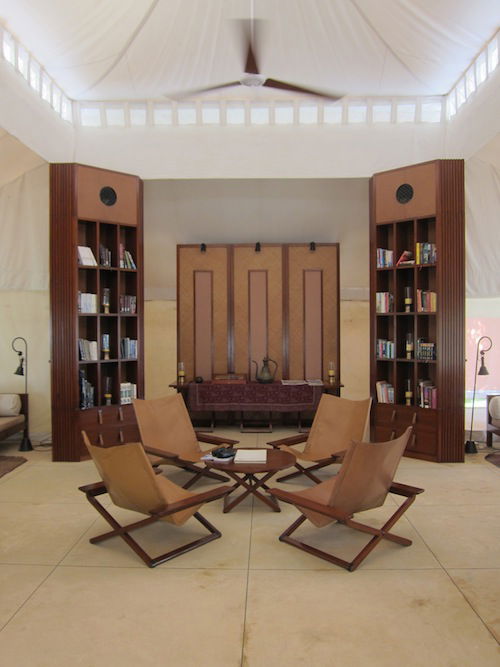 And then our last stay was at the Amanbagh, about an hour down a dirt road from Jaipur. I thought the dirt road to Aman-i-Khas was rugged, but this one was ten times worse. Well, at least until we made it to the closest thing I've ever seen to a desert oasis.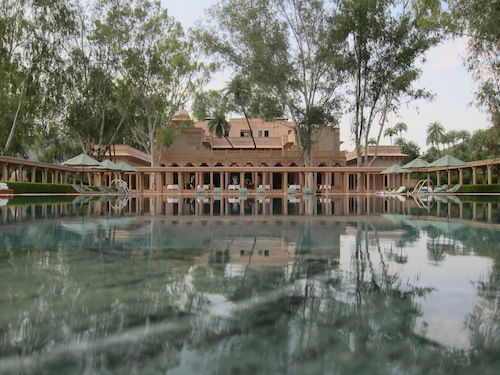 I'll do my best to make you feel like you've visited all three Aman properties in India when this report is done.