A lot of focus is put on which airlines serve the best champagne in first & business class, though obviously not everyone drinks. While airlines will often invest in $100+ per bottle champagne, they'll really drop the ball when it comes to non-alcoholic beverages, which can be just as important and only a fraction of the cost.
In this post I wanted to mix things up a bit and share eight of my favorite non-alcoholic drinks served on planes. Of course this is subjective, so these are just some of my favorites. I'm avoiding generic things like cappuccino and regular tea, since those are things offered by dozens and dozens of airlines. Rather I'm trying to only include things that are less common. In no particular order:
Teh tarik (literally translated "pulled tea," because of how it's made) is a hot, traditional milk tea served in Malaysia. While on the sweet side, it's super tasty, and is available in Malaysia Airlines business class, even on short-haul flights.
Qatar Airways serves both saffron and cardamom flavors of karak chai, which is essentially a strong tea with some milk and sugar. Personally the saffron flavored one is my favorite, though both are good. Qatar Airways tends to run out of these onboard, so I recommend ordering one with the first meal service if you definitely want to try it.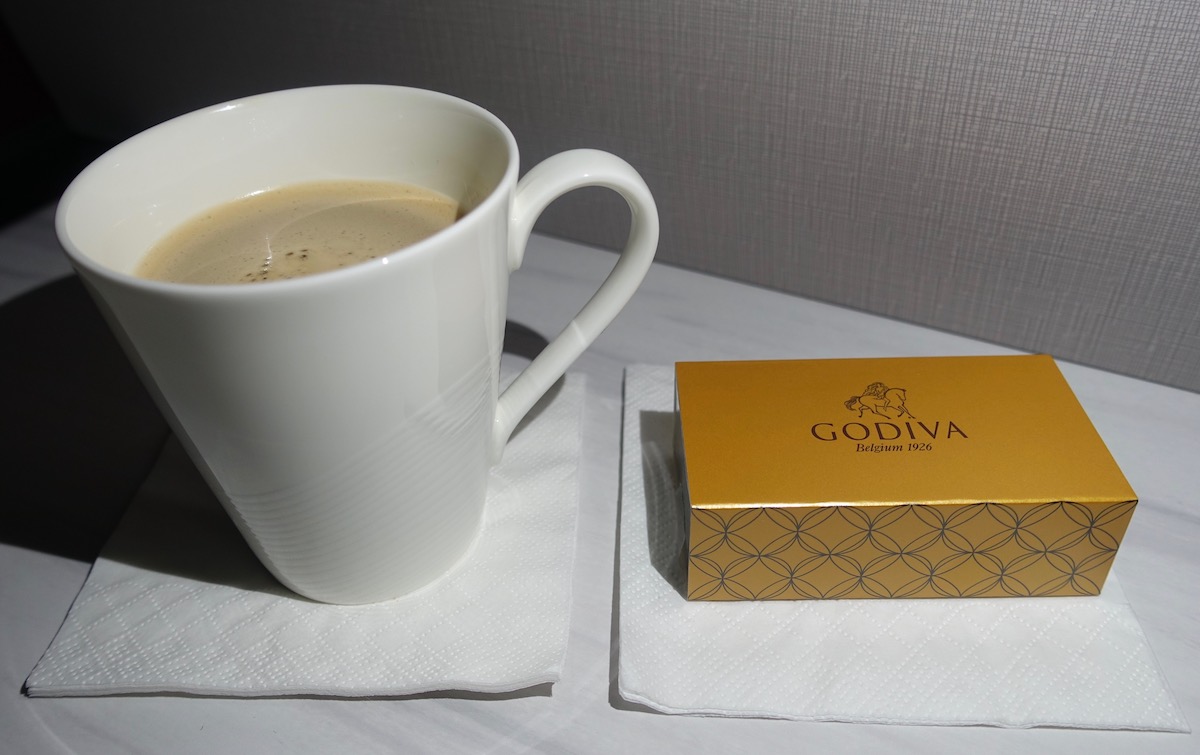 Hong Kong style milk tea is traditionally made with black tea and milk. In reality Cathay Pacific makes this with a powdered mix, so while it's not as good as what you'll get on the ground in Hong Kong, it's still a treat to get on a plane.
While all of the above tea-based beverages are super tasty, they're also sweet and have a good number of calories. So if you're looking for a lower calorie caffeine alternative, Emirates and Garuda Indonesia have French press coffee in first class.
Let's switch gears to cold beverages. As a rule of thumb, I don't drink "juice" on planes. That's because it's rarely fresh. On the ground, the term I generally use for bad orange juice is "airplane orange juice," which should give you a sense of my feelings on the matter. However, there is one airplane juice that I love — specifically, I'm talking about Qatar Airways' lime mint juice, which is refreshing.
While Qatar Airways isn't the only airline to offer smoothies on flights, they do have among my favorites. If your flight features a breakfast service, there should also be the option to have a smoothie, which is a nice alternative to the water, coffee, and champagne that I usually drink on planes.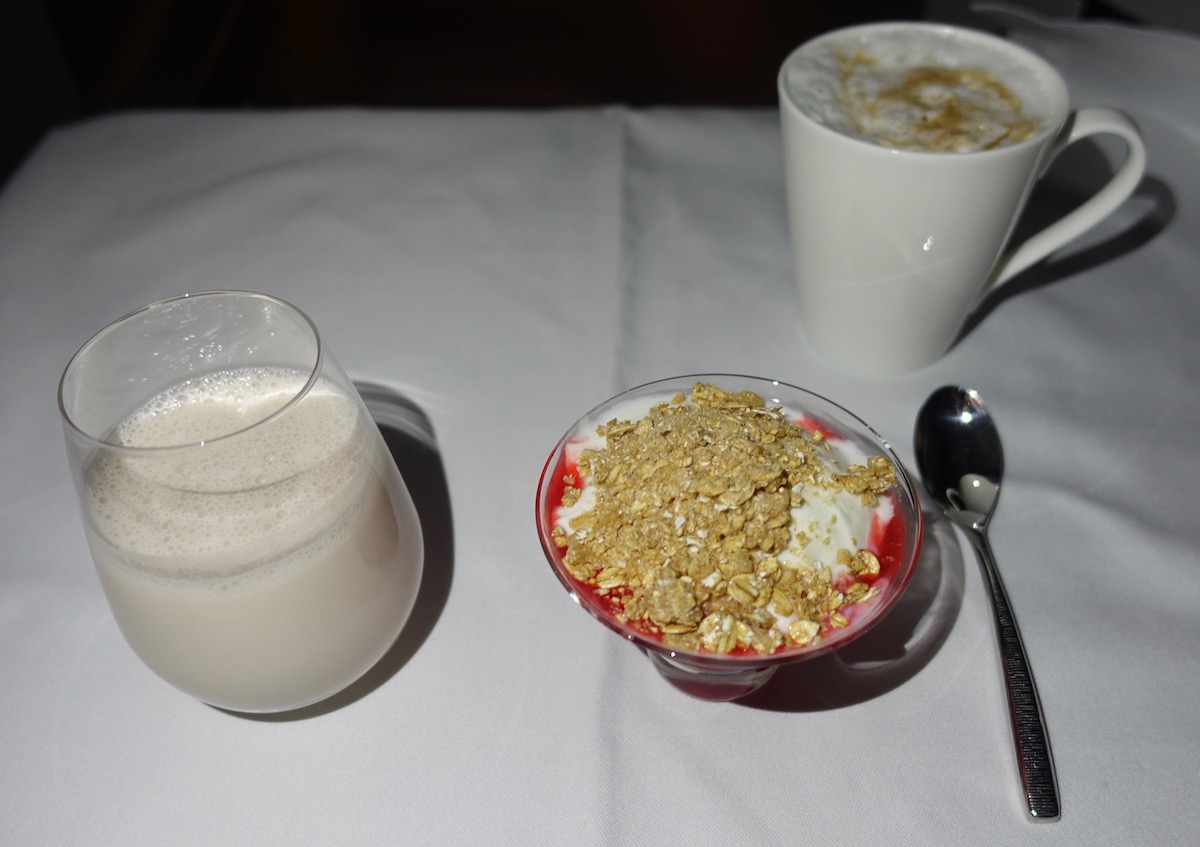 While there are plenty of airlines with good coffee, I only know of two airlines that serve iced coffee on planes, and those are EVA Air and Royal Brunei. Just to clarify, any airline can make hot coffee and let it cool, but that's not real iced coffee. Real iced coffee has to be made with that purpose, as it's more concentrated given that it will be iced down.
This is somewhere between hot and cold, though Austrian Airlines is known for their incredible iced coffee menu. This consists of sweet dessert-like treats that typically have iced cream, some amount of coffee, and whipped cream. Mmmm….
Those are just a few of my favorites. What are your favorite non-alcoholic beverages served on planes?