Hilton has just announced the details of their 18th hotel brand, called Tempo by Hilton. Hilton has been on a roll lately when it comes to introducing new brands that I struggle to differentiate, including Signia Hilton, Motto by Hilton, and more.
Why hotel groups create new hotel brands
Before we talk specifically about Tempo by Hilton, I think it makes sense to talk about why hotel groups start new hotel brands. It's not necessarily to be able to sell to consumers, but rather to be able to sell to investment companies.
For the most part, the global hotel chains don't own most of their hotels, but rather they just have management or franchise contracts for them. So the reason they create so many new brands is so they have something to pitch to investors.
They try to make each brand seem unique, in hopes of luring a company to build a city's first Tempo rather than third Hilton, for example.
That's why there's also such little innovation when it comes to new hotel brands. Instead I feel like we just see each of the major hotel brands introduce similar concepts over and over.
The basics of Tempo by Hilton
To start, here's the brand essence video for Tempo by Hilton:
Why are hotel groups so predictable? Tempo by Hilton is described as:
An approachable lifestyle brand curated to serve a growing segment of "modern achievers" who seek a hotel experience that reflects their ambition.
That could basically be the pitch for every single new hotel brand being introduced by the major hotel groups nowadays.
As it's described, Tempo by Hilton will combine thoughtful design and diverse lifestyle partnerships, to provide owners and developers with a highly scalable brand that is both uplifting and within reach for future guests, all powered by an efficient service model.
Tempo by Hilton will have partnerships with experts across well-being, food and beverage, and other lifestyle spheres, as they're working with:
Arianna Huffington's behavior change platform, Thrive Global
Culinary firm Blau + Associates
Hilton suggests that these organizations "bring a sense of discovery to the brand, while empowering guests to continue prioritizing well-being and personal growth even while traveling."
Hilton's SVP and Global Head of New Brand Development, Phil Cordell, says:
"Tempo by Hilton introduces a new concept by combining all the benefits and efficiencies owners expect from a limited service model with an uplifting dose of inspiration."
As you can see, Tempo by Hilton will be a limited service brand, but worry not, it will offer "an uplifting dose of inspiration."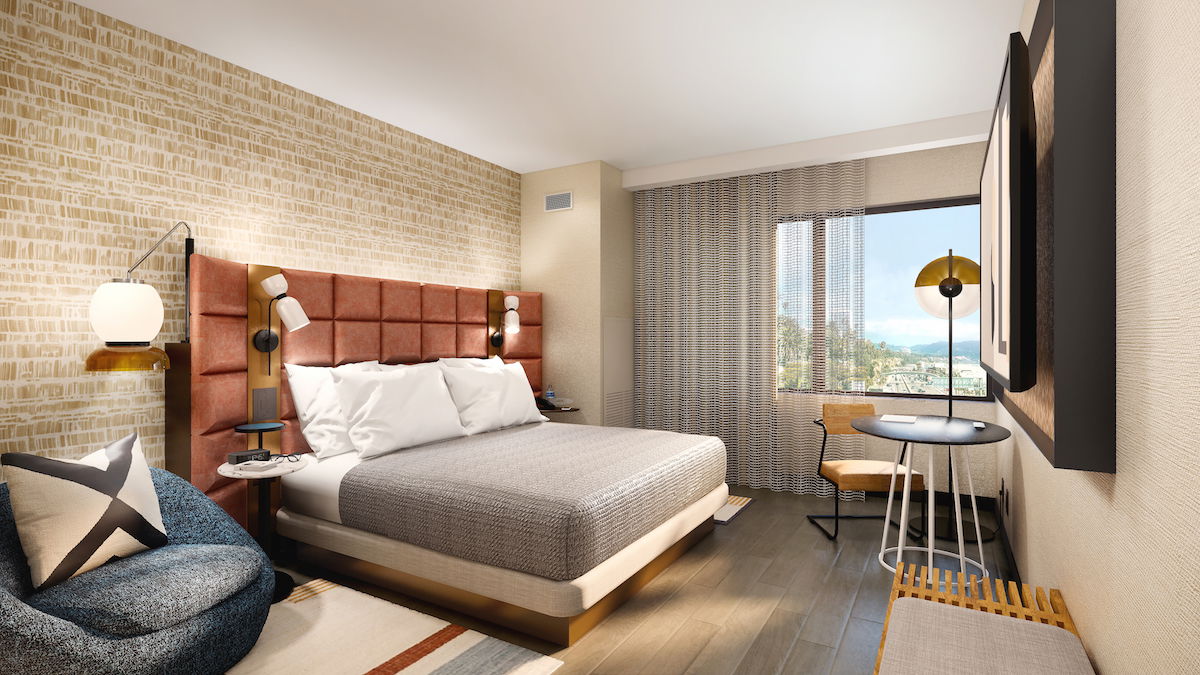 Signature elements of every Tempo by Hilton
Here's how Hilton describes the signature elements of every Tempo by Hilton:
Reinvigorating and Relaxing Guest Rooms: More than rooms, Tempo by Hilton accommodations serve as a refuge where modern travelers are reinvigorated for the day ahead. In-room experiences include the one-of-a-kind Power Up and Power Down collections; curated assortments of morning and bedtime rituals created in partnership with Thrive Global; as well as other unexpected touches, such as a finely tuned sleep environment and a dedicated Get Ready Zone with space to get ready, organize for the day and focus on work. In addition, the oversized bath suite, which includes mirrors with built-in Bluetooth speakers, is spacious, bright and invigorating to help guests recharge and renew.
Shared Spaces and Amenities Designed to Inspire: Envisioned as catalysts for genuine, memorable experiences, all Tempo by Hilton public areas and amenities bring a fresh approach to industry mainstays. These include art and design collections specifically chosen to encourage guests to look up from their daily grind and take a moment for themselves. Guests will also enjoy state-of-the-art fitness offerings; flexible meeting spaces, which can be easily reserved by guests on the go; as well as more informal areas perfect for collaborating with teammates or concentrating on individual tasks.
Culinary Journeys: Developed alongside the award-winning Blau + Associates, Tempo by Hilton's food and beverage offerings ensure guests have access to everything they need to sustain energy and boost focus. The in-lobby Fuel Bar, a complimentary coffee and tea bar, offers a hand-selected assortment of premium coffees and teas, along with various benefit-driven mix-ins. Additional hearty and healthy options, including artisanal smoothies and other breakfast favorites, are available at the casual cafe. At the bar, spirited and non-spirited craft cocktails and small plates round out the concept's culinary program. Additionally, Blau + Associates will collaborate with Hilton to form a Chef Collective, an advisory board of young up-and-coming chefs who will help curate seasonal menus.
Sustainability: Tempo by Hilton aligns with Hilton's Travel with Purpose 2030 Goals to double its investment in social impact and cut its environmental footprint in half. To that end, this new brand is committed to implementing sustainable practices throughout the guest experience. Examples of specific initiatives include LightStay, food waste programs, responsible seafood sourcing, hydration stations throughout the property to replace single-use plastic bottles and full-size bath amenity dispensers to reduce disposable plastics.
Tempo by Hilton renderings
Here are some renderings from Hilton of what the new hotels will look like: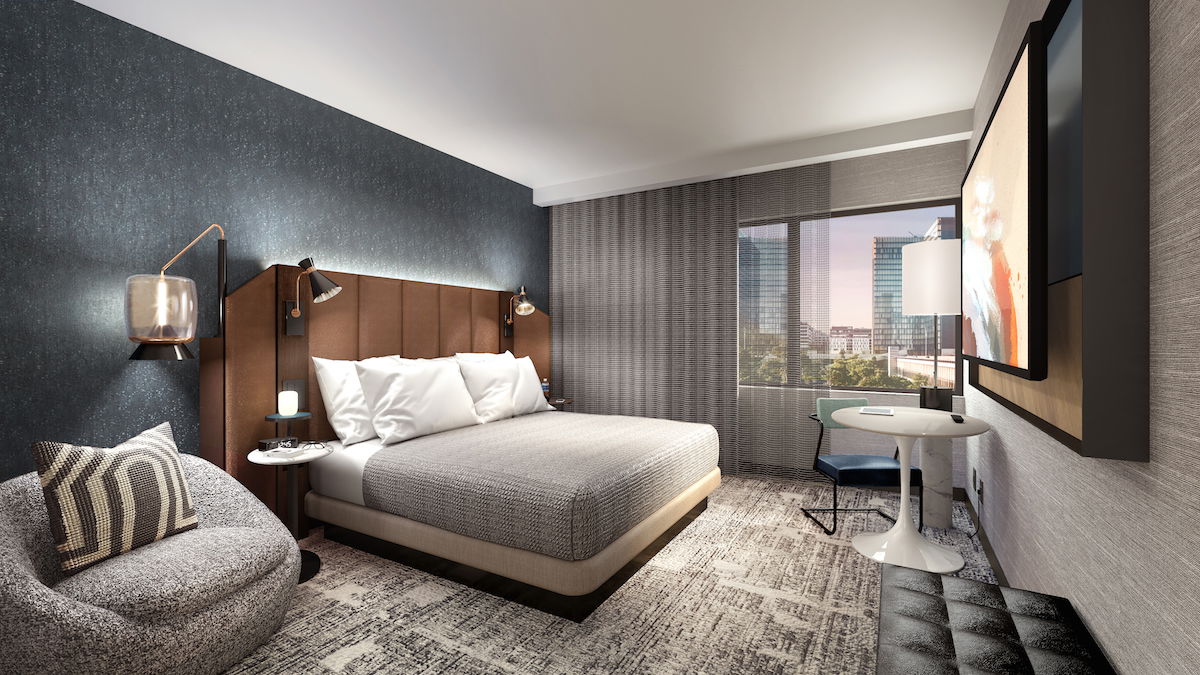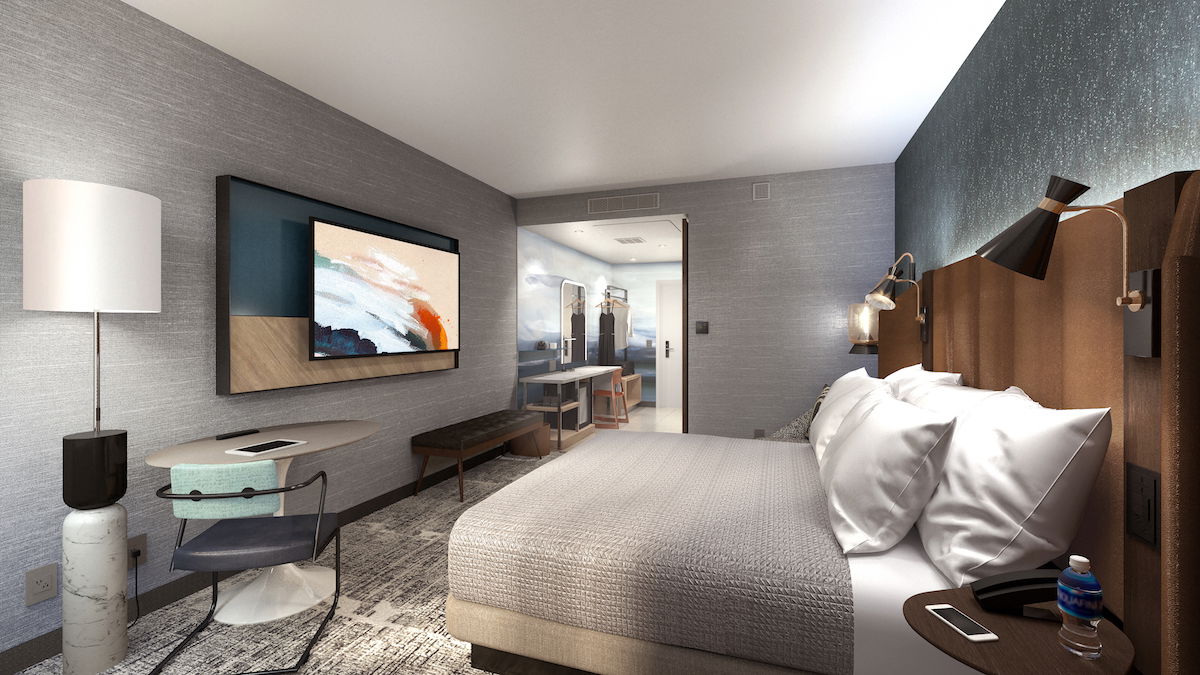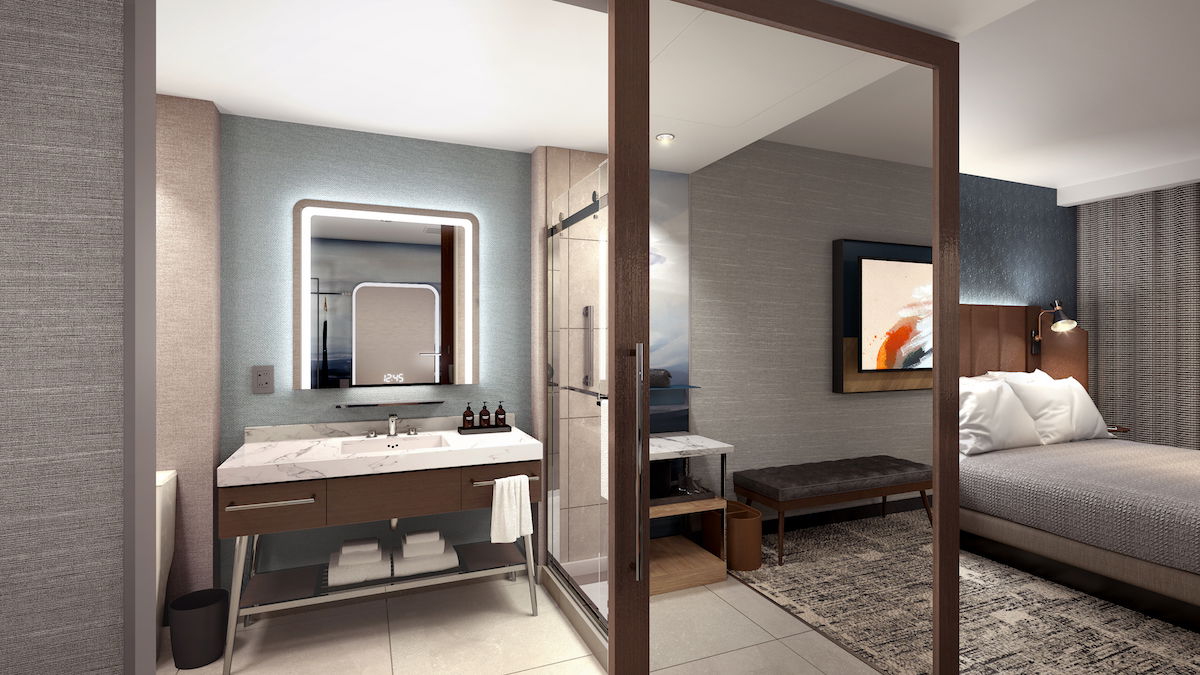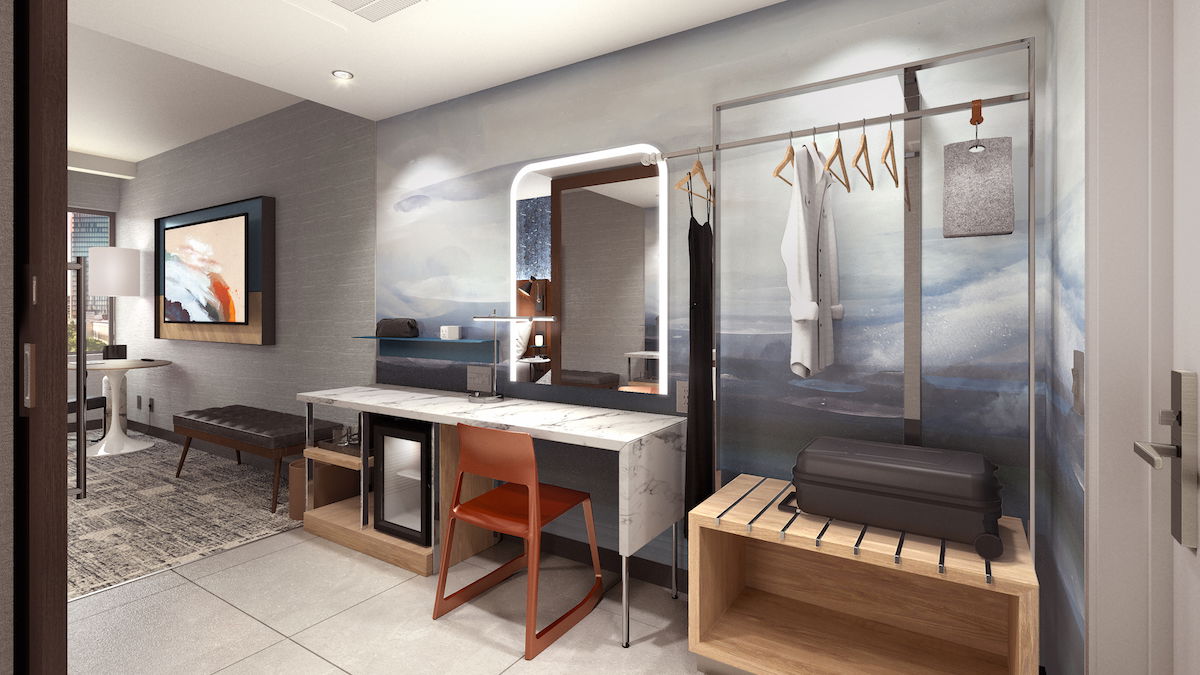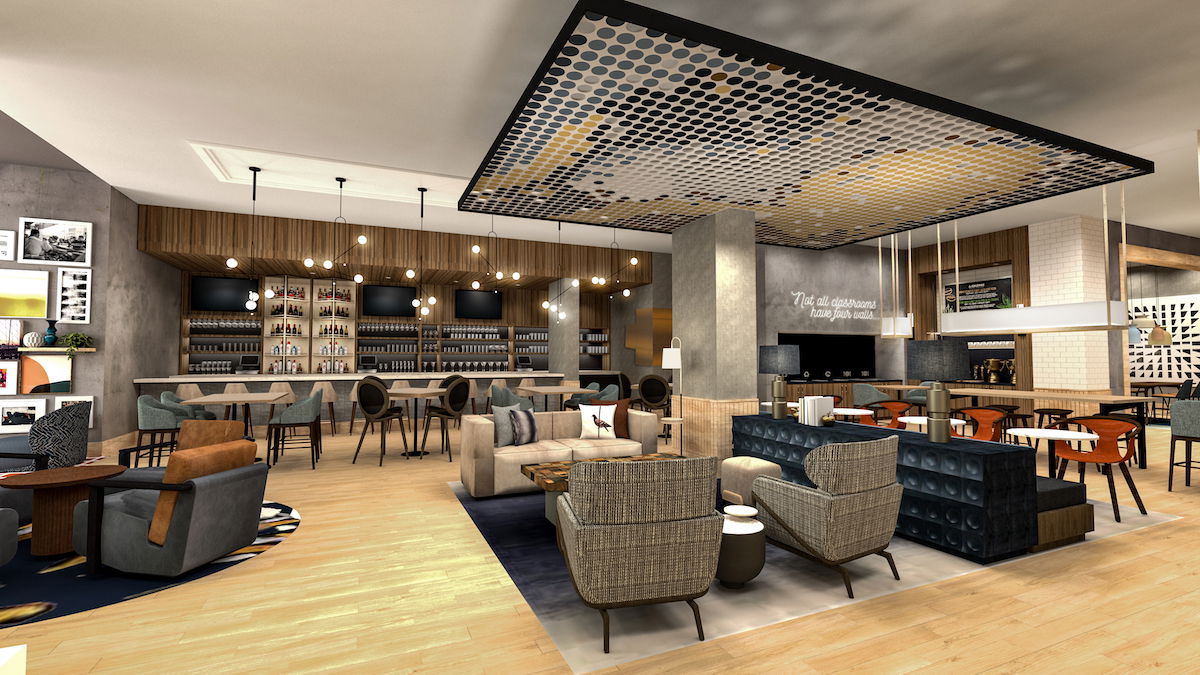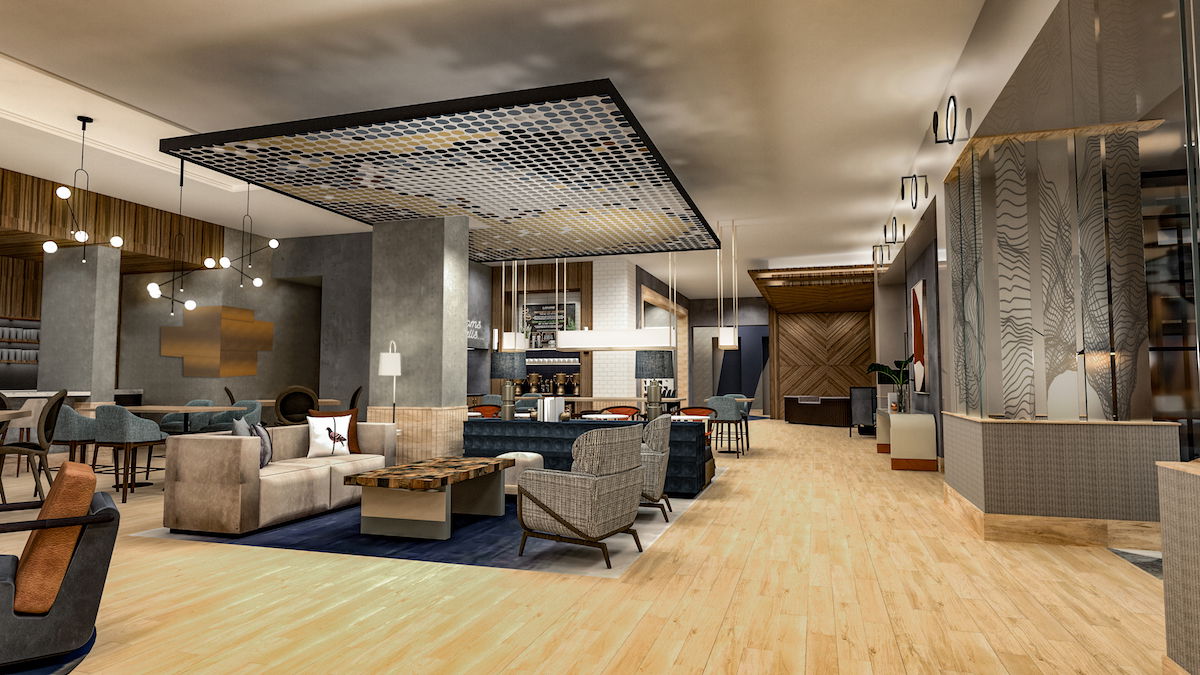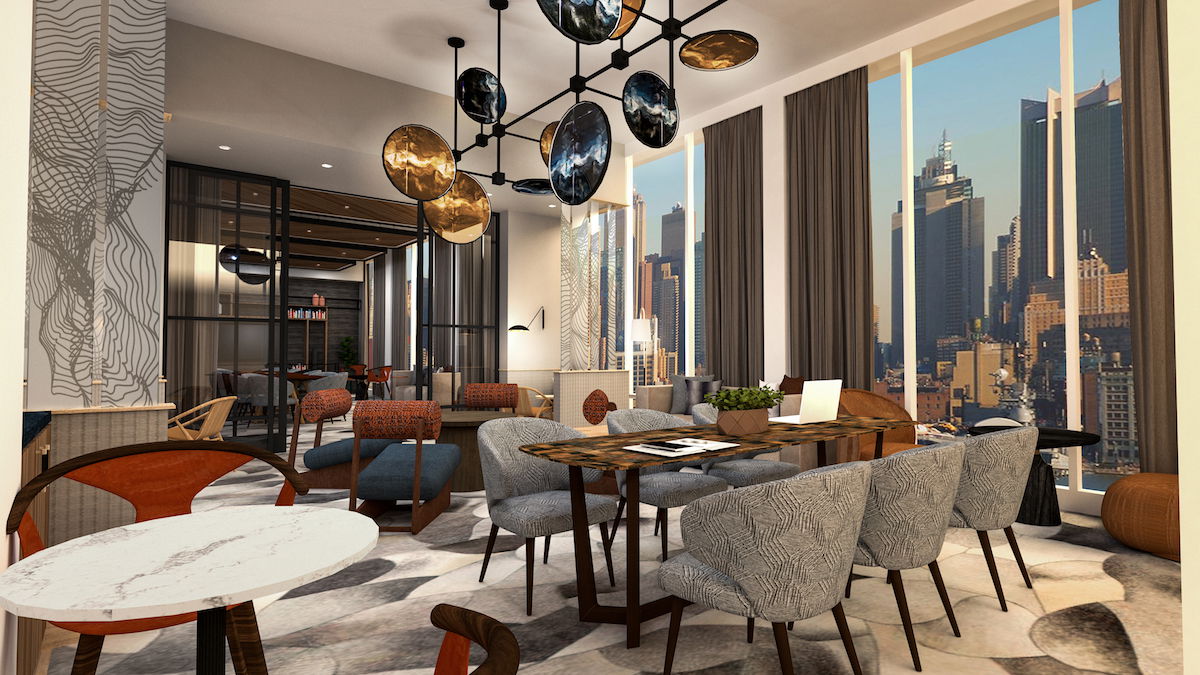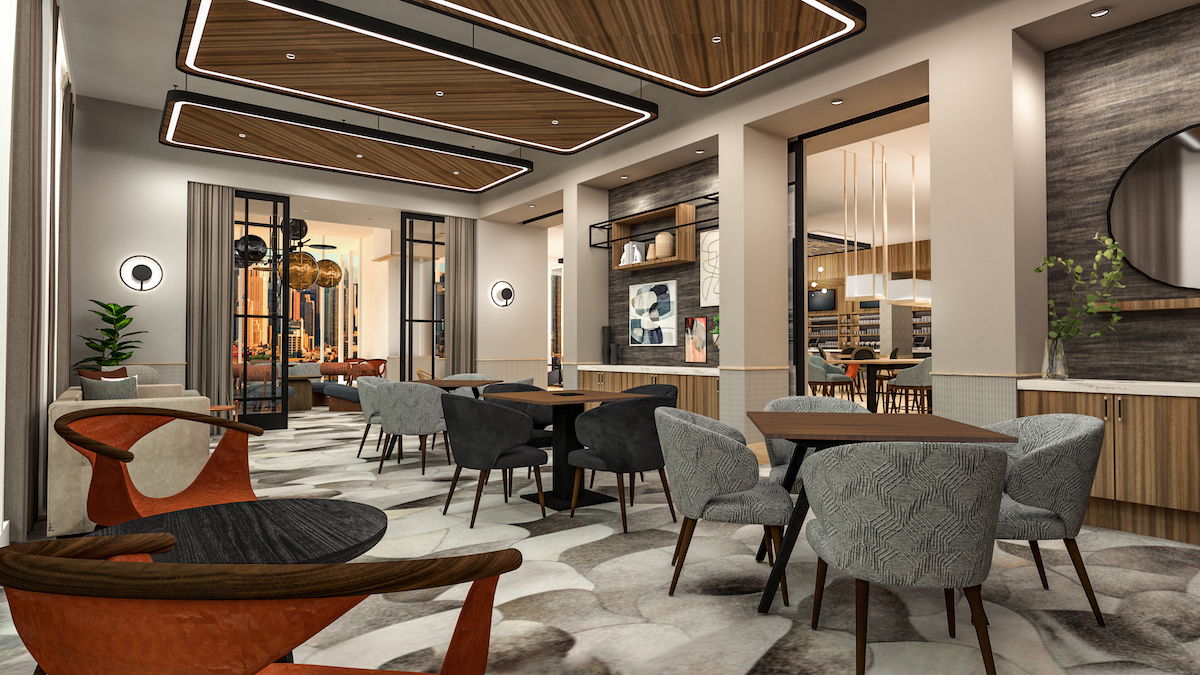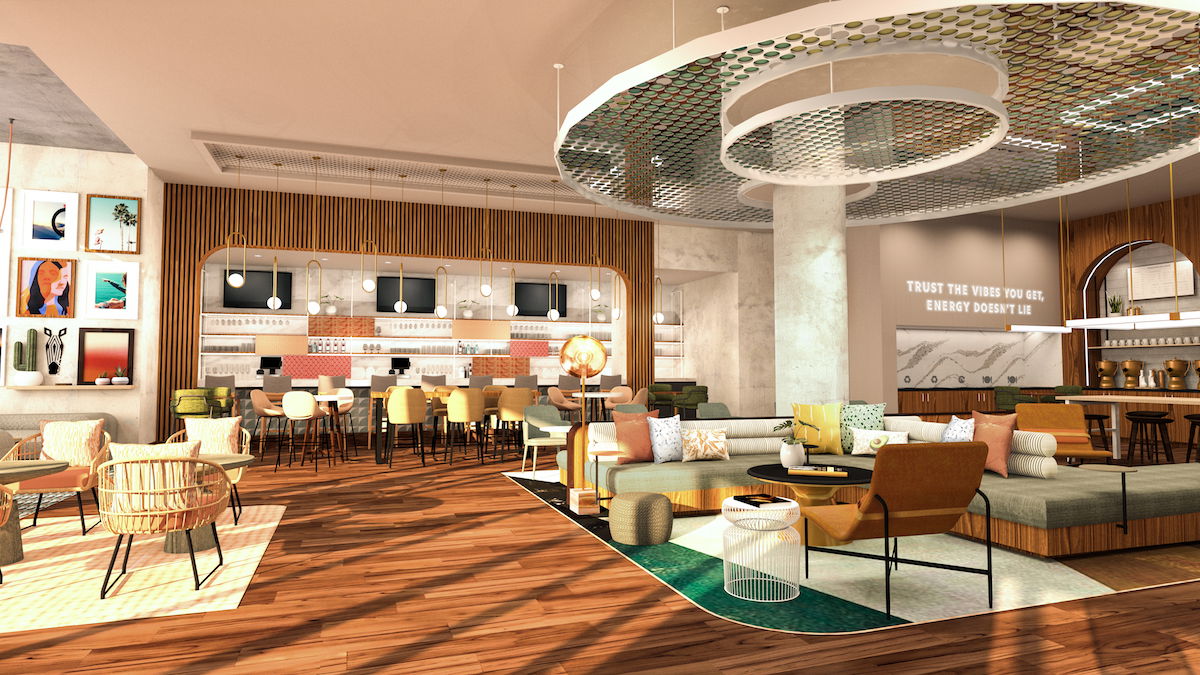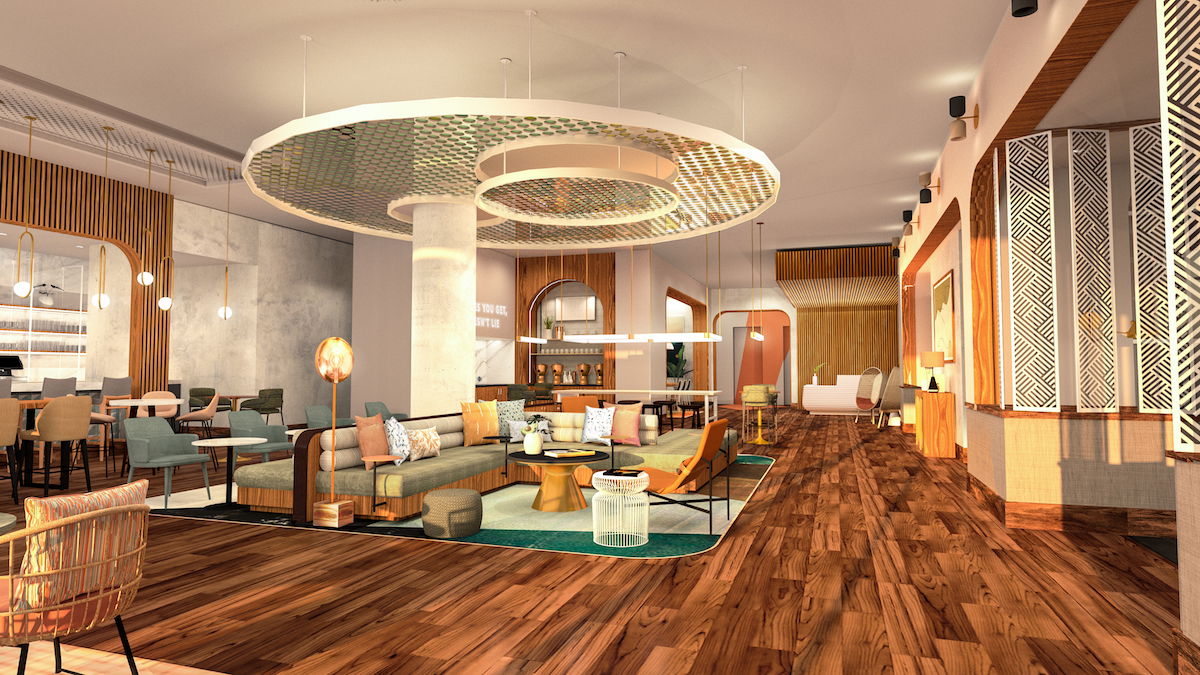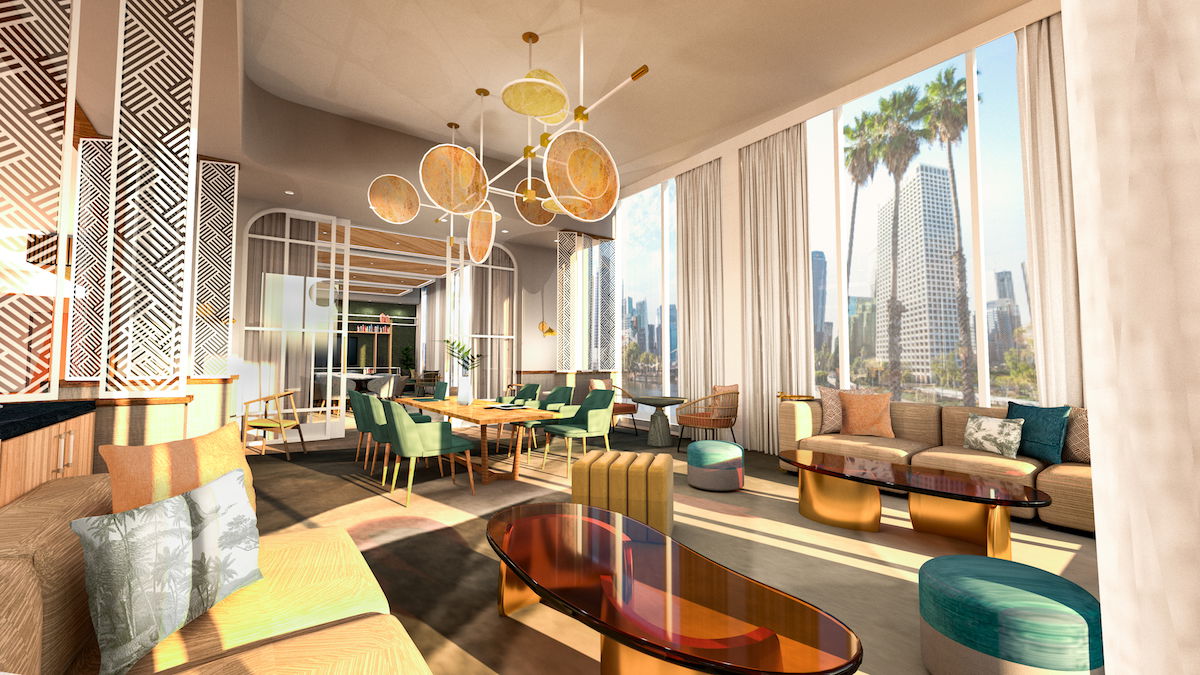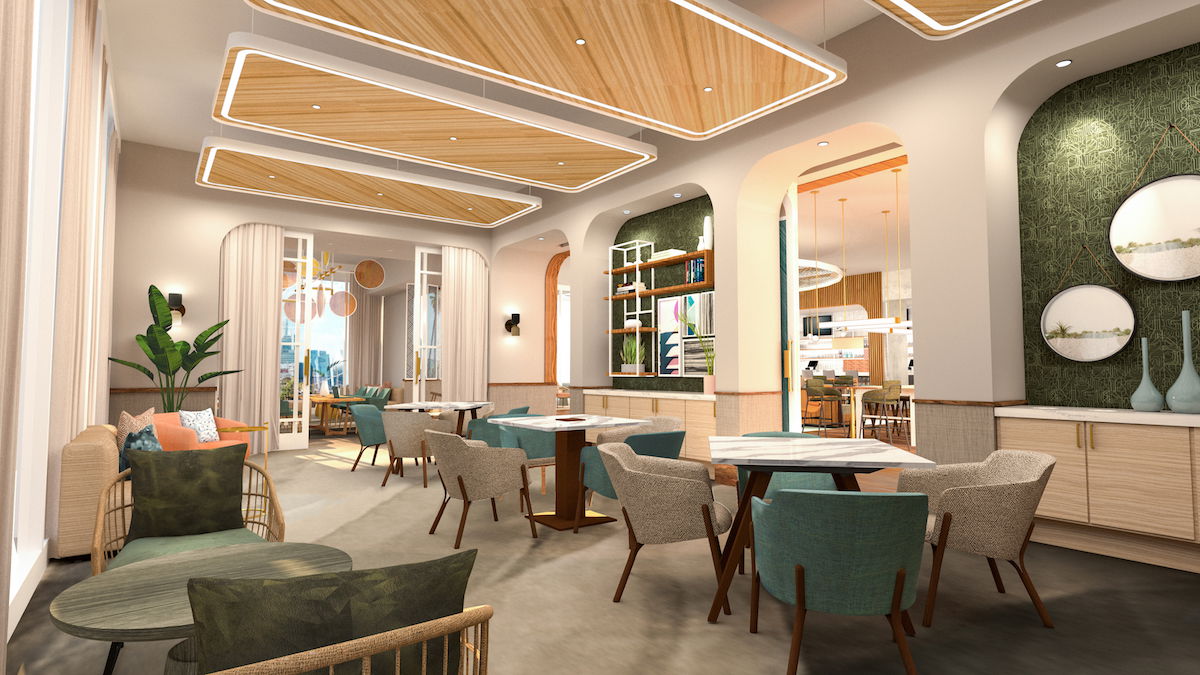 30 Tempo by Hilton properties in the pipeline
Even ahead of the official unveiling, Tempo by Hilton already has more than 30 individual commitments to date, with properties confirmed in New York, Maui, Boston, Los Angeles, Lexington, Nashville, San Diego, Charlotte, Washington D.C., Houston, Atlanta, and more.
On top of that, a further 30 deals are in various stages of development.
My take on Tempo by Hilton
As far as limited service hotels go, the renderings of Tempo by Hilton look quite nice. I like the design of the rooms, and I like the look of the public spaces. So overall I look forward to checking one of these out.
However, I can't help but just turn into somewhat of a grouch when I read how these new brands are described. It sure seems to me like these brands are developed by marketers rather than actual experts in the field. They're so desperate to appeal to millennials that I find the whole thing off-putting. Modern achievers? An uplifting dose of inspiration? C'mon.
Despite all of that, I still think Tempo by Hilton looks like one of the better limited service brands out there. And I guess I am a bit of a millennial, in the sense that I like avocado toast and an "elevated coffee bar" (as the video describes it), even though I don't like desk-less rooms and exposed closets.
What do you make of Tempo by Hilton?