Hilton Honors has today unveiled the details of its newest hotel brand, Spark by Hilton.
What is the new Spark by Hilton brand?
As Hilton describes it, Spark by Hilton is a new premium economy lodging option intended to meet the needs of even more guests and owners seeking value, quality, and consistency. The brand is intended to offer a simple, reliable, and comfortable stay, at an accessible price. Hilton already has over 100 Spark by Hilton deals in various stage of development across the United States, with the first property expected to open this year.

Spark by Hilton is designed to create greater value for hotel owners. Specifically, this is intended to be a cost-effective conversion brand, providing an opportunity for existing properties in the economy segment to go a bit upmarket.
Here's how Hilton describes some of the signature elements of the Spark by Hilton brand (I'm just copying and pasting, because I can't really paraphrase some of this fluff):
Thoughtful Simplicity: Spark by Hilton will offer simple, inspired design with splashes of color and cheer that bring the outdoors in. Each hotel will provide a welcoming sense of arrival with colorful exterior statement walls and energizing artwork. The public space will feature multi-functional seating from communal tables to rocking chairs, offering plenty of options for guests to enjoy breakfast, socialize or work throughout the day. Guest rooms will be comfortable and relaxing so travelers can unwind and recharge for whatever comes next. Focusing on practical amenities, the simple, streamlined furniture will include an open closet, in-room refrigerator, multi-purpose work surface and bright bathroom.
Reliable Service: As part of the Hilton family of brands, ​guests will feel welcome and confident in their stay from the moment they walk through the door. Warm and inviting hotel team members with attention to detail will provide happy and helpful service. And, guests will be empowered with the tools needed to make the most of their stay, such as 24-hour digital check-in and Digital Key. ​
Unexpected Touches: Spark by Hilton will help add value to the guest experience by offering a simple, complimentary breakfast, featuring premium coffee, juice and a signature bagel bar with spreads, so guests can fuel up before hitting the road. The brand will also offer a 24-hour retail market for on-the-go travelers.
Consistent Quality: To ensure the goal of a consistent, quality guest experience, each hotel will be required to complete a full renovation, encompassing all guest-facing areas of the hotel, prior to joining Spark by Hilton and the Hilton family.
Where does the Spark by Hilton name come from? Hilton claims it "signifies the start of something great, a moment of ignition as we add energy and moment into the category and deliver the most reliable and friendly stays."
Below you can a marketing video introducing the Spark by Hilton brand.
Then below are some renderings of the Spark by Hilton concept.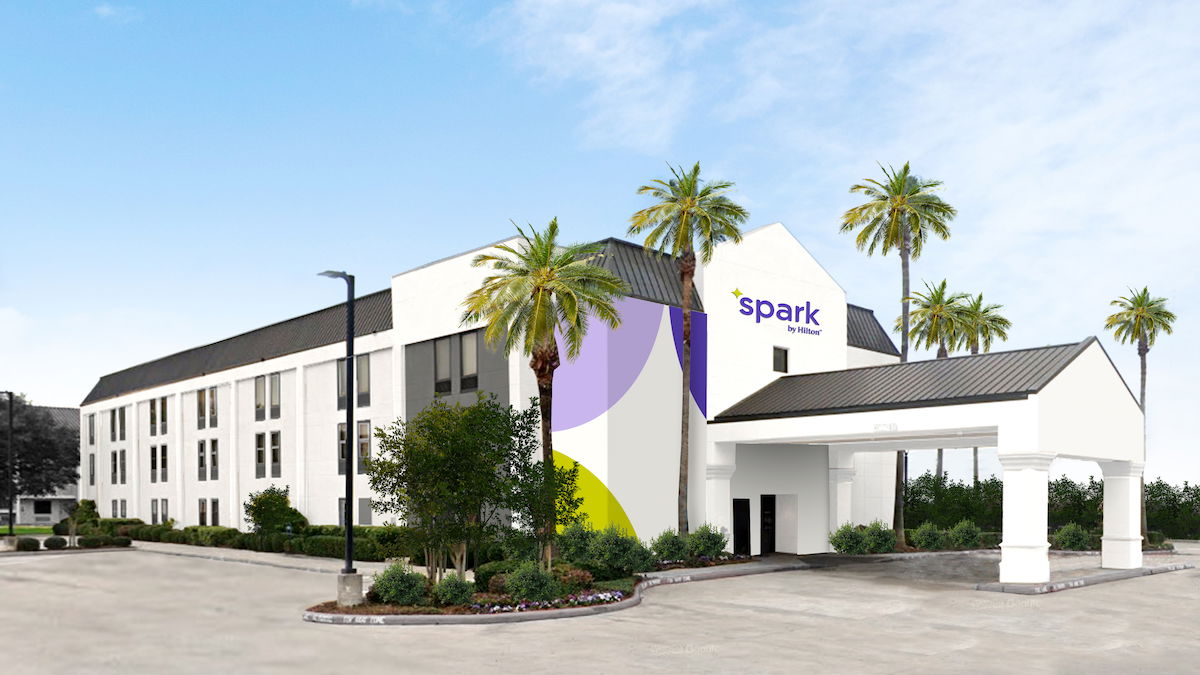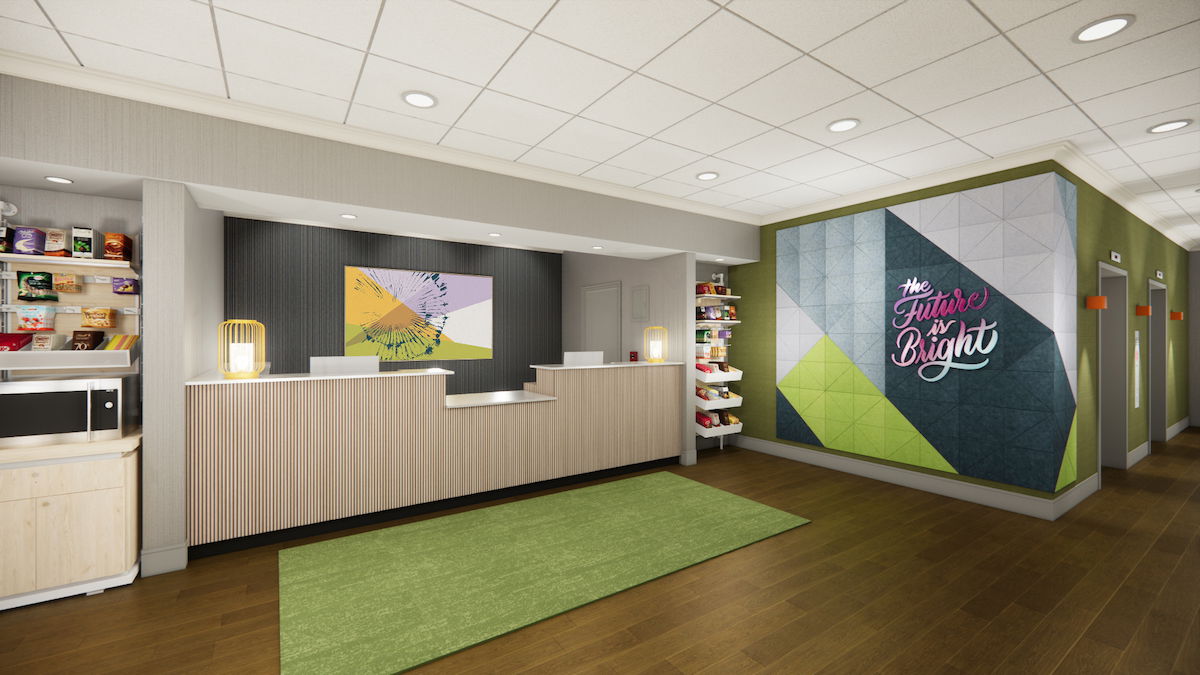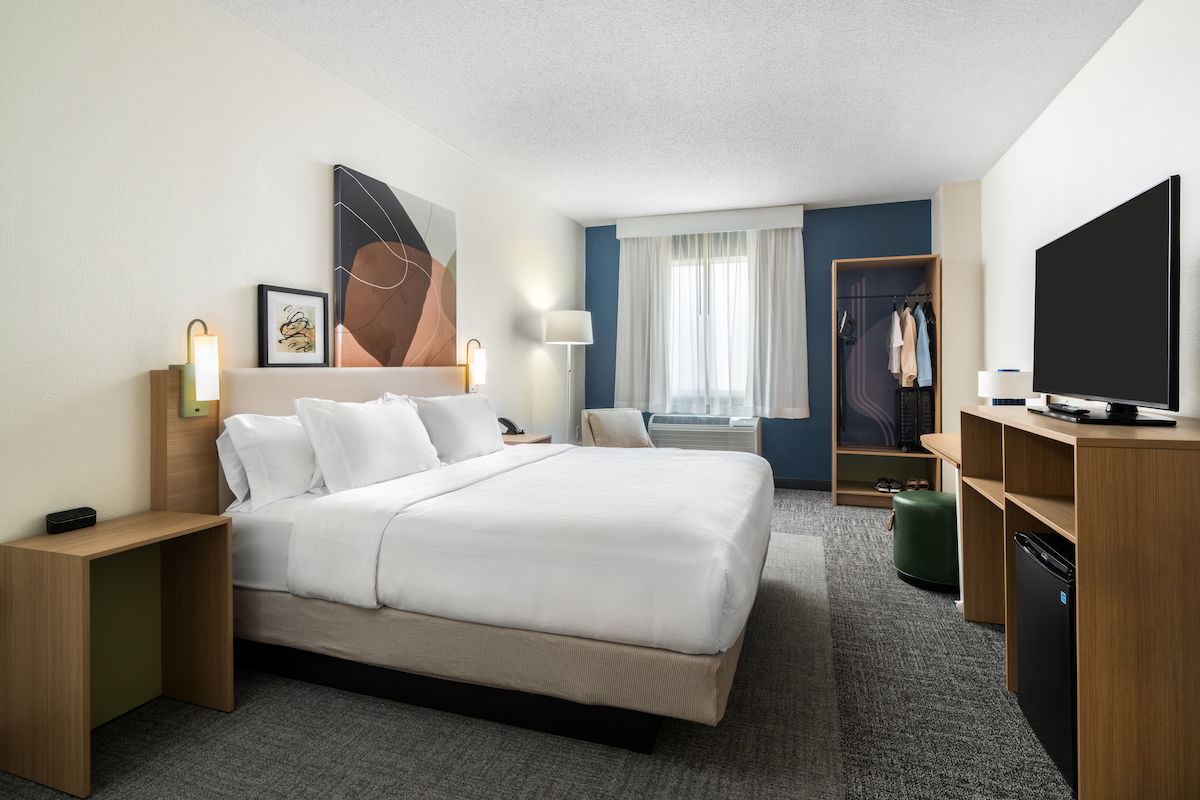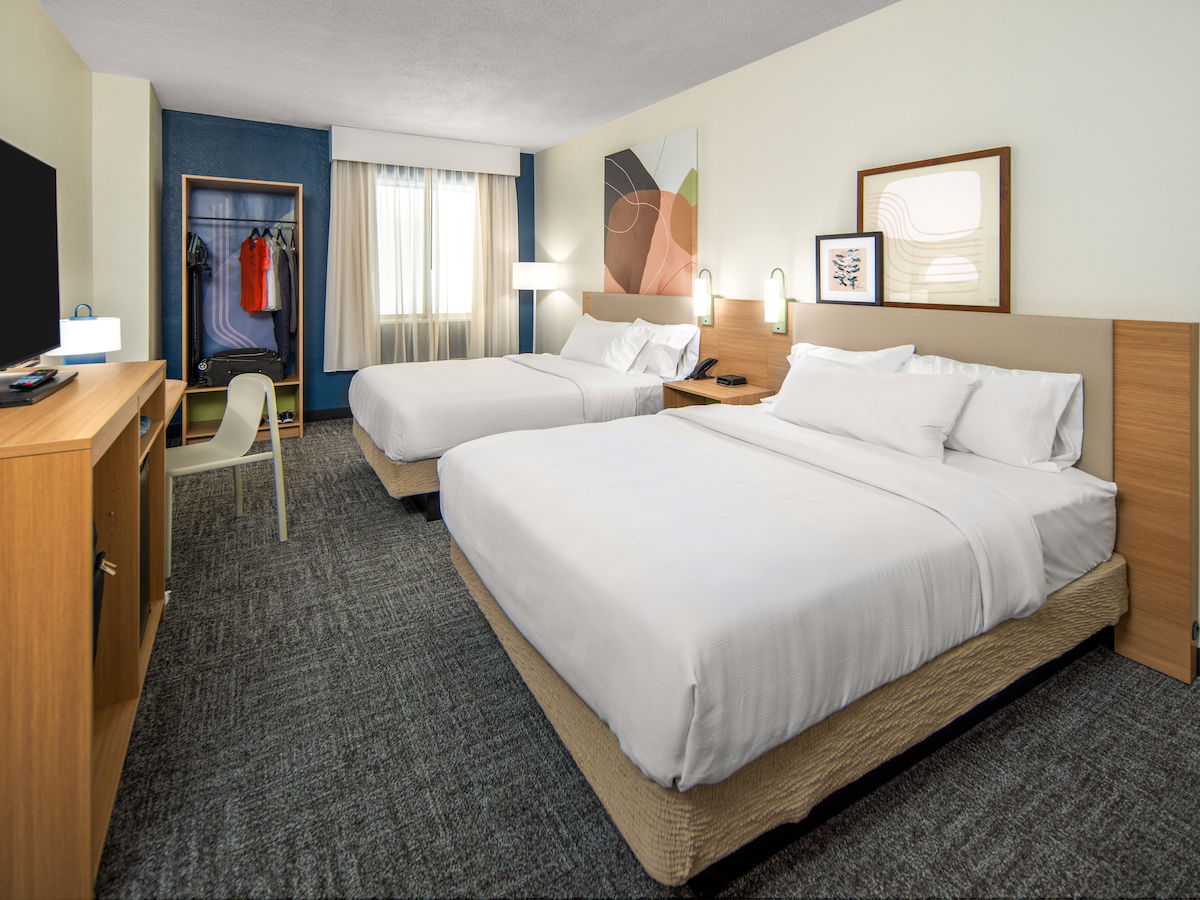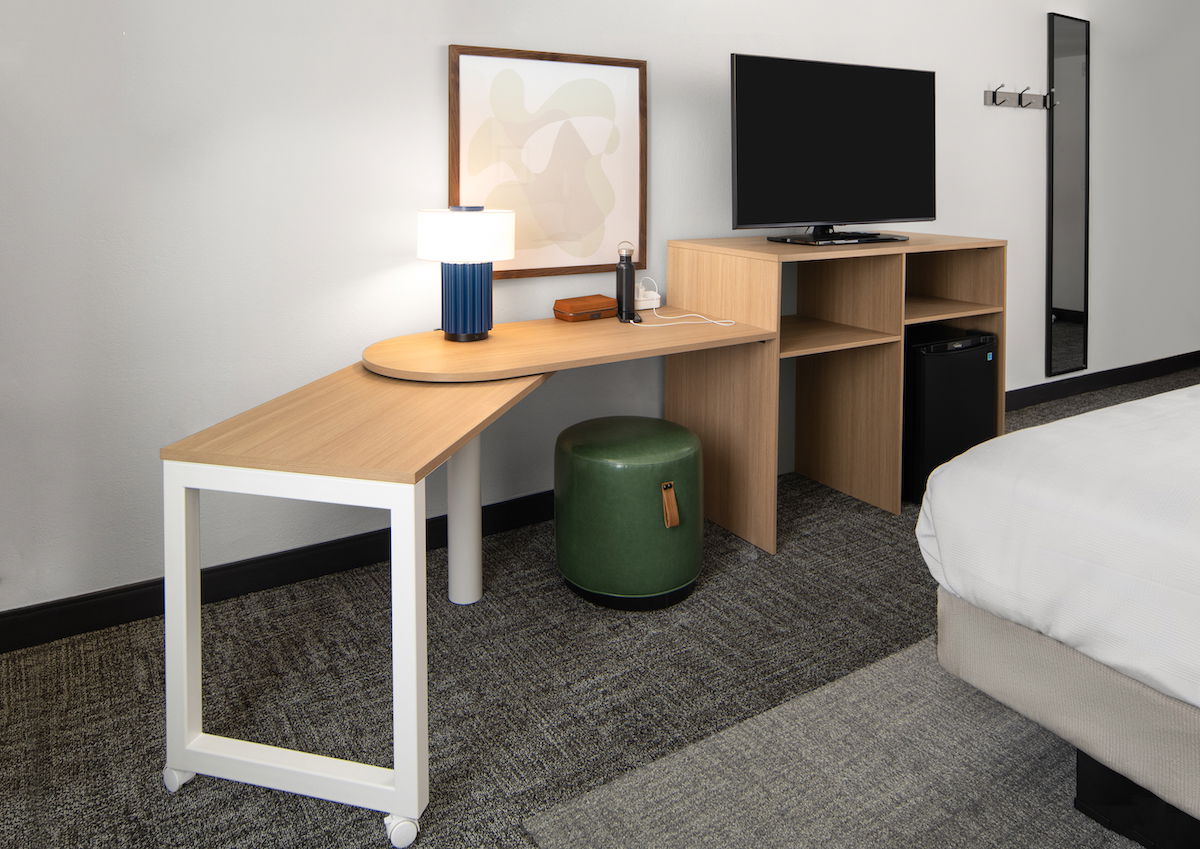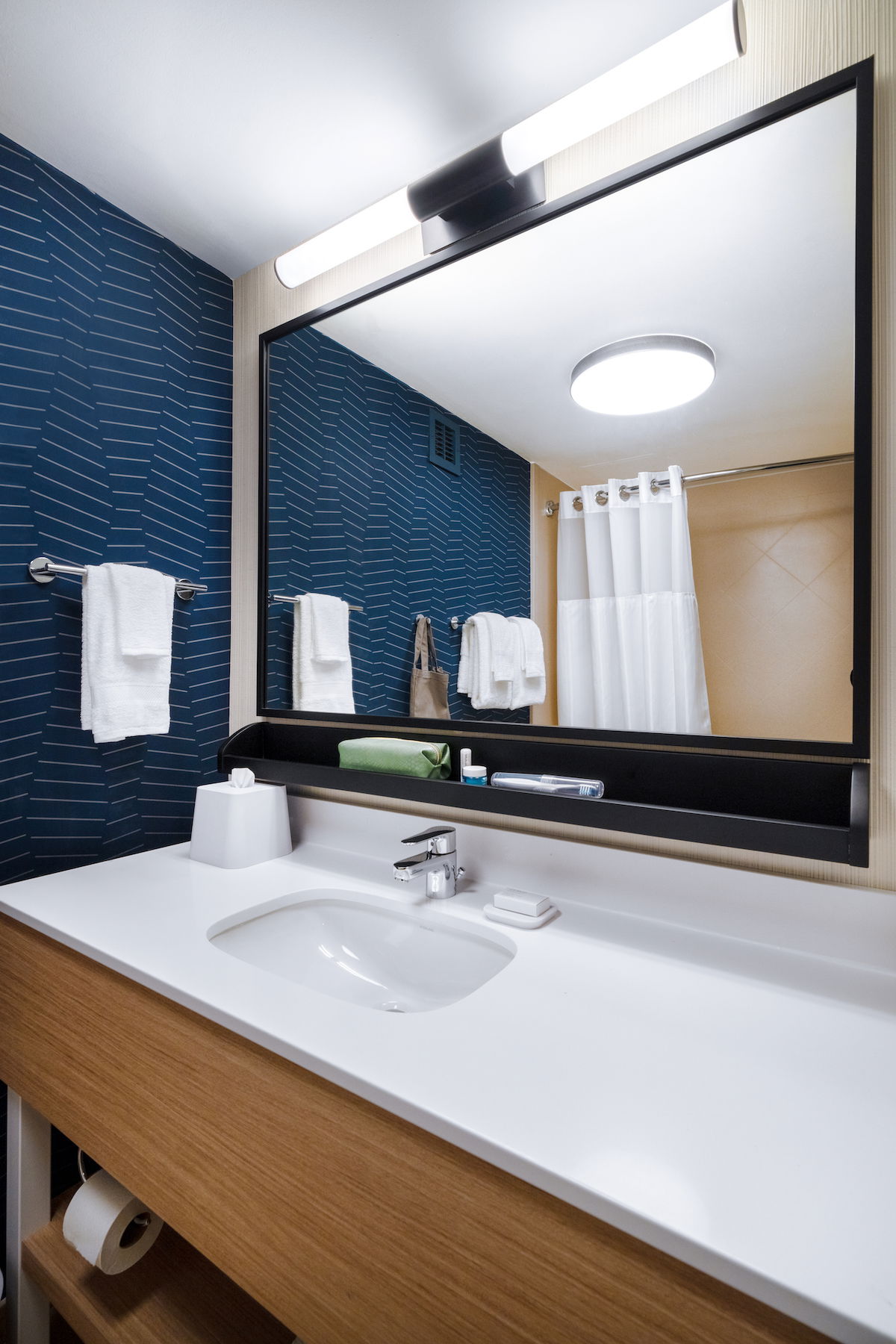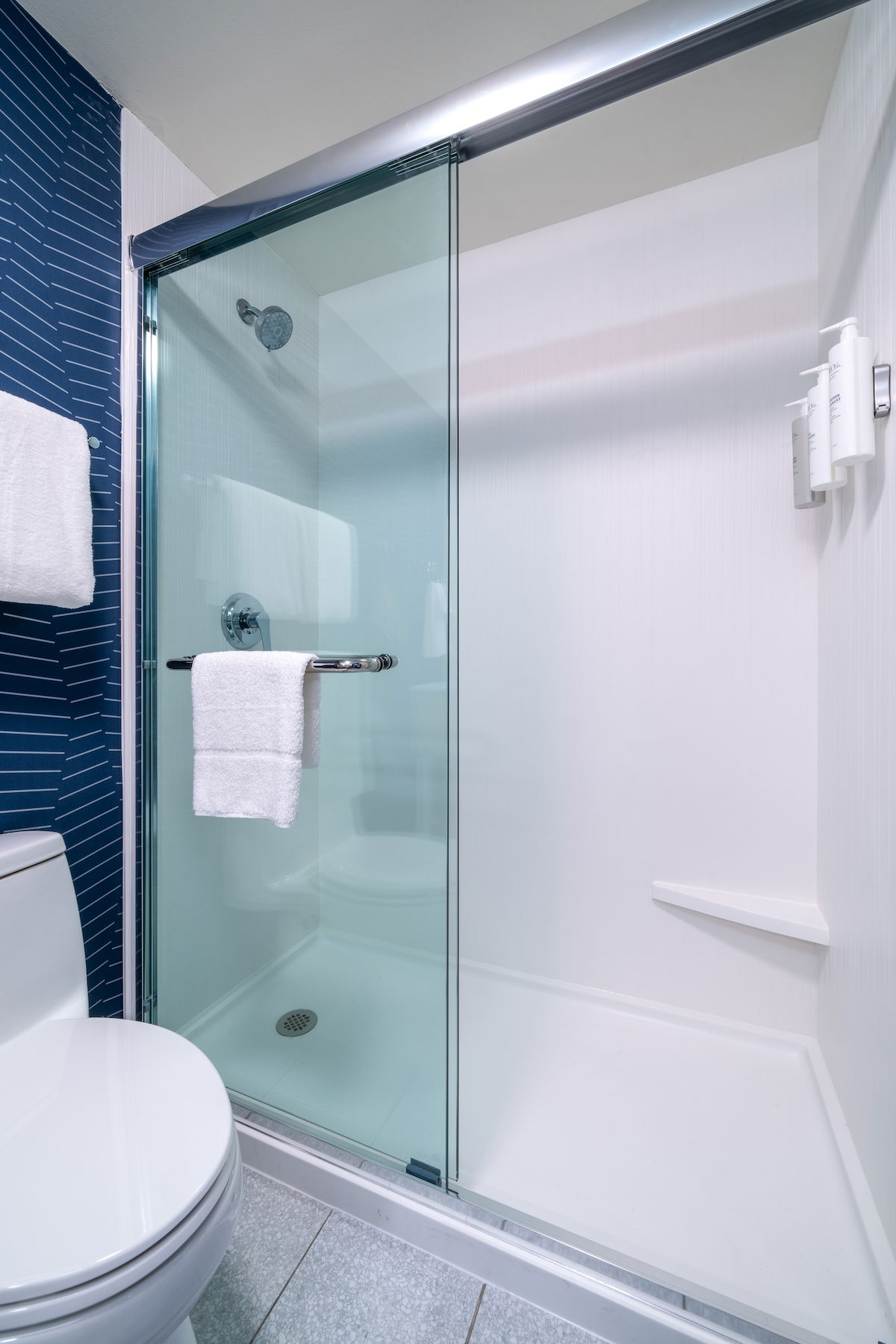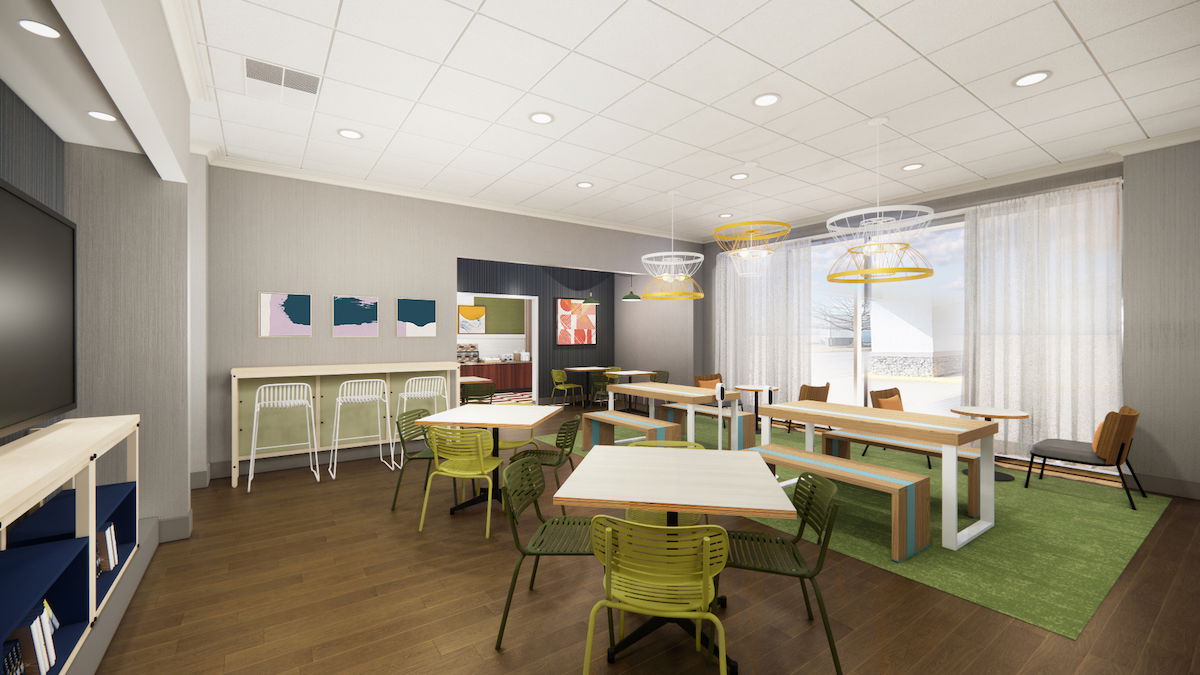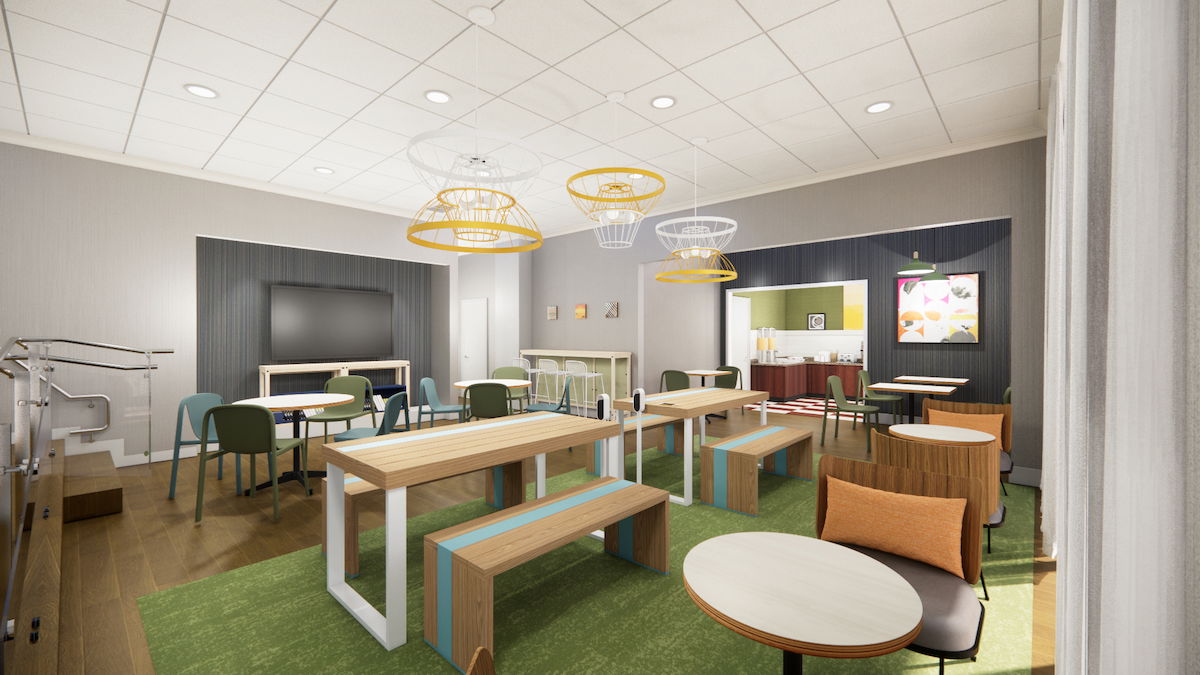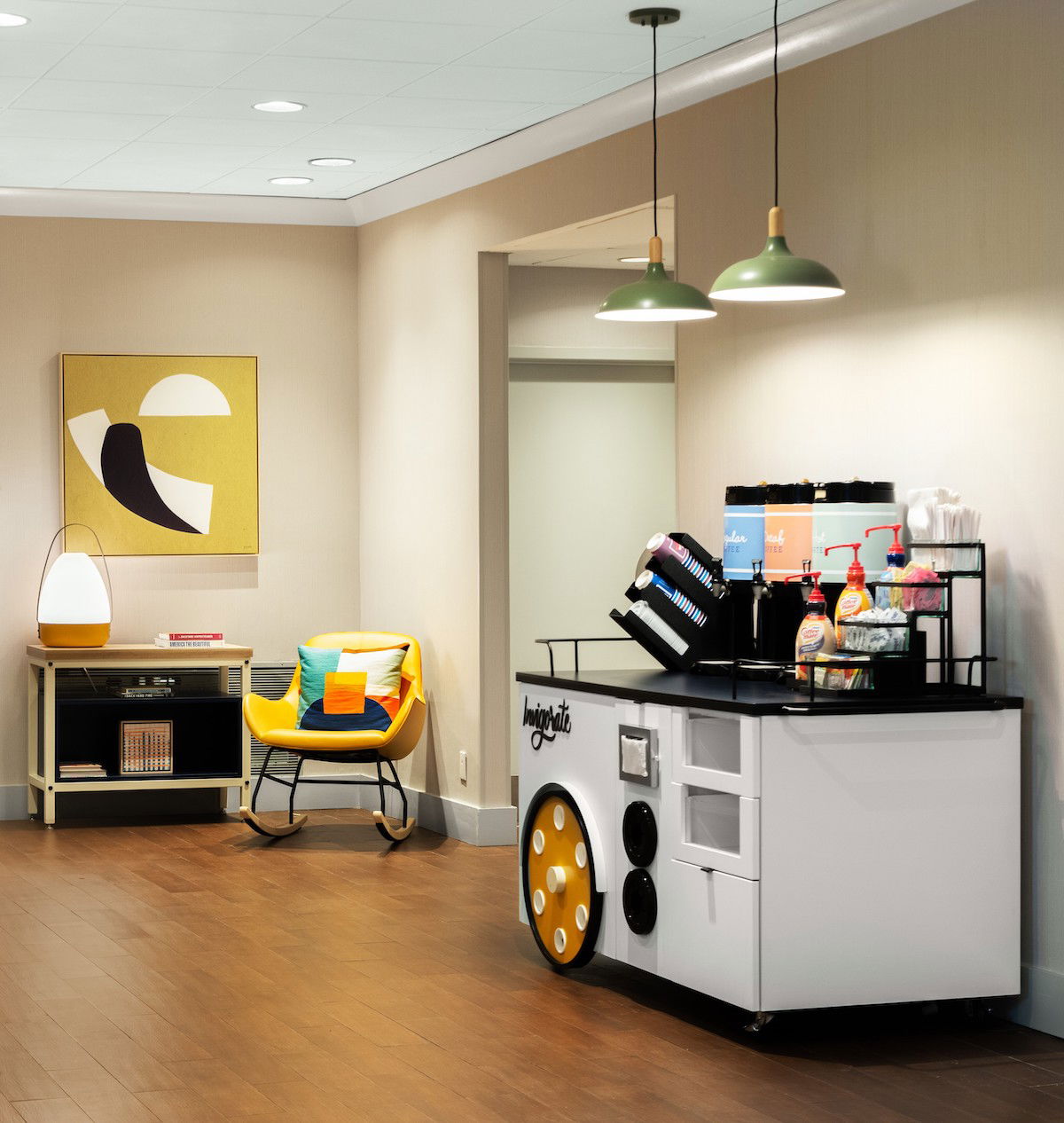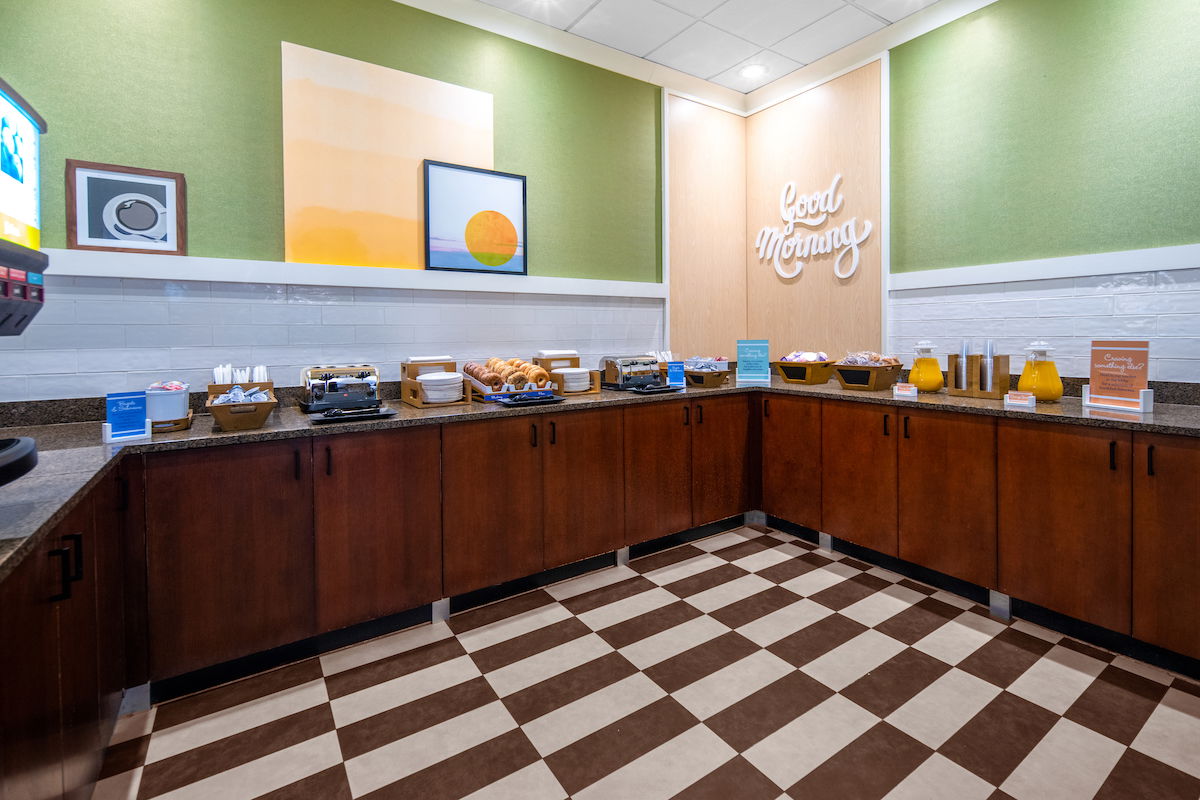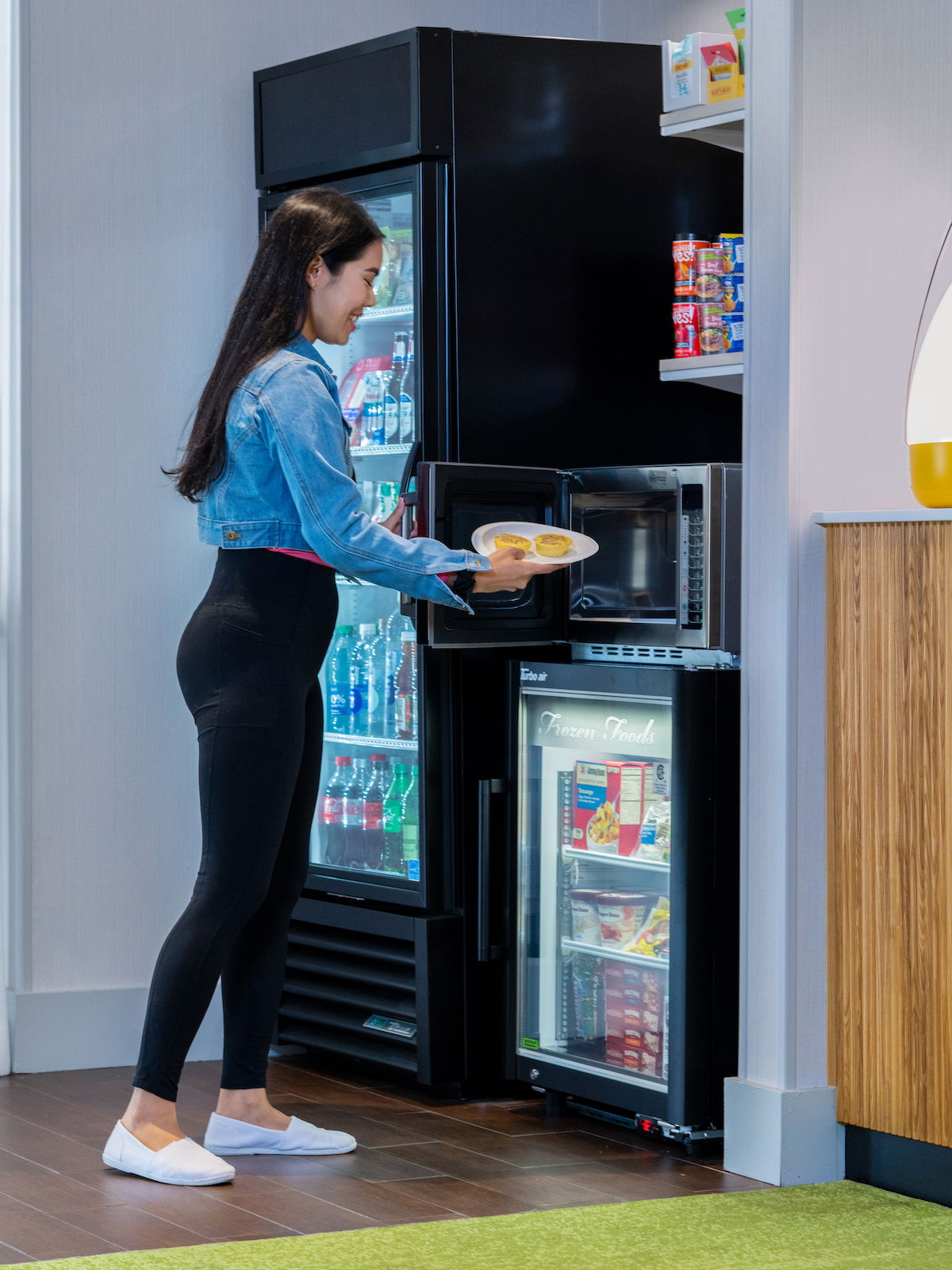 Why hotel groups create new hotel brands
Before I share my thoughts on the new Spark by Hilton brand, I think it makes sense to talk about why hotel groups start new hotel brands. It's not necessarily to be able to sell to consumers, but rather to be able to sell to hotel owners.
For the most part, the global hotel chains don't own most of their hotels, but rather they have management or franchise contracts for them. The reason they create so many new brands is so they have something to pitch to investors.
They try to make each brand seem unique, in hopes of getting an owner to choose their brand over a competitor. That's why there's also such little innovation when it comes to new hotel brands. Instead I feel like we just see each of the major hotel brands introduce similar concepts over and over.
My take on the new Spark by Hilton brand
It's kind of amazing to me the extent to which hotel brand concepts run together. A few thoughts:
I love how Hilton is highlighting how this brand will feature reliable service and consistent quality — are there any Hilton brands that the company wouldn't describe in this way?
I think "thoughtful simplicity" would describe any limited service hotel brand, no?
The only unique feature I see here is that there will be a complimentary breakfast consisting of a bagel bar, coffee, and juice
As much as I love a fresh New York bagel (or something of the sort), having the focus of breakfast being (presumably) frozen bagels seems a bit odd to me
Cleary the primary intent of this new brand is to allow hotel owners to invest to go a bit upmarket, from lower end limited service brands
Renderings are usually unrealistically nice, though these renderings just don't look that great to me; to me the hotels look really cheap, and like they're lacking any sort of interesting design
Bottom line
Spark by Hilton is the newest hotel brand. This will be a "premium economy" brand, with the only real unique element being a breakfast bagel bar. Hilton clearly sees this primarily as a brand designed for existing properties to convert to, based on the limited upgrade costs.
Ultimately these new brands are designed for hotel owners, and we're just the product. I still can't help but find all of the communications around these new brands to be disingenuous, like highlighting that reliable service and consistent quality are main features, as if that's not something Hilton thinks of all of its brands.
What do you make of the Spark by Hilton brand?