Last week I wrote about the bizarre experience I had on TAP Portugal, where there was no service on my flight from Lisbon to Milan. During boarding it was announced that "this flight is operating with reduced cabin crew and for that reason there will be no meal service on this flight."
Sure enough, even in business class, there wasn't really any service. Everyone on the plane was offered one cup of water, but that was it. When I asked for a refill, I was told each person could have only one.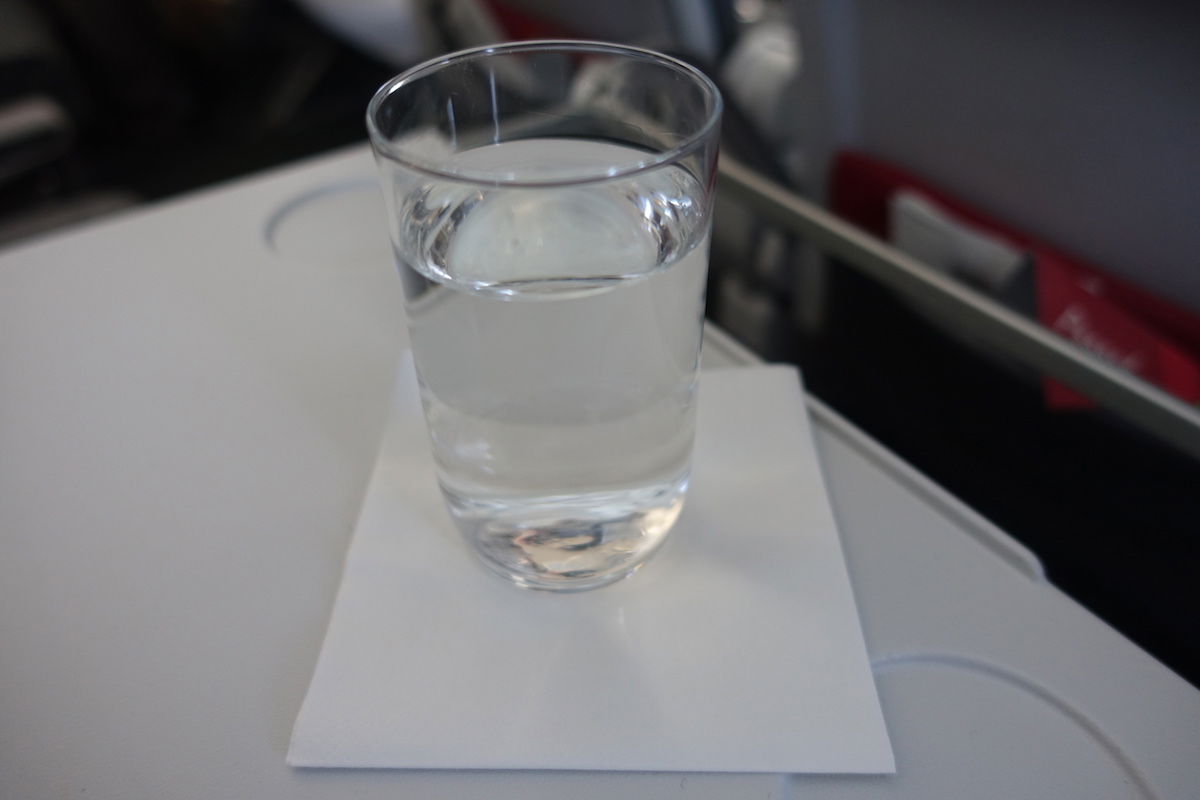 I've flown millions of miles and have experienced some pretty terrible service, but never anything quite like this, as this seemed to be a company sanctioned practice.
Since the time I wrote that post, I received dozens of comments, messages, emails, etc., from readers indicating that they had a similar experience. I also had several TAP Portugal flight attendants reach out to me to share why this happens, though they spoke on the condition of anonymity.
I even had the chance to speak to a senior executive at TAP Portugal, though unfortunately he wanted the conversation to be off the record. I have to respect that, so I won't be sharing anything he said, but rather am basing this post on the information I was given by the flight attendants who had reached out to me to share why this is a reasonably common occurrence.
So how does this practice happen? According to the flight attendants I spoke with:
Management and the union have agreed to have a certain number of flight attendants staffed per flight to perform service, which is different from the minimum number of flight attendants needed to operate the flight safely; when the minimum number for service isn't on the flight, the crew doesn't have to provide service
The crew can still provide service, and is even encouraged by management to provide service, but there's quite a bit of contention between management and the union, so flight attendants are going to do the minimum possible on principle, since they think it gives them more room to bargain
These shortages are caused when flight attendants call in sick, though the airline should have standby flight attendants who are there when people call in sick
That's the information that has been shared with me by employees, but it still leaves some unanswered questions:
Lots of airlines have flight attendants call in sick last minute which could lead to crew shortages, but somehow they manage to still staff flights; why doesn't TAP Portugal have enough crew reserves?
While I wouldn't say it's common, what I experienced isn't an isolated issue either, and it's pretty clear to me this happens a lot more frequently than you'd expect; given that, why doesn't the airline do something for customers who are impacted by this? How insulting to pay for business class and be served a cup of water and nothing else due to the issues between the union and the airline… does the airline not care about the passengers they're losing because of this practice?
I respect both sides here and don't know enough about the inner workings of their contracts firsthand to really blame one party. However, one thing is for sure — this current situation puts everyone in an awkward position (including the crew), and they need to address this ASAP. I've flown millions of miles, and have never experienced anything like this before.