Not all business class seats are created equal, and that's especially true on SWISS.
SWISS throne seats
On their longhaul aircraft (A330s, A340s, and 777s), Swiss has fully flat seats in business class (check out my review of SWISS business here). They're in a staggered configuration, meaning that in each row the position of seats alternates.
Due to how this configuration works out, SWISS planes have what are often referred to as "throne" seats.
Take the 777-300ER, for example, where the configuration in each row alternates between being 2-2-1 and 1-2-2. Here's the seatmap: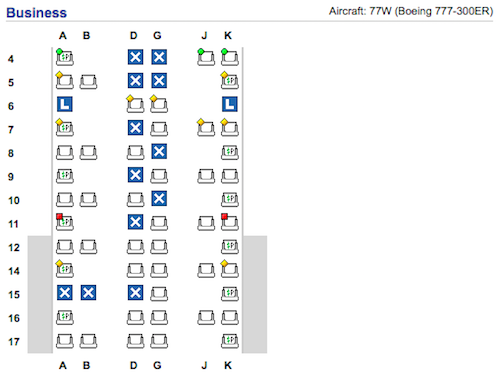 Here's what that looks like in practice: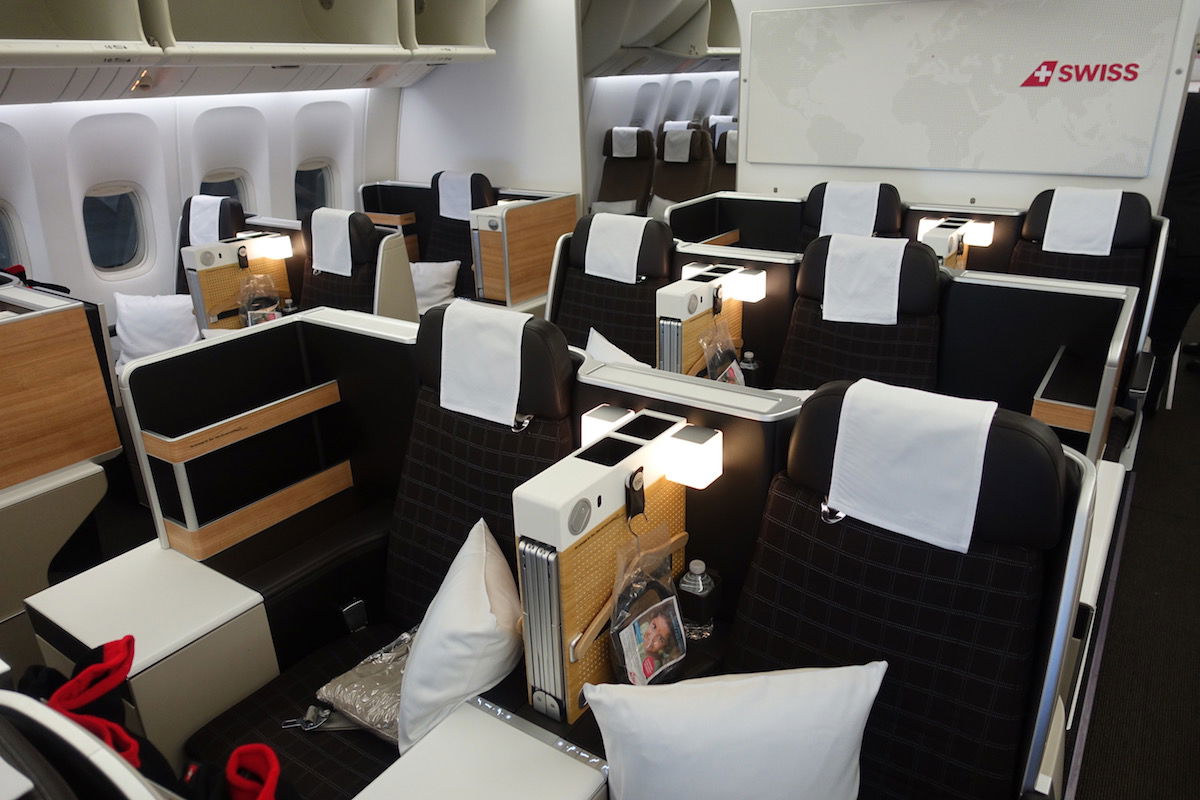 As you can see, a majority of seats are in pairs, whether seated in the center section or by the windows.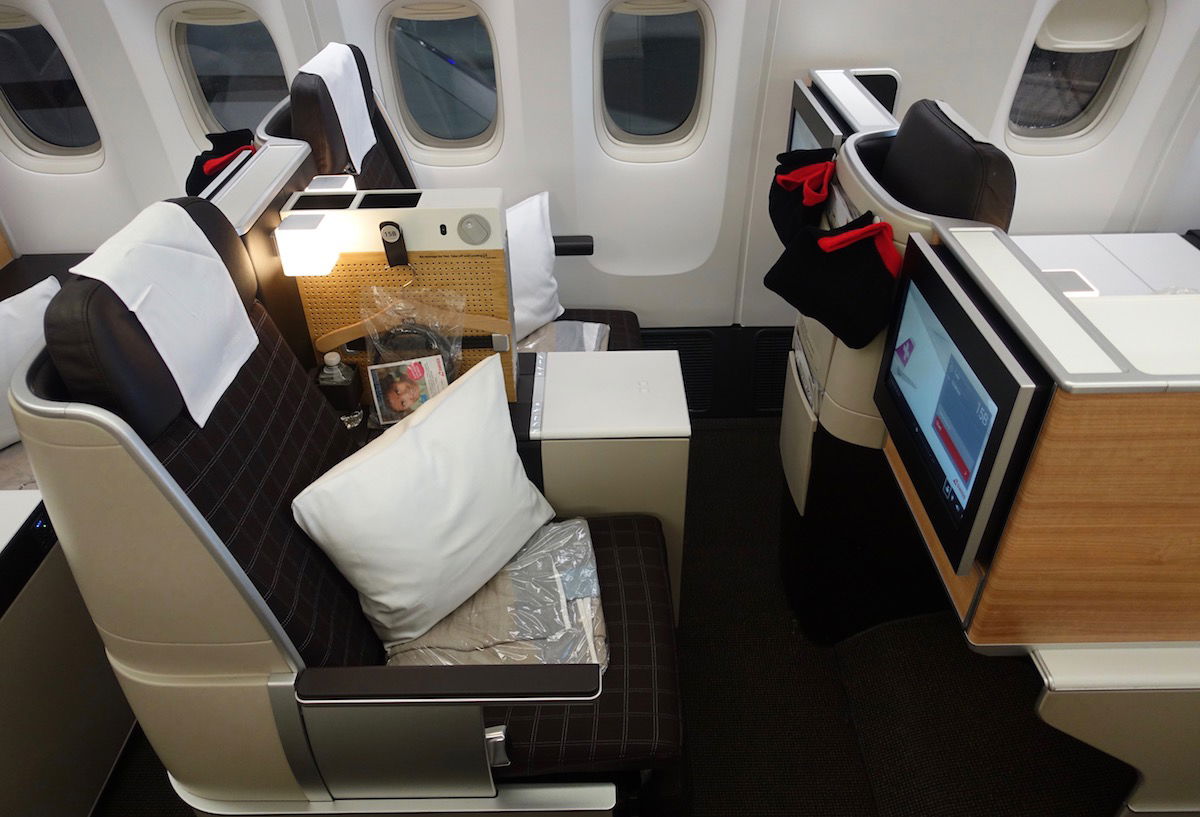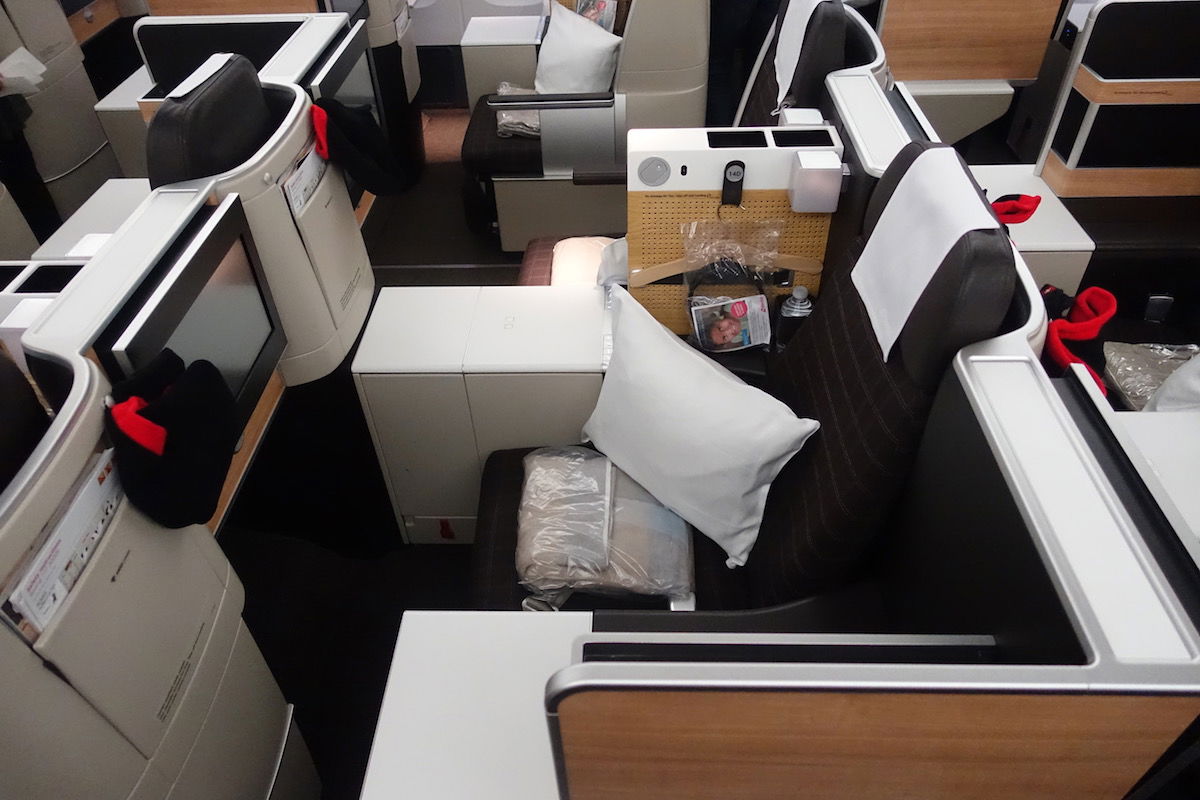 However, in each row you have a single seat, which is often referred to as a "throne" seat. Personally I love these seats, given how much privacy they have, and since you have direct aisle access and a window view.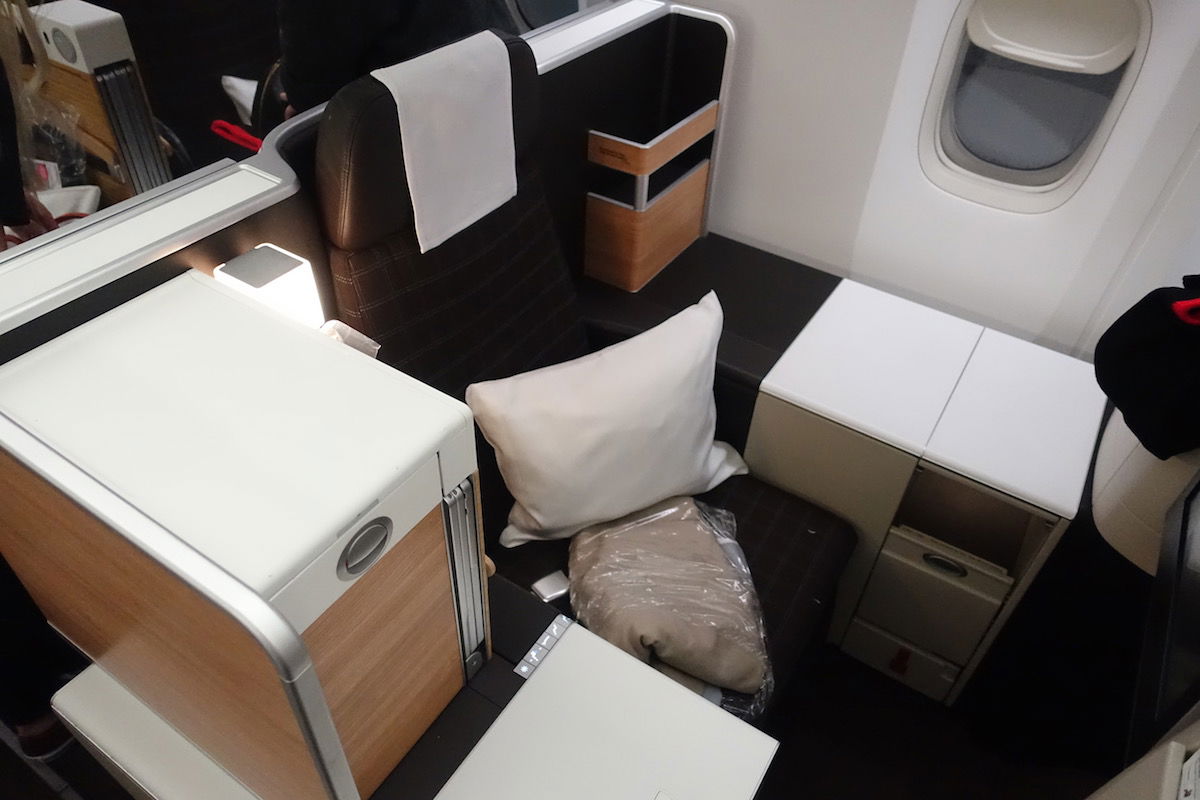 There is one downside to these seats, though, for what it's worth — the footwells are quite small.
SWISS usually charges for throne seats
SWISS realizes that people prefer these seats to "normal" seats, so they charge $149-199 in order to reserve one of these seats in advance. Miles & More HON Circle and Senator members can select these seats for free, but everyone else is stuck paying.
For example, below is the seatmap for a SWISS flight, which shows the cost of reserving one of these throne seats (all the seats in blue are throne seats).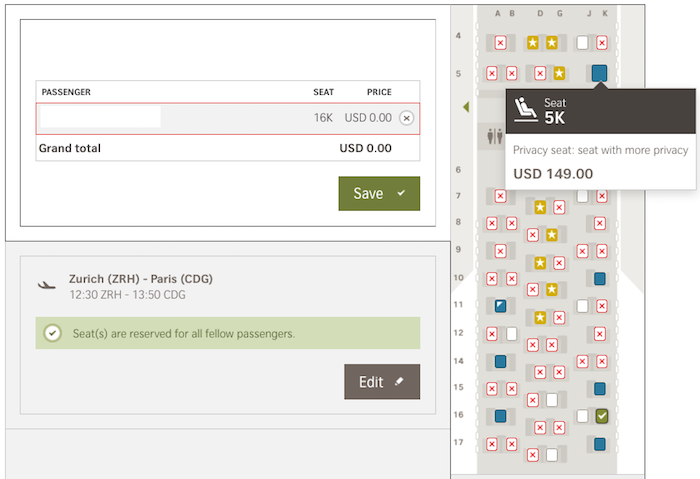 How to snag SWISS throne seats for free
Obviously it varies by flight, but in my experience rarely do the throne seats all fill up in advance. There might be a few Senator and HON Circle members per flight, but beyond that, not many people want to pay cash to assign seats in business class (just don't tell British Airways).
That's where this trick comes in handy. Around 48 hours before departure, SWISS business class throne seats can be selected for free. This applies to anyone in business class, even those on award tickets.
Many people aren't aware of the timing, since 48 hours seems like a random point to open them up — online check-in only opens within 23 hours, for example.
How this works in practice
Let me demonstrate in the form of an example, as I just helped someone with this.
Exactly at 48 hours before departure I logged into a SWISS itinerary, and went to the "manage booking" section. By the way, if you're going to do this, make sure you have the SWISS confirmation code, and not the confirmation code of the partner airline you booked through, as those are often different. Alternatively, you can use the e-ticket number (which is the same across airlines).
Prior to 48 hours, selecting a throne seat showed the $149 price.
So I logged in at exactly 48 hours, and suddenly it showed no price anymore for the throne seats.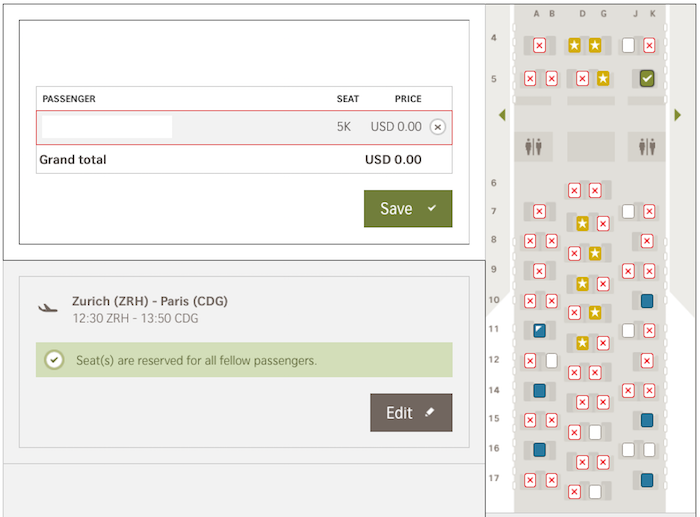 Yay… but not so fast. When I selected the seat, it still took me to a page to enter credit card information for a $149 payment, even though the previous page said it should have been free.
I kept logging in and out trying to figure out what I was doing wrong. As it turned out, I may have just been a bit too excited. Maybe the system doesn't update quite as quickly as I had hoped. After waiting about 10 minutes the throne seats no longer showed in blue, but rather in white. At this point I was able to select a throne seat at no additional cost.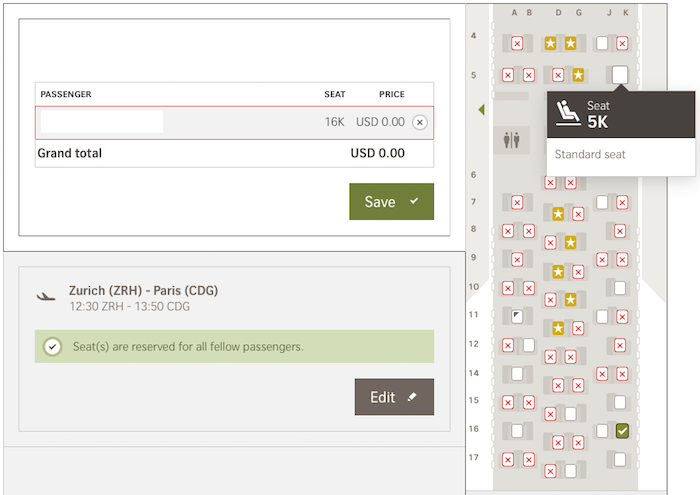 As you can see, even though the seatmap is pretty fully on this flight, the throne seats are wide open.
Bottom line
SWISS' business class throne seats are excellent, and can be assigned by any business class passenger 48 hours in advance. Many people don't realize this, so it's a way to save $149-199 on SWISS' best business class seats.
Now, in some cases it's possible there won't be throne seats left 48 hours, and it may be worth paying. However, I think you'll find that a vast majority of the time they are still available, so there's no reason to pay. You can always monitor the seatmap as the departure date approaches, and then decide whether or not it makes sense to pay before the 48 hours.
What has your experience been with assigning SWISS throne seats?