Earlier I wrote about how the Sheraton New York Times Square has introduced a new daily $25 destination fee. The Sheraton is following the trend, as an increasing number of city hotels are charging fees that were previously typically just charged by resorts. There are now dozens of New York City hotels with these fees, so this is quickly becoming the norm.
As it turns out, the Sheraton New York isn't the only SPG property in New York adding a "destination charge," as pointed out by Der Fliegende Amerikaner in the comments section of the previous post. As of February 1, 2018, the St. Regis New York has a daily $50 destination charge. While these charges are unfortunately becoming popular at New York City hotels, up until now they've mostly been mostly for mid-range hotels, and not luxury hotels. This is the first "true" luxury property in New York City that I know of to charge such a fee.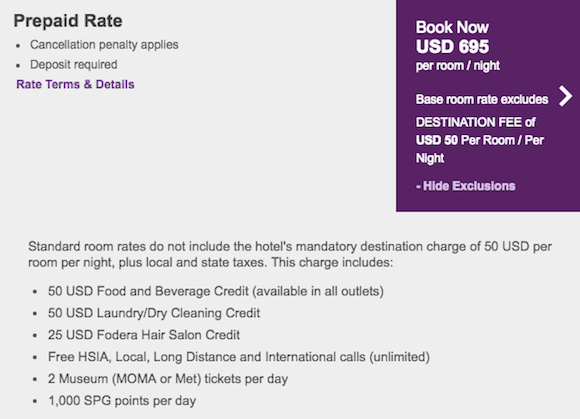 So, what does the St. Regis' daily $50 destination charge include? A lot of stuff, actually (all of these benefits are daily, according to the person I just spoke to at the hotel):
50 USD Food and Beverage Credit (available in all outlets)
50 USD Laundry/Dry Cleaning Credit
25 USD Fodera Hair Salon Credit
Free HSIA, Local, Long Distance and International calls (unlimited)
2 Museum (MOMA or Met) tickets per day
1,000 SPG points per day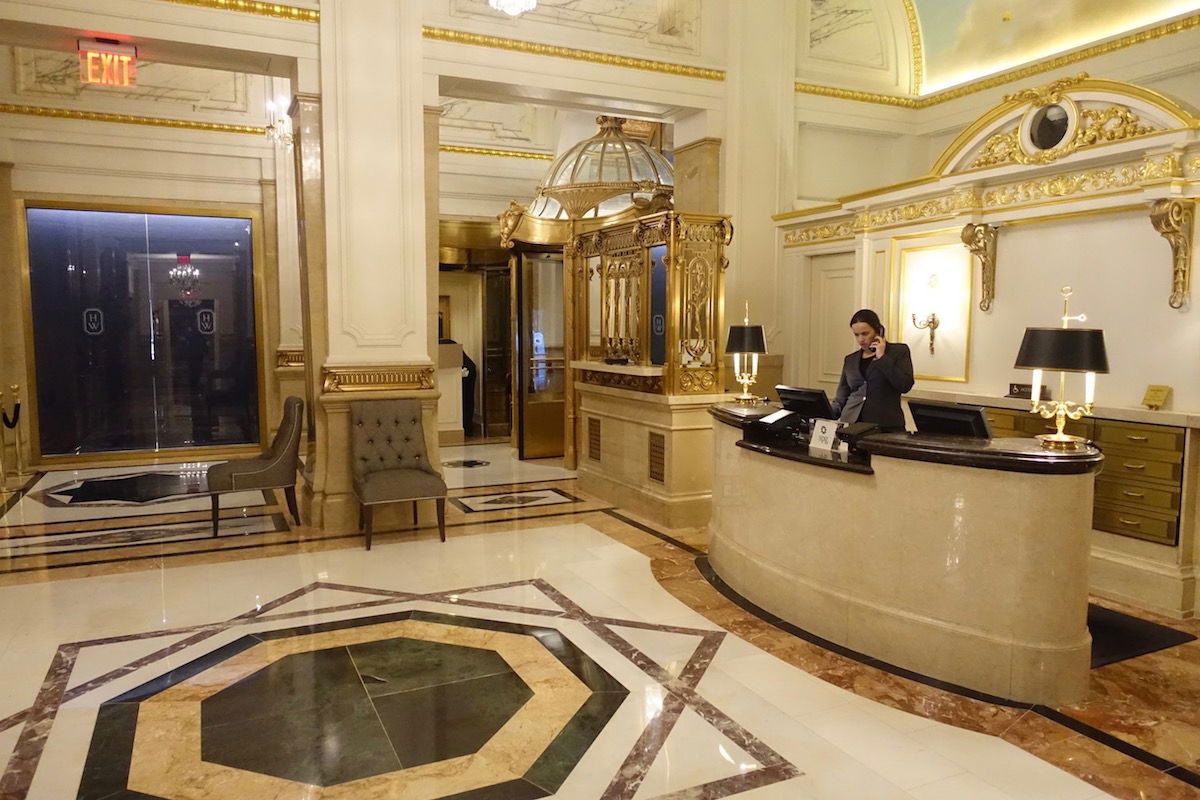 Of course on principle I'm highly opposed to these fees, though I feel like the numbers work out quite well here. I value Starpoints at ~2.2 cents each, so you're getting $22 worth of Starpoints per day, which lowers the real "out of pocket" on the destination charge to $28. For that you're getting a daily $50 food & beverage credit, daily $50 laundry & dry cleaning credit, $25 daily hair salon credit, and more.
Of course the hotel assumes most guests won't use these benefits at all, and that those who do are going to go over in terms of the spend. I would be surprised if a hair salon at the St. Regis New York has anything for $25.
However, for me a big part of staying at the St. Regis New York is enjoying the King Cole Bar for a pre-dinner drink. If you just consider the $50 food & beverage credit and nothing else, this benefit basically gets you that for ~$28, by my valuation. I'll take nearly half off King Cole Bar drinks! That's not even accounting for the value of the laundry credit, or the MOMA and Met tickets. While it's not something I personally value, I'd also note that they're even including international calling for free, which is rare.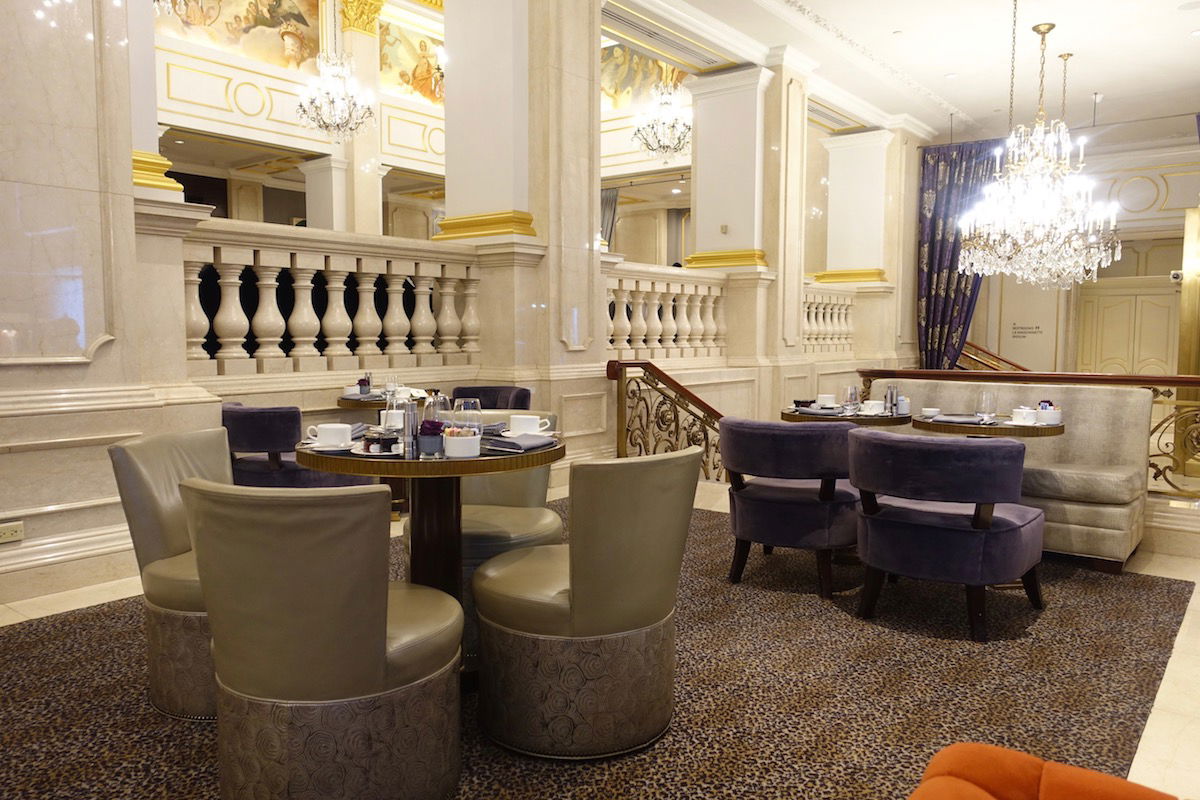 I'm really opposed to these fees, but I feel like this one might almost be a net positive. Am I the only one who feels that way?