Spirit Airlines has just introduced an incredibly generous promotion for future flight bookings, at least on the surface.
Spirit offering 5x miles on new flight bookings
Spirit Airlines is offering 5x Free Spirit miles for new flight reservations:
This is valid for tickets booked between August 5 and August 18, 2020
This is valid for travel through February 9, 2021
You don't need to register to take part in the promotion, but rather only membership in the program is required at the time of booking
5x Free Spirit miles will post to your account within four days of completion of your entire ticket

How much are Spirit miles worth?
Spirit is one of the few US airlines to still have a distance based award chart:
"Somebody" members earn 0.5 miles per mile flown
"Elite" and "VIP" members earn one mile per mile flown (you get this either by having a Spirit Airlines credit card, or by flying a certain amount)
In other words, with this promotion base members are earning 2.5x miles per mile flown, while Elite and VIP members are earning 5x miles per mile flown.
How can you redeem those miles? Here's Spirit's award chart, where pricing is based on distance flown, and then falls into one of four pricing levels based on demand:

Off-peak pricing is exclusively available to those with a co-branded Spirit Airlines credit card.
One other major catch with Spirit Airlines is that miles expire after just three months of inactivity. While miles can be extended with any activity (including with partners), that still requires a higher level of engagement than most members would likely prefer.
This is a cute promotion, but…
Let me say that I very much enjoyed my flight on Spirit Airlines, and I think the "Big Front Seat" is one of the best values in travel. I wouldn't hesitate to fly Spirit Airlines again. Furthermore, on the surface this is the most robust promotion we've seen from any US airline to encourage future travel.
That being said, Spirit isn't generally an airline that people fly because of the frequent flyer program. Rather, people fly Spirit because of very low fares:
Spirit Airlines makes lots of its money through fees, including charging for carry-ons and seat assignments, so most people are still going to pay quite a bit in cash when redeeming Spirit miles
The three month expiration policy is highly restrictive for someone who doesn't plan on flying frequently
In many cases Spirit Airlines' fares are really, really low, so the savings from redeeming miles are less than the cost of an Uber to the airport
In some cases Spirit Airlines' frequent flyer program is spectacularly unrewarding, to the point that it will actually cost you more to redeem miles than to pay cash. Take a look at flights this coming Saturday from Fort Lauderdale to Chicago, where a paid ticket would cost $17.10.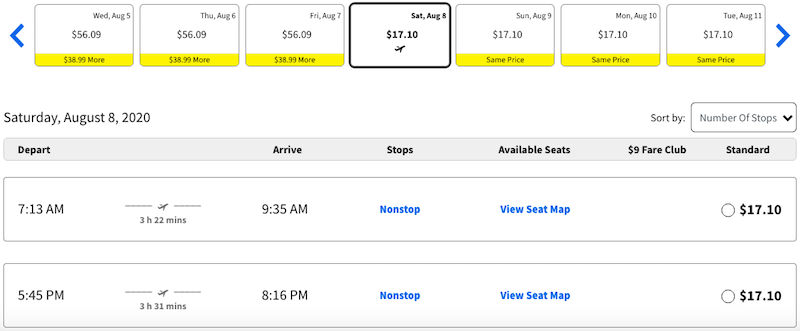 Want to redeem miles? That will cost you 15,000 miles plus $80.60, which includes $5.60 in taxes, and $75 in close-in ticketing fees.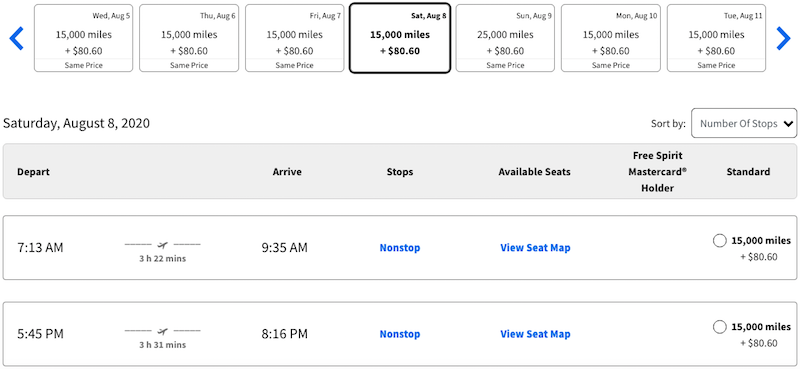 That's right, the ticket costs more in cash when redeeming miles than paying cash!
Bottom line
Spirit Airlines is offering 5x miles for newly booked travel when you fly by next February. On the surface that's a great offer, and there are plenty of cases where flying Spirit Airlines makes sense. Even so, I have a hard time getting excited about Spirit Airlines' frequent flyer program…
Anyone plan to take advantage of Spirit Airlines' 5x miles promo?