Delta Air Lines recently announced it would launch flights to Tulum's new airport. Spirit Airlines is the latest airline to announce service to this airport, making it the first US low cost carrier to announce such flights.
Spirit will fly from Fort Lauderdale and Orlando to Tulum
As of March 28, 2024, Spirit will be launching daily, year-round, nonstop flights from both Fort Lauderdale (FLL) and Orlando (MCO) to Tulum (TQO). This is the same day that the airport is expected to open to international flights.
The Fort Lauderdale to Tulum flight will be operated by an Airbus A320neo with the following schedule:
NK1551 Fort Lauderdale to Tulum departing 10:20AM arriving 11:15AM
NK1552 Tulum to Fort Lauderdale departing 12:05PM arriving 3:00PM
The Orlando to Tulum flight will be operated by an Airbus A320neo with the following schedule:
NK345 Orlando to Tulum departing 1:00PM arriving 2:10PM
NK346 Tulum to Orlando departing 3:00PM arriving 6:10PM
The two routes between Florida and Tulum each cover a distance of 600-700 miles, and are blocked at right around two hours.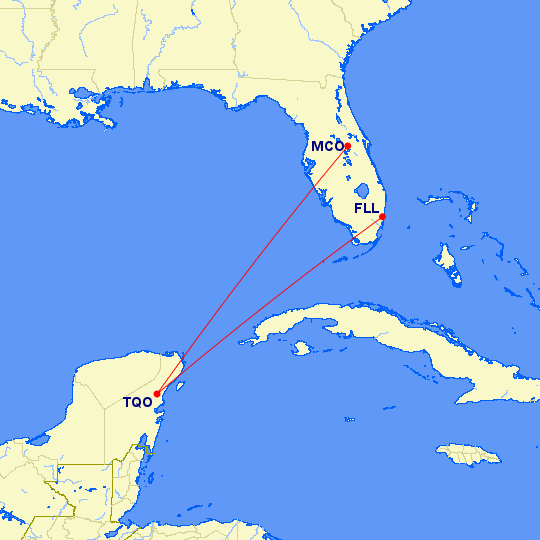 With these new nonstop routes, Spirit will offer international service from Fort Lauderdale to 26 destinations, and from Orlando to 11 destinations. These flights also add one-stop routings to Tulum for those traveling from 53 cities across the United States.
Here's how John Kirby, Spirit's VP of Network Planning, describes the new routes:
"Tulum is an increasingly popular choice for leisure travelers, and our direct flights from Florida will make a getaway to Mexico's enchanting coastline more accessible than ever, just in time for spring break. We have a long history of serving Mexico, and Tulum's new airport is a great addition that will make it easier for our Guests to get to the city and enjoy its beaches, history, and variety of unique experiences."
I'd like to commend Spirit's executive for accurately describing the new service. As a reminder, when Delta's SVP of Network Planning announced the new route, he claimed that "Delta is uniquely positioned to give customers convenient and direct access from the U.S. to Tulum." Well, Spirit sure must've outsmarted Delta then, eh? Somehow the airline managed to circumvent Delta's "unique position!"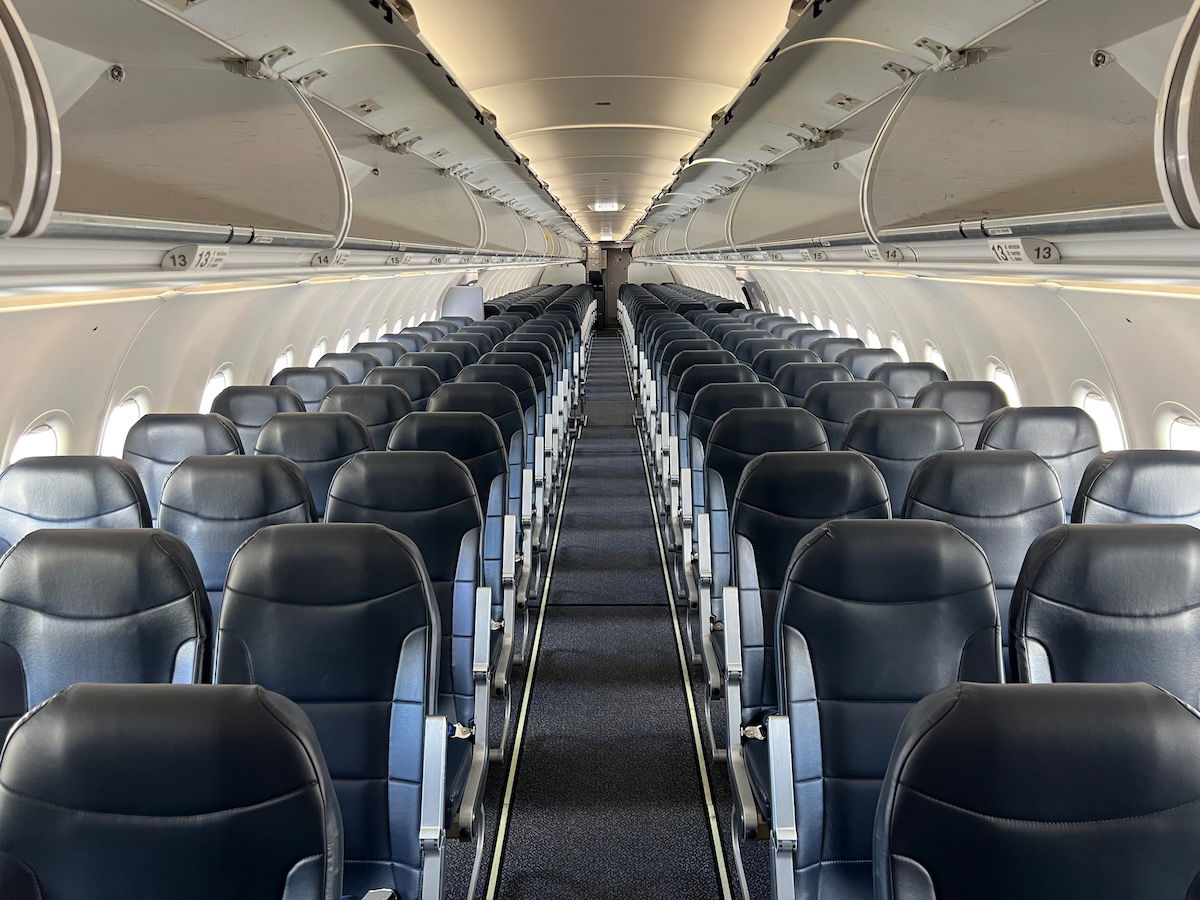 Details of Tulum's new international airport
The new Felipe Carrillo Puerto International Airport in Tulum has been a long time coming. Bidding for construction of the airport started well over a decade ago, in 2011. However, nothing happened for many years, and when Andrés Manuel López Obrador became president of Mexico in 2018, the project wasn't a priority.
However, with Tulum's increasing popularity (especially since the start of the pandemic) and capacity limitations at Cancun Airport, the project has once again been emphasized. Construction started in 2022, and is expected to be completed in late 2023. That's a mighty fast airport construction project!
As it currently stands, domestic operations at the airport should start in December 2023, with Aeromexico and Viva Aerobus being the two first airlines to serve the airport. I can't help but wonder if that timeline might still be a bit optimistic, given the short construction timeline. Regardless, it sounds like things should be up and running by early next year.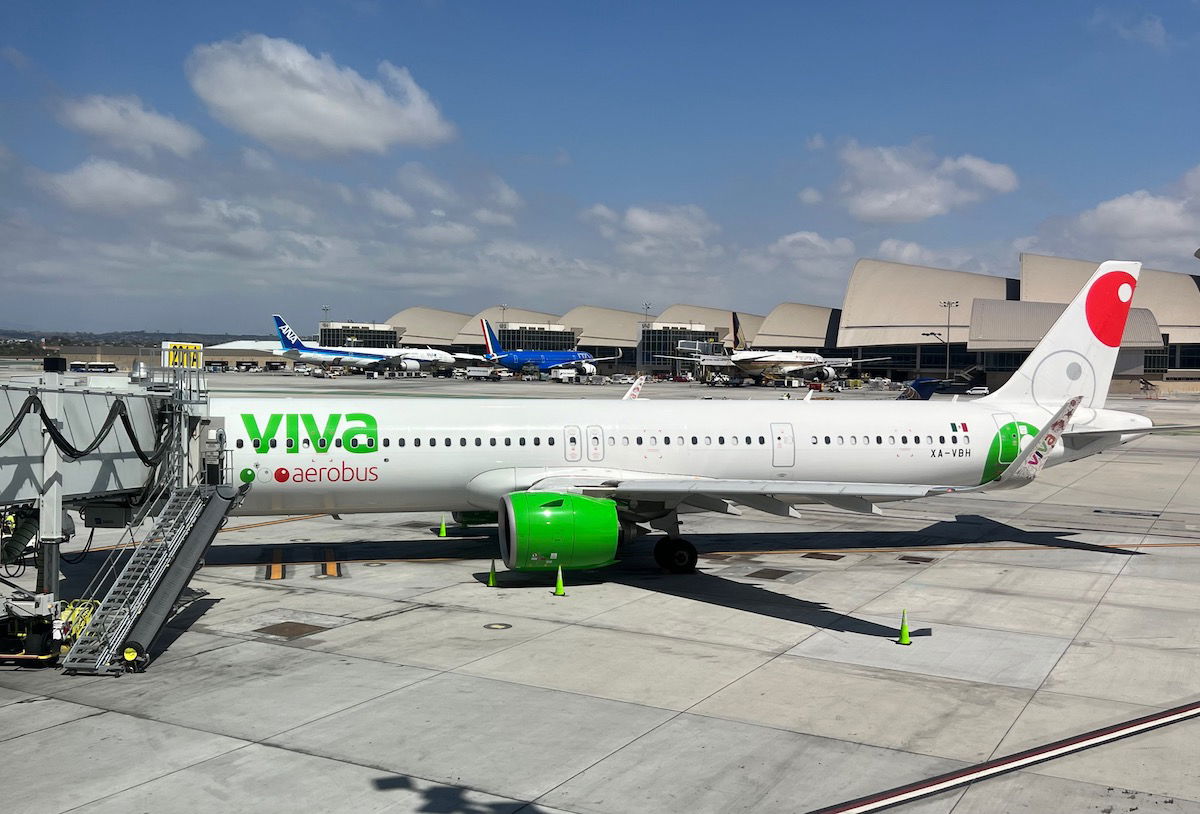 Bottom line
Tulum's Felipe Carrillo Puerto International Airport will soon commence operations. Spirit has announced plans to launch service there from both Fort Lauderdale and Orlando, following Delta's recent announcement of service there from Atlanta. I imagine it's only a matter of time until we see similar announcements from American, United, and more.