Yesterday I wrote about what I consider to be the worst timed domestic westbound redeye. Specifically I was talking about Alaska's seasonal Chicago to Anchorage flight, which departs at 12:55AM and arrives at 4:35AM, and is blocked at 6hr40min.
What I perhaps didn't explain well is that I struggle to sleep without a bed. That's not specific to planes, but life in general. I'm not the person who can fall asleep in a car, or on a couch, or anywhere else — and I'm jealous of those of you who can!
Ford and I are the opposite in that regard — he can fall asleep anywhere, but can't stay asleep, even if conditions are good. I can only fall asleep in a bed, but once I'm asleep I don't wake up for a long time.
I asked you guys if you knew of any worse flights, and boy did you guys have some flights that are significantly worse.
Perhaps something comparable to the Alaska flight is Hawaiian Airlines' one "reverse redeye" from the mainland to Hawaii — specifically from Las Vegas to Honolulu, departing at 1:50AM and arriving at 5:00AM. Arguably that's actually not that bad of a flight, and in first class I'd actually say it's a good flight, since they have flat beds.

However, a couple of readers pointed to flights that most definitely are worse than any of these, and I can't believe I didn't know these existed.
Spirit Airlines operates some flights up and down the East Coast in the middle of the night.
For example, they operate a flight from Fort Lauderdale to Niagara Falls, departing at 10:30PM and arriving at 1:33AM. That's a late night flight, eh?

But that's not the crazy part. What's crazy is that they operate a return flight, departing Niagara Falls at 2:35AM and arriving in Fort Lauderdale at 5:28AM.

That's a three hour flight in the same timezone that's no doubt going to leave you miserable, no matter where you're originating.
That flight isn't even a one-off! There's a similarly timed flight from Plattsburgh to Fort Lauderdale. It's even a bit later, departing at 2:52AM and landing at 6:09AM.

Add in the fact that this is Spirit, and boy do these flights look like an… adventure?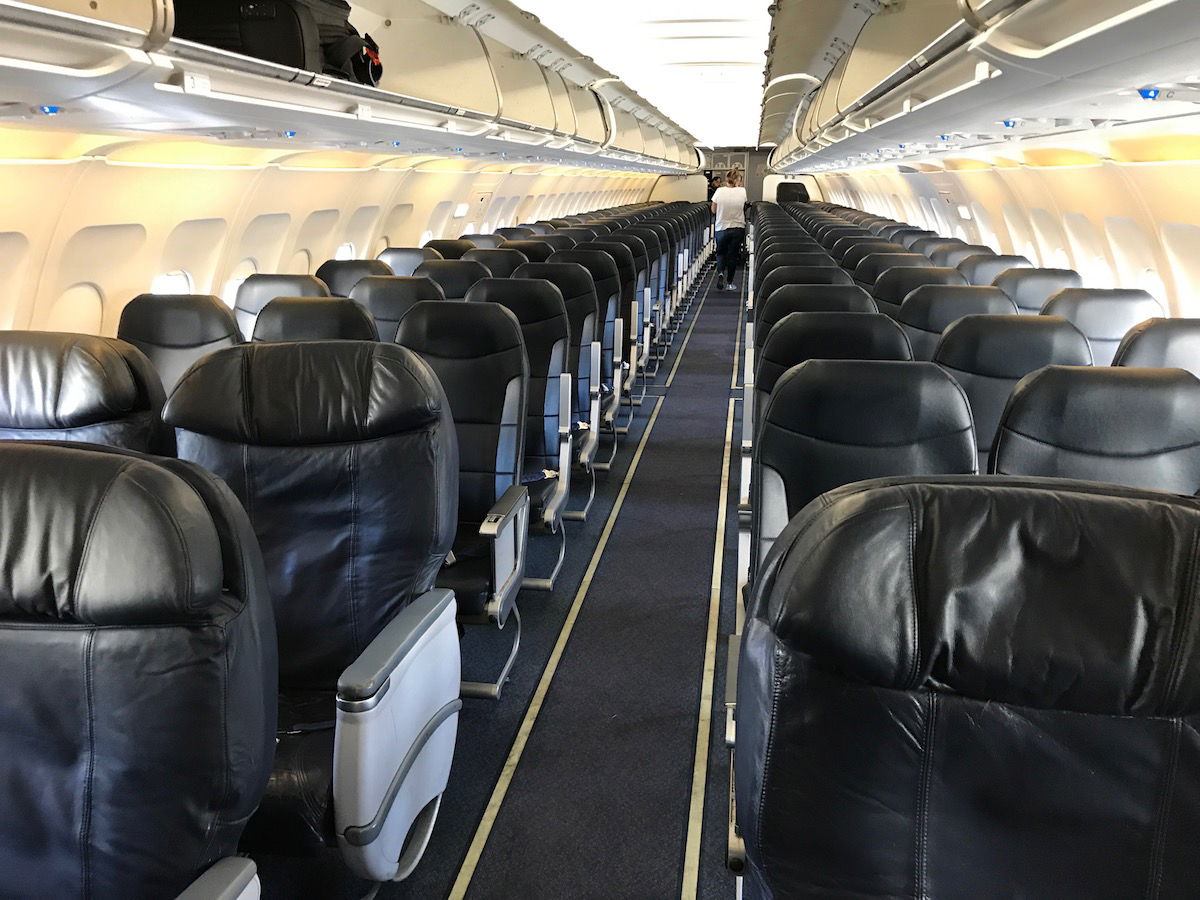 Bottom line
I know some people are probably saying "what's the big deal?" Well, I'm also an airline schedule geek, and I used to think I at least knew of all of the unusually timed flights in the US. While 3AM flights are the norm in the Middle East (given that most people are connecting), they're extremely rare within the US.
I guess this is one way to get great aircraft utilization without changing timezones. You'd think no one would book these, but I'm sure Spirit wouldn't be operating these flights if they weren't full. That further reinforces the concept that people will endure just about anything for a low fare.
So… can anyone top that? 😉